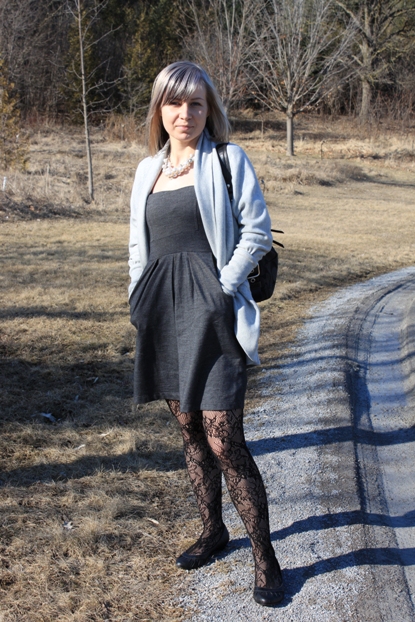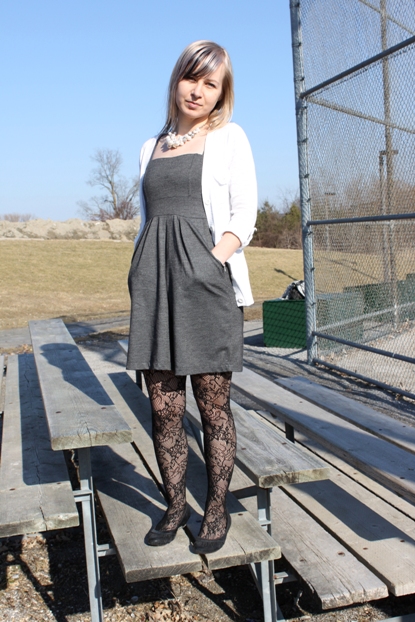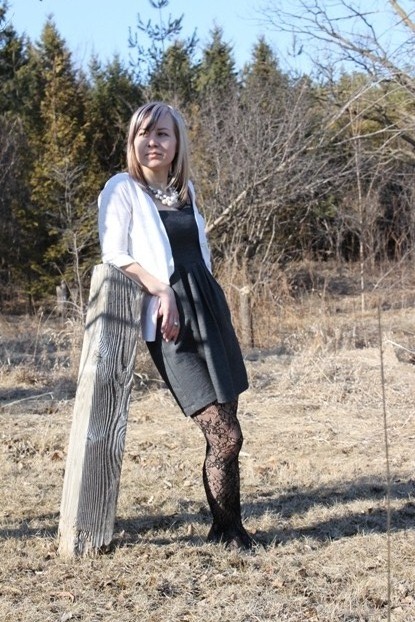 Wilfred sweater. Tulip dress & cardigan, Forever 21. Ballet flats, Aldo. Pearl necklace, Aldo Accessories.
For some reason I love pairing this dress up with a pair of patterned leggins and my favourite ballet flats. I guess one of these days I should try to pair it up with something else…
Have a wonderful day!