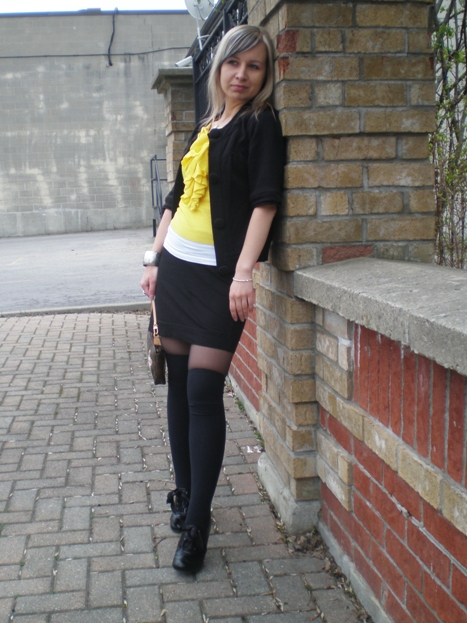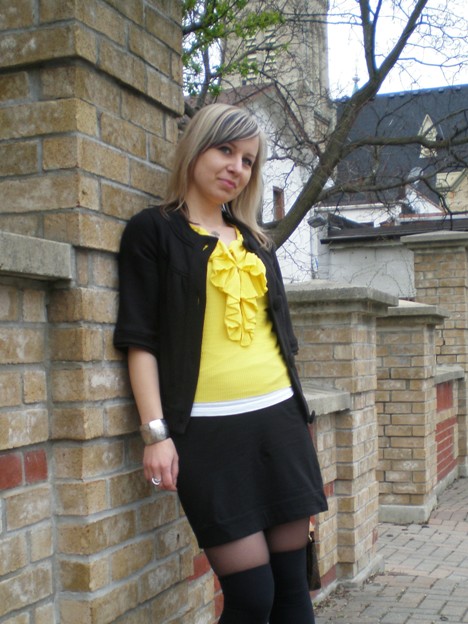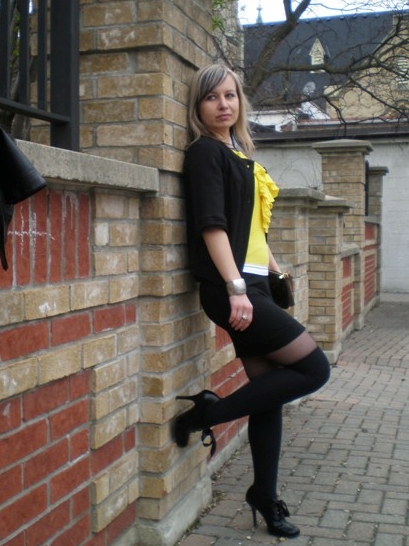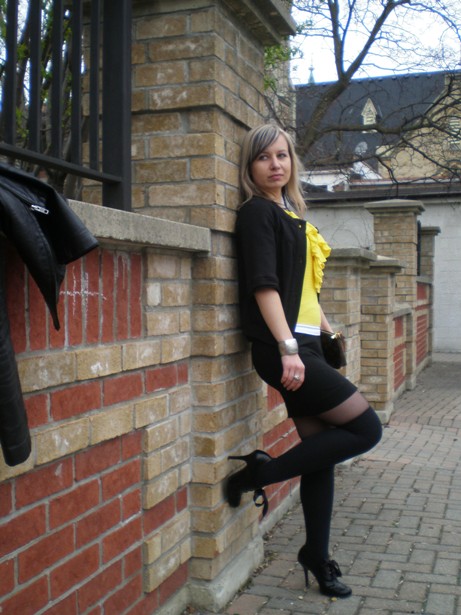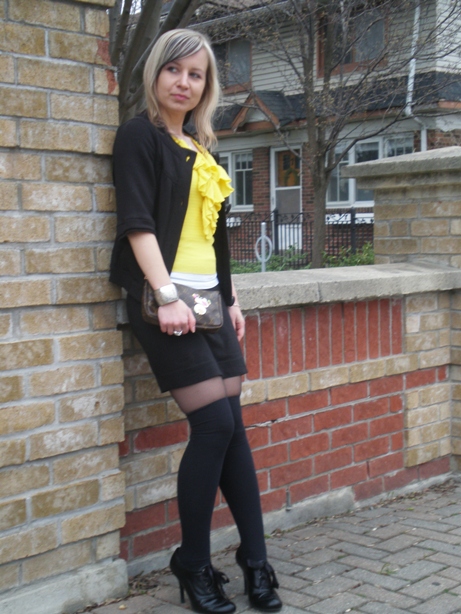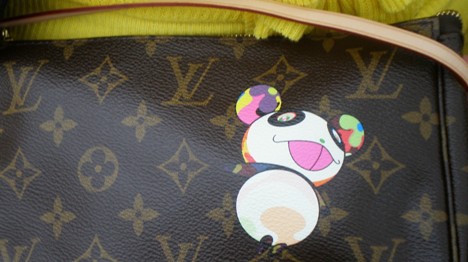 Sweater, Wilfred. Blouse, L.A.M.B. Skirt, H&M. Louis Vuitton Panda pochette/clutch. Shoes, Winners.

Spring weather hasn't quite arrived yet but I felt like wearing something classy, yet fun, and yellow. Guess the daffodils on my dresser are sending me subliminal messages! I wore my LV monogram with the Takashi Murakami Panda for that subtle splash of colour to compliment the ruffle top.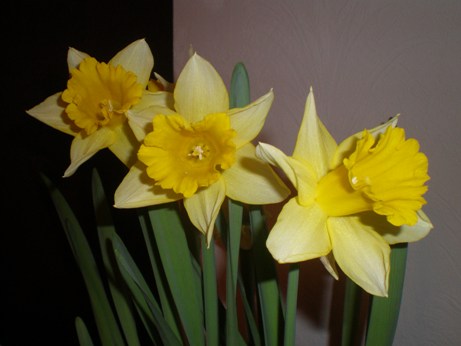 Thanks to everyone that has been stopping by and commenting, have a wonderful week everyone!