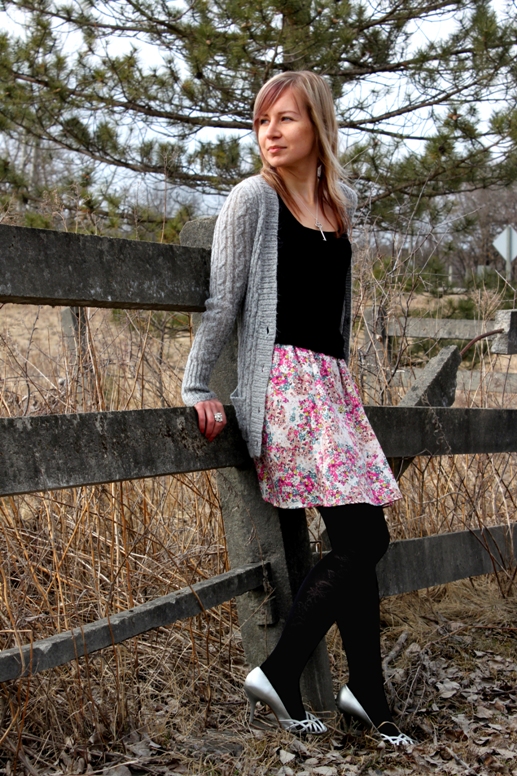 Skirt and Sweater, Forever 21. Top and Leggings, Garage. Pumps, Steve Madden.
I wore this to brunch but was a little disappointed because I really didn't want to wear leggings with this outfit, but unfortunately the weather wasn't co-operating with my vision at the time. Oh well, at least they have a cute flower pattern in them.
Wishing you all a wonderful week!