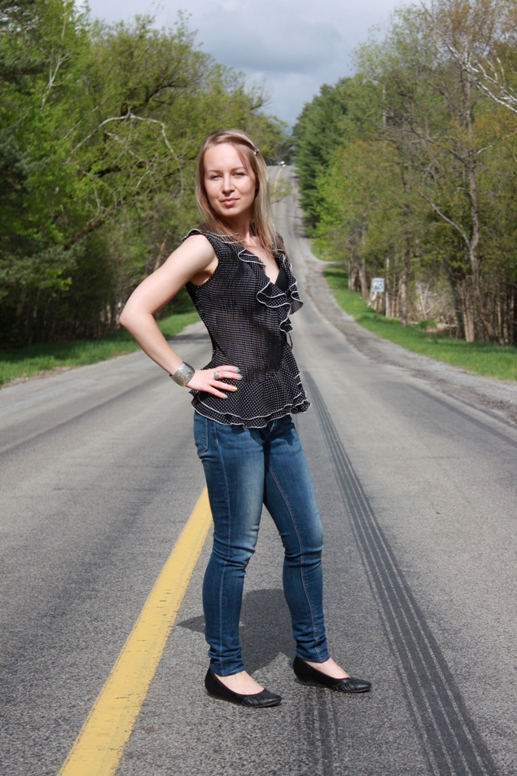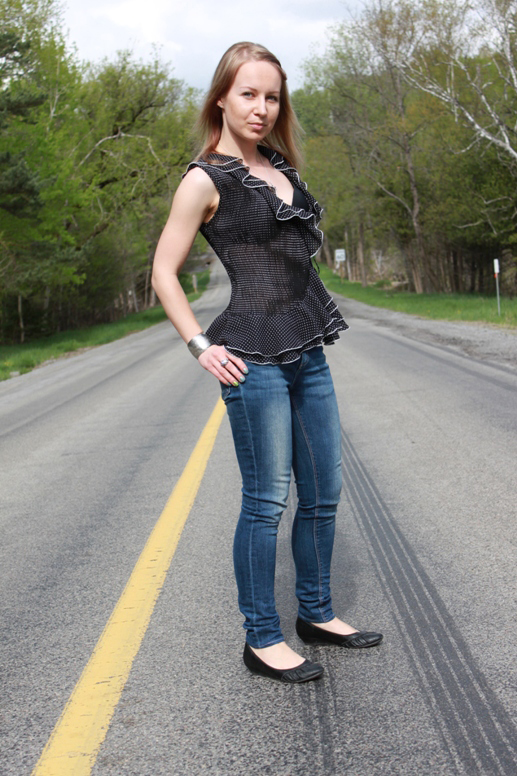 Top, vintage. Jeans, Zara. Flats, Aldo. Cuff bracelet, bebe.
Although I have already posted this vintage top before, I just couldn't help myself as it features so many trends for spring & summer: peplum, polka dots and ruffles! This time I opted for a more casual look with jeans and flats.Wishing all of you a wonderful week!
PS don't forget to follow me on Bloglovin to keep getting updates about my blog!