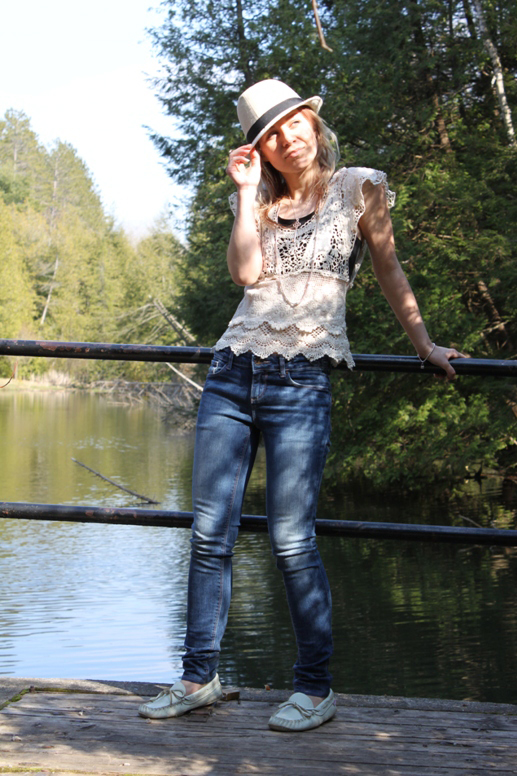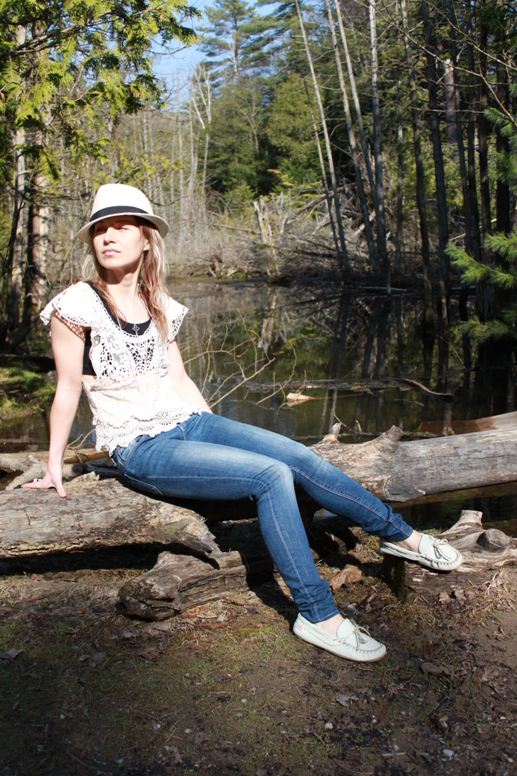 Top, Chicwish (here). Jeans, Zara. Moccasins, softmoc. Fedora, H&M. 
I've been waiting for the perfect opportunity to wear my new retro crochet top sans jacket for a while now. So on this fine,
sunny
and laid back afternoon, it finally made its debut. I wore it with a pair of jeans and moccasins, which were perfect for exploring the wonderful valleys in our vicinity with my boyfriend. What started off as your average trek through a forest brought us to a small lake, and better yet, this really quiet spot with a pond which we discovered at the end of our path. New hang out spot officially discovered.
Happy Wednesday!PS don't forget to follow me on Bloglovin!