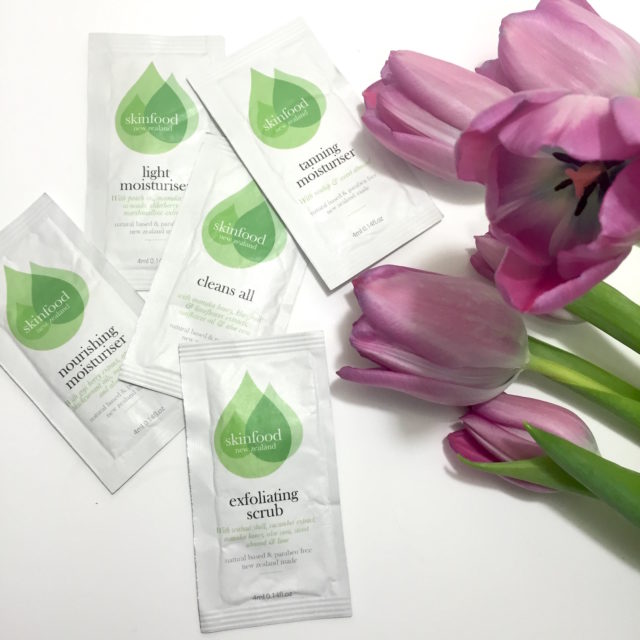 It's easy to fall into bad habits when you're constantly on the go (in my case, this related to juggling a full time job and blogging) so I have rounded up a few product that I have tried recently (to improve my daily routine) and am sharing my experiences with you.
One good habit that has fallen by the wayside for me in the last while is my before-bed routine. I always used to cleanse my face every night and do the whole toner and moisturizer bit. Nowadays I'm usually so beat by the end of the night that I fall asleep on the couch while watching a movie with my BF and my face is lucky to see a cleansing cloth, let alone cleanser! Been really trying to get back into the swing of things, and trying Skinfood seemed like a good starting point. Skinfood is just what it sounds like – products that are like a well-balanced diet – but for your skin. I was excited to try this line as I'm really into natural products and am always looking to find great new products. Skinfood uses products that are natural based, all ingredients are sourced from sustainable suppliers, free from a lot of toxic ingredients, and are not tested on animals – which are all fairly important points of consideration for me.
I tried a few different products and have summarized my faves below. Overall I was pleased with the line and found all of the products to be quite nourishing.
Cleanser – Left my skin feeling moisturized while effectively removing my eye makeup.
Light Moisturizer – Smelled yummy (made with peach oil, manuka honey, avocado, elderberry + marshmallow extract) and make my skin silky smooth. A little goes a long way with this one.
Exfoliating Scrub – Hands down my favourite item out of this assortment. It had a very refreshing smell, the granules were a good size and really gave my skin a good scrub down. Also left my skin feeling silky smooth.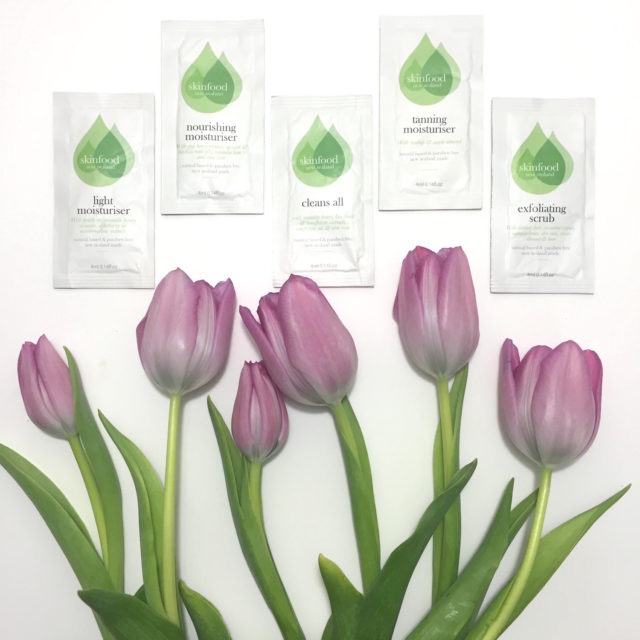 Next up is eyecare.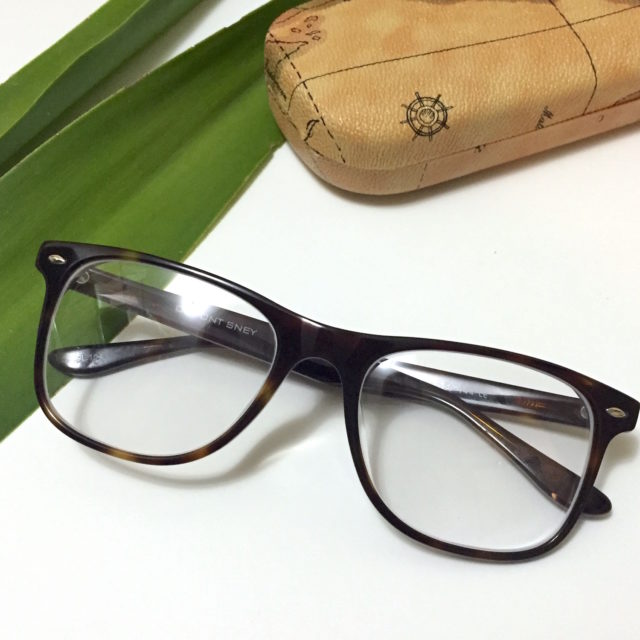 I stare at a computer screen ALL DAY. At work and then when I get home. Doing so can be quite strenuous on the eyes and it doesn't help that I rarely take my contact lenses out. Not good I know. I recall my optician telling me years ago that doing so does not allow your eyes to breathe properly. So in an attempt to break bad habit #2 I am trying to give my eyes a bit of a break and wear glasses more often. Which in my case required a frame upgrade from the circa 2009 Chanel frames that have been living in my dresser. I had been meaning to upgrade my glasses old pair for some time now so reviewing a Firmoo pair was just perfect timing. If you're looking for an economical pair of glasses, they will serve your needs just fine. They come in a variety of trending styles as well as a cute carrying case which comes equipped with that mini screwdriver I've been trying to get my hands on forever! It can be tricky to pick out the right pair of glasses without trying them on so I opted for a wayfarer style frame as I know I like the way this frame looks on me. The frames themselves are pretty comfortable; good quality, and give me the line of sight I require, although I strongly recommend that you go with the anti-glare coating on the lenses. Another word of advice if you are planning on purchasing eyeglasses directly online, pick a familiar frame style that you are comfortable with even if it's sunglasses – chances are you will also like the way a similar style will look on you.
This post was created in collaboration with Skinfood (supported by Shopping Links) and Firmoo.