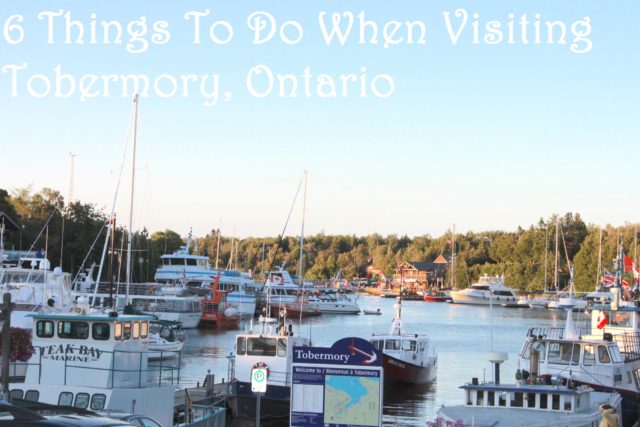 Roadtrippin' is a staple for us in the summer and one place we visit annually is Tobermory, Ontario. We were just there a few days ago and I was fortunate enough to share my adventures on Bloglovin's Snapchat for the day, which in turn inspired me to create this post (which won't self destruct in 24 hours). For those of you who missed the Snaps, I have put together my list of must-do activities when visiting Tobermory.
Tobermory is a small community that is located on the northern tip of the Bruce Peninsula, off of Georgian Bay/Lake Huron. The "downtown" area is known as Little Cove and features a harbour as well as some shops and places to eat at, especially great if you are after fish and chips! The harbour in itself is pretty picturesque with a boardwalk that wraps around one side of the harbour. This is the heart of Tobermory and has some really great spots for food, coffee, one of a kind shops, and even a local library and LCBO (liquor store).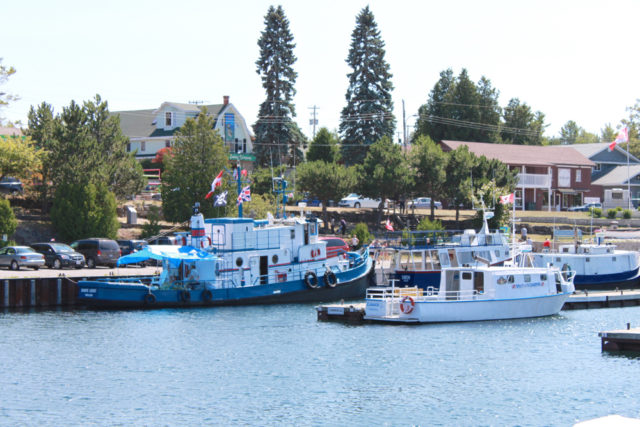 1. The Coffee Shop (#butfirstcoffee)
Before you go off exploring I'm sure you'll want to start your day off with a coffee or tea. The Coffee Shop has many different flavoured coffees, light snacks, even bagels and such, and offers seating inside the coffee shop our outside overlooking the marina. Our go to coffee is always 'Coffee Crunch'.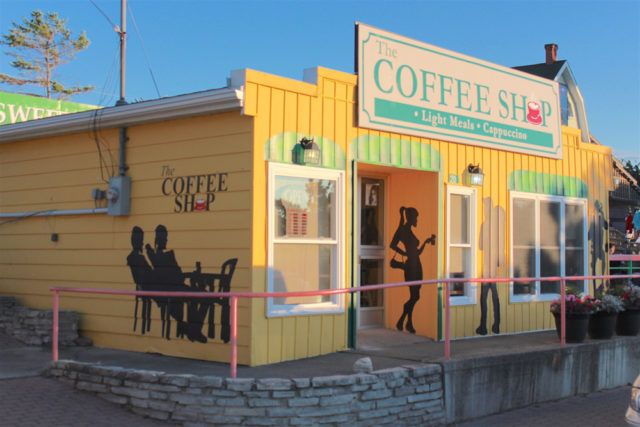 2. Flowerpot Island (Sightseeing)
Now that you're hyped up on coffee and ready to do some exploring, the main attraction of Tobermory is Flowerpot Island. You buy your tickets on the mainland and have the option to choose the Glass Bottom tour, which will still take you to Flowerpot Island but with the scenic tour (the highlight being old shipwrecks) or if you're a seasoned veteran like me you can opt for the 'express' boats to bypass the tour and take you directly to Flowerpot Island.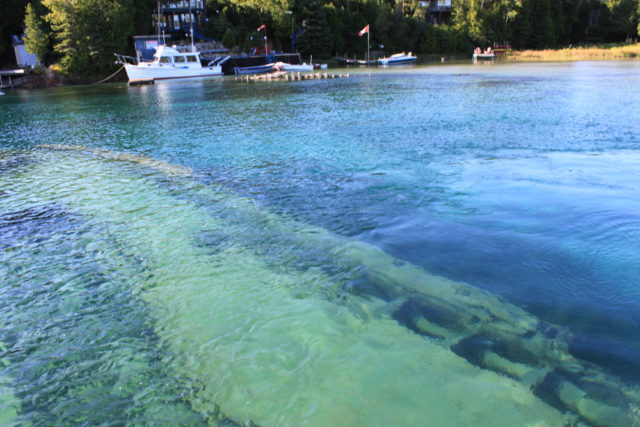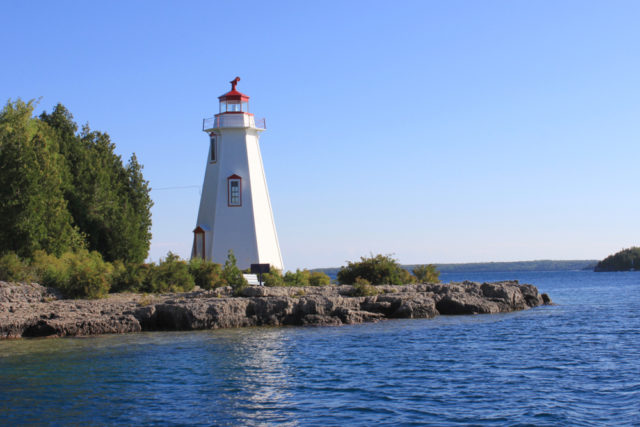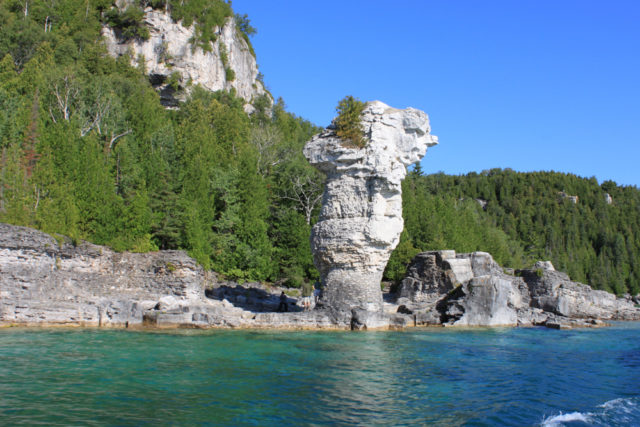 3. The Fish and Chip Place (Food)
While there are quite a few different places for fish and chips in Tobermory, this place is hands down our favourite. To be honest, it is the reason we keep roadtrippin' up that way, just to give us another excuse to eat there again. This is by far the best fish and chips I have had anywhere, and believe me I'm always trying to find something comparable as this place is about 300 km's out! They pretty much serve just fish and chips and fish tacos, and they get their fish straight out of the Georgian Bay. Yummy!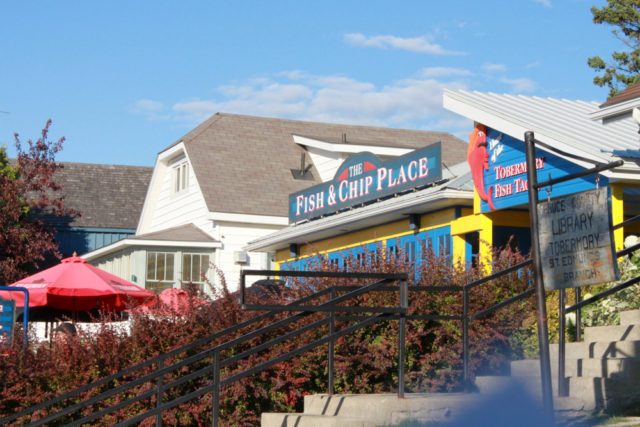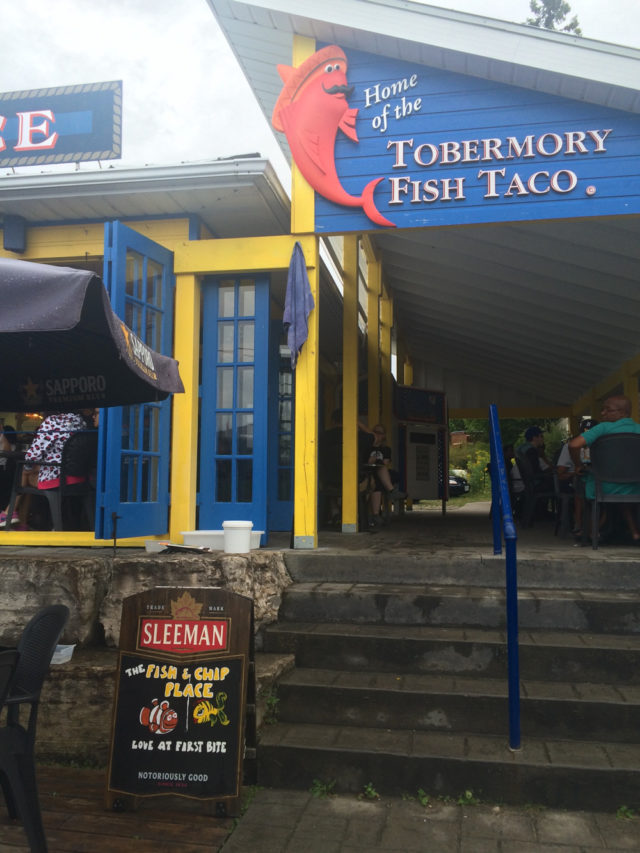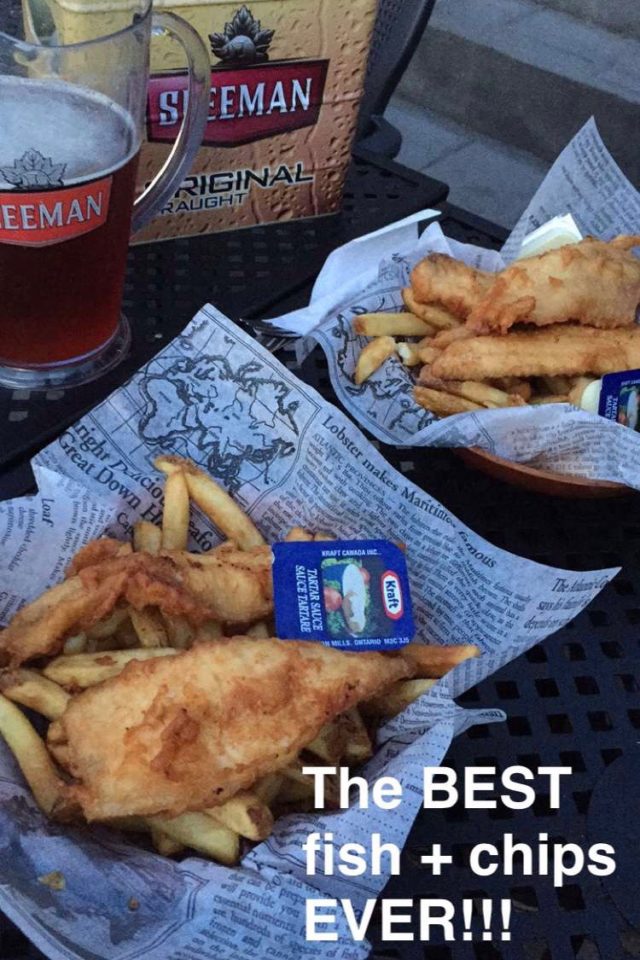 4. Beavertails (Dessert)
I cannot even explain to you how good these things are! It's essentially a piece of deep-fried pastry in the shape of a beaver tail, and then you can choose what kind of topping goes on it: think cinnamon & sugar, chocolate hazelnut, maple, chocolate banana, and the list goes on an on. There are also Beaver Bites where the pastry is in smaller shaped balls, served with ice cream and your choice of topping. I tend to prefer these just because the Beavertails can get a bit messy. But it's a good sweet sticky sort of mess tho!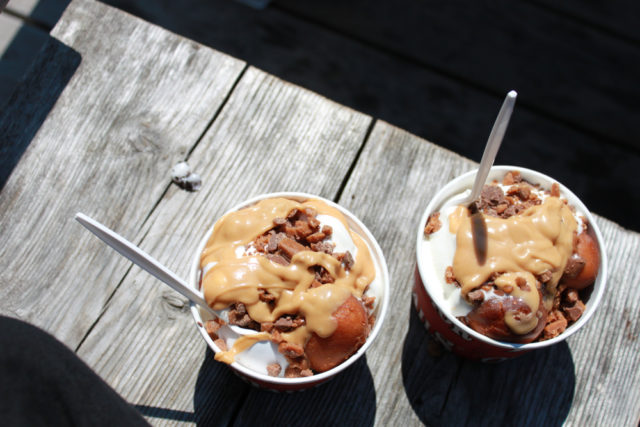 5. Shopping
There are quite a few different shops in Tobermory, so I am only mentioning my two favourite shops.
A Mermaid's Secret Boutique – The name alone sounds pretty inviting! They sell one of a kind spirited fashions, funky tye dyes, local Native wood carvings, hand made leather clothing, and Native made moccasins (I bought a pair there last year and I love 'em).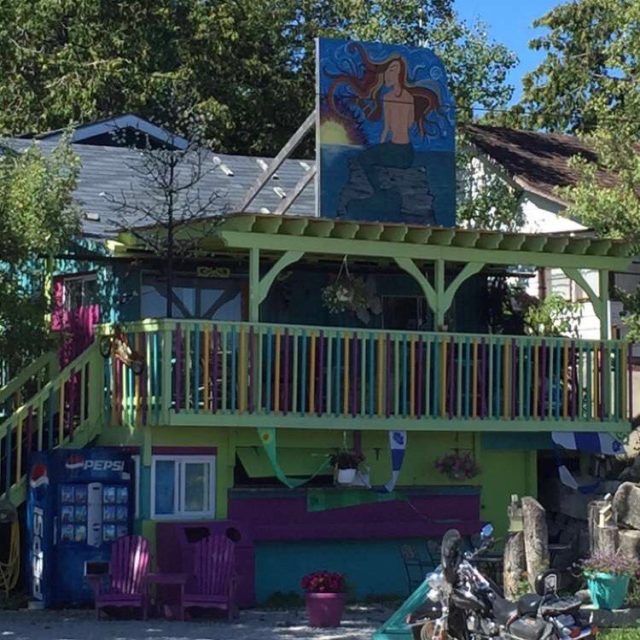 Marco Polo Trading Company – Also has one of a kind pieces, as well as moccasins and other gifts.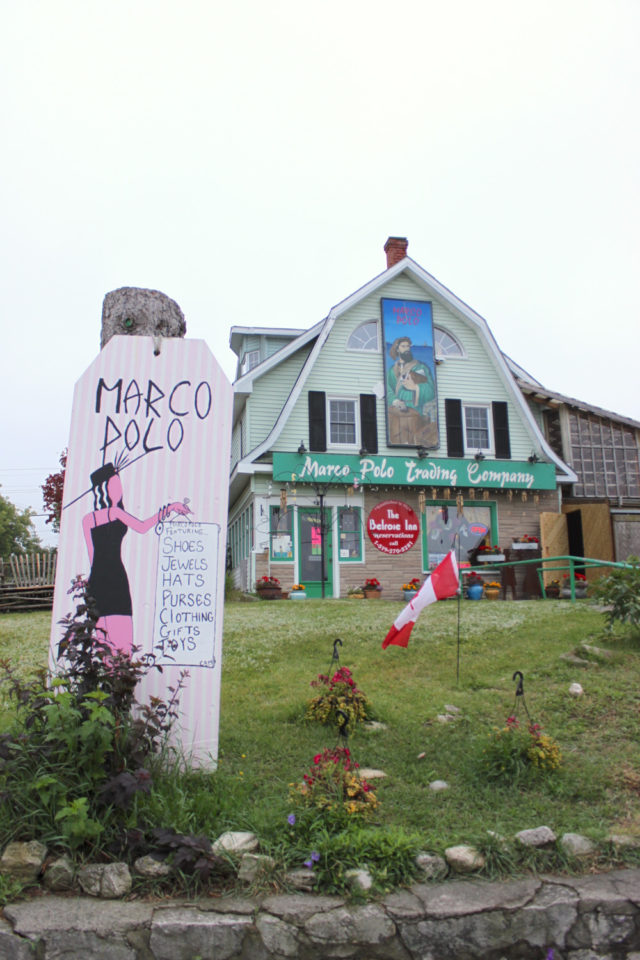 6. Bruce Peninsula National Park (Hiking)
About 20 mins south of Tobermory, on your way home you will pass by the Bruce Peninsula National Park. This is the place to stop at if you're into exploring and hiking. There are many beautiful sights to see here but they all require a little bit of a hike to get to. Totally worth it though I promise! Highlights here are: Indian Cove and The Grotto.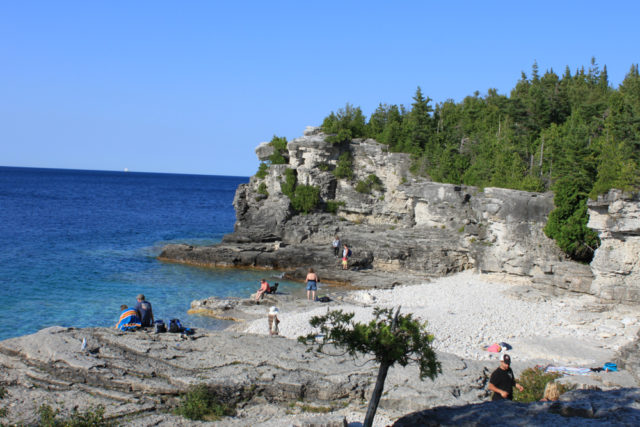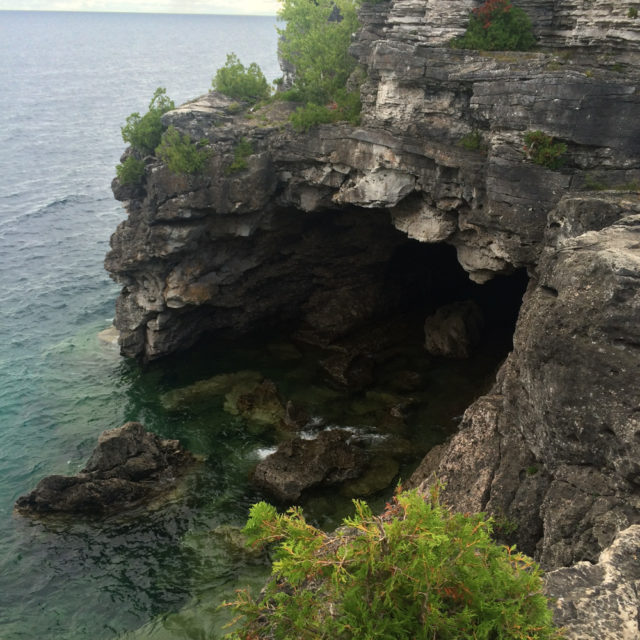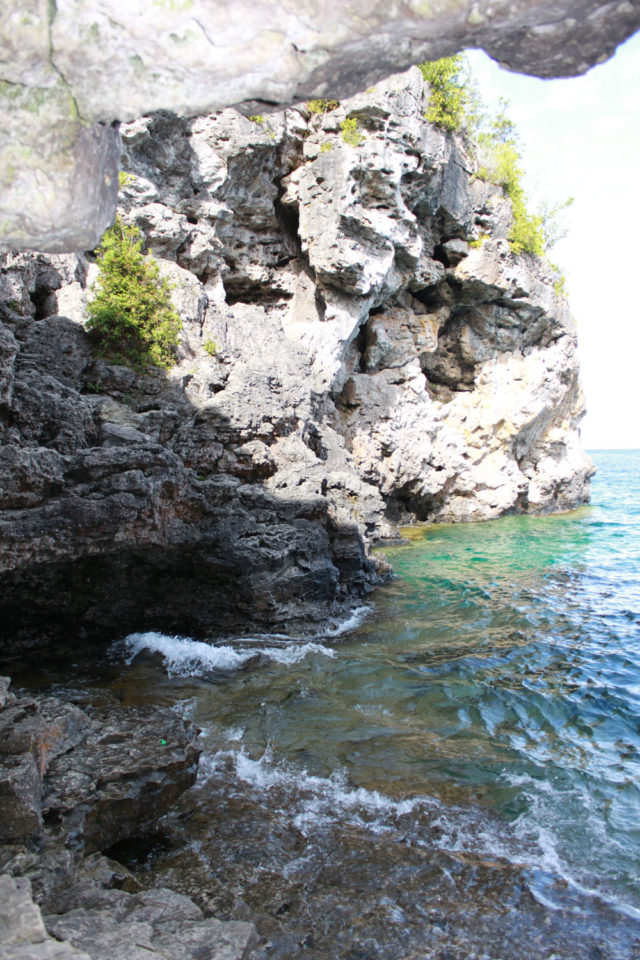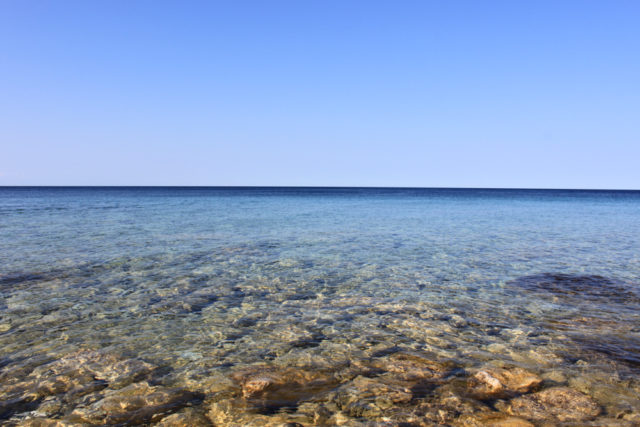 This pretty much sums up my favourite places. Hope you enjoyed my recommendations for what to do when visiting Tobermory. Let me know if you've ever been or are planning on going up, and if you've been, where are some places you love to go!
xo
Agnes