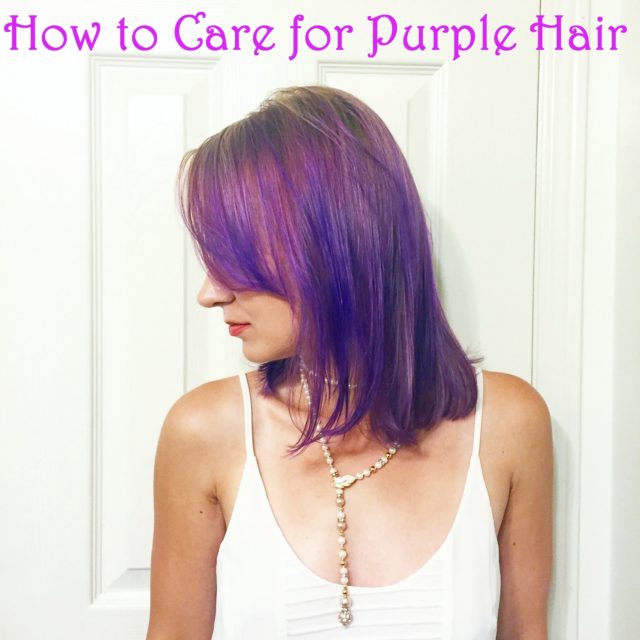 Never in a million years did I think that I would have purple hair. But being the spontaneous spirit that I am I just decided to go for it. I had always wanted a fuschia pink ombre in my hair but instead I went with a trending look for Fall: colour bleeding purple up into my blonde. Absolutely loving the result, my new goal became to maintain the vibrant hue for as long as I could (bright colours like pink, lilac, purple, blue, and red tend to fade fairly quickly). After much warning from my hairdresser that purple colour and longevity don't go too well together, I still decided to give it a shot and so here I am putting this post together sharing some tips on how to maintain that purple hair.
First things first some basics: when it comes to bright colours like purple, the more you wash your hair the quicker the colour fades. This applies to temporary, semi-permanent, and yes, even permanent dyes. Hands down the quickest colour to fade is red. Not knowing this prior, a while back I spent over $300 getting the most beautiful vibrant red put in my hair. I loved it soo much, but by the time one week had passed….so had my vibrant red (cue sad face here). I could not get over that within a week almost all of the red had washed out and left me with a not so hot auburn. And I must add that I was using professional (salon) product designed to keep the colour in. So just know going into it that the results will not last very long and it is quite timely and costly to maintain this kinda hair, but it sure is fun while it lasts!
Shampoo / Conditioner
Look for shampoo and conditioner that is made specifically for chemically treated hair, always going with a (salon) professional brand. I am currently using the Redken Color Extend Magnetics line and am happy with the results so far.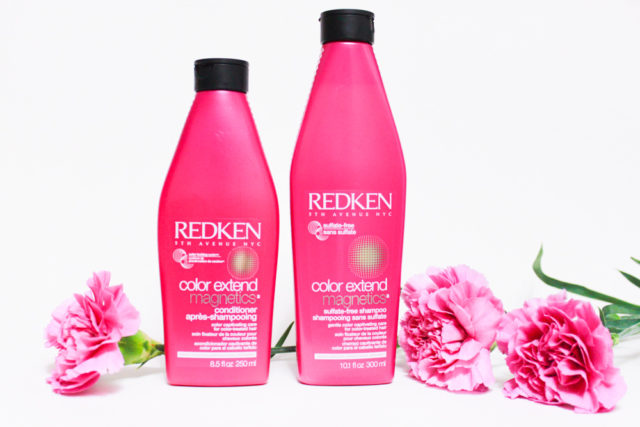 Washing
Wait at least 48 before washing your hair for the first time. This helps the colour set.  
Chemically treated and dyed hair becomes a lot more drier and therefore needs more moisture than what you may be used to putting in there. The Redken color extend shampoo and conditioner is infused with moisturizers to keep your purple locks moisturized. Every hair wash strips away your hairs natural oils, so you want to avoid washing your hair every day and you'll need to step up the conditioning on your newly dyed hair. Also, every wash strips some of the colour away, so try to go as long as you can in between washes. When washing, try to use cool or lukewarm water (as cool as you can stand it). Warmer water opens up the cuticle of your hair, allowing that precious colour to seep out so the cooler the temp you can stand – the better!
Don't be alarmed if you see purple running down the drain the first (and every) time you wash your hair. This happened to me the first time I washed my hair after dyeing it and it made me sad and scared to look in the mirror after I got out of the shower for fear it had faded out – but Redken did not let me down. My purple was just as vibrant as the day I got it dyed! Just know that it will eventually start fading out and the more often you wash your hair, the faster it will fade. (This is where the dry shampoo comes in handy!)
Dyed hair also tends to be more brittle so make sure to use a lot of conditioner and instead of brushing your hair when it's wet, try spraying in a detangler first and use a wide tooth comb working your way from the bottom of your hair to the roots  gently to avoid breakage.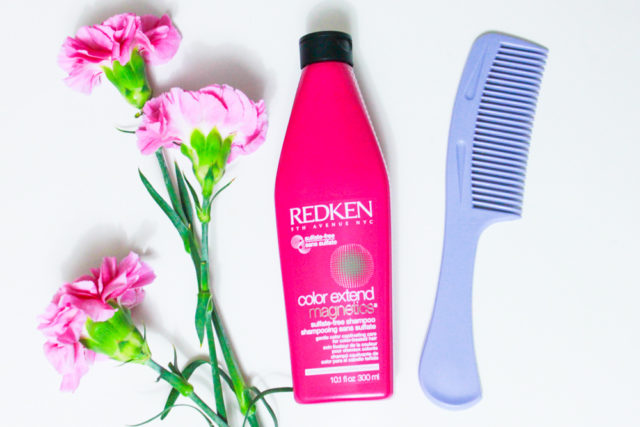 Dry Shampoo In Between Real Washes
If you can't go more than a day without washing your locks, use a dry shampoo in between. There are SO many dry shampoos out there on the market today, but as I prefer a more natural-based one (with as little chemicals as possible) I use a dry shampoo from Klorane.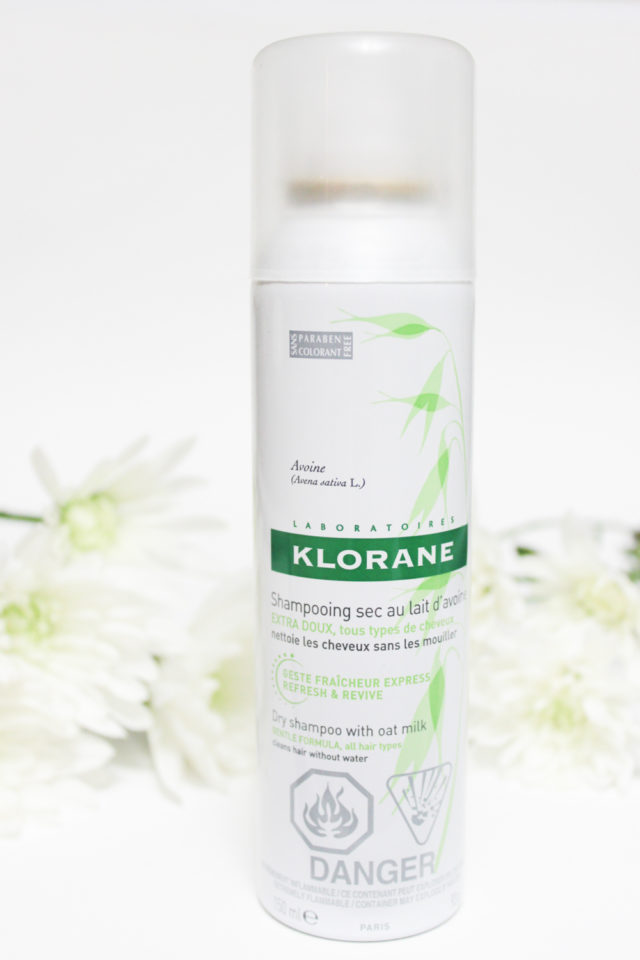 And last but not least, just an overall tip on dyeing your hair a bright colour – if you're iffy try a temporary dye first. There are so many temporary products out there which will give you the same vibrancy and let you try out that purple or bright pink without the commitment. My personal favourite is a semi-permanent dye, as it just eventually fades out as opposed to having to wait for an awkward shade of faded colour to grow out.
That's all I got – I hope you found these tips useful! Have any of your dyed your hair in any funky colors or planning on it? Or do you have any tips on how to make the colour last? Let me know!
xo