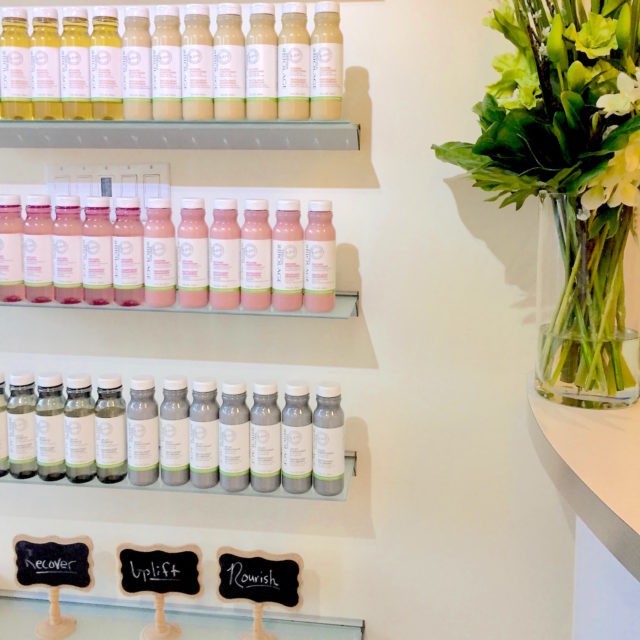 I had the pleasure of attending the Biolage R.A.W. product launch in Toronto last week to learn about their new line as well as sample some of the new products. Matrix challenged their labs to come up with a professional salon product that is made as highly natural as possible without reducing standards of high performance. The result is Matrix Biolage R.A.W.: shampoos and conditioners that are up to 95% of natural origin and made without parabens, colorants, or silicones. Real, authentic, wholesome. Kinda like a really good smoothie – but for your hair. Which is essentially what this product looks like!
The concept is about being raw and Matrix has sourced ingredients from some of the world's most exotic locations including rich lava clay from Morocco and white beeswax from Africa. Coconut oil is used instead of silicones and the line has a deep commitment to sustainability and ethical practices: yucca is grown in North America by traditional farmers and the super cute bottles are not only made of post-consumer plastic but are also 100% recyclable while the formulas are 99% biodegradable. Now that you know a little bit more about the brand, let's have a closer look at the line.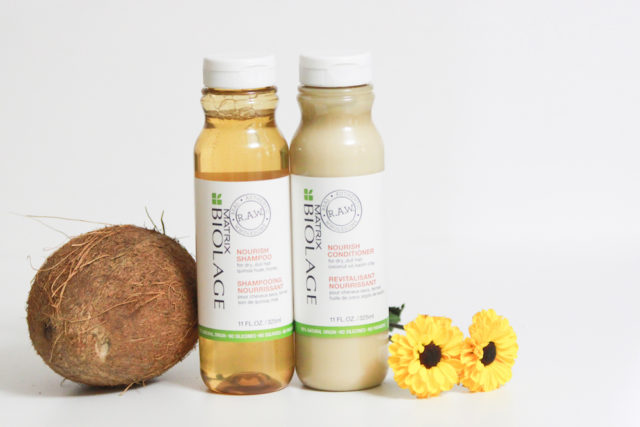 NOURISH
The shampoo contains quinoa husk and honey and is perfect for dry and dull hair. It creates a great lather, smells wonderful, and leaves your hair feeling soft after washing. The conditioner contains ingredients like coconut oil and kaolin clay and also has a nice light scent. It maintains the softness and leaves your hair feeling nourished and moisturized, for shiny, touchable and more manageable hair. It also leaves your hair scented with a light touch of honey.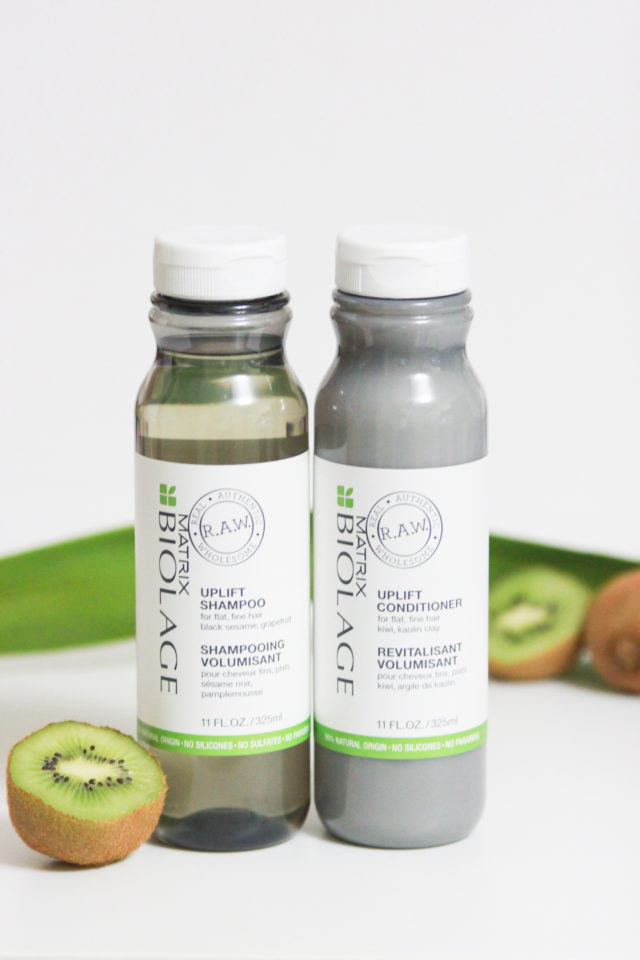 UPLIFT
The shampoo contains black sesame and grapefruit to purify fine, flat hair. It gives your hair a nice wash without stripping too much of its natural oils. Conditioner for fine hair is tricky; fine hair still needs nourishment but a lot of times conditioners or moisturizing products will weigh it down too much. This is where the blend of kiwi and kaolin clay come into play, they condition for increased body without weight. Afterwards, my hair felt clean, had body to it, and smelled great!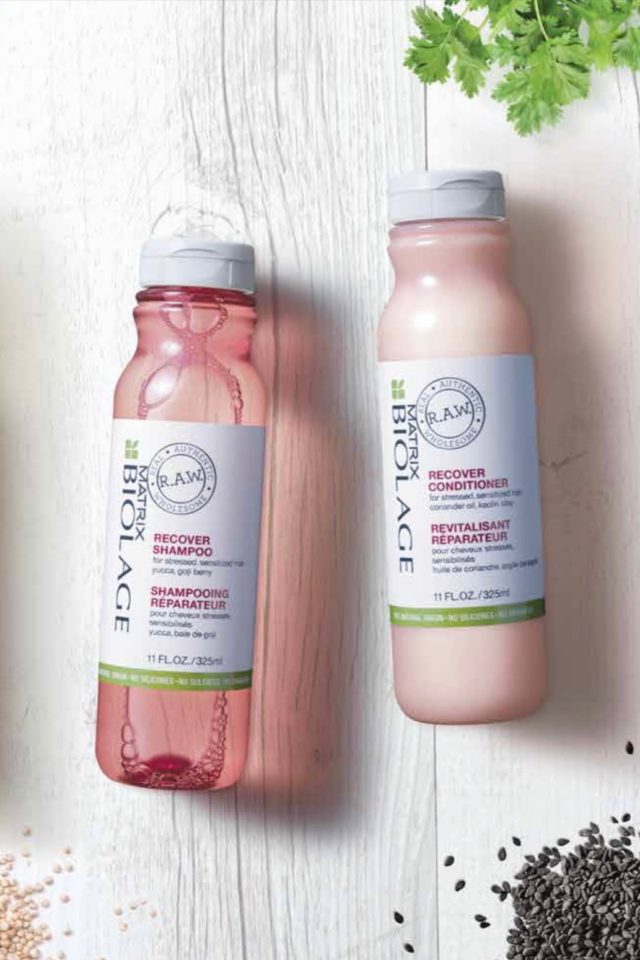 RECOVER
For anyone who has abused their hair, whether it be from too much bleach, chemicals, or heated styling, this line works to restore shine to sensitized hair. The shampoo contains yucca and goji berry to restore shine and the conditioner which is made up of coriander oil and kaolin clay helps to improve strength, shine and bounce.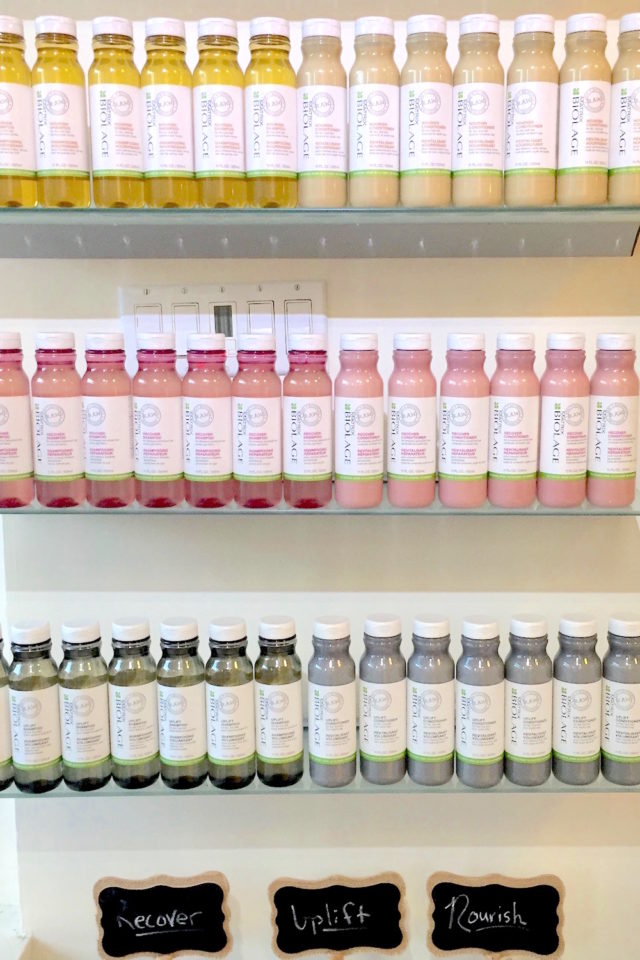 The best thing about this hair care (aside from them looking like cute cold pressed juices) is that it gives you the salon style results you're after while being good to you and the environment.
#LiveRAW