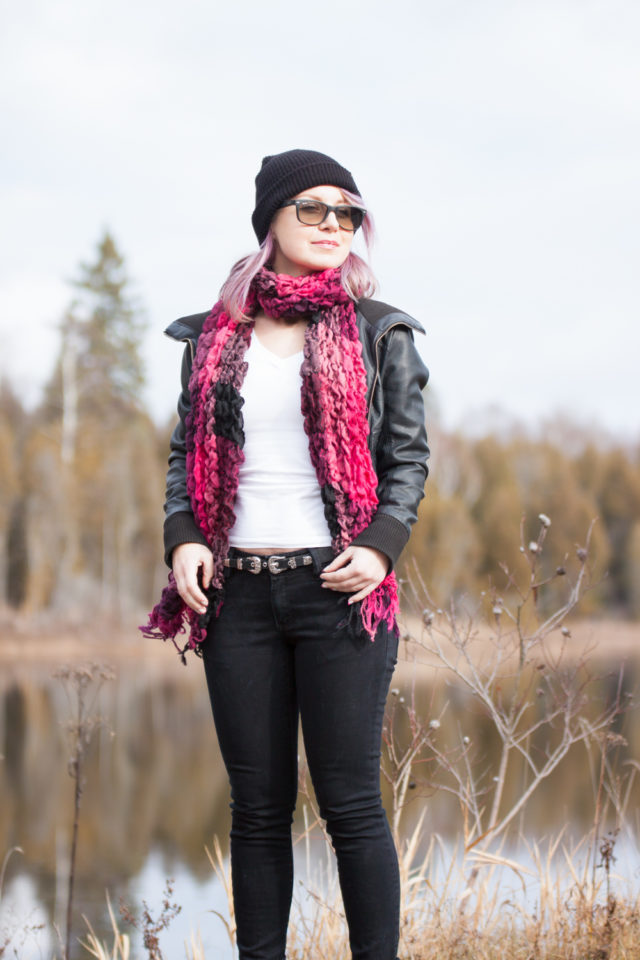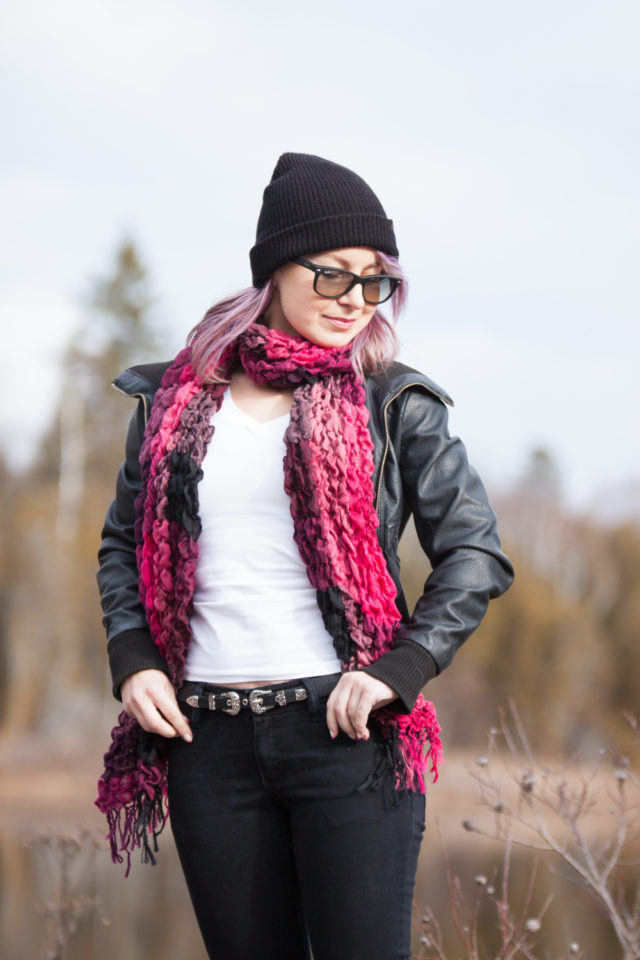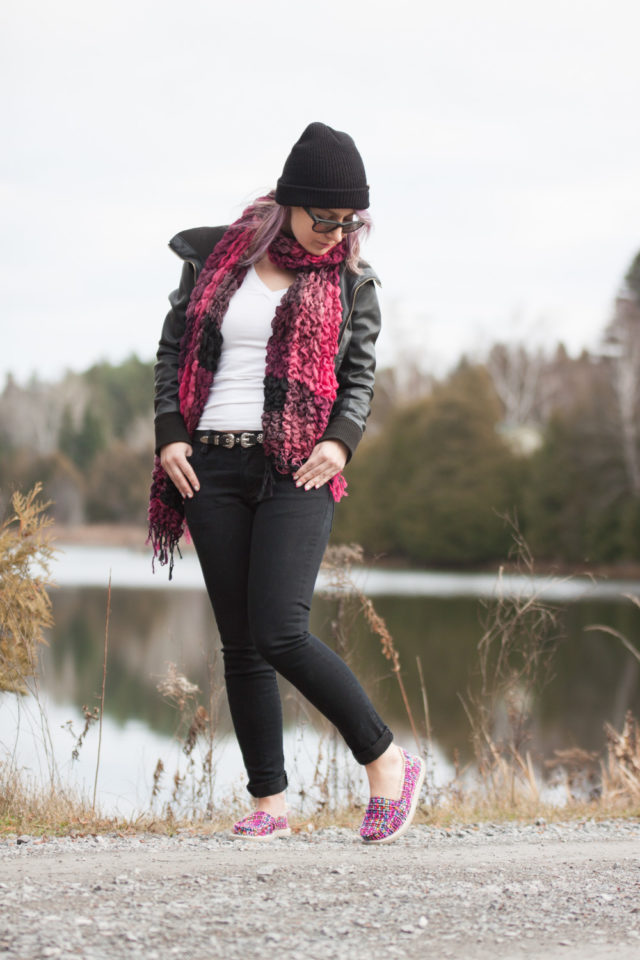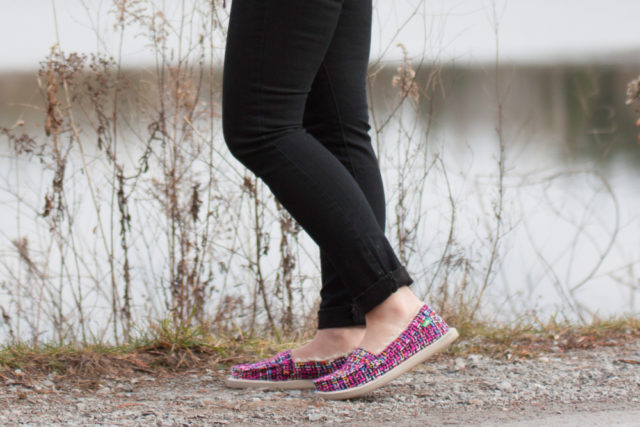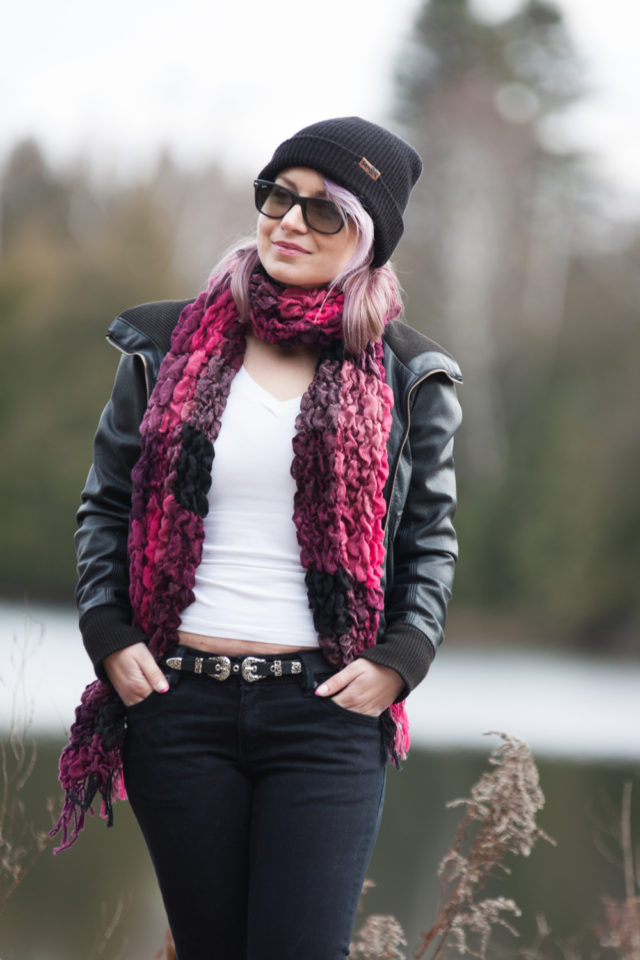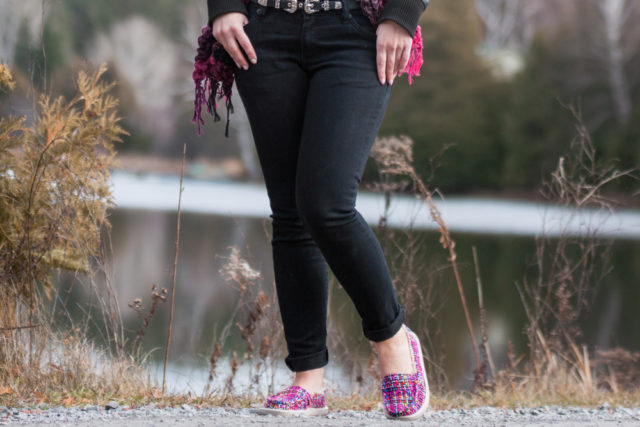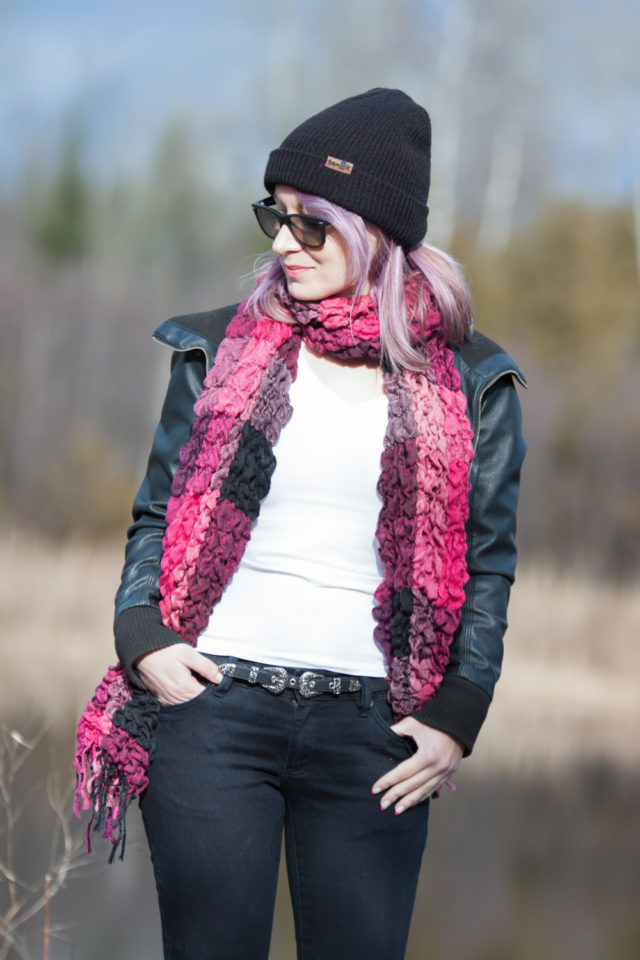 Jacket, Winners. Tee, Joe Fresh. Scarf c/o Pinkstix. Jeans, BCBG. Belt, Lulus. Shoes, Beanie c/o Sanuk.
Walks in the park (or nature trails in my case) just got a whole lot more comfortable and cute thanks to Sanuk. I love me a good pair of comfy flats and being someone who lives in moccasins at times, I was excited to try these Sanuk sidewalk surfers. I was immediately drawn to the bright pink tweed and with winter being just around the corner, the faux shearling lining seemed too perfect. I couldn't think of a better way to try them out than getting away from it all and heading out to explore some new landscapes. Although the sun was out, it was a bit chilly but the shearling did it's thing and kept my feet warm. Talk about comfort though…these shoes were so soft and comfy, it almost feels like you're walking on a plush teddy bear – you know one of those really nice and soft ones that you just wanna squish because they're so soft. I had them on all day and did not want to take them off when I got home because they just felt too nice on. But really, it's no wonder they are so comfy with their blend of real yoga mat footbeds and soft surrounding material. They even held up really good on the trails and were quite comfortable to walk in even on uneven and rocky terrain. If you're looking for comfortable footwear, whether it be for walking the trails or simply doing your grocery shopping, these will not disappoint you. Plus they come in all sorts of funky styles and patterns to keep you smiling while you walk around comfortably in your Sanuks.
#NeverUncomfortable indeed.
xo