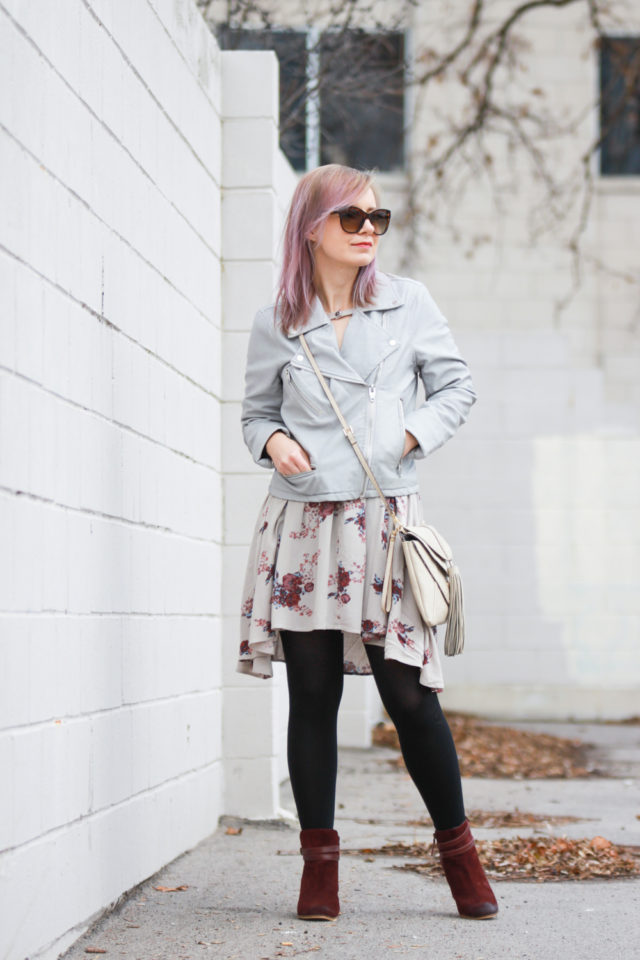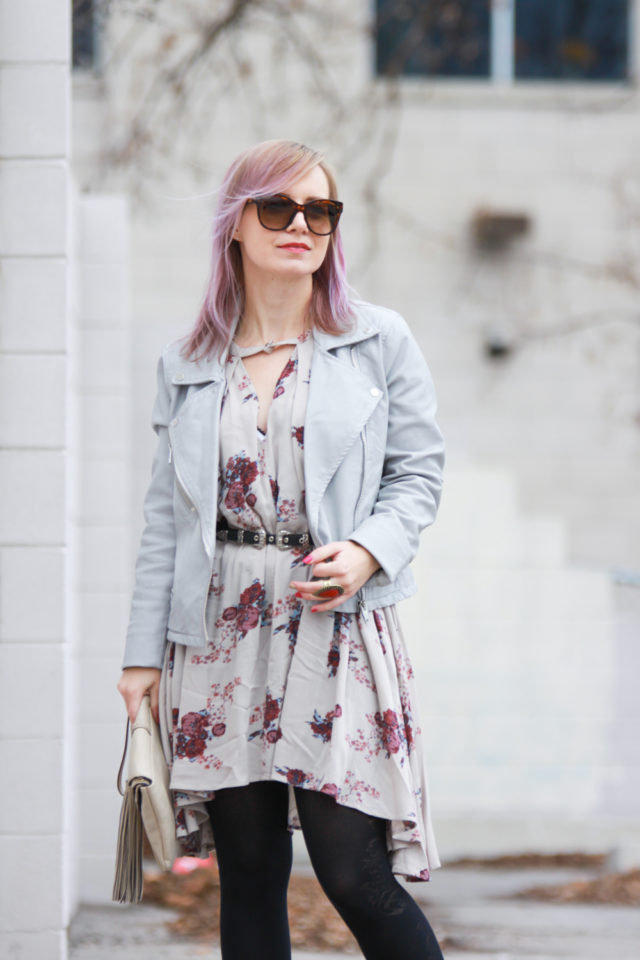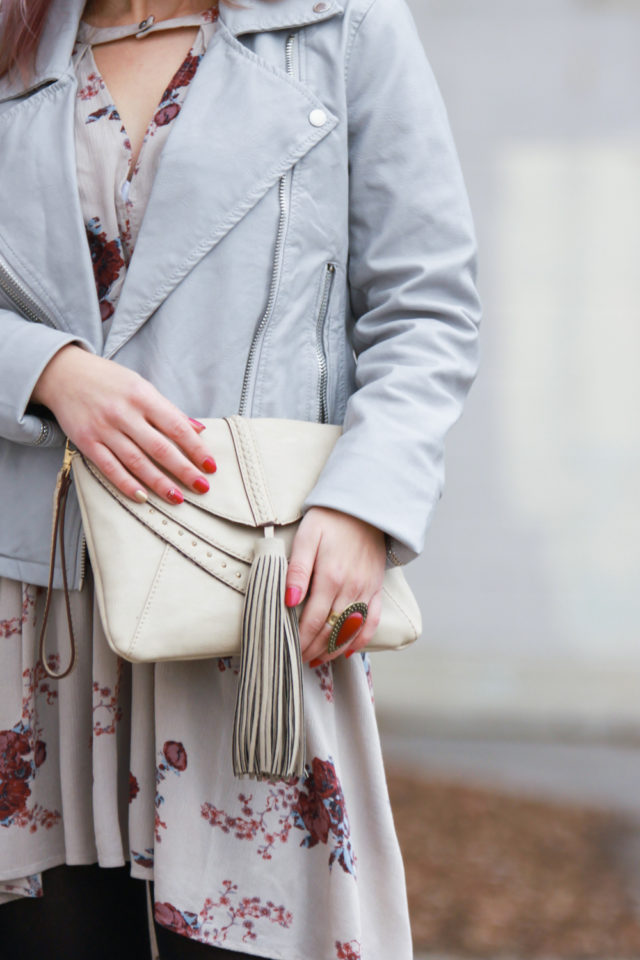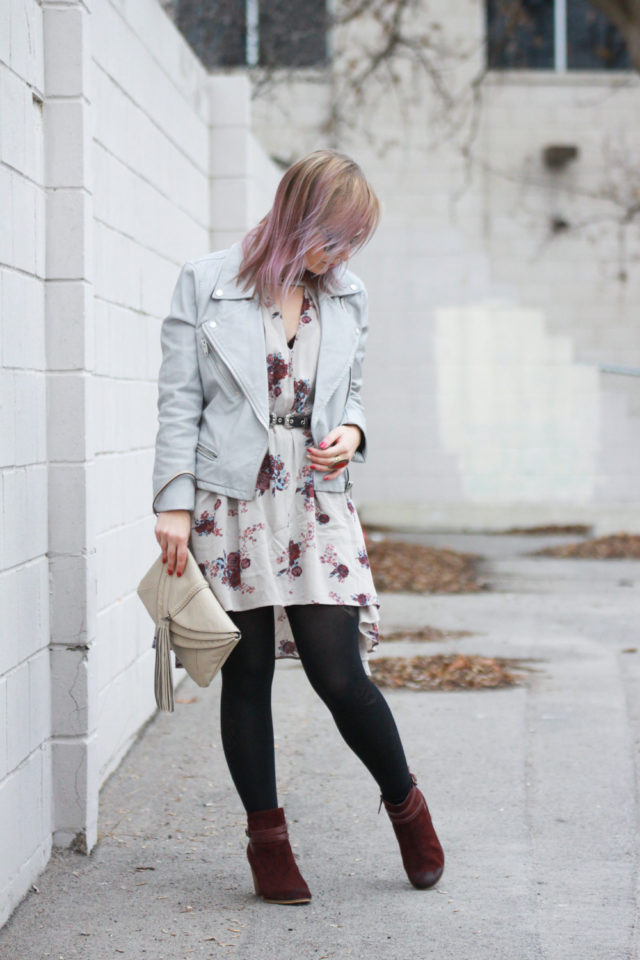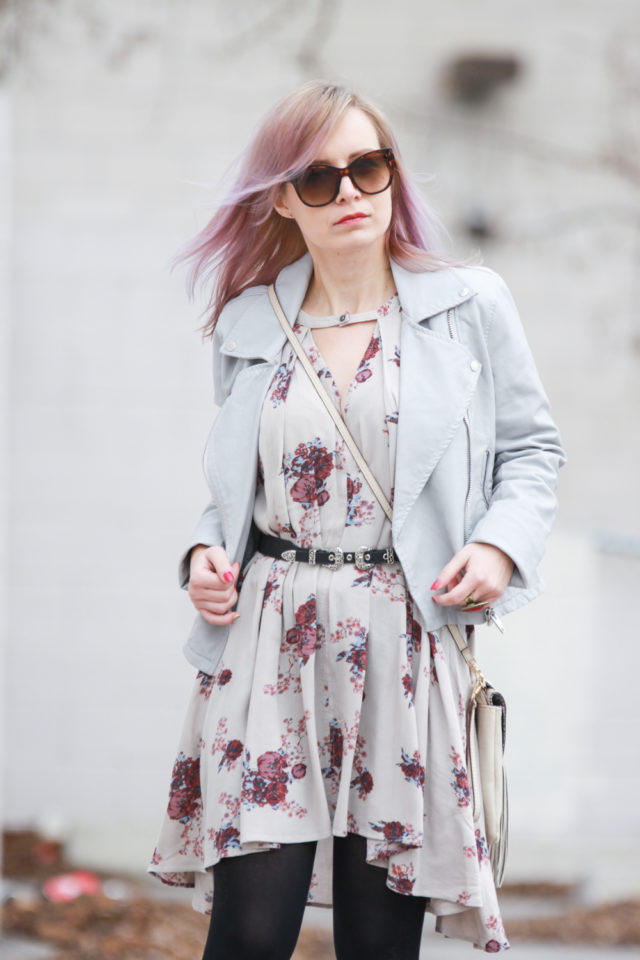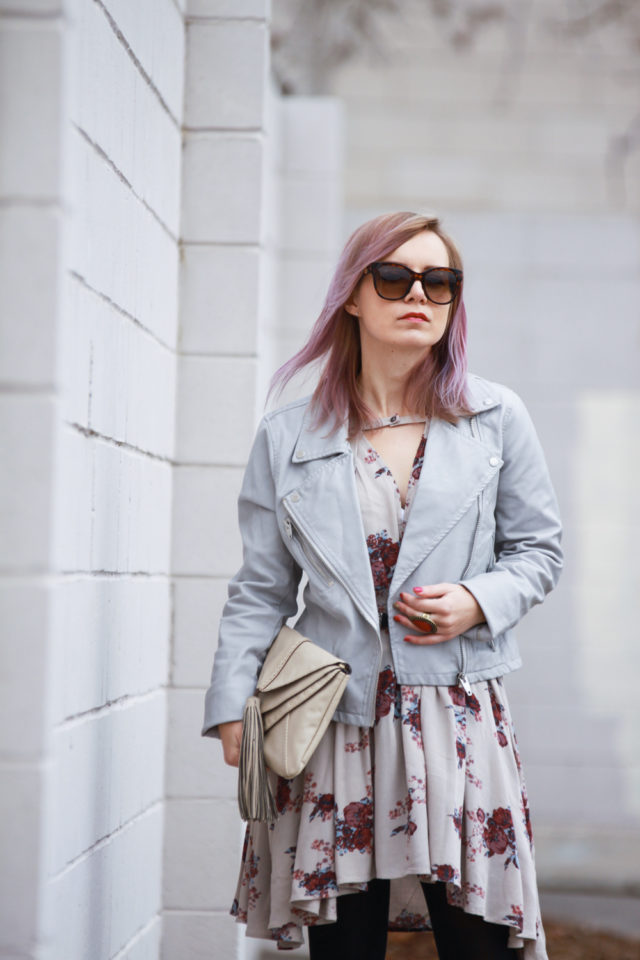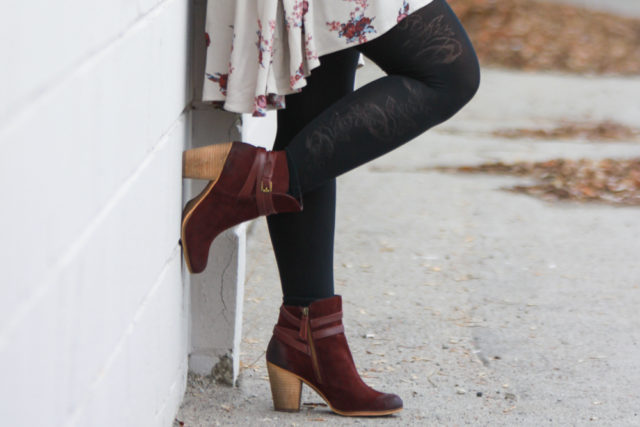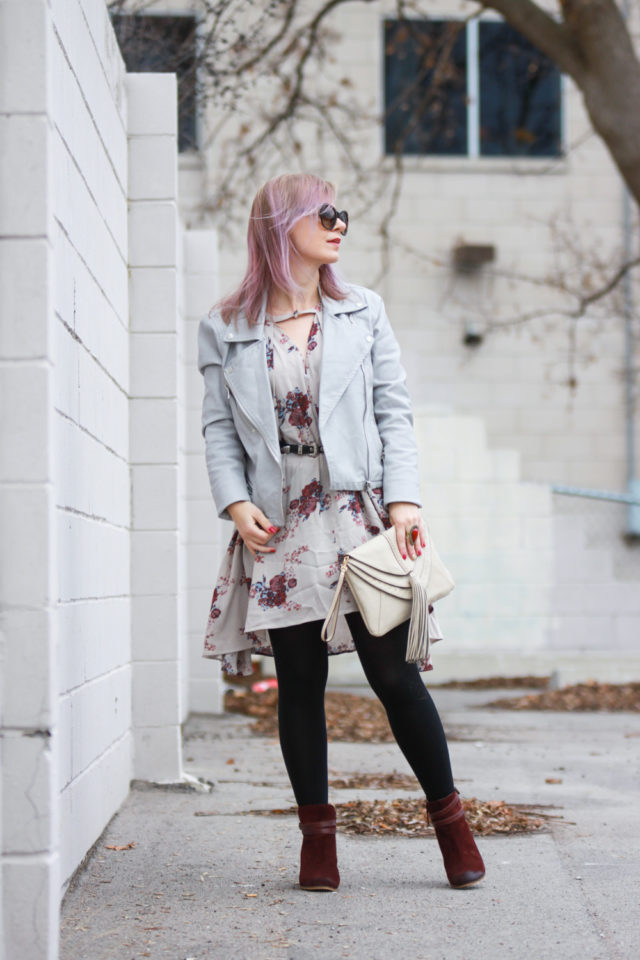 Jacket (Blank NYC), Dress (Free People), Bag (Steven), Boots (BP) c/o Nordstrom. Sunnies, Gucci. Ring, Samantha Wills.
One of the most rewarding things I've gotten out of blogging is how much it has forced me to push boundaries outside of my comfort zone, especially when it comes to colours and bold prints. While I never had issues with over-the-top style pieces, I did tend to live in a monochromatic colour scheme mainly revolving around black. For years, if you'd asked me what my favourite colour was, I'd tell you black. But apparently black isn't even a real colour.
Truth is, I never realized just how much black I was wearing until after I started blogging. Don't get me wrong, I owned colour pieces and always intended on wearing them…but it just never happened. Catch me in floral print? Uh…not since the 4th grade! However, looking back on it now I realize this was probably because I had been such a tomboy in my early teenage years that even as I grew out of my tomboy phase I still avoided anything girly like the plague. I suppose that even after I embraced my feminine side subconsciously I was still avoiding warm colours and prints out of habit.

Be that as it may, I was happy to have made this discovery because boy had I ever been missing out on the fun part of fashion! Not only have I embraced florals and other prints, but I find myself pushing new boundaries by wearing them even in the wintertime. Case in point this beautiful tunic from Free People that I'm sure you've seen me wear before. The deep burgundy floral print makes for a great fall/winter dress when layered over leggings, trousers, jeans, OTK boots, or even a maxi skirt (like here). I need not mention that in the summertime this tunic becomes its own standalone minidress. Winter just became a lot more fun.
What are your favourite colours or prints for winter?