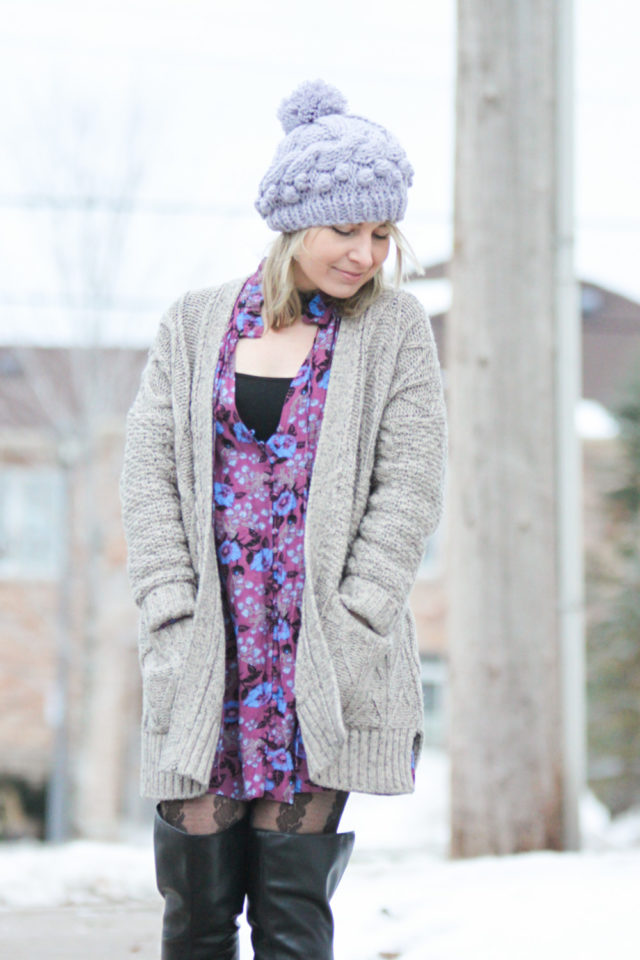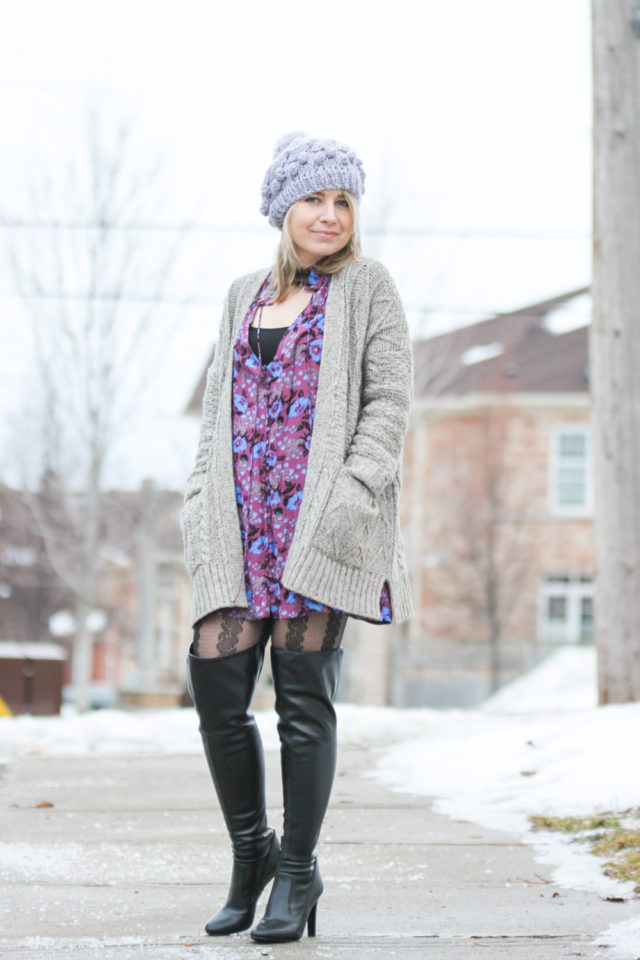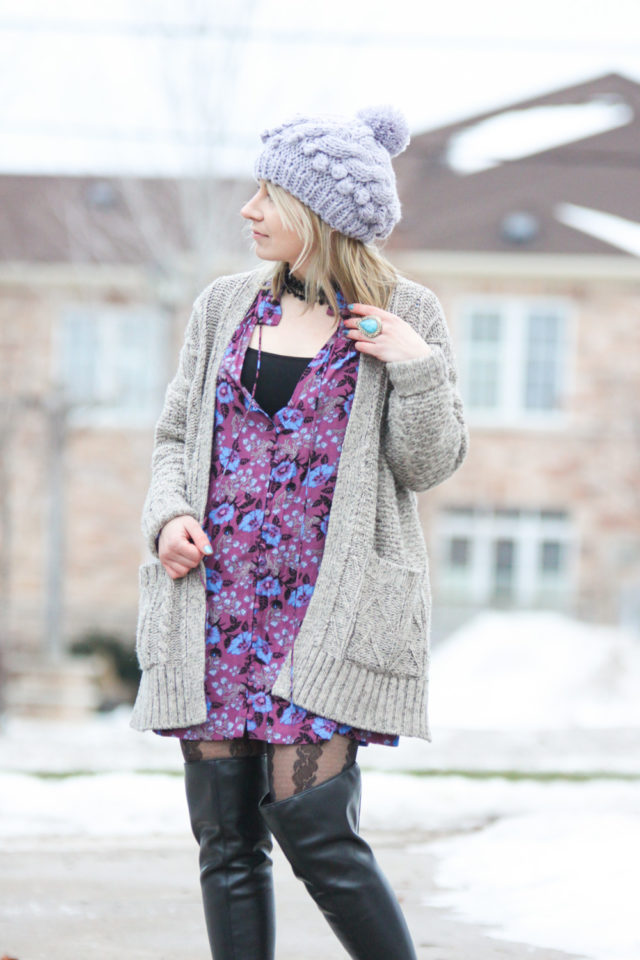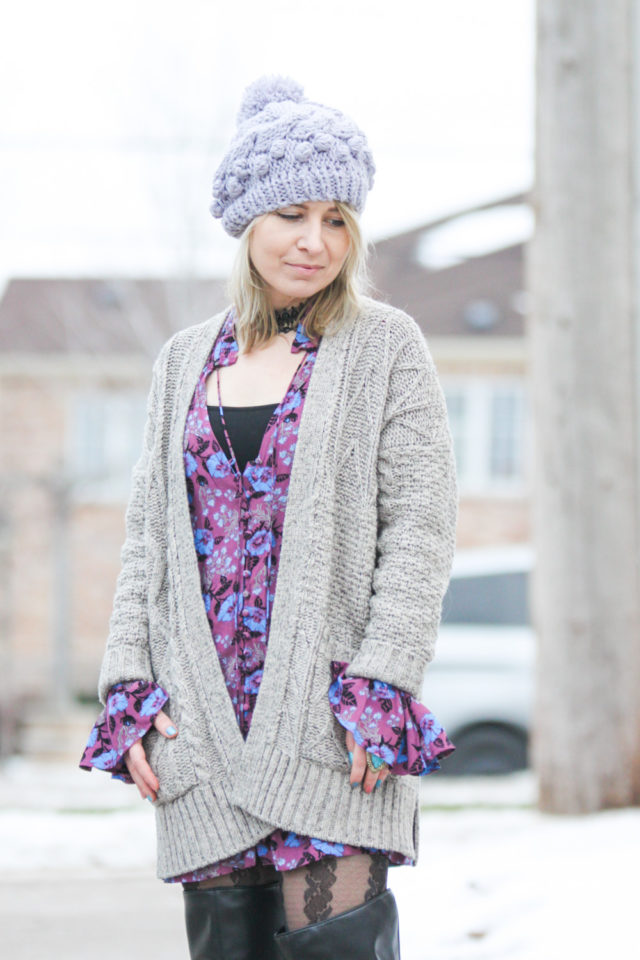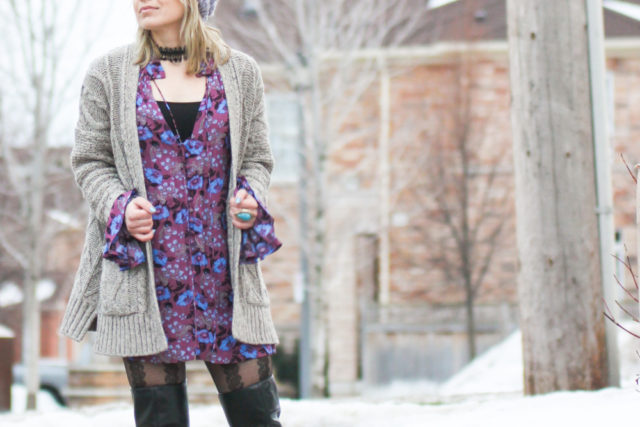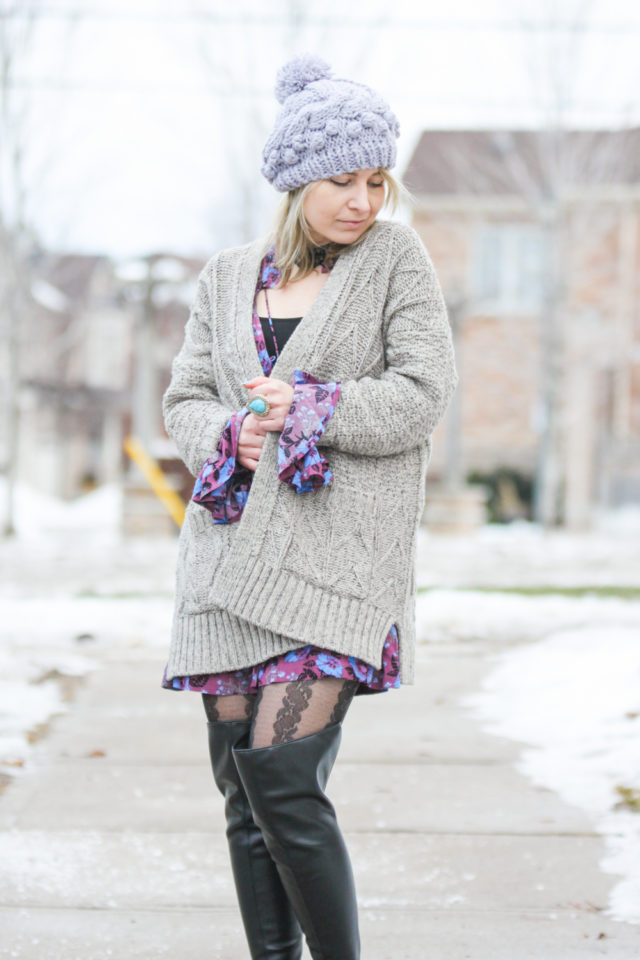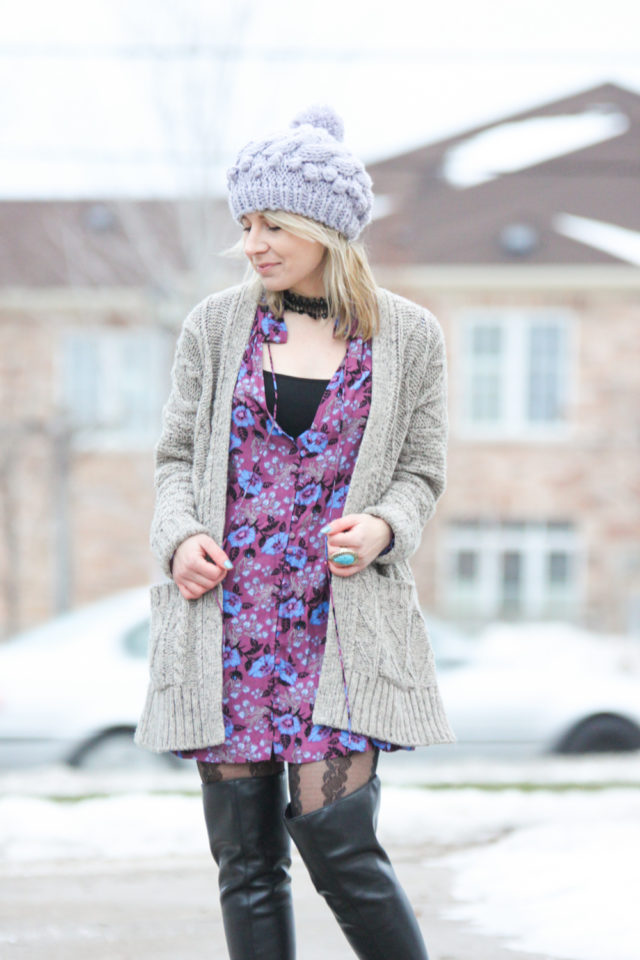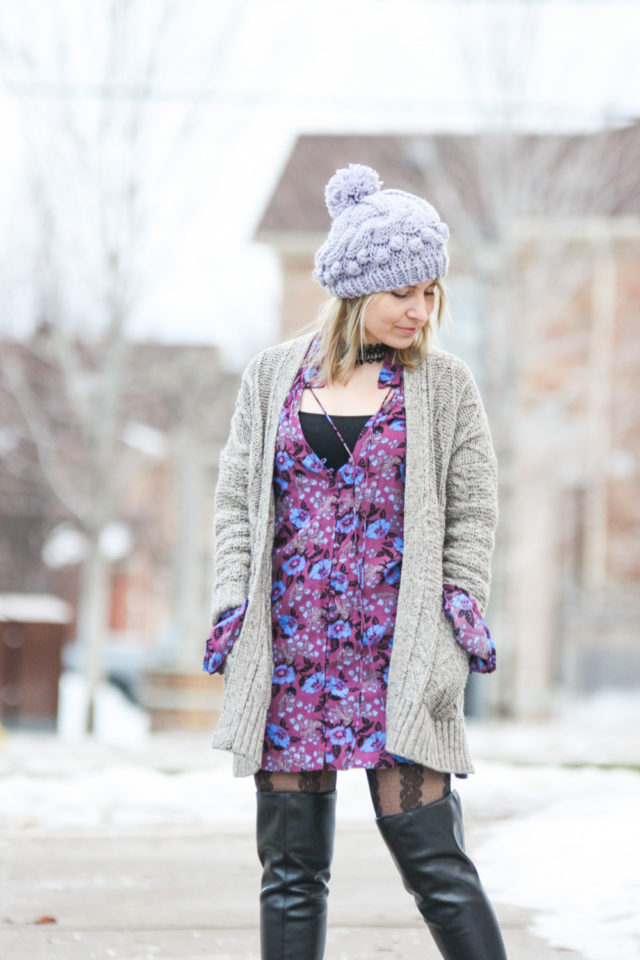 Pom beanie, Free People. Cardigan (Madewell) c/o Nordstrom. Dress c/o Free People. Boots, Aldo. Ring, Samantha Wills. Choker, bebe.
Winter is not a fashion show. Words that haunted me growing up and wisdom that I chose to ignore much to my dear mother's dismay. But tell that to a girl who lives and breathes Vogue magazines, worships Jeanne Beker and watches Fashion Television religiously. Like every time it aired on City TV (prior to the emergence of the Fashion Television Channel for all my non millennial readers). Dressing cute and fashionable always seemed like a better trade-off than staying warm and I must admit I've endured my fair share of ass-freezings over the  years in an attempt to do so.
Luckily with age comes wisdom and I've accepted that winter can be a fashion show – when done properly. Which leads me to talk about winter hats. Not really something that I've been into, but my boyfriend's nagging over the years finally convinced me to start wearing them. So over the last two years as I've attempted to embrace winter hats I've actually become addicted to them. Not sure why I was so against them, as I used to rock baseball hats all the time back in the day, but maybe it was because they just weren't as cute as they are now. Enter the pom beanie, or even this beret style pom pom hat from Free People – over the top cuteness meant to keep one warm. For this reason (and of course because of our frigid winters), I'm expanding my collection one pom beanie at a time. 
With that being said, winter fashion doesn't have to be dull or boring. Simply making weather appropriate choices while staying on trend is a great way to turn winter into a fashion show.
xo