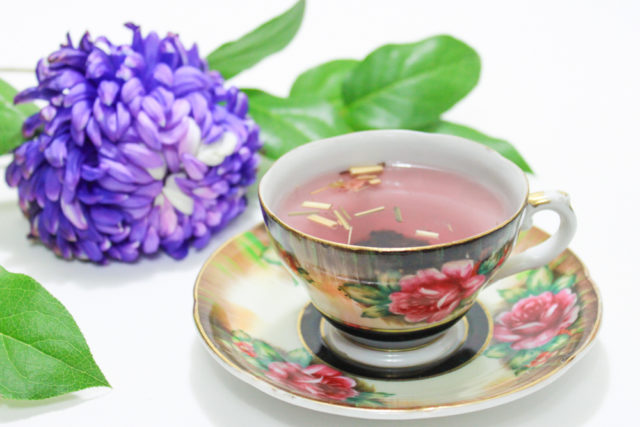 Ah winter….what can I say? Not my first choice of seasons. Don't get me wrong, winter can be serenely beautiful…if you're sitting inside by a fireplace wine glass in hand. But all hibernation ideals aside, winter really doesn't do my body any favours; I lose my golden glow, it makes my hair static, and when it's really frigid, my knuckles dry and crack to the point where they bleed. Fun times. Luckily I've been introduced to a few new products that are helping me to cope with the winter season that I am rounding up here, along with a few old favourites.
TEA
Lots and lots of tea. I've expanded my horizons in the tea department recently, venturing outside of black, green, and my favourite – jasmine tea. All of this thanks to a visit to Teavana while randomly strolling through Upper Canada Mall. The vast amounts of loose leaf teas this store has is insane…anything from specialized tea, chai, to even herbal teas. The herbal fruit teas consist of a mix of tea and dried pieces of fruit and not only smell, but look divine. Passion Tango is the one I am currently hooked on.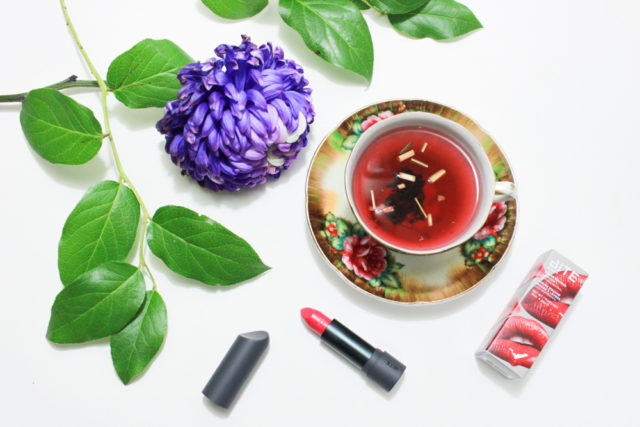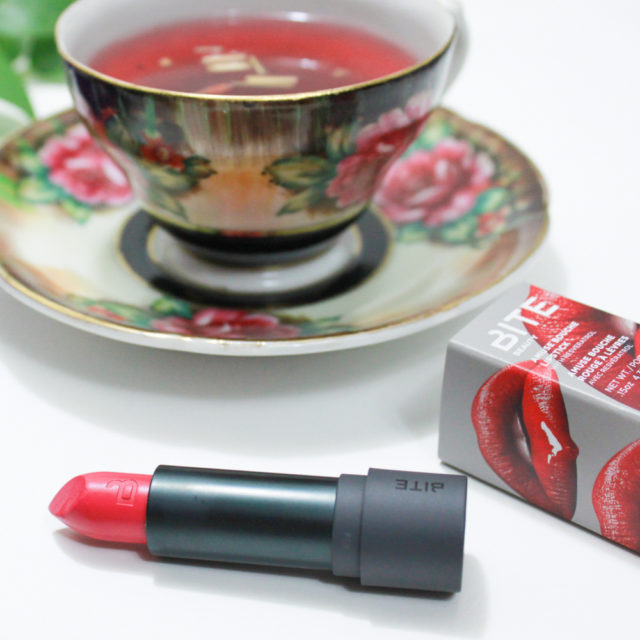 BOLD LIP COLOURS
A beautiful smile goes a long way in uplifting spirits and fighting the winter blues. And Bite Beauty keeps me smiling for more reasons than just their beautifully bold colours. Bite Beauty lipsticks are natural lip products made with food-grade ingredients which leave me happy knowing that I'm not applying harmful colours onto my lips on the daily (a reason that I avoided lipsticks for many years).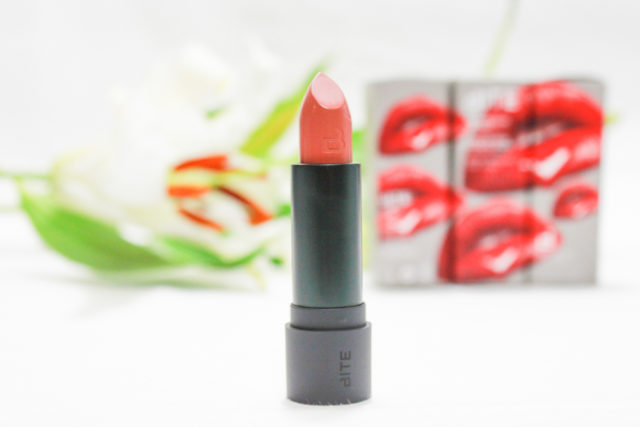 LIP CARE
I cannot even tell you how often I reach for my lip balm on a daily basis. Working in an office with dry and cool temperatures doesn't help either, so I am really grateful to eos for sending me their  lip aid kit – which has been just that – first aid for my lips during the dry winter months. Aside from just being a fun product thanks to their cute and colourful containers, eos lip balm leaves your lips not only soft and supple, but full of yummy flavour. A winter beauty hack of mine is to apply a very thin layer of moisturizing lip balm on my lips before adding lipstick.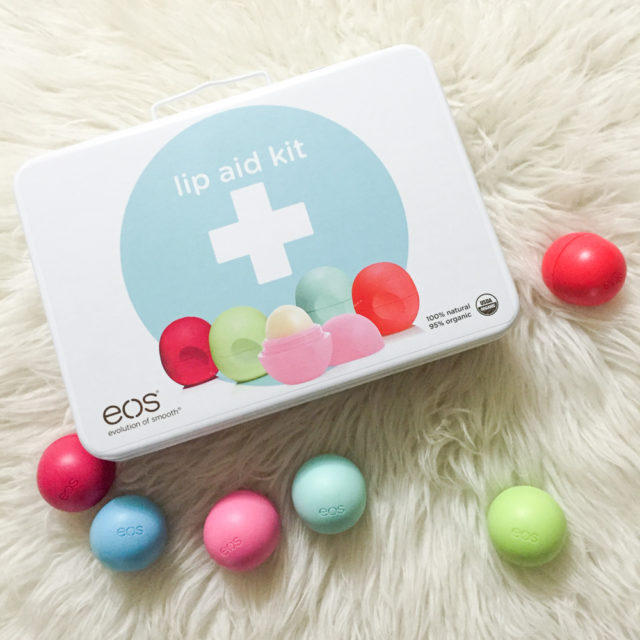 A CUTE PHONE CASE
You may have seen on my Insta stories that I shattered the screen on my phone not too long ago. I think the stress of the holidays took its toll on me because at one point I was dropping my phone on the daily. Not even kidding…until finally one day my poor iPhone just did not survive the drop. Thankfully my friends at Arla Cases let me try out one of their cases (with which the delivery of coincided with my replacement phone to the exact day)  and I'm happy to report that I have not dropped my new phone since. I'm notorious for waiting months before getting a case or even screen protector for my phone, but there really are no excuses when hundreds of cute designs are available online. It wasn't easy to narrow it down to one, but after seeing this cowskull with roses designs I had eyes for no other. So far I love it (the gorgeous design is a no-brainer) but I truly appreciate the fact that my phone actually has a 'grip' to it now, and isn't slipping out of my hand all the time. If you are looking for a case for your phone check out the Arla Cases site and use promo code XOXO15OFF to get 15% off your order.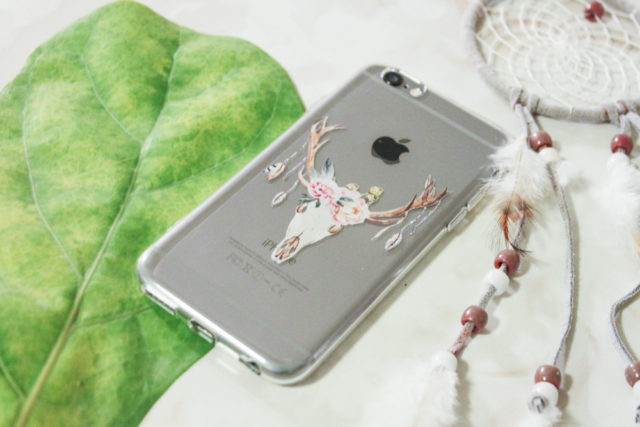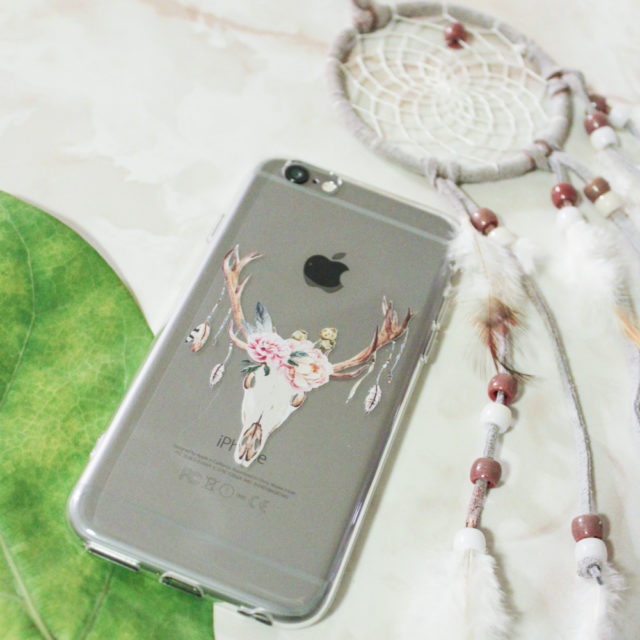 MOISTURIZE ON THE DAILY
Which is exactly my routine. I'm always on the lookout for products that contain as little harmful substances as possible, so a special thank you to eos for letting me try their new line of skincare products. This line is loaded with shea butter, avocado, and all sorts of vitamins to not only help nourish dry skin but also to provide it with nutrients that it craves. Especially loving the hand cream, which is perfectly compact and prevents my hands from drying out and cracking. Also of note is the shaving cream because it's almost next to impossible to find one that isn't made up entirely of harmful ingredients. Instead, this one contains vitamins, green tea and grape seed extract along with the aforementioned shea butter and avocado. The shave cream allows for a wet or dry shave and leaves my legs noticeably smooth and nourished – it's as close to summer skin as I can get in the wintertime. And with great skin like that, who wouldn't want to show it off? Which leads me to my next fave…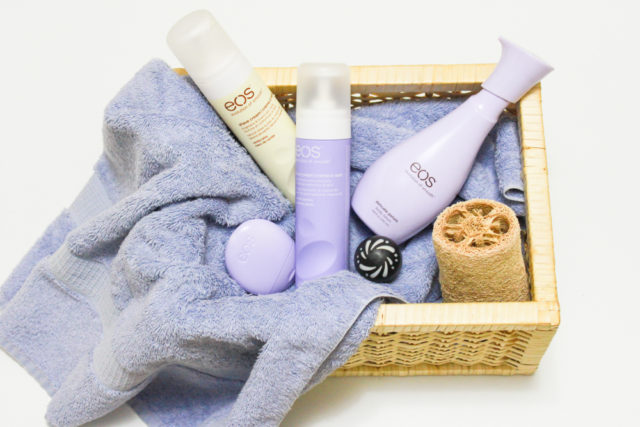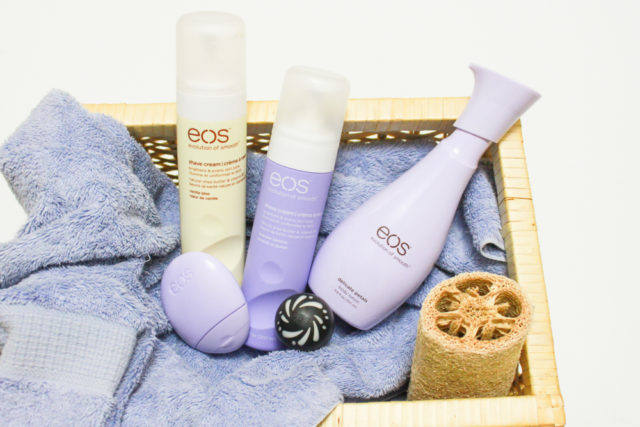 WEAR YOUR SKIVVIES
Loungewear in this house has taken on new meanings with the emergence of bralettes and, well…skivvies. On any given weekend my typical loungewear consists of a bralette, loose rocker tee (if any), skivvies and over the knee socks. To date, my bralette collection consisted of Nasty Gal only pieces however I've been crushing on a few For Love and Lemons pieces recently, and my boo surprised me with one. Needless to say it has quickly become a favourite, and I'm looking forward to expanding my Fore Love and Lemons collection more.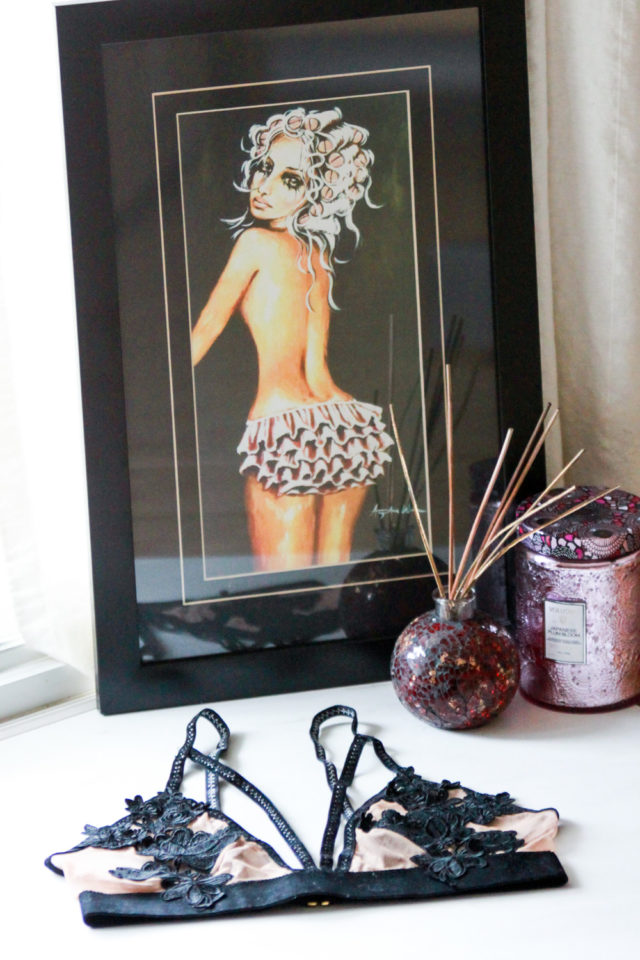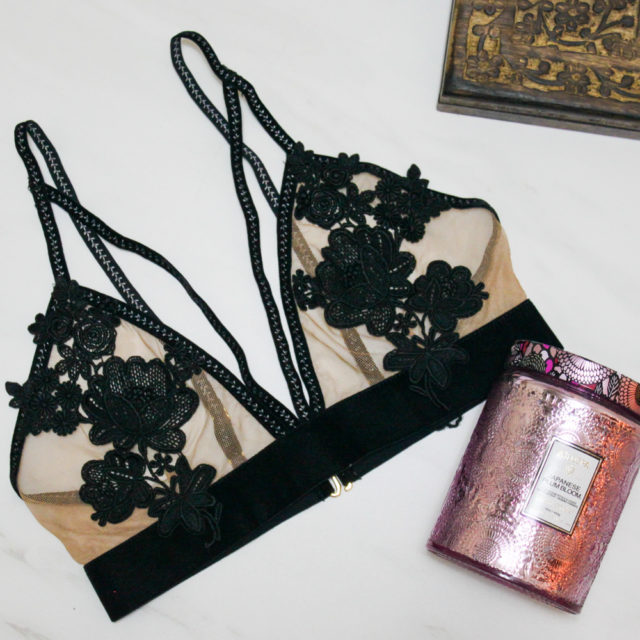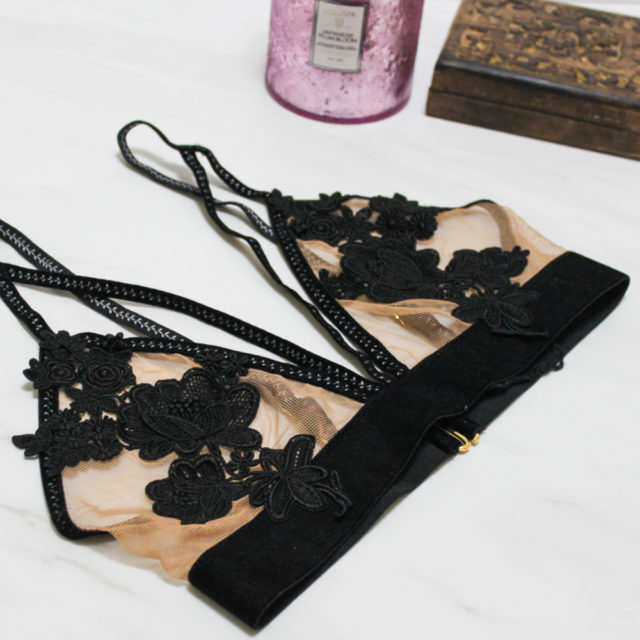 What are some things that are helping you to survive the winter season? Let me know, I'd love to hear it!
A special thank you to Bite Beauty, eos, and Arla Cases for sending me their lovely products to try out.
xo