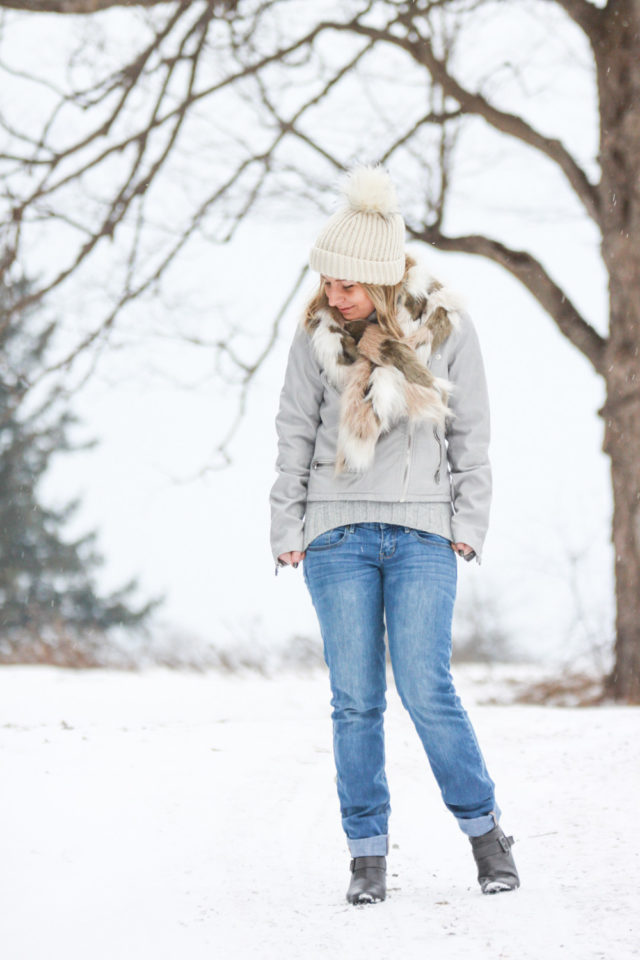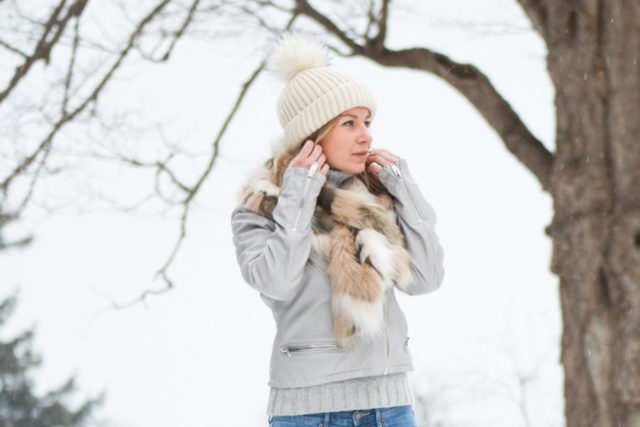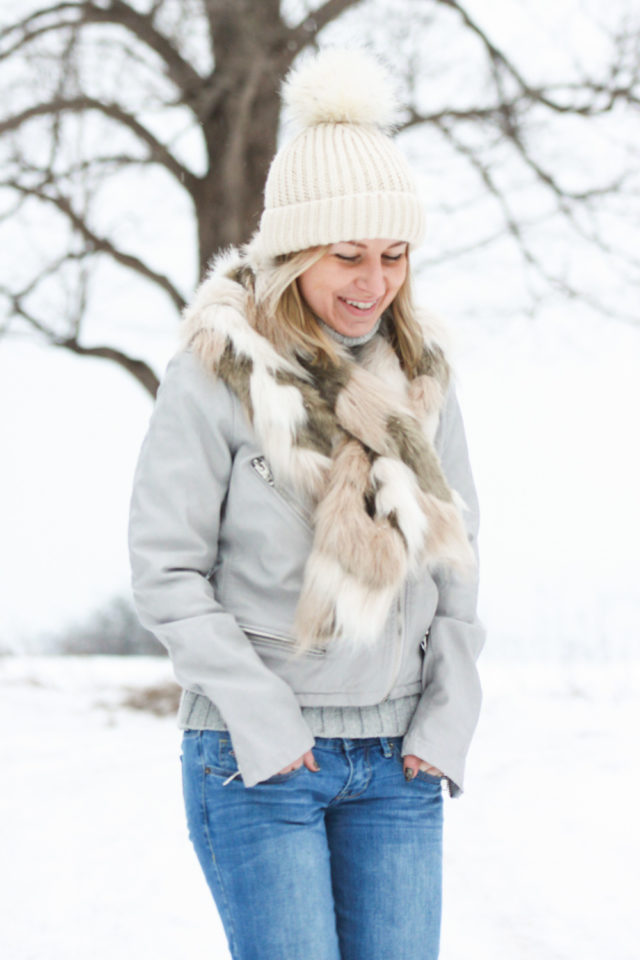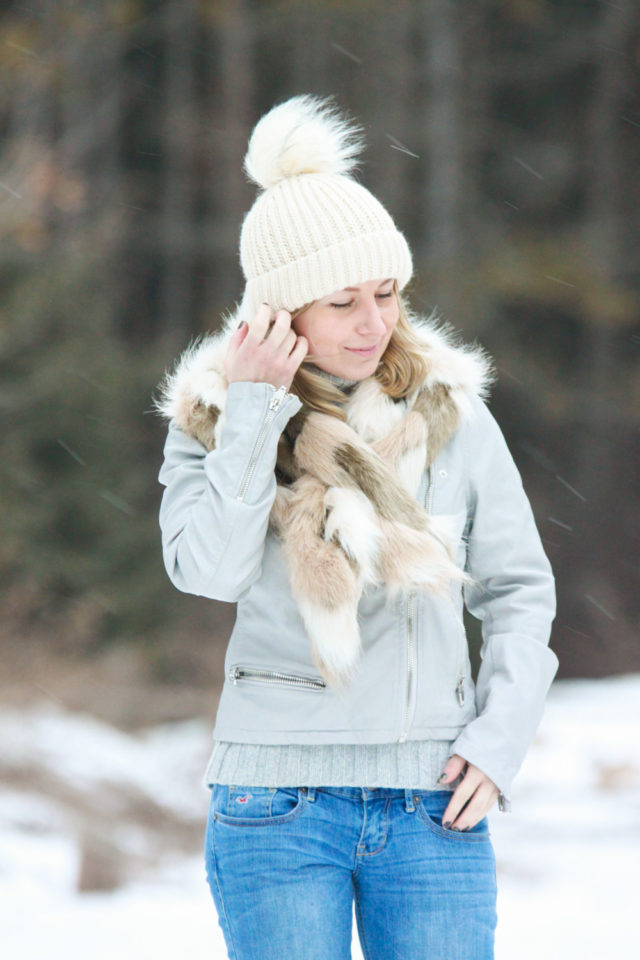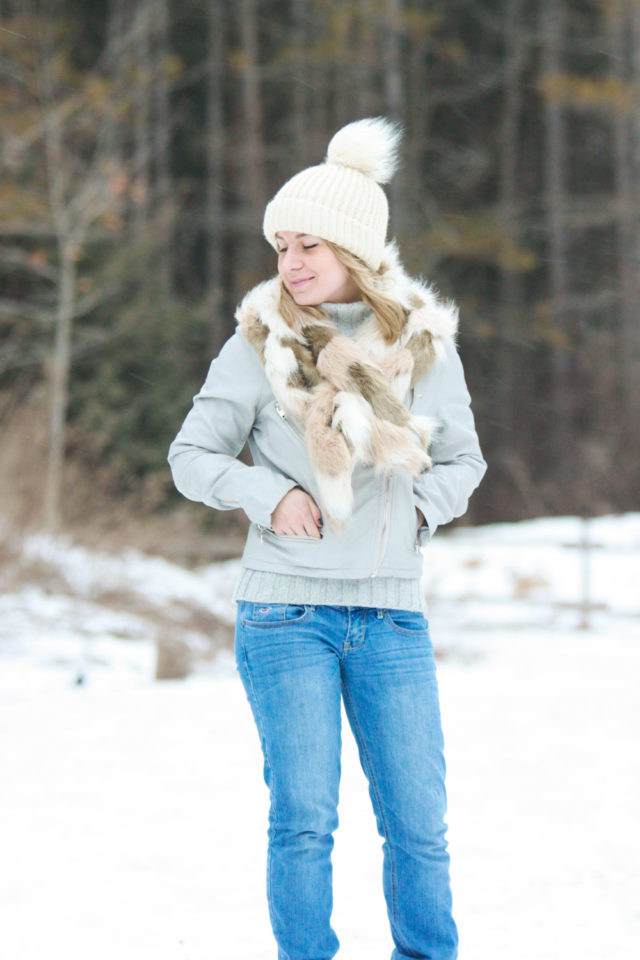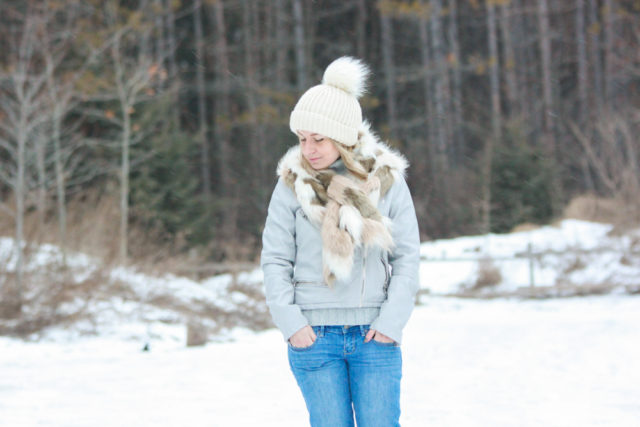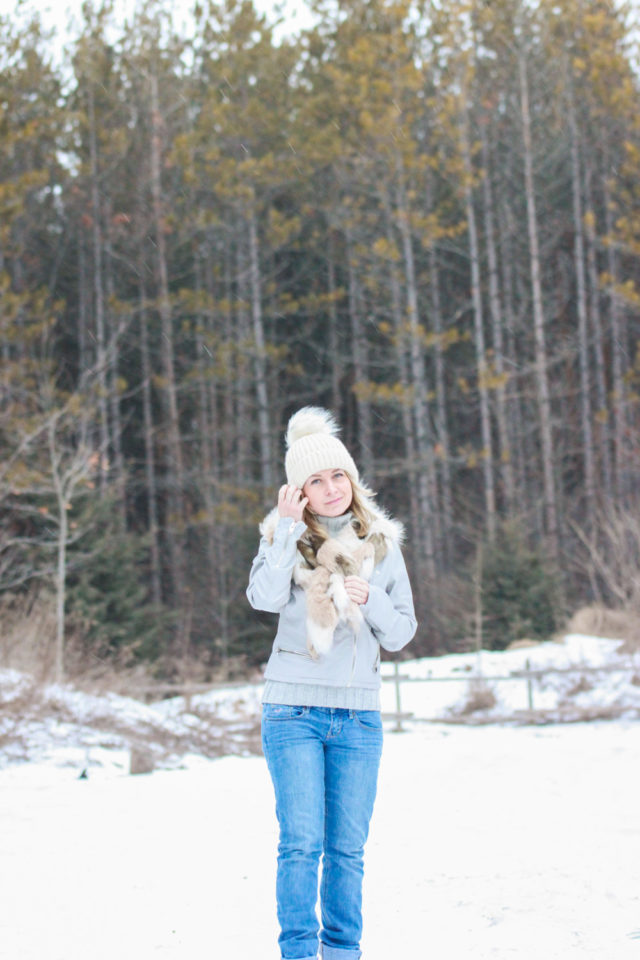 Jacket, Blank NYC c/o Nordstrom. Jeans, Hollister. Pom pom hat, Topshop. Scarf, Guess. Turtleneck, H&M. Boots, Dollhouse.
I tend to go into hibernation mode in the wintertime…surfacing rarely for food or the odd necessity. Case in point the day we took these photos, we had been on a 3+ day hibernation stint when we finally decided to venture out for coffee.
Seeing as how it was freezing out all I wanted to do was bundle myself up in something soft, fluffy, and warm so I opted to give these new faux fur goodies a try. To be honest…this wasn't the way I had envisioned debuting these beauties and part of me was kicking myself in the ass for dropping the ball on styling these in a cuter way before the deep freeze. But blame it on the hibernation I suppose!
Nevertheless my boring outfit consisting of boyfriend jeans and chunky turtleneck needed a pick me upper and the faux fur accessories brought some life into the mix. Not sure if it was the obnoxiously oversized pom pom hat or the slightly-over-the-top fur stole, but the pieces added some fun textures to the look. It's definitely nothing glamorous but truly represents a hibernating blogger's ootd for a coffee run in between cozy snuggle sessions.
What are some of your favourite things to do in the winter?
xo