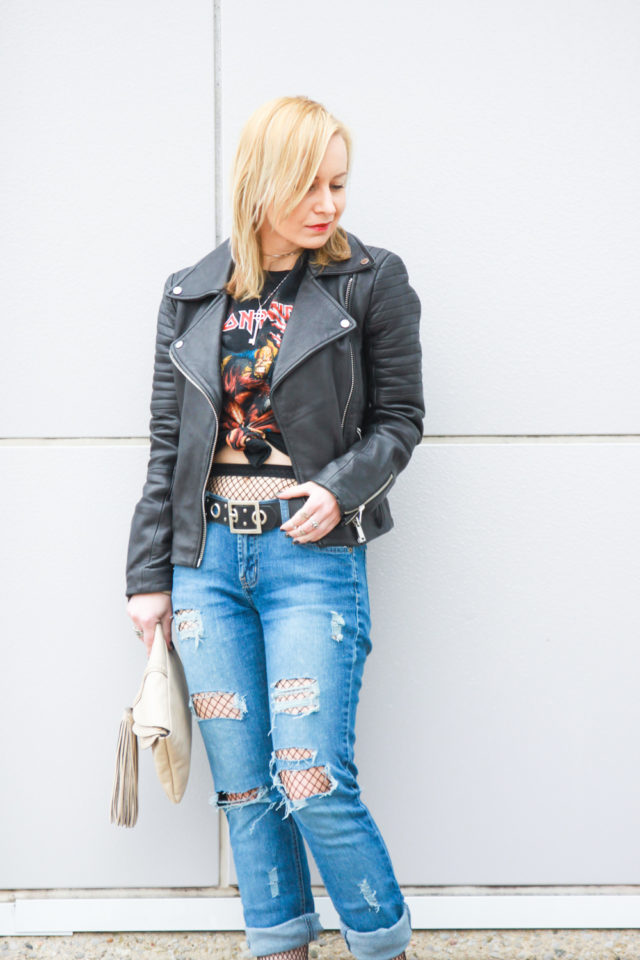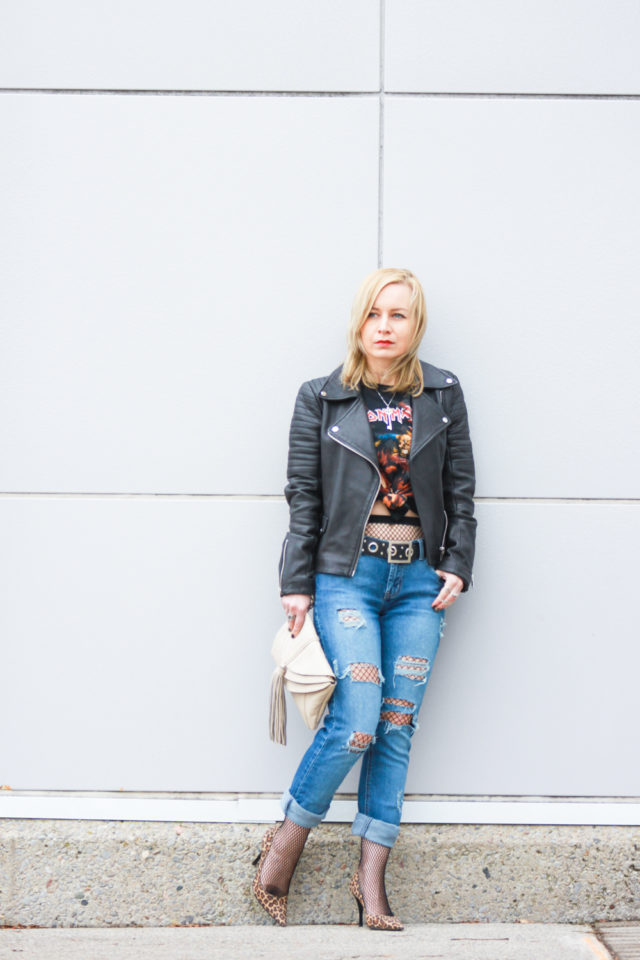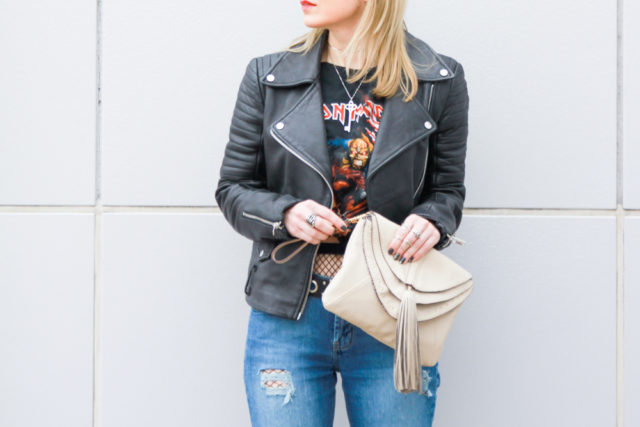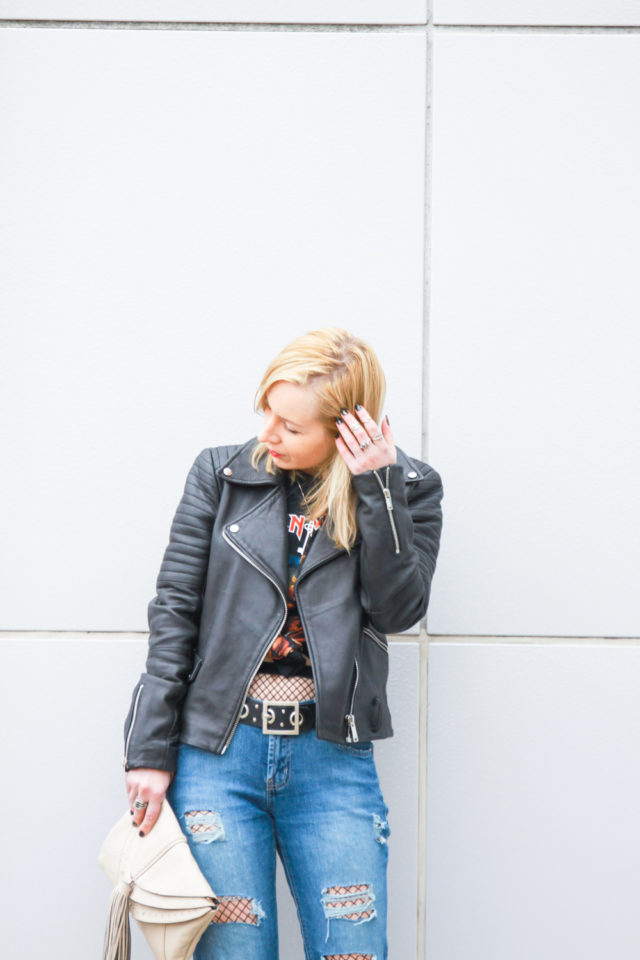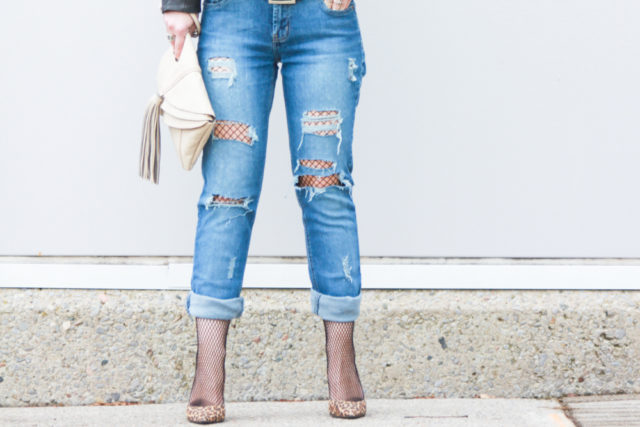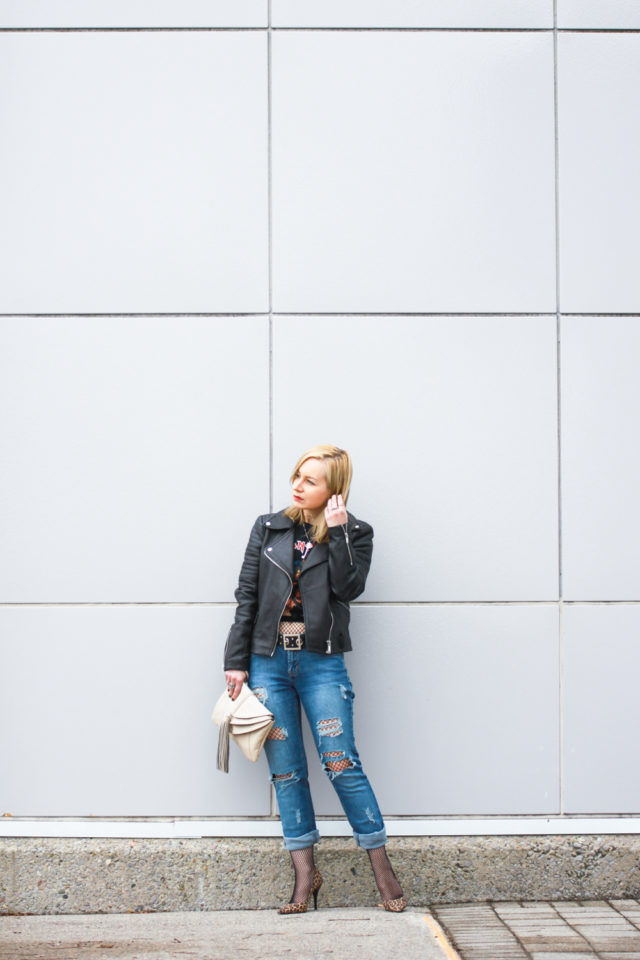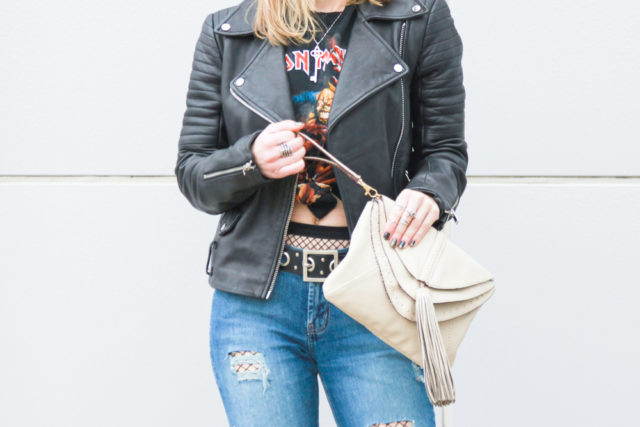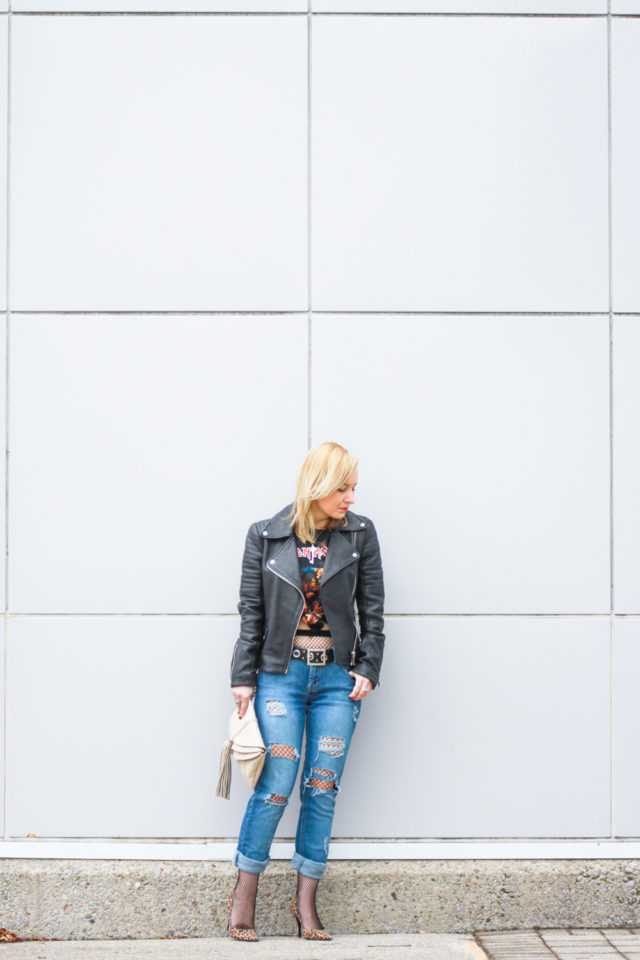 Jacket, Zara. Iron Maiden concert tee. Jeans, Buffalo. Clutch, Steven c/o Nordstrom. Heels, Aldo. Fishnets, bebe. Rings, Child of Wild.
No word of a lie, I used to rock fishnets under bottoms with stilettos back in the day when it was such a foreign concept that I'd get sarcastic remarks like 'are you wearing those underneath your pants for warmth?'  While I clearly wasn't wearing hosiery with holes under my jeans for warmth, I enjoyed the subtle hint of fishnet that peeked through from the hem down the foot to the shoe. Although I must admit this trend does look a lot more edgier when worn with ripped jeans and is truly a look that no rocker babe can pass up. Worn here with one of my favourite band tees from Iron Maiden, a biker jacket, and leopard stilettos.
How do you feel about this trend? Are you wearing it? Would love to hear what you think.
xo