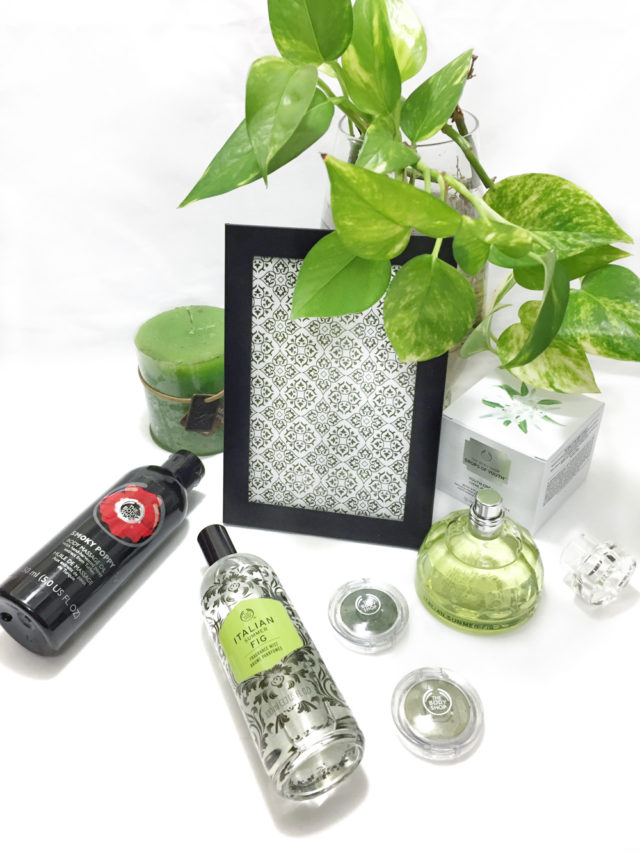 With the transition to Spring come softer colour palettes, greener landscapes, pretty flowers and of course fresh and fruity scents for the warm season ahead. Synonymous with Spring come trips to The Body Shop to re-stock different flavours of body butter (papaya and mango being my faves) for skin baring season. Although I hadn't stepped out of the products that I know and love so well (fragrant oils and body butters), I've always had my eye on what I would call their 'adult fragrance line' and was stoked when I received some pieces from their spring/summer collection to try out.
The Italian Summer Fig. It really is quite a delightful scent. Not overpowering, it delivers a fresh yet subtle fruity fragrance. The perfect summer counterpart for roadtripping and running free in the forest if you ask me. Maybe it's because the figs are hand selected from the sunshine coasts of Puglia, Italy making for a deliciously juicy fig scent that makes for a perfect refresh on a summer day. The green and juicy Italian Summer fig scent comes in a fragrance mist as well as an eau de toilette allowing one to layer the scents to create different dimensions of the fragrance. A fun compliment to the line are these two Colour Crush eyeshadows in Fig Leaf and Sweet Pea which will blend together nicely for a fresh summery look.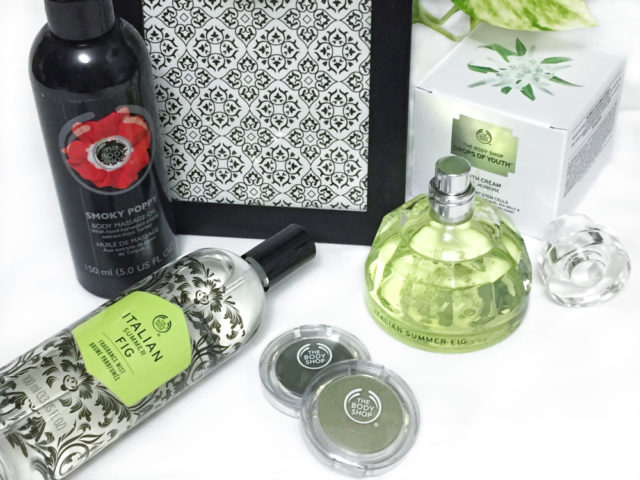 I've always used the Body Shop's massage oil, but have never ventured out of adding plain old vanilla to the mix, pretty boring I know. Having said that, I really am enjoying the Smoky Poppy massage oil which blends spices and florals with the woods, also making it completely man-friendly if you just so happen to live with the outdoor-lumberjack type like me.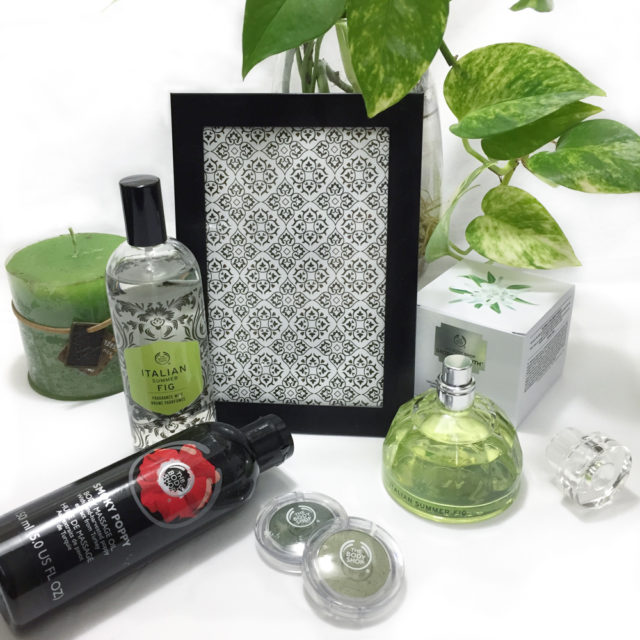 The Drops of Youth feels great – it is a light air-whipped face cream that smooths, tightens and hydrates skin. When I was younger I didn't pay much attention to youth enhancing skin care however it is becoming almost a pre-requisite in my current skincare routine. The Drops of Youth uses plant stem cell technology (enriched with Edelweiss, Sea Holly, and Criste Marine) to help protect, firm and renew skin. After using the cream my skin feels tighter with a velvety-like finish, and obv moisturized. I especially like that the cream isn't too heavy, allowing for daytime and nighttime use.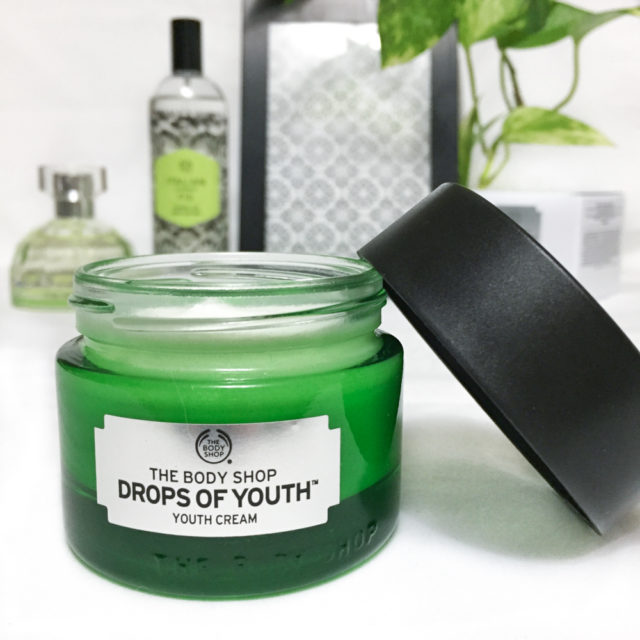 Also with the change of the seasons I tend to opt for a lighter moisturizer. This Vitamin E lotion not only hydrates dry skin but also helps to protect against environmental damage, which really is an essential in the summer time when baring all that extra skin, even moreso important when contending with big city pollution. This one has a lightweight texture which absorbs easily and contains 100% natural origin biofermented hyaluronic acid (think youthful antioxidants).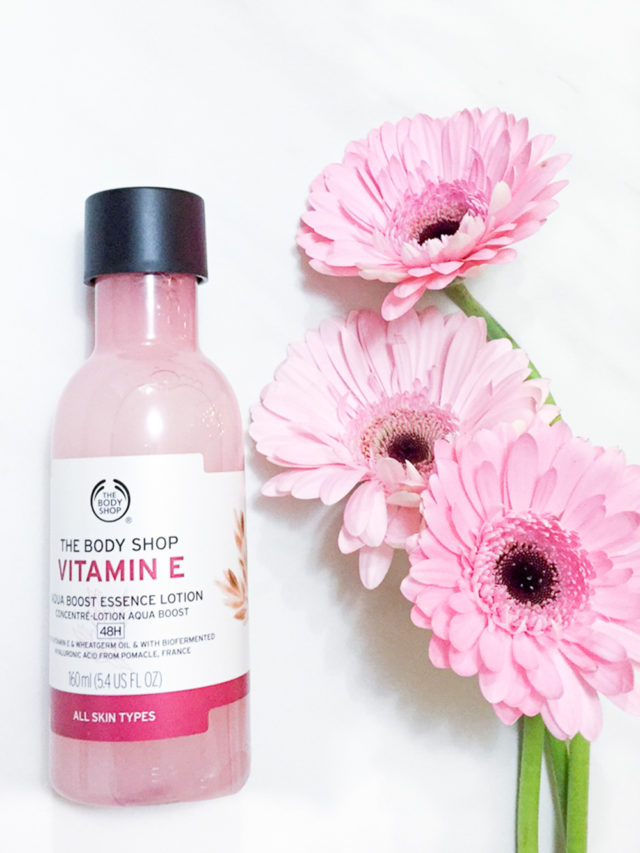 Let me know if you've tried any of these new Body Shop products, or simply what your fave classics are. Would love to hear what you think.
A special thank you to the Body Shop for providing these lovely products for me to try out. All opinions are my own.