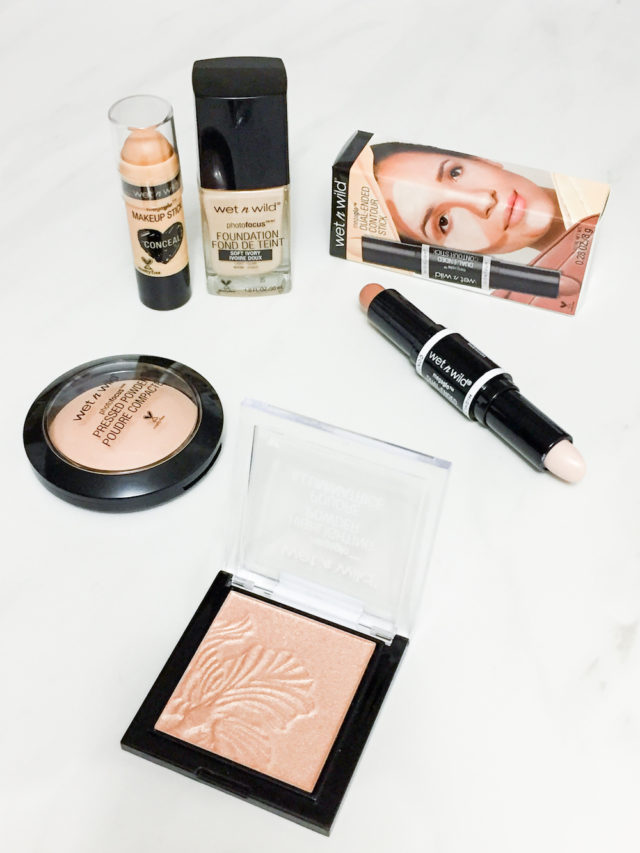 A few weeks ago I attended Wet N Wild Beauty's SS17 line preview. Aside from learning about the Spring product lineup and playing around with the makeup I had the opportunity of sitting down with a makeup artist who taught me all about contouring. Now while I've heard of contouring (Kim Kardashian et al) it's not something that I have ever tried. To be honest, it seemed kinda scary and intimidating so I just avoided it altogether. Luckily, the beautiful makeup artists that was at the event offered to show me how to contour, leaving me nothing short of impressed with the results and no longer scared to contour.
The makeup artist focused on defining and bringing out my cheekbones; not a feature I have ever played up because I always felt like my cheeks were too chubby to reveal any structured cheekbones. She did an amazing job, within a few minutes my face appeared to slim down a bit and enhanced my cheekbones with beautiful highlights.
Below I have summarized the basics of contouring using the lovely products I received  from Wet-N-Wild.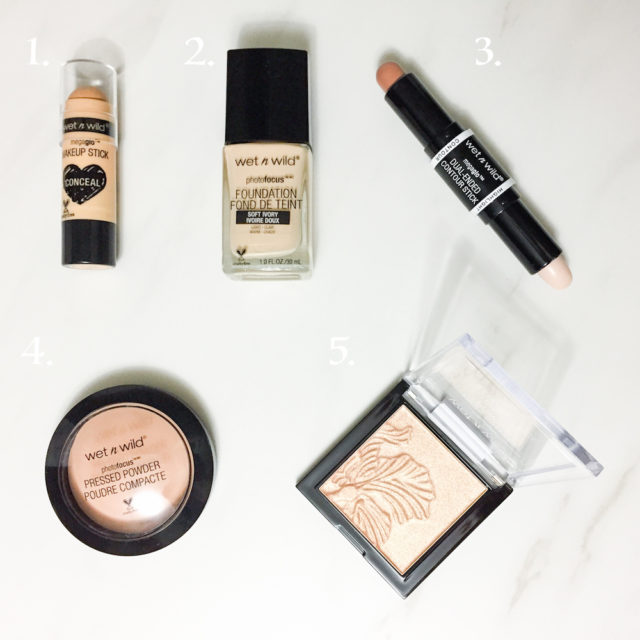 Step 1: Concealer
Start by applying concealer on your face as you typically would. A concealer stick is a great way to get quick precision; I apply this one directly under my eyes then blend out with a concealer brush. You could also use your fingertips to blend if you prefer.
Step 2: Foundation
Use a foundation to build your base. The Photo Focus foundation provides adequate coverage leaving my complexion with a flawless finish. Specially formulated to minimize light reflection caused by flash photography while delivering a matte finish thanks to its light-adjusting complex makes this a great foundation for any blogger or anyone else who's in front of the camera a lot.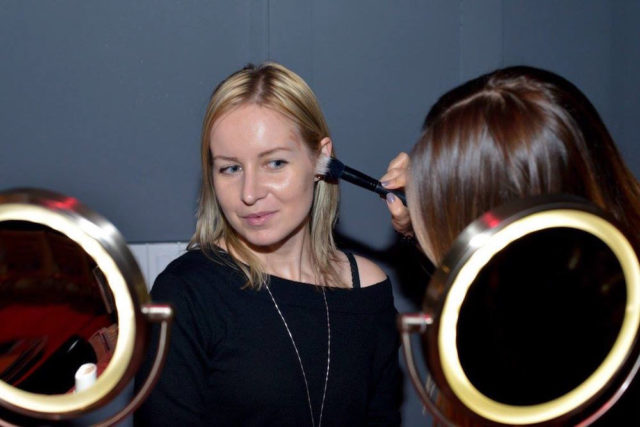 Step 3:  Contour + Highlight
Now the fun part! Use a contouring shade to define the areas you want to "push in". Suck in your cheeks to define your cheek bone and apply the contour along the hollow below the cheek bone. Make sure you start all the way at your ear and bring the contour down to where it would align with your pupils. Then blend, blend, and blend some more. The same technique can be used to apply vertical contours along each side of the nose to slim it down.
Highlighter is used to accentuate parts of the face that should "stand out" (like above the cheekbones and the top of the nose) and blend that in as well. The Wet N Wild contouring stick is perfect for this step because the dual ends have both the contour and highlighter in one.
Step 4: Light dusting of powder
Apply a very light dusting of powder overtop your makeup. Avoid caking on the powder as it will detract from the contour applying just enough to seal the foundation and cream make up in place. If you do this step before the contouring then it might make blending the dark and light shades more challenging as the power won't blend too well with the creams.
Step 5: The Glow
Get that naturally luminous glow by applying a highlighting powder on your cheek bones, forehead, tip of the nose and cupid's bow.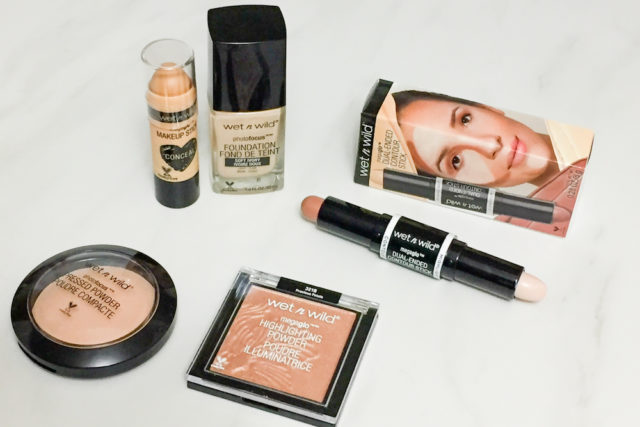 All make up products courtesy of Wet N Wild Beauty.