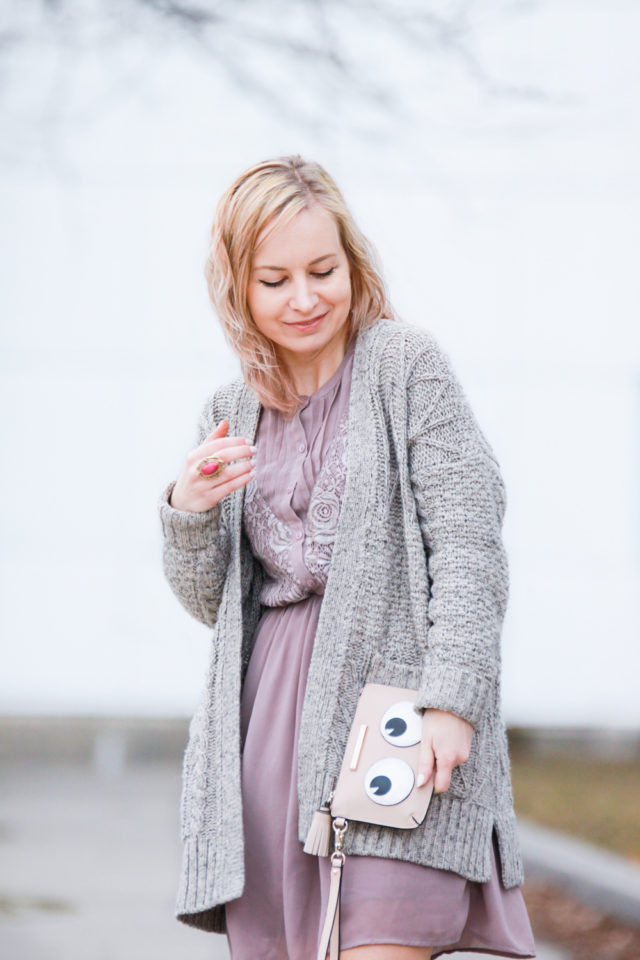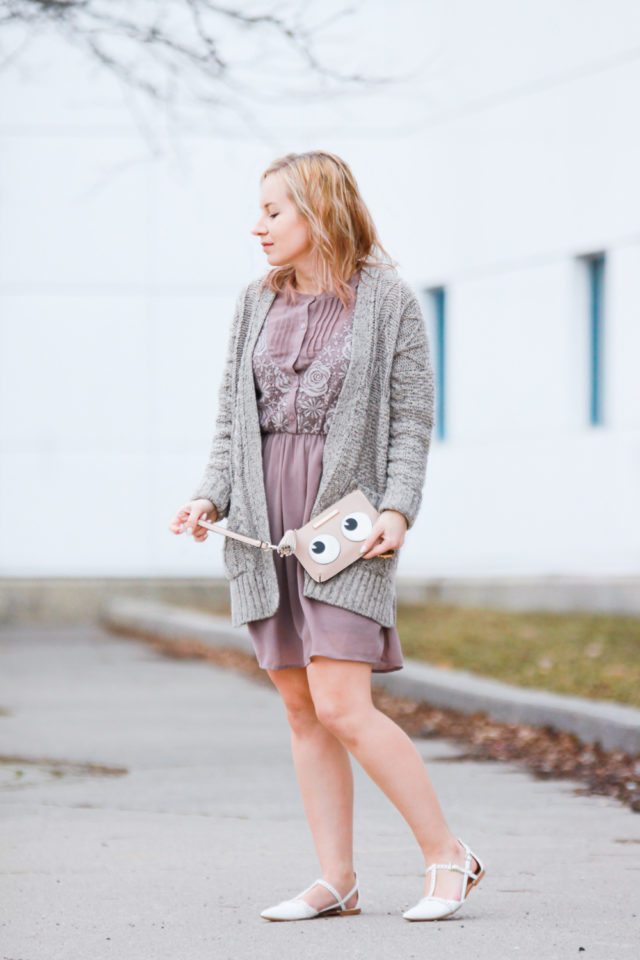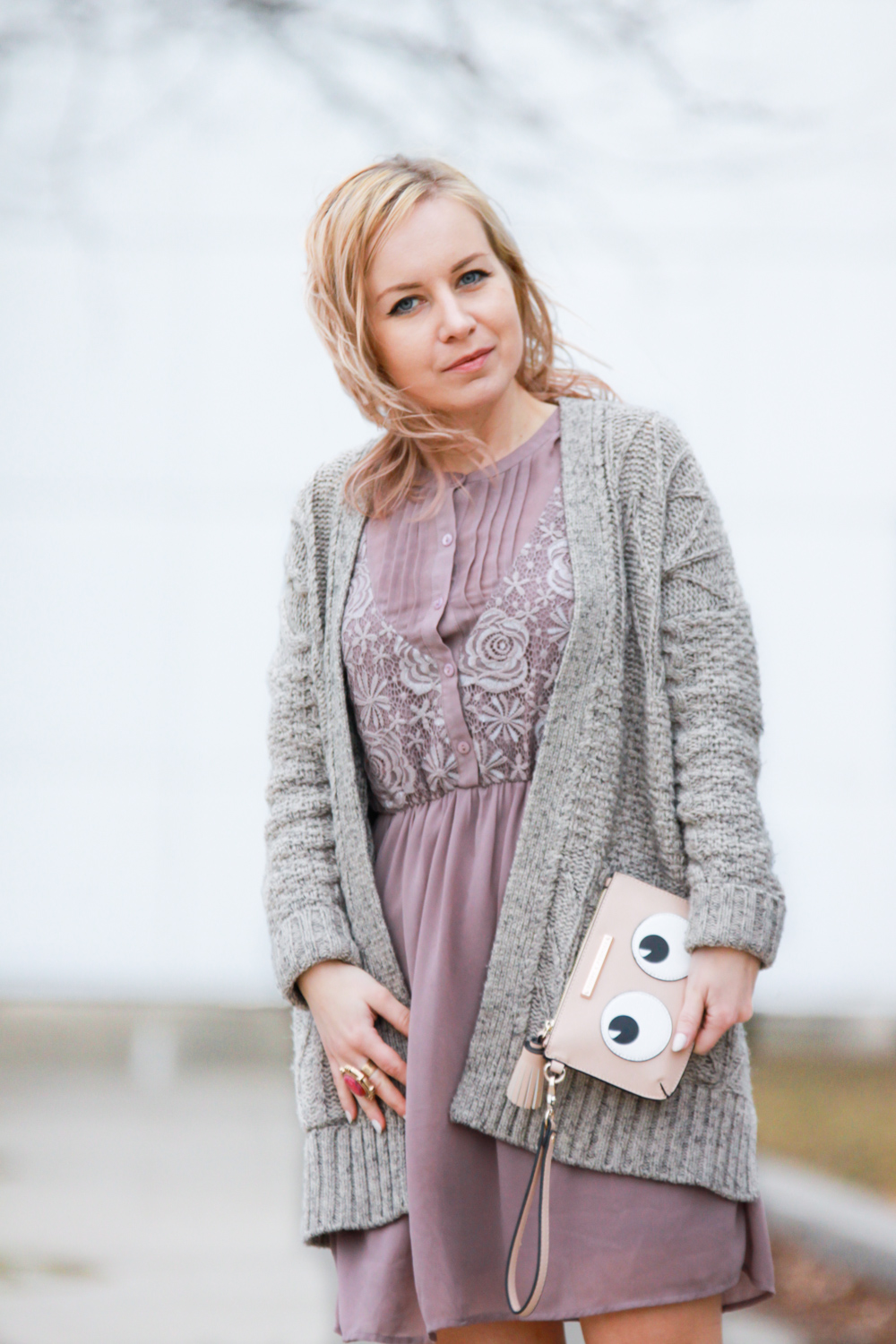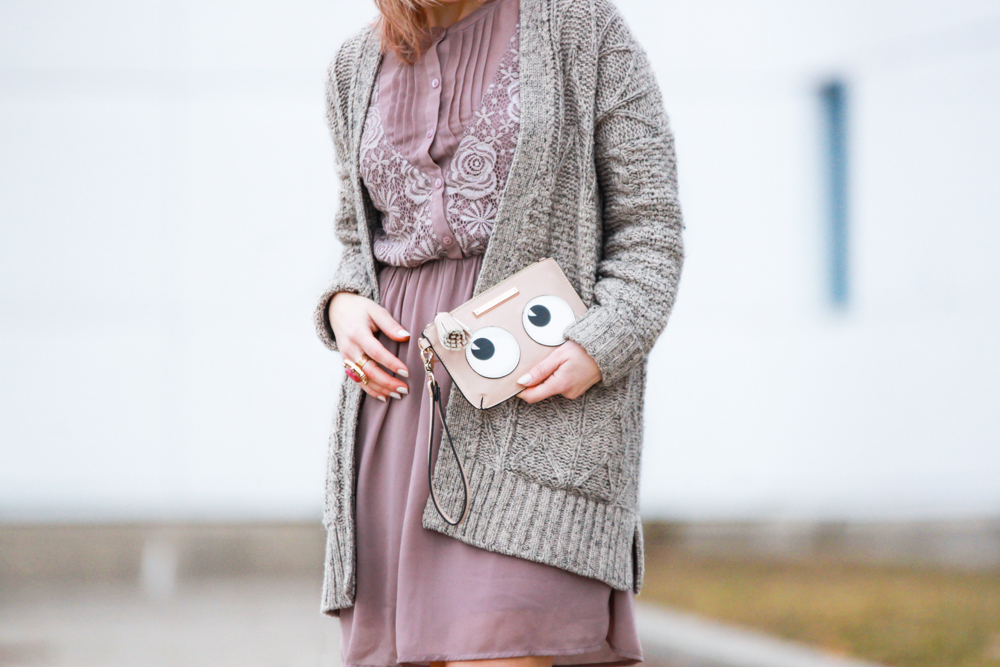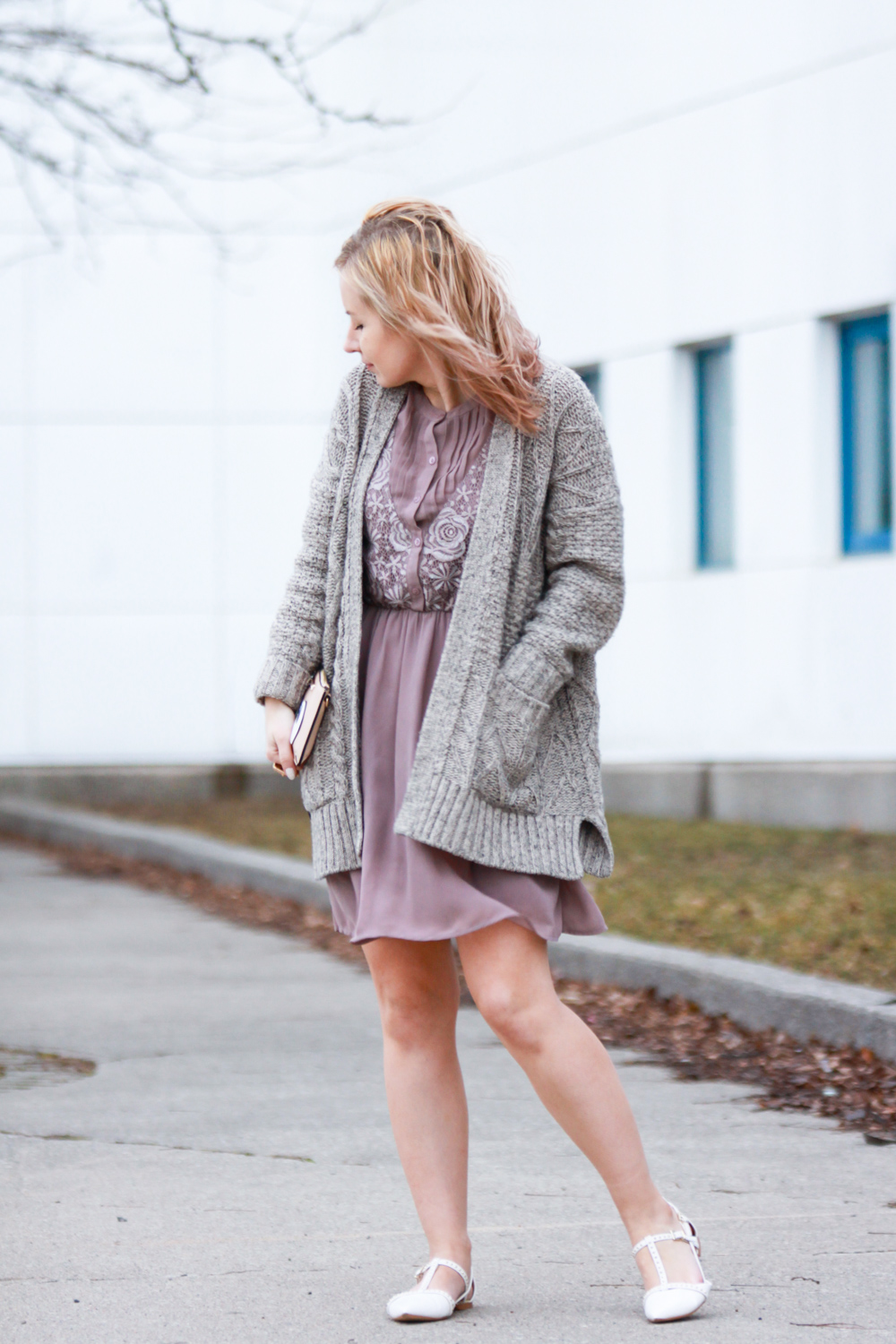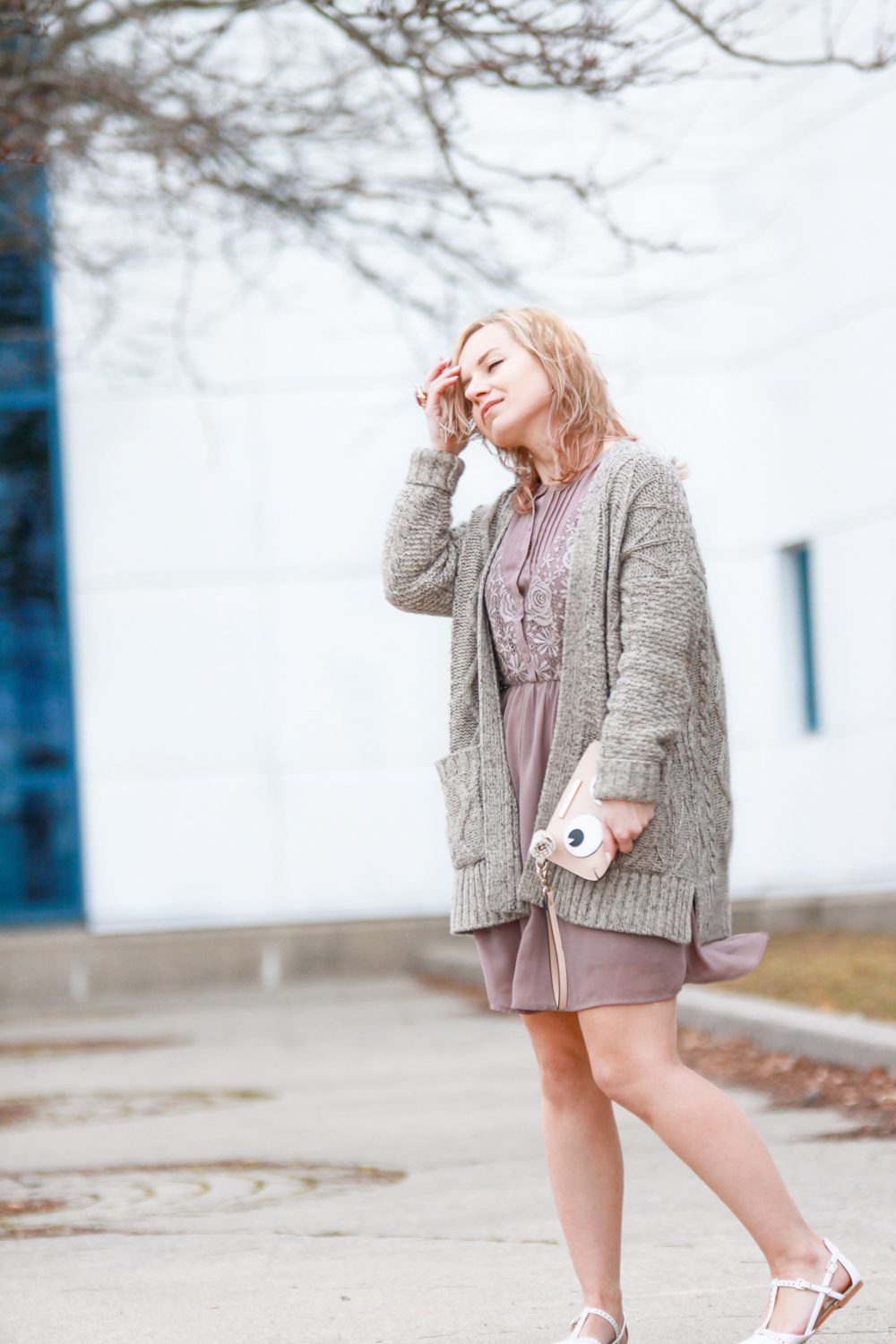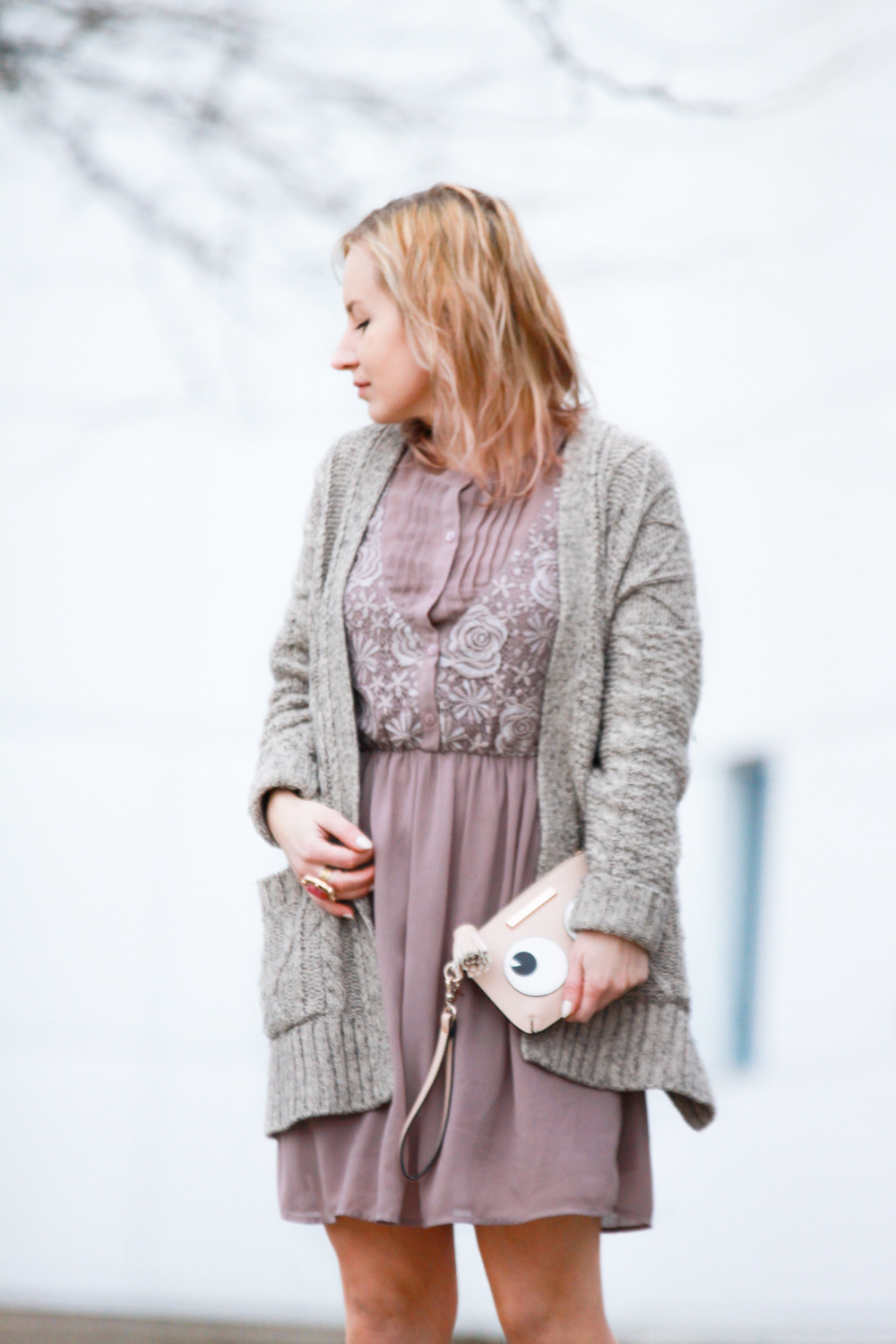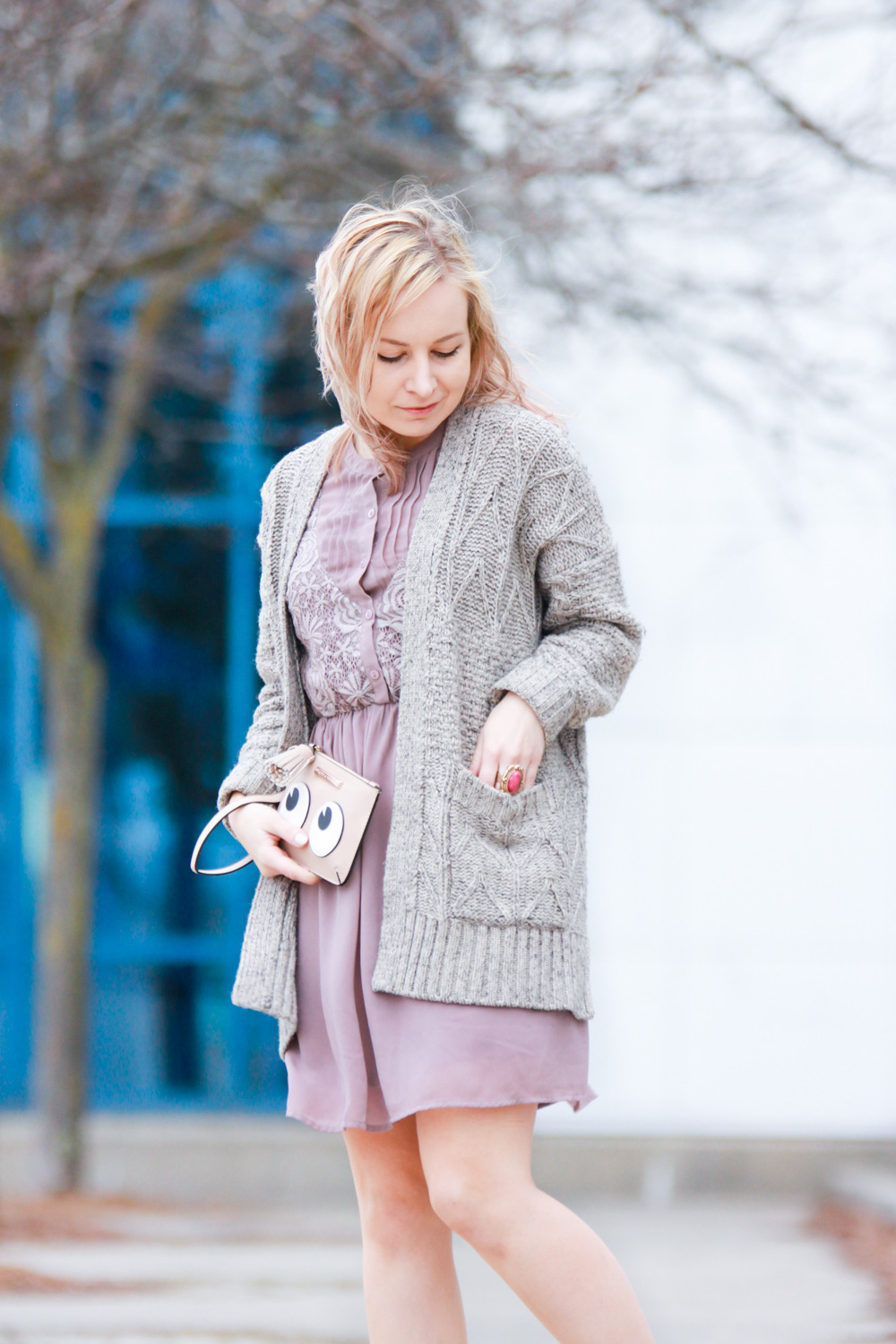 Dress, Doe & Rae. Cardigan, Madewell c/o Nordstrom. Shoes, Zara. Clutch c/o Poppy & Peonies. Ring, Samantha Wills.
Our weather has been so up and down lately. One minute we're in double-digit Springlike temperature, and the next day it's snowing. While it does make outfit planning a little challenging, one thing I can rely on is my Madewell cardigan keeping me warm. I picked this one up from the Nordstrom x Style Democracy sale a while back and it's quickly become my go-to staple. I've combined chunky cardigans with delicate fabrics before and am really enjoying the effect of it paired with a dainty dress. I'm always such a sucker for mixing different textures, especially ones that contrast each other.
Now technically I could have worn this look with OTK boots but was going for a Spring vibe hence the white flats. And speaking of Spring, now we must talk about this nude clutch. This googly-eyed cutie stole my heart the minute I laid eyes on it during the Poppy & Peonies SS17 preview. It's simple and so fun – and that tassle detail!! (Which is also removable in case you're not a fan).
That's one of the things I was impressed about when learning about the Poppy & Peonies line during the preview – all of the bags are so versatile! Not only do they offer many styling options (which interchangeable straps, fringes, and even the front flap for one of the bags!) but they are made to help you with life. Think having a cooler section at the bottom of your bag for your lunch – oh yes it's true! There were many other gorgeous bags in the line as well, with this clutch lineup being available in a lovely range of pastels. Having said that, this nude clutch really stood out though…maybe it's because it was looking at me the whole time ;o)
xo