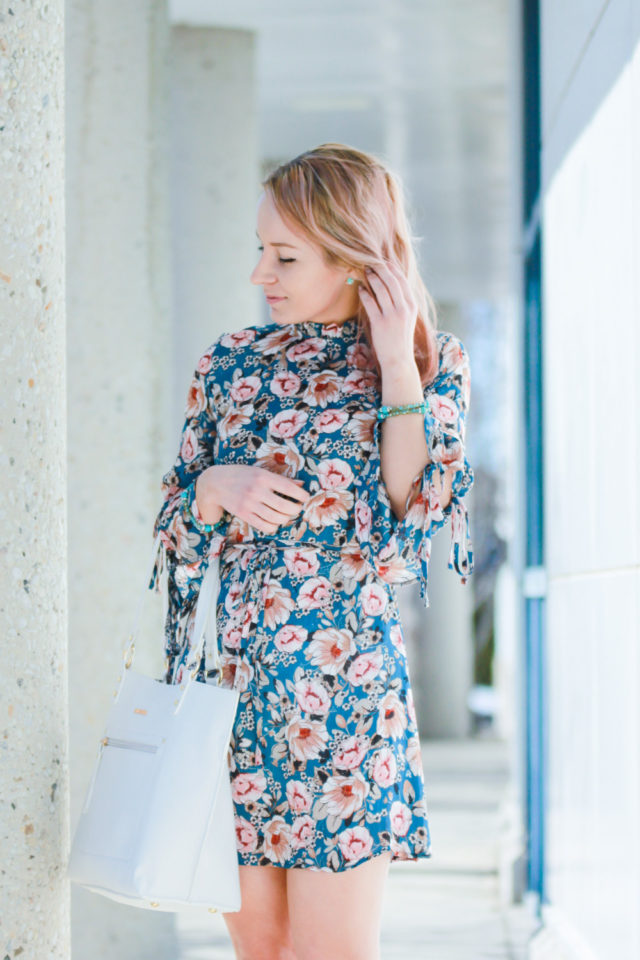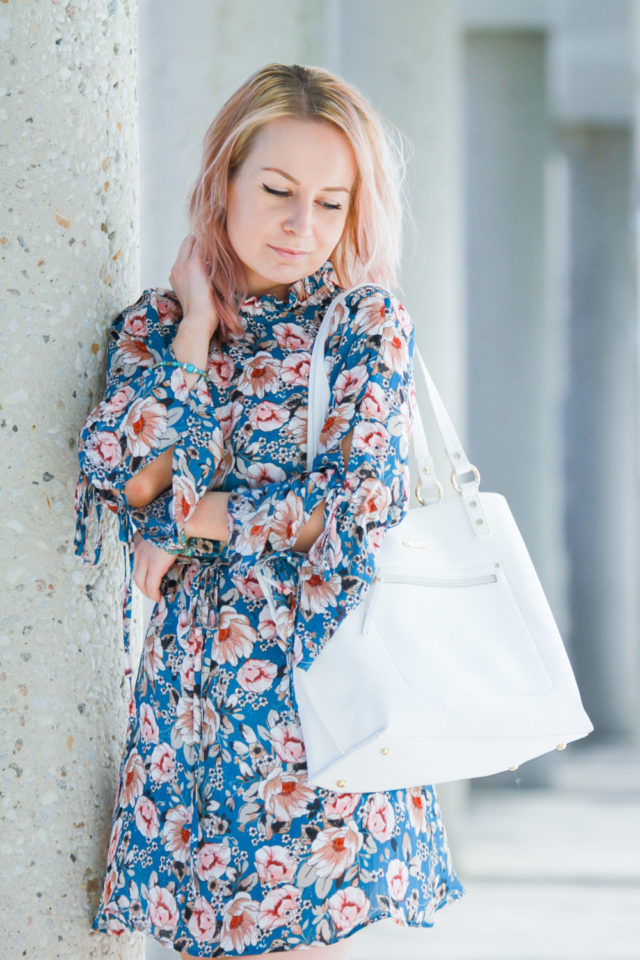 My apologies for being sporadic with posting lately, but I've been wrapped up in a special little project that I'm finally able to share with you. Over the years I've incorporated Pinkstix handbags into my looks and every day life and that's why I couldn't be happier to have teamed up with them to show you my favourite selections from their SS17 line. For those of you who may not be familiar with the brand, Pinkstix is a Canadian handbag and accessory designer that only uses vegan leathers.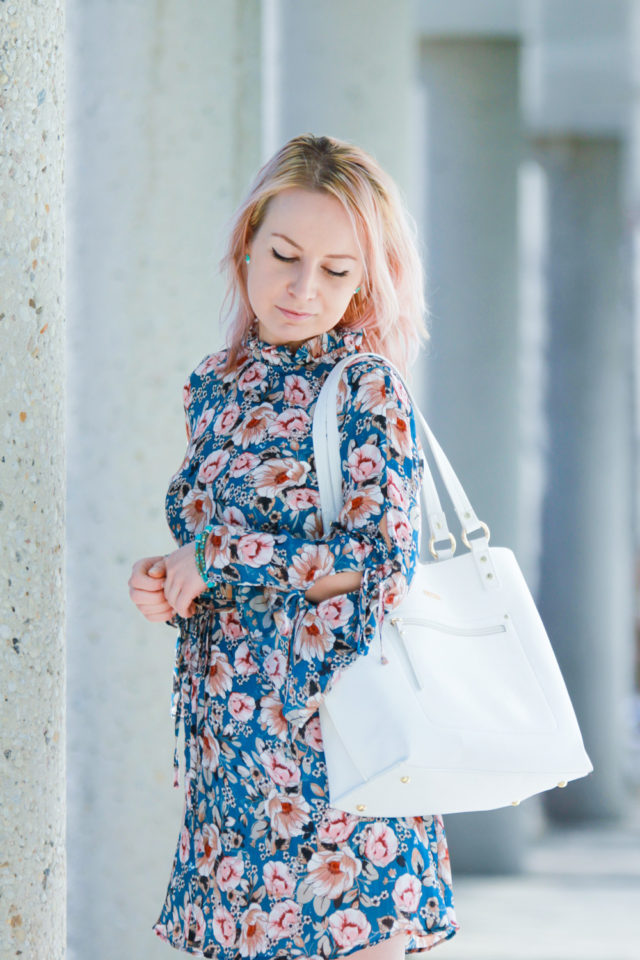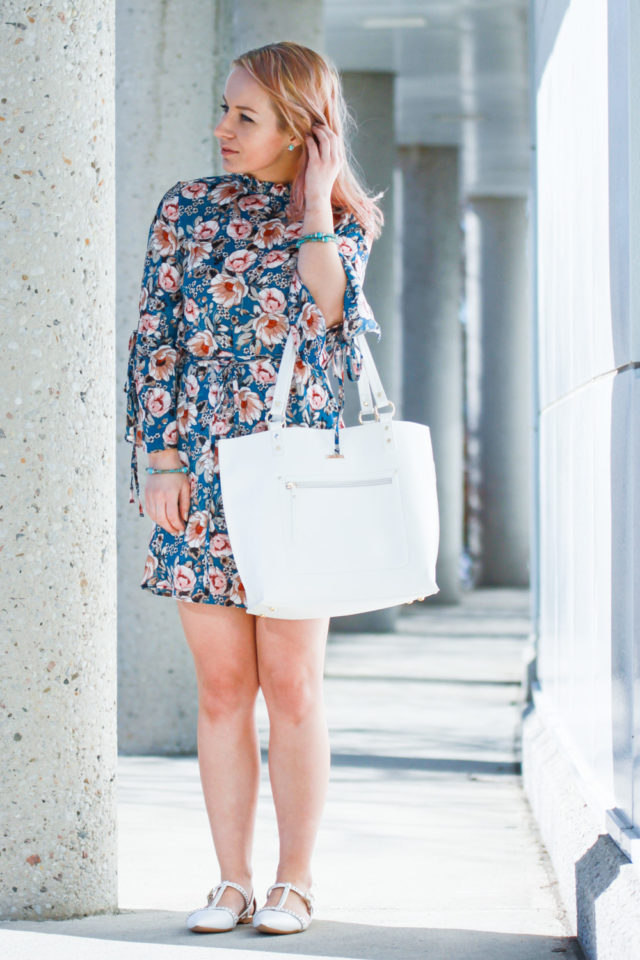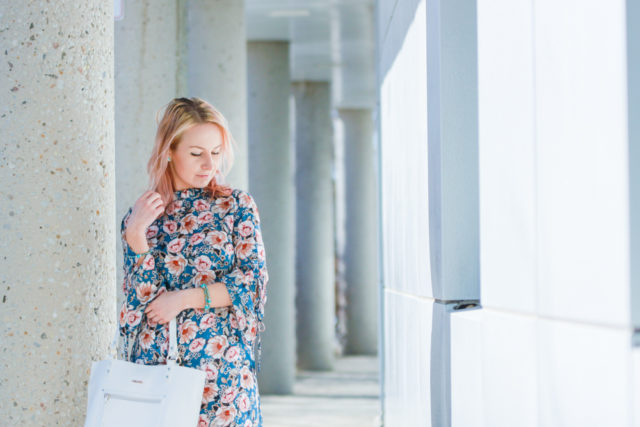 What I enjoy most about Pinkstix are their fun, feminine and colourful designs of not only bags, but jewelry as well. The first bag from my spring/summer lineup is a white pebble vegan leather tote which also comes with the cutest detachable floral zipper clutch (which I'll show you in a future post). Thinking of summer brings about thoughts of going to the beach and a tote bag makes the perfect companion. Typically I refrain from bringing pretty bags to the beach but all Pinkstix bags are made out of a very durable vegan leather that not only withstands our brutally cold winders, but also wipes clean with a cloth making for a very low maintenance carry-all. Whether you're heading to the beach or running errands and picking up flowers,  a roomy tote bag is an essential spring and summer accessory.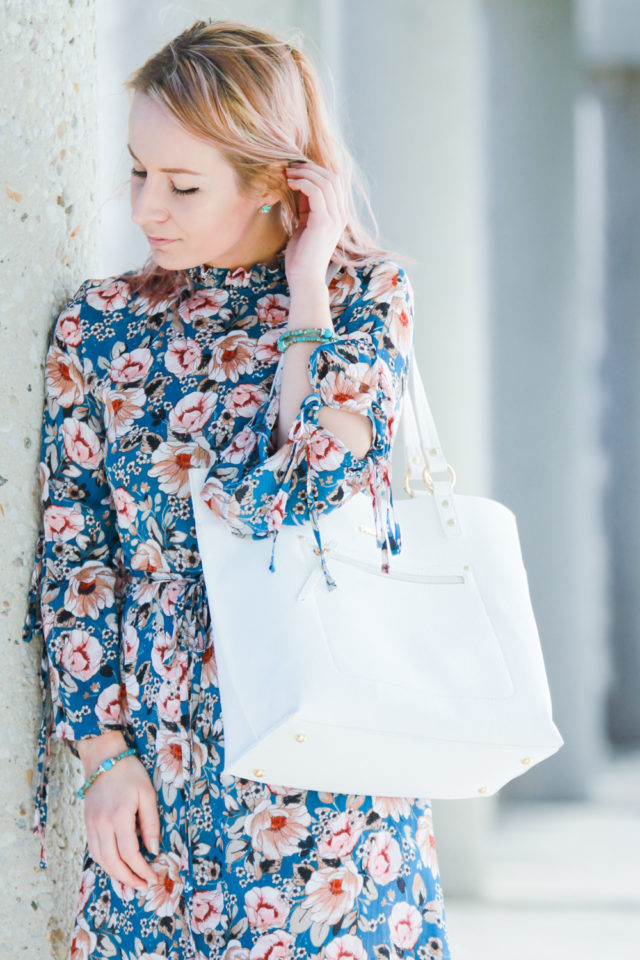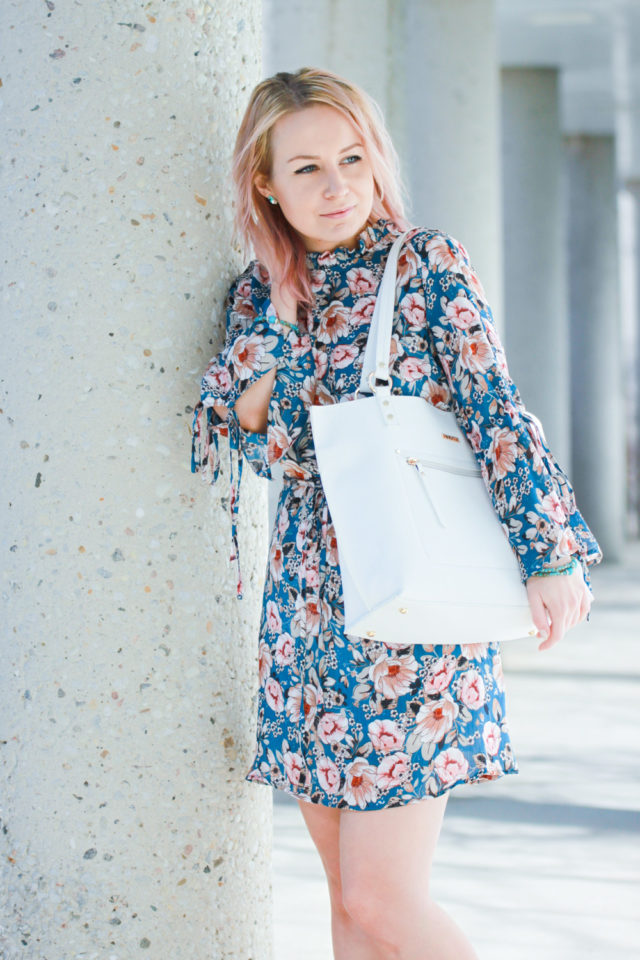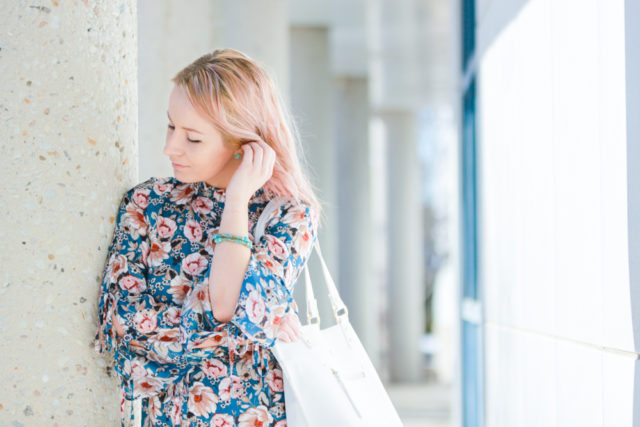 Dress, Topshop. Tote bag c/o Pinkstix. Shoes, Zara. Bracelets, earrings c/o Pinkstix. 
Speaking of picking up flowers, peony season is just around the corner yet captured beautifully in present tense with this gorgeous peony print making it a pretty compliment to the tote bag. The look is completed with delicate accents of turquoise in a three-standed bracelet and exquisitely detailed dove earrings also from the SS17 accessory line. Hope you enjoyed the first pick, I'll be sharing more with you through the rest of Spring.