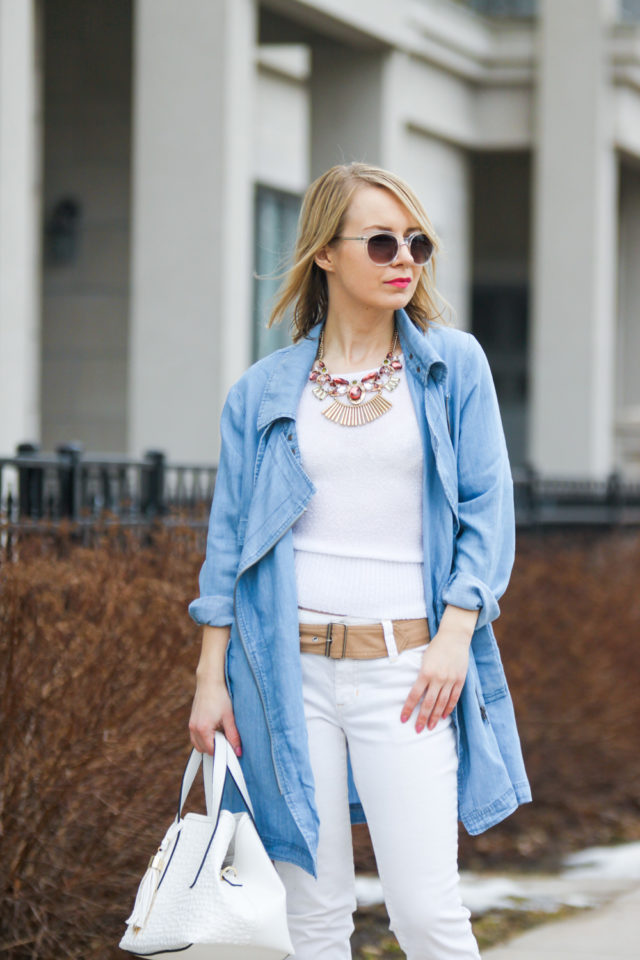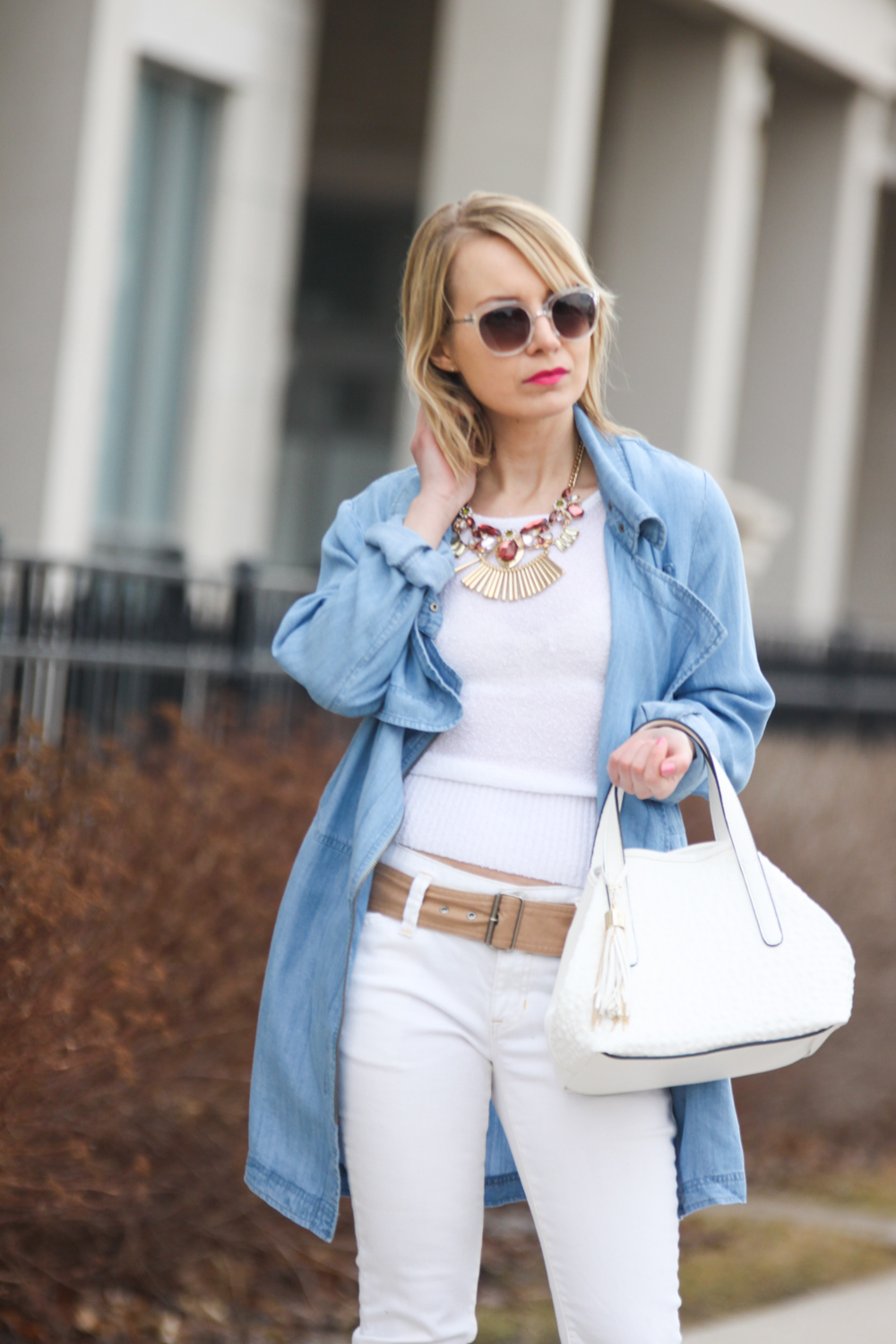 While patiently waiting for warm weather to settle in I am already looking forward to the continuation of some basic Spring trends. The cropped pant especially being a favourite for a short gal like me as these do not require any alternations for my 5'2 self. In my opinion, cropped pants and cute flats compliment one another. A fun and flirty vibe can be created by opting for lace up flats that do up right below the pant hemline.
Speaking of lace up shoes, I am also looking forward to seeing their progression throughout this spring/summer season. If the ribbon ties are any indication of what's to come then we are in for a good show.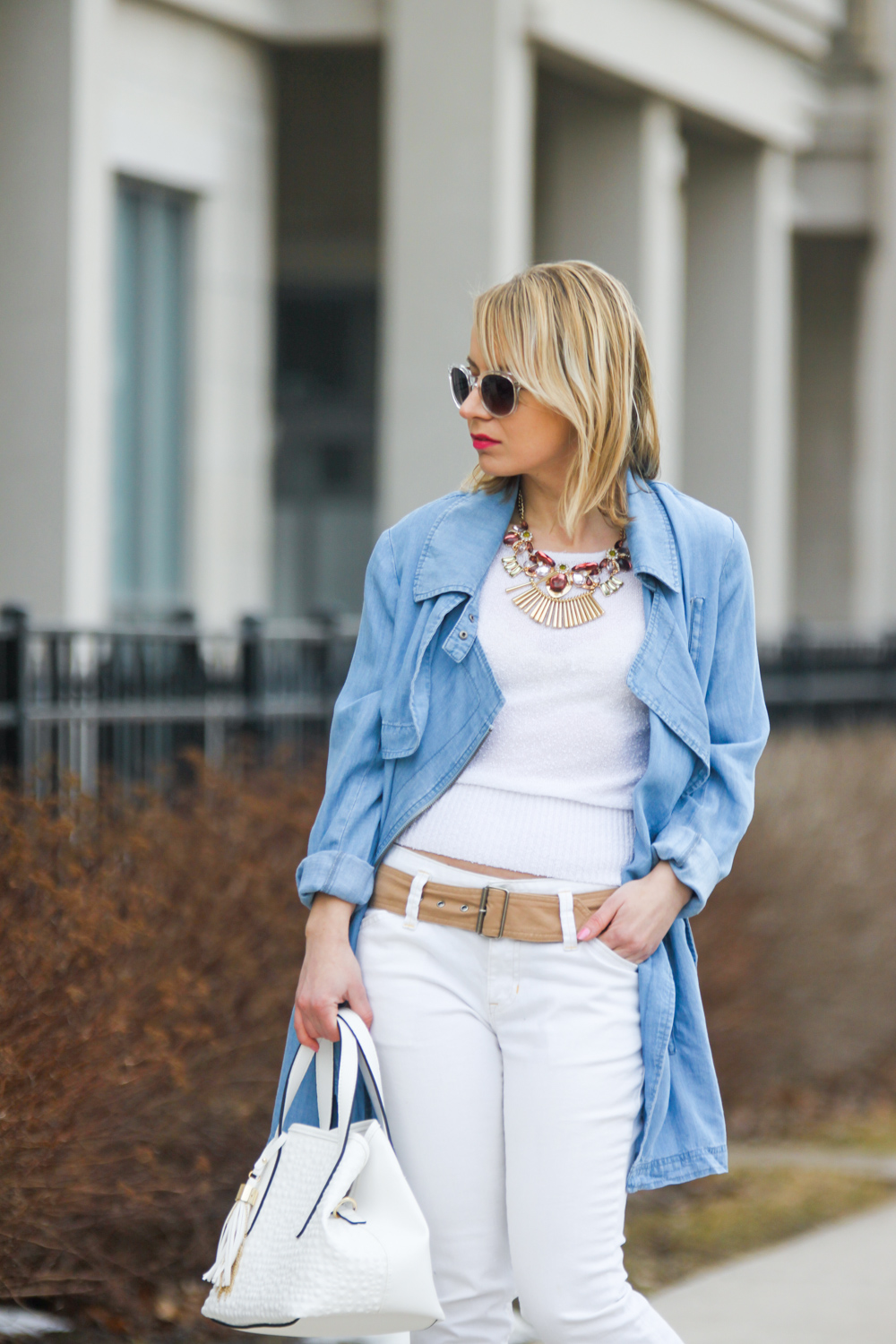 Chambray fabric is synonymous with Spring and I'm looking forward to wearing more of it this season. The obsession started with this Gentle Fawn waterfall jacket and these shorts. I'm looking forward to expanding my collection, focusing on statement type pieces that coordinate effortlessly. Case in point this outfit, main focus being the chambray waterfall jacket and lace up flats against a white cotton canvas.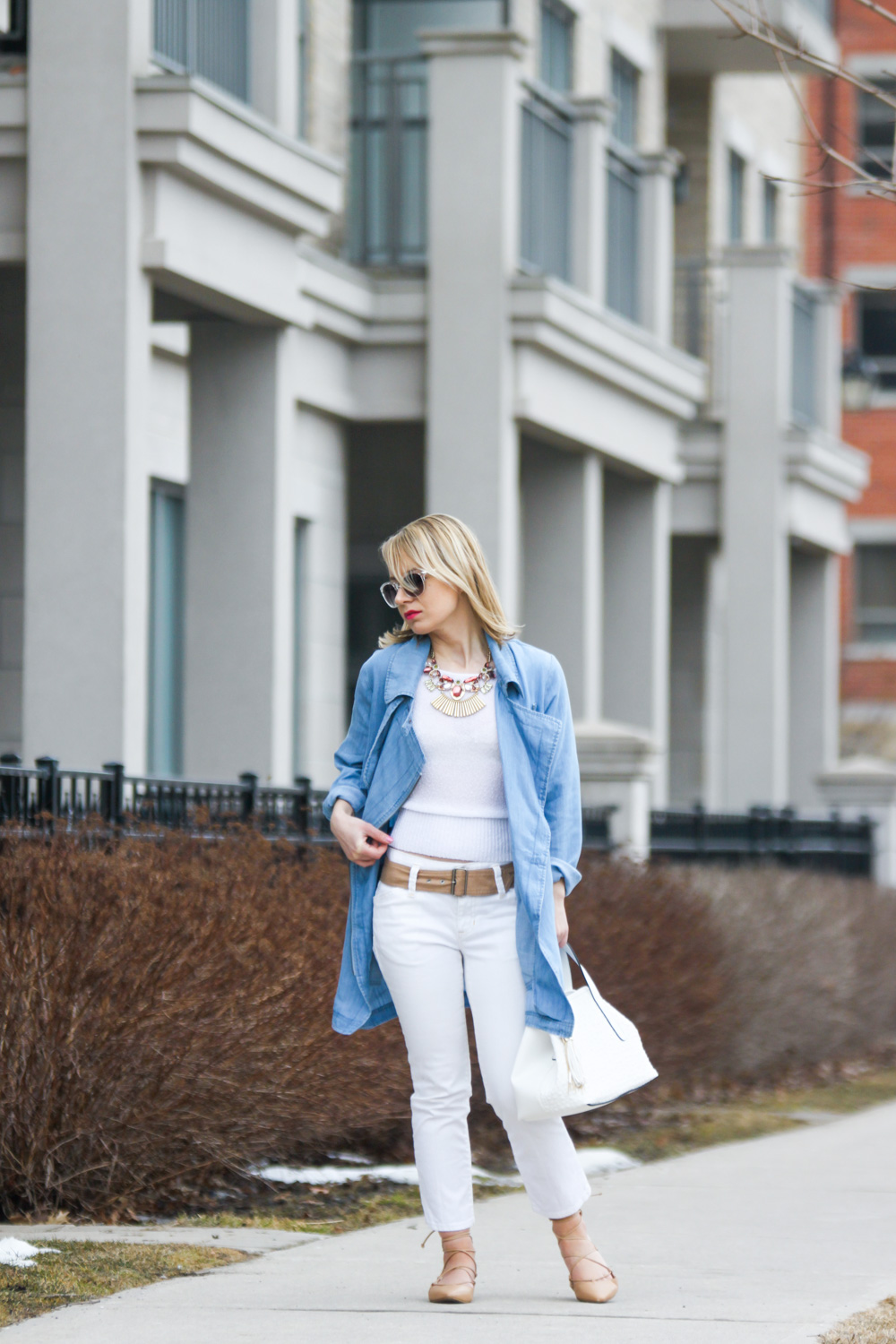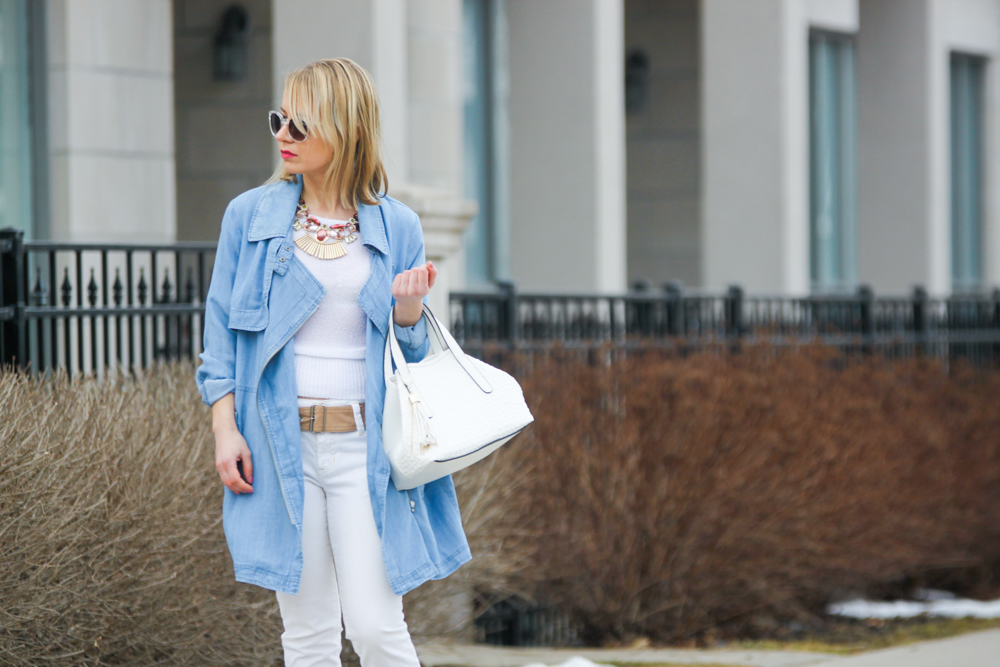 Jacket, Gentle Fawn. Knit, bebe. Jeans. Flats, Zara. Bag c/o Pinkstix. Necklace, Hudson's Bay. Sunnies, Lulus. 
Finally, to complete this simple Spring look I added a pebble tote with a fun tassel. Tassels were big on the SS17 runways, not only adorning handbags but also making their way into accessories; think earrings and pendants for Spring trends. In addition to having made an impact on the runways they made one on me as well. I'm a sucker for a cute tassel and they are ever so abundant in my closet; most of the bags in my Spring lineup have a tassel. So how do you feel about it? Also do let me know your thoughts on your favourite Spring trends.
xo