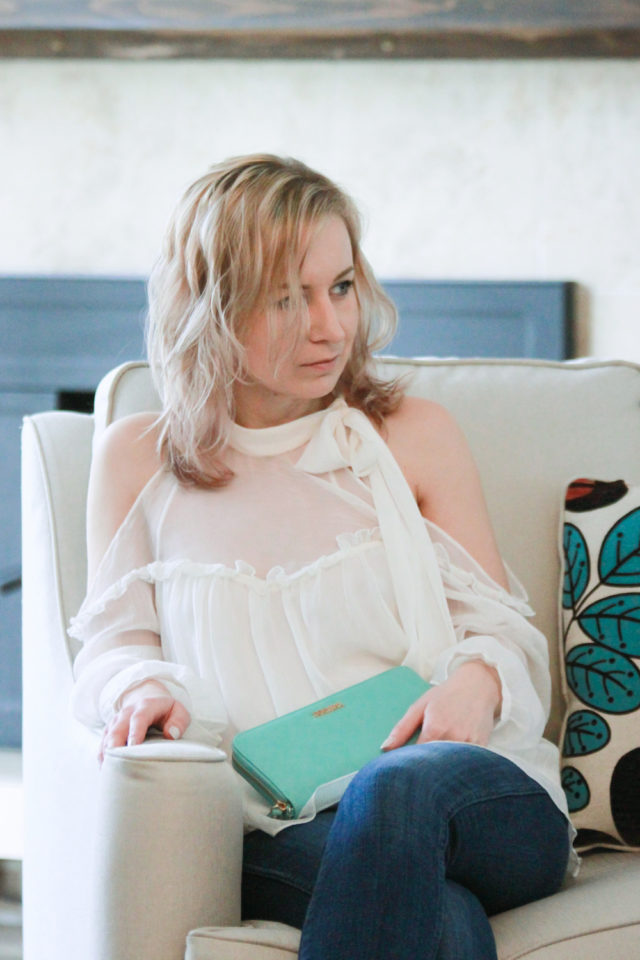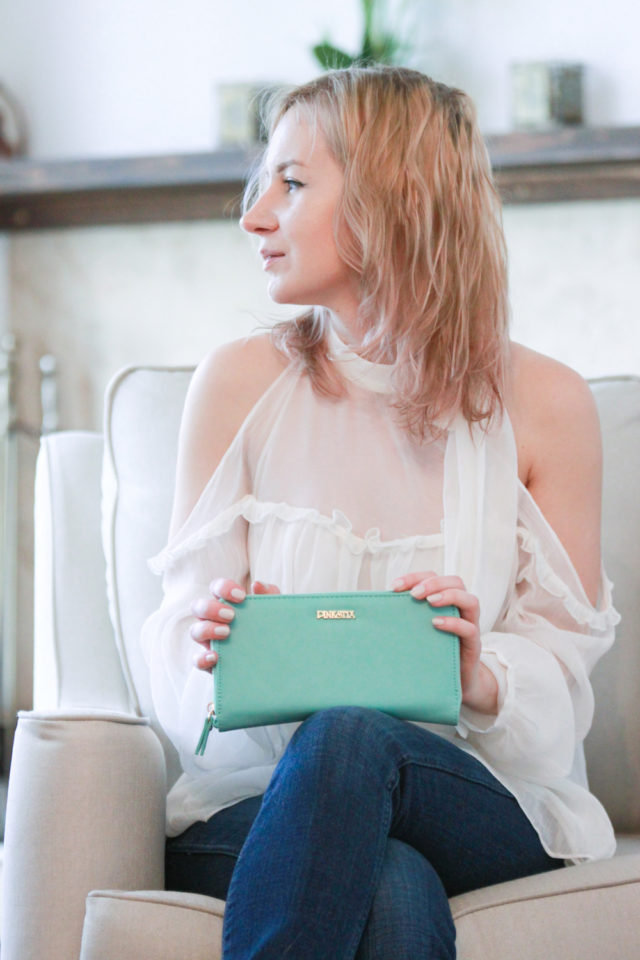 Between running around for lattes, appointments, and errands (to name a few) a girl can get pretty distracted. Not to mention all the outfit changes which ultimately lead to changing purses accordingly. To avoid a last minute hustle before running out the door one needs a reliable, yet stylish solution to carry all of their essentials in. Any one that is also cute enough to double as a clutch scores double points. Enter the Pinkstix clutch wallet.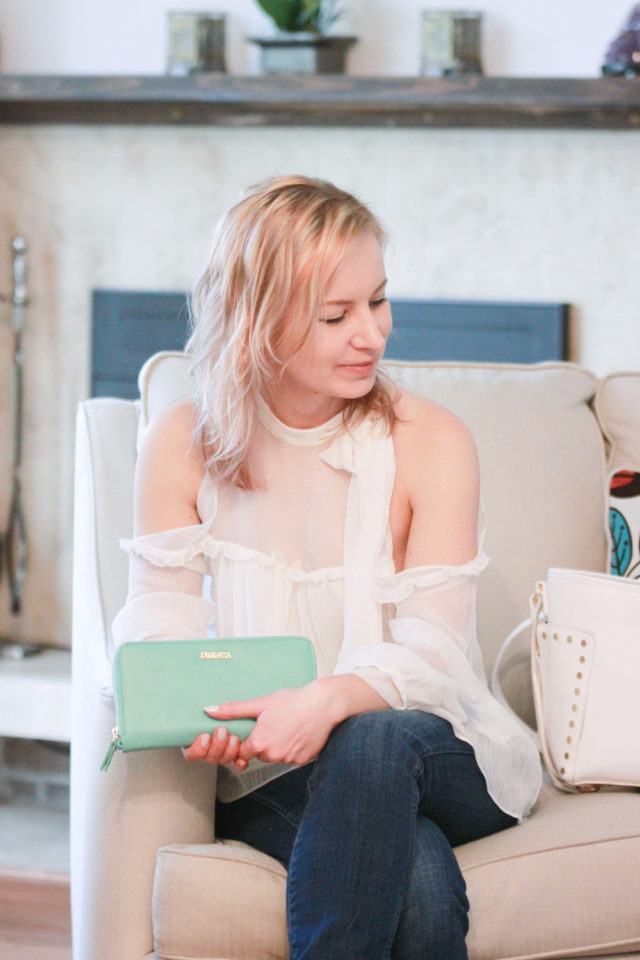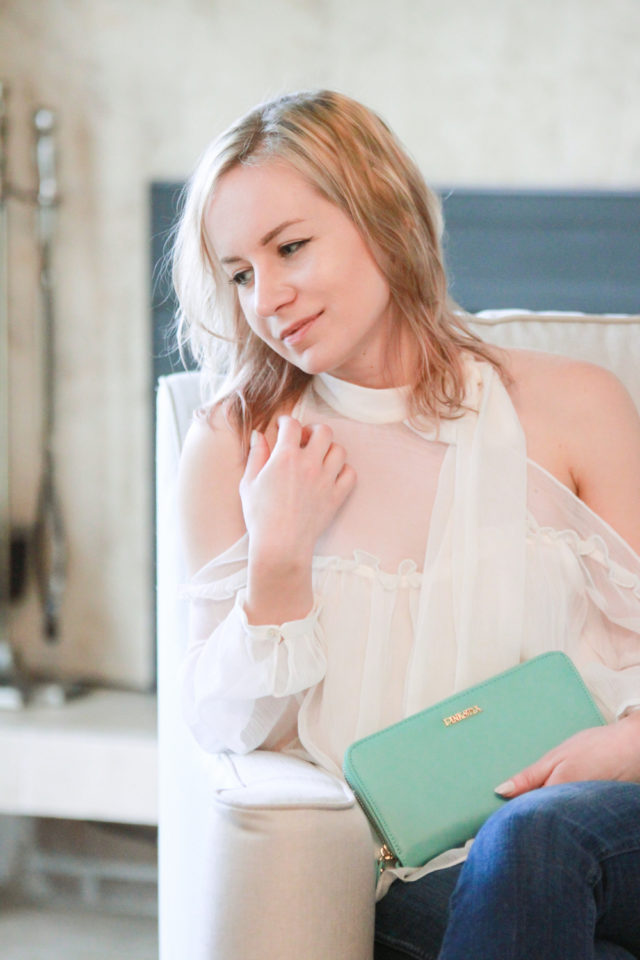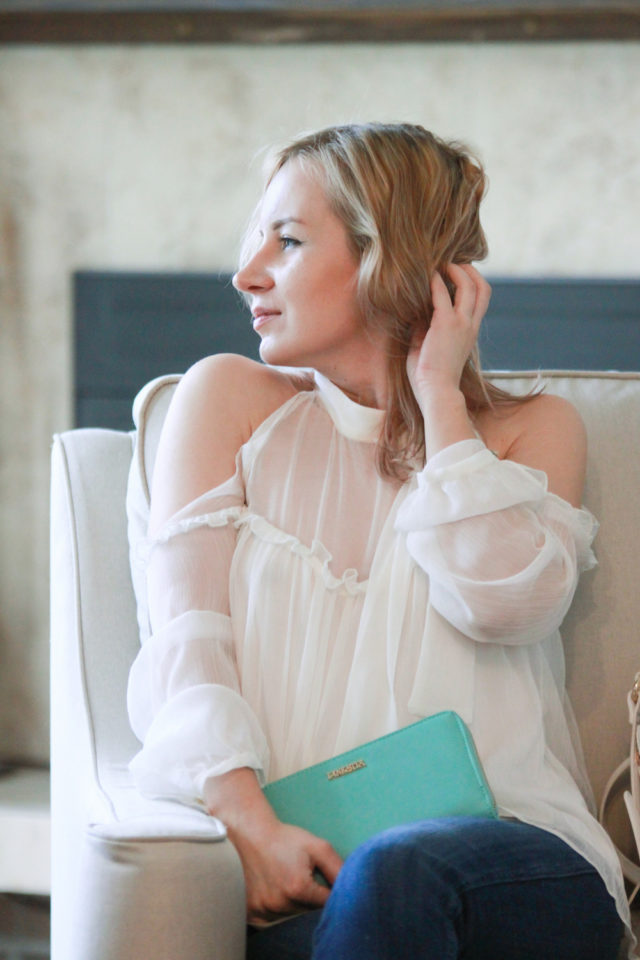 With its minimalistic chic design, this fun turquoise clutch wallet is large enough to carry your essentials with class. The subtly bold pastel reminds me of aqua blue waters and beautiful skies, representing summer at its finest. Speaking of summer, no one wants to be a bag lady in the heat. This vegan glaze leather clutch comes with a detachable strap leaving you hands free for picking up pretty lattes and gorgeous blooms. The clutch wallet easily holds a smartphone, all plastics…and you might even be able to squeeze a mini lipstick in there. There is also a zipper change pocket on the back of the clutch.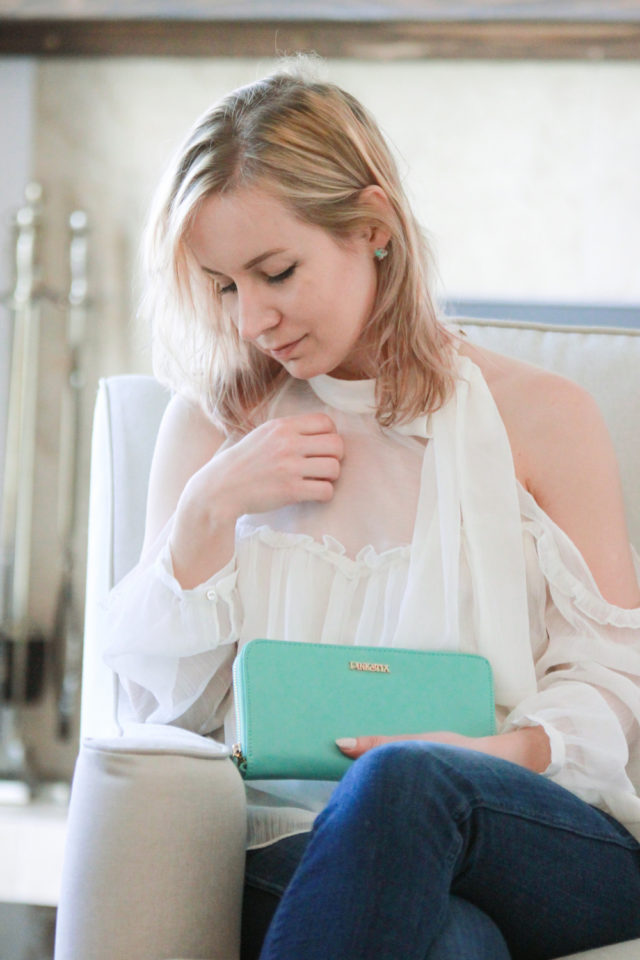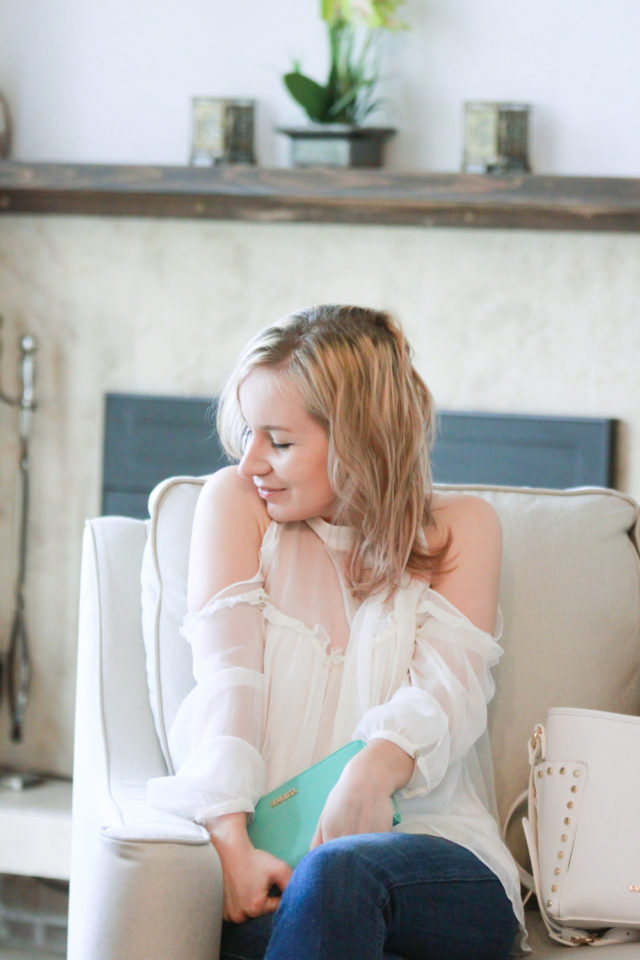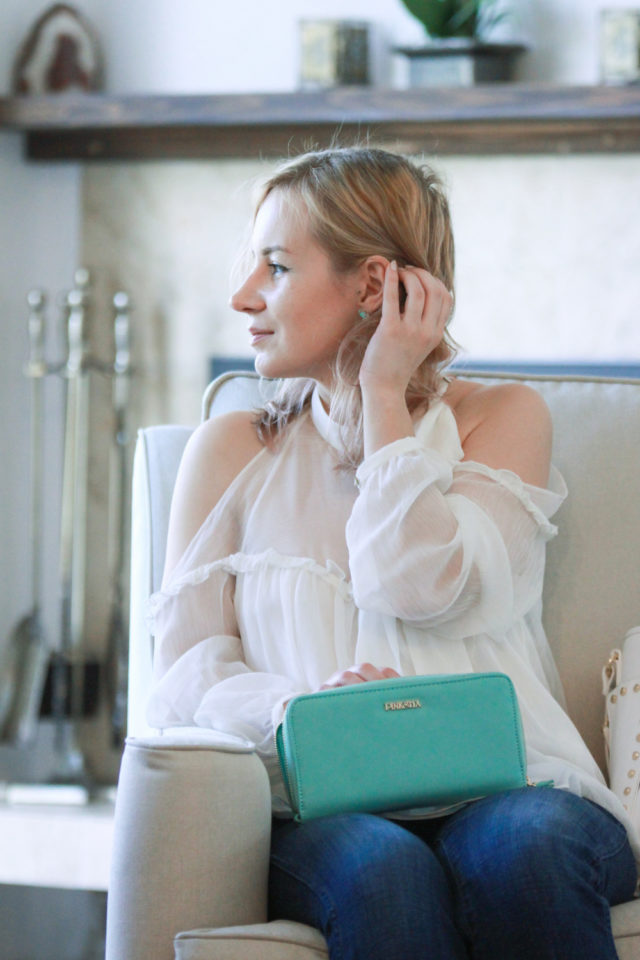 Top, Zara. Jeans, Seven for All Mankind. Wallet, purse and earrings c/o Pinkstix. 
While this clutch wallet comes in an assortment of vivd and bold colours, I opted for the turquoise. Turquoise is always a favourite of mine in the summertime. A clutch wallet is also a great way to add a bold pop of colour to an otherwise monotonous outfit, or liven up an all black handbag assortment. Whether it be a stroll in the park or afternoon tea, a clutch wallet makes for the perfect accessory when you just don't feel like lugging a purse around.
This post was written in collaboration with Pinkstix.