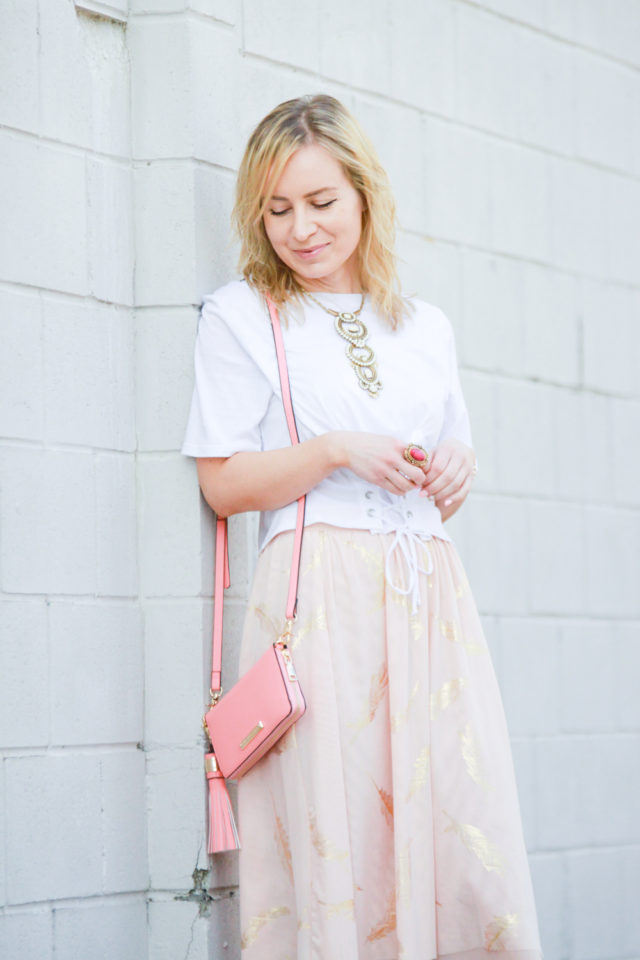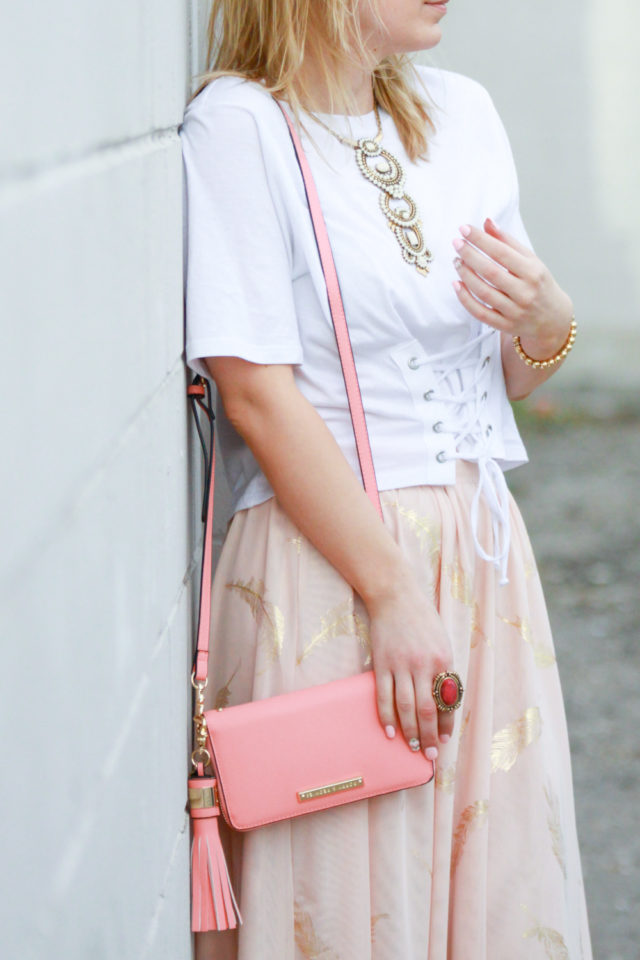 Every now and then a season really resonates with me. And SS17 is by far surpassing my expectations. Dainty accents like ruffles and lace I'm all for, and as much as I like blush pink it's not my be all and end all of the season. Now corsets and the corset top, they may be the ones to slay me. I love lace up
anything, so the transtion to corsets is welcomed by me. As romantic as a corset top can be, they also have an edgy side to them and I think that's why they resonate so well with me. I can be such a chameleon when it comes to dressing so I appreciate that I can pull off a dainty romantic look like this, and then wear this same corset top with a pair of ripped jeans the next day for a completely different look.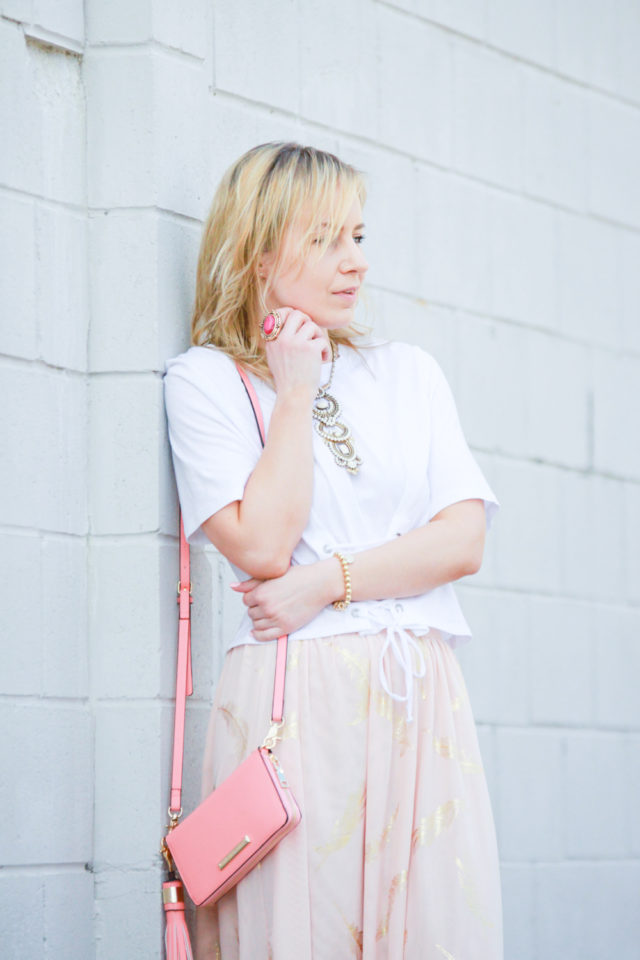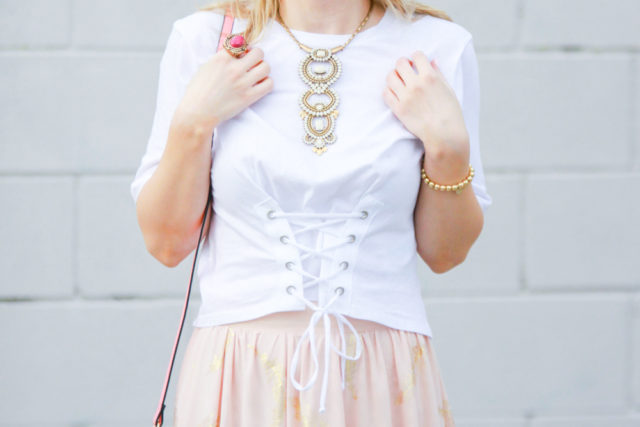 To be honest, when I bought the corset top I only had jeans in mind and it wasn't until I randomly saw this skirt afterwards that I thought it would pair well with the corset top. This skirt is part of a Beauty and the Beast collection and what really won me over was the gold feathers throughout. I love feathers, and anytime someone can capture them as beautifully as this on a garment, I'm in.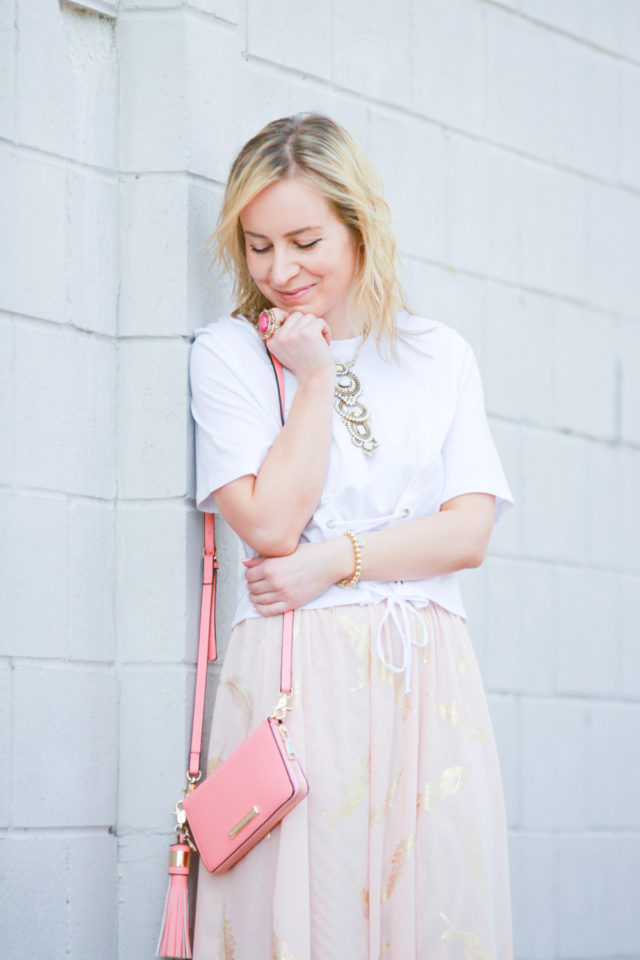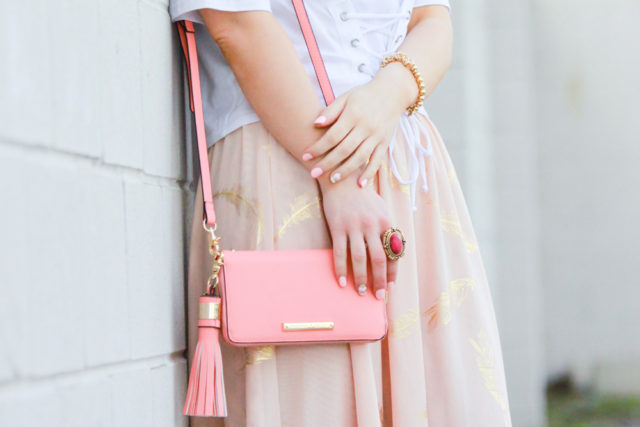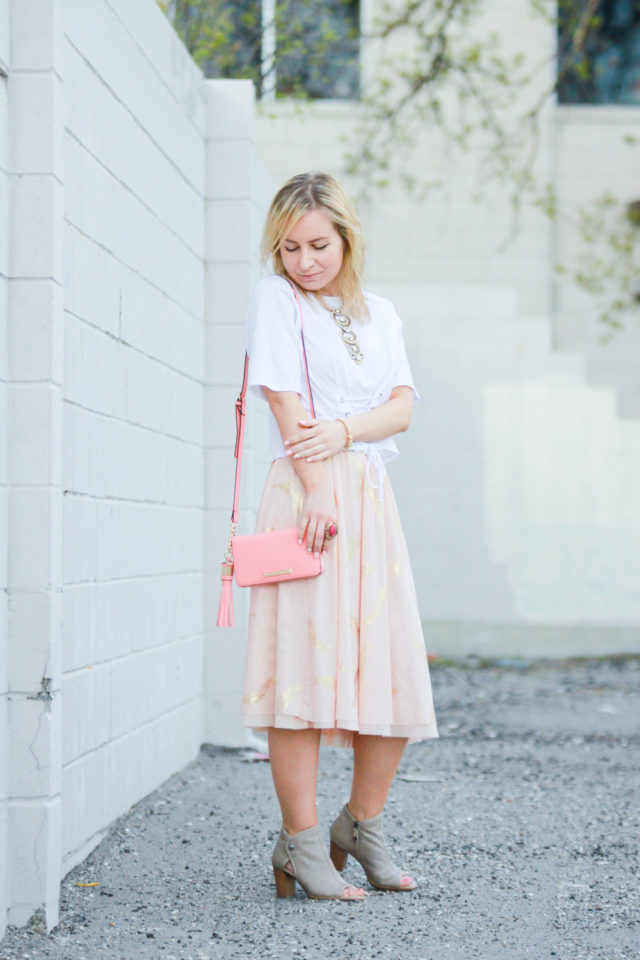 Now I realize that I probably should have worn my blush pink strappy sandals with this outfit, but the truth is, I've been loving these Geox peep toe ankle boots so much since I got them that I just had to wear them instead. Sorry…not sorry!? But then again, the Spring/Summer season has just started so I'm sure I'll have the opportunity to wear this blush pink midi skirt with all sorts of other fun shoes.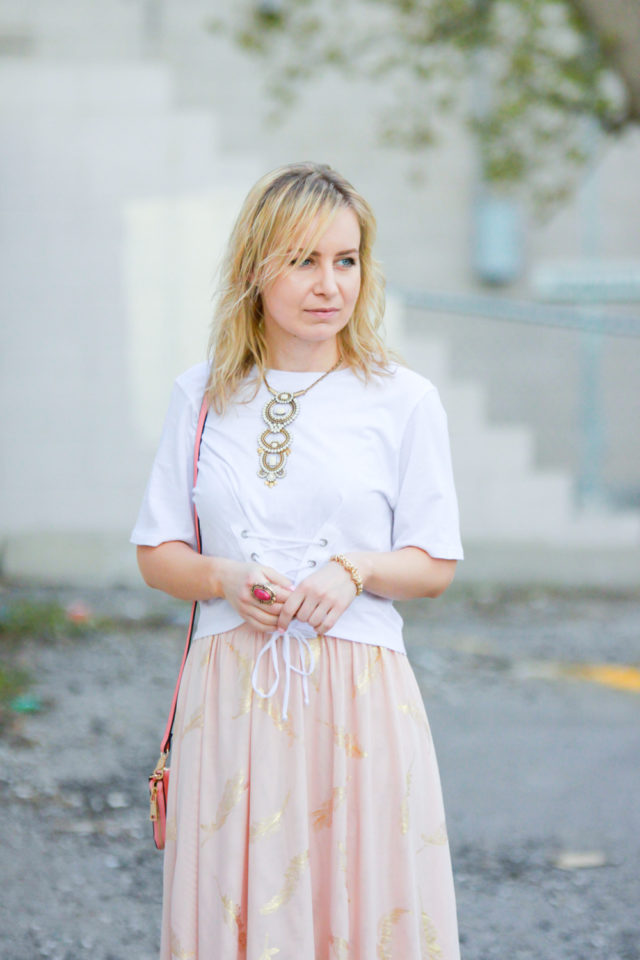 Top, Zara. Skirt, La Petite Garçonne. Shoes c/o Geox. Purse, Poppy & Peonies. Bracelet c/o Pinkstix. Ring, Samantha Wills.
The gold feathers on the midi skirt inspired the gold-toned bohemian jewelry. And of course I had to add this cute coral clutch-wallet-turned-crossbody-bag with all it's gorgeous gold detailing…and that tassel! (Insert heart-eyed emoticon here). We were going out to grab food when we shot these photos, although I feel like we should have been stepping out for tea and scones instead. With the beautiful vintage china of course.
xo