The month of May has been good in terms of newly discovered beauty products and other pretty little things. I wanted to share with you a few of my favourites from this month.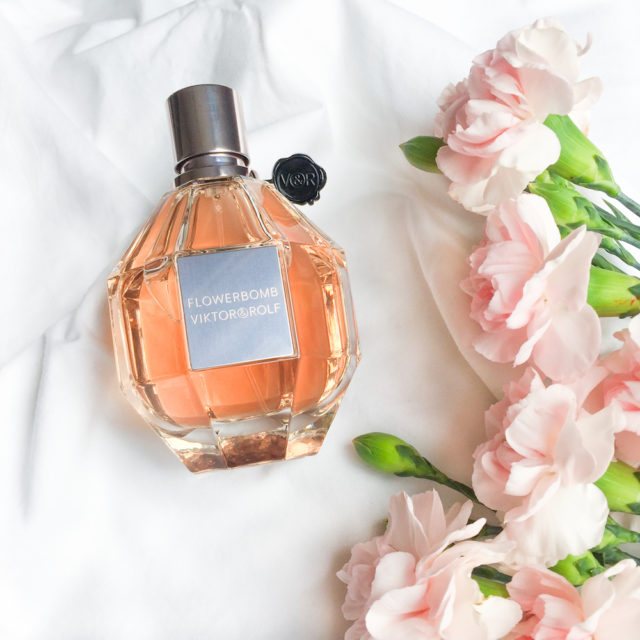 Flowerbomb. What can I say…I mean the name pretty much speaks for itself. Flowerbomb has been on my wishlist for quite some time now and I finally decided to pick one up for myself. I adore so many different perfumes, but this by far has to be my favourite. In my opinion, it's one of the most beautiful scents out there. You should try it out if you haven't experienced it yet. Mind blowing.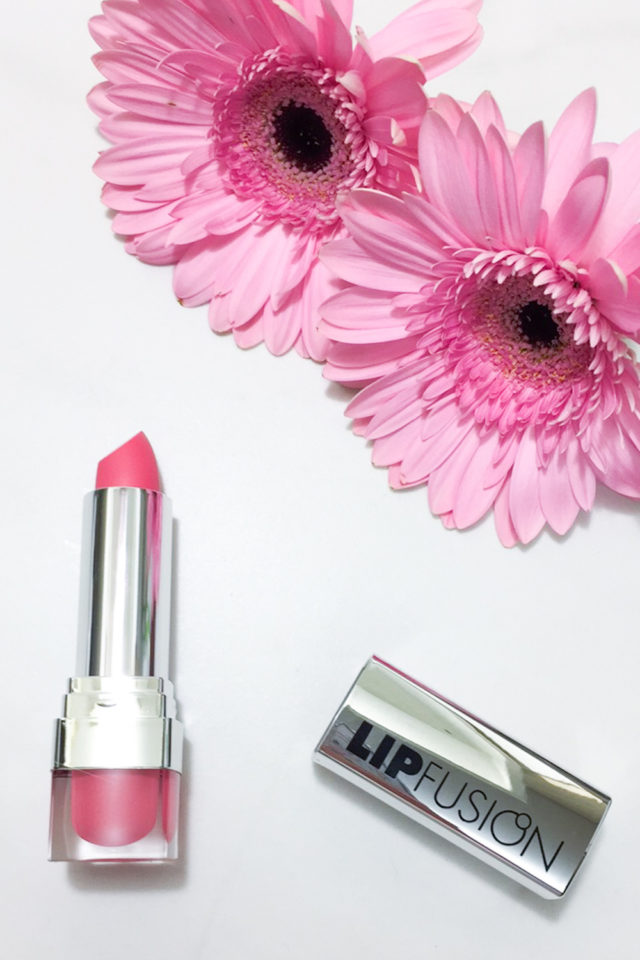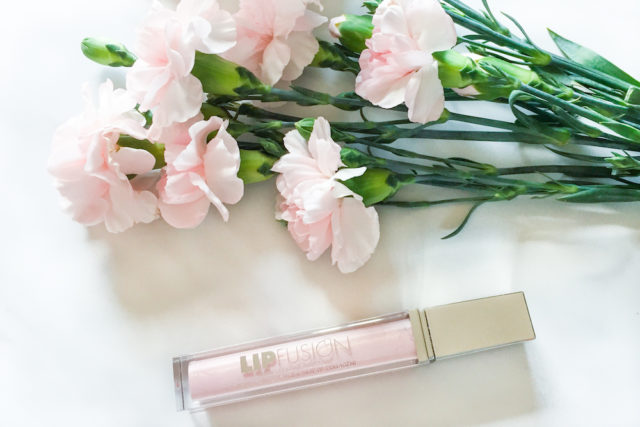 I love my pink lipsticks and Lip Fusion was kind enough to send me two of their pink colours to try out. I really enjoy both colours, and tend to go with Flirt (the baby pink) in the mornings and I usually wear the Babydoll (the more brighter bubblegum pink) in the afternoons or evenings. Like with other lip plumping products, I did experience that tingling sensation, and I'd say that I saw a subtle swell to the lip. That being said, they hydrate your lips and make them look great.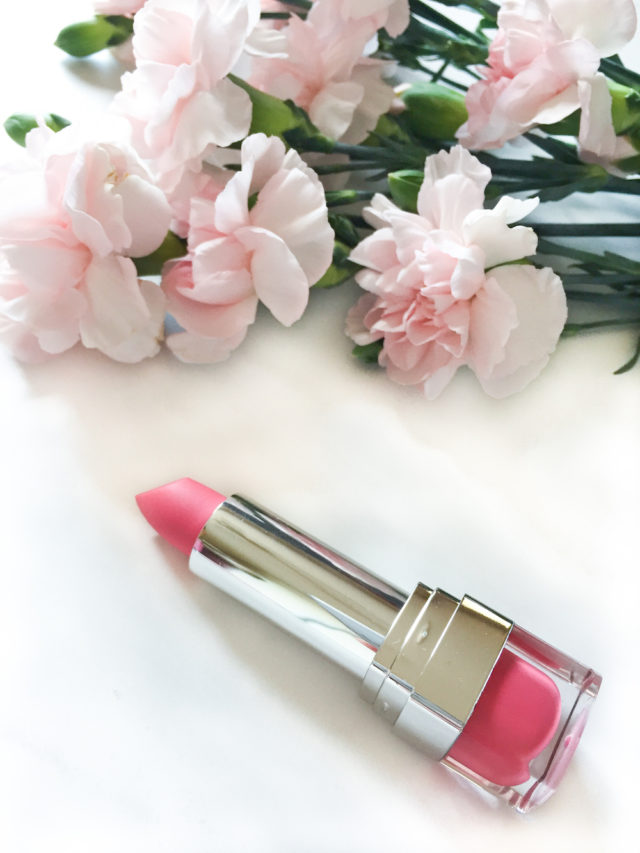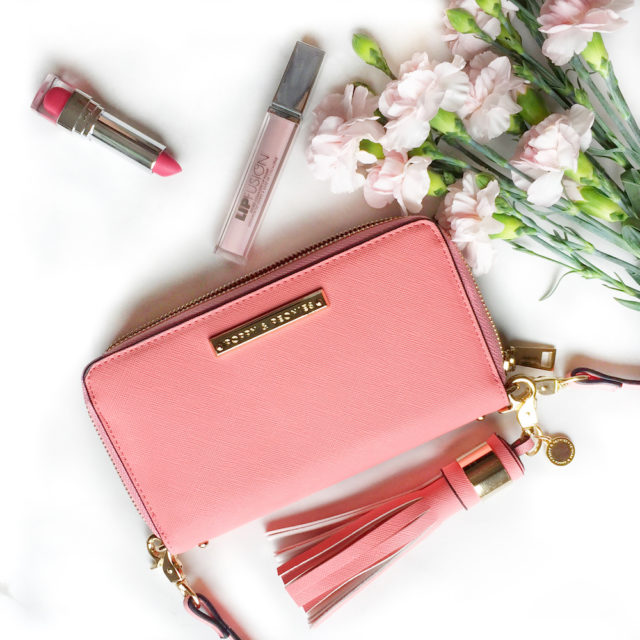 They're the two colours I've been bringing around with me, which leads me to my new favourite. I first laid my eyes on this convertible clutch/wallet/wristlet while at the Poppy & Peonies preview a little while back and I just knew I had to have it. I loved the bold yet light coral colour and the gold accents really stood out. I'm such a sucker for fringe so that was just like icing on the cake. Then I learned that this clutch wallet also comes with a crossbody strap that allows it to be worn as a purse! I love the idea of wearing my little clutch wallet like a purse for those days when I literally just need my plastic, lip gloss and iphone, and of having the option to sling it over my shoulder instead of having to carry it in my hands all the time. Having waited patiently since the preview I bought one as soon as they were released.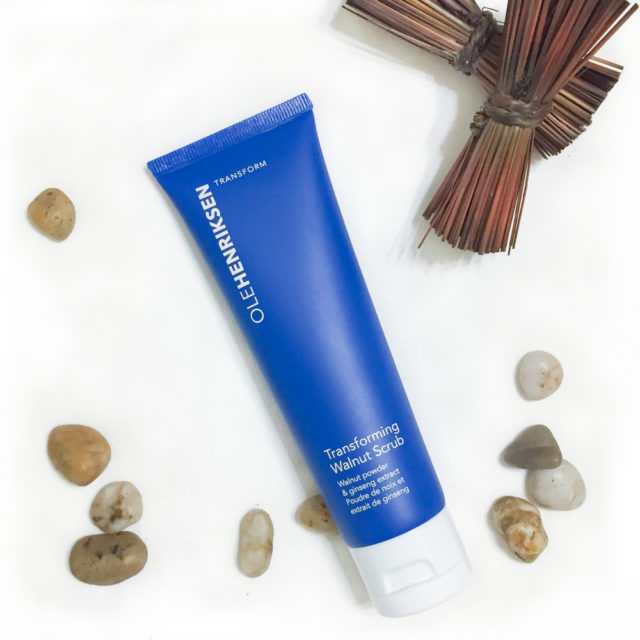 This amazing walnut scrub was a complete surprise that was waiting for me at the door when I got home. Ole Henriksen sent me their Transforming Walnut scrub which is made up of walnut powder, ginseng and chamomile extract to try out. It also arrived just in time for #NationalWalnutDay which I thought was really cute. The scrub itself just looks so good and healthy for your skin. The beads are the natural grainy ones so I love it for that, and it did an amazing job exfoliating my face. Afterward my skin felt cleaner, I could feel a fresh layer of skin that felt smooth and rejuvenated. If you're in need of a scrub, seriously try this one out, you won't be disappointed.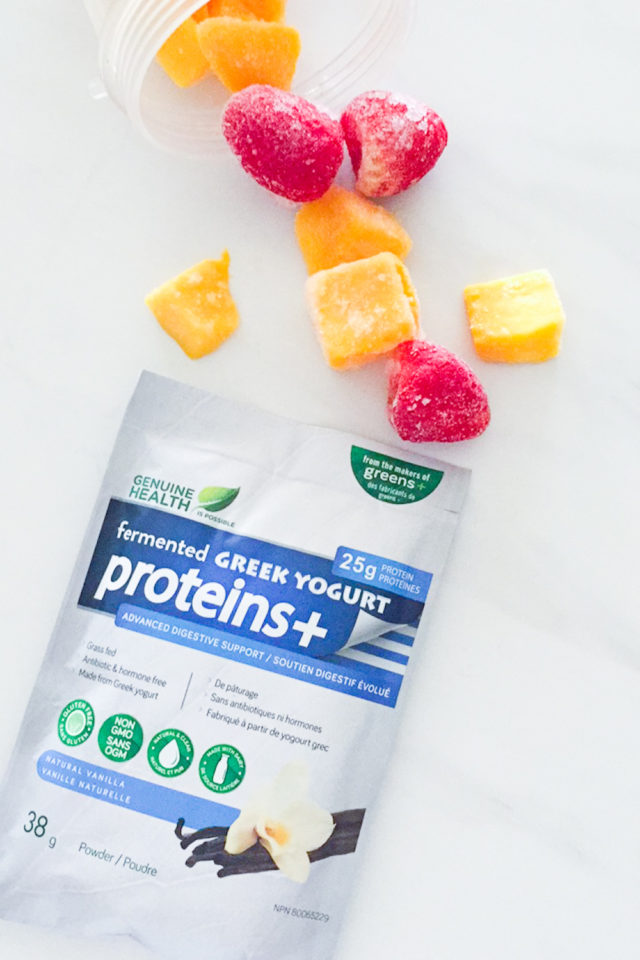 I don't know about you, but when I'm stressed out my stomach is the first to feel it. For the first few weeks of May my stomach was completely off, to the point where solid food wasn't even appetizing anymore. I was offered some Genuine Health probiotics to try and it couldn't have come at a better time. Throughout the years I've heard from various health professionals how beneficial taking probiotics is for us, especially women. We all have our own internal microbiome (a highly-diverse ecosystem that lives in our gut and on our skin) that serves a crucial role for our bodies. If this balance is altered for whatever reason, serious health problems can arise. So I figured the goodness of probiotics should help my stomach level out. Aside from taking the probiotic supplements I was also trying out the protein + advanced digestive support shakes by adding them to my usual smoothies.
I tried the vanilla and coconut shakes, and while both were yummy, my favourite was the coconut. I really enjoyed the subltle flavouring that this added to my tropical smoothie mix, along with the protein of course and other nutrients. Of note, I'm a pretty petite thing, and found that when I used the full packet it was too filling for me, so on recommendation I tried using half the pack per smoothie and it worked out great! I'd have that for breakfast and it would hold me down until lunch time.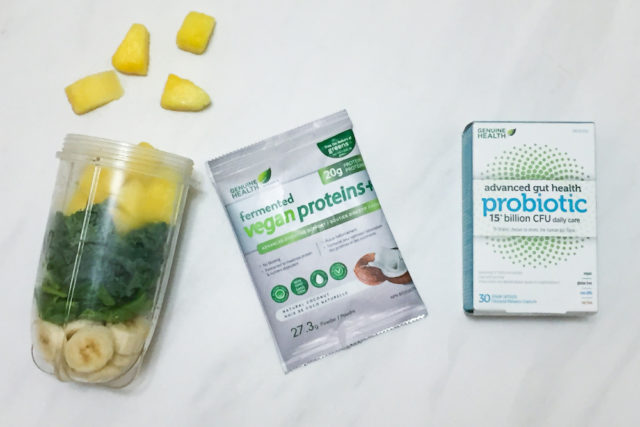 Within 2 days of taking the probiotics I noticed an improvement with my stomach. It had pretty much returned back to normal. I've been taking the supplements for about 3 weeks now (and aside from my stomach being ok) I've noticed that I have more energy in the mornings and waking up is slightly less painful. So this is a nice benefit that I'm seeing as well. A special thank you to Genuine Health for sending these over at a much needed time.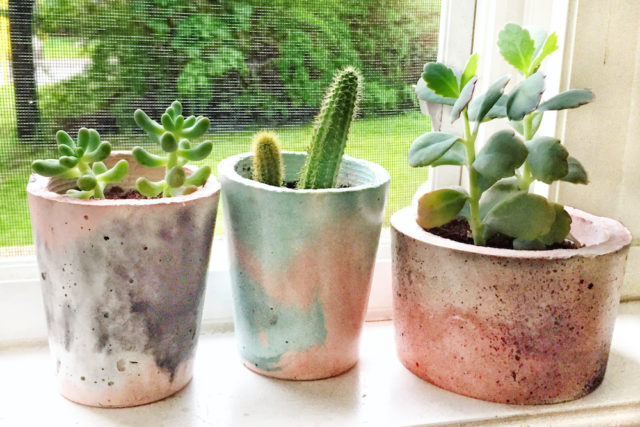 And last but certainly not least, these are the newest plant additions to our home. I've already killed about 3 succulents and multiple other random plants but really wanted to give the succulents and cacti another go. I mean there must be a way to keep these things alive because I see other people do it on Instagram. My friend Lisa who is a local artist makes these adorable cement marble planters (amongst other cute things) that she can put cacti in for you. So I picked up these three from her and they were cuter than I even expected! I'm going to try really hard to keep these ones alive, let's hope the beautiful marble pots work some kinda stay alive magic on these cacti babies.
And that's everything that I rounded up for this month. Let me know your thoughts, and of course do share your favourites.
xo