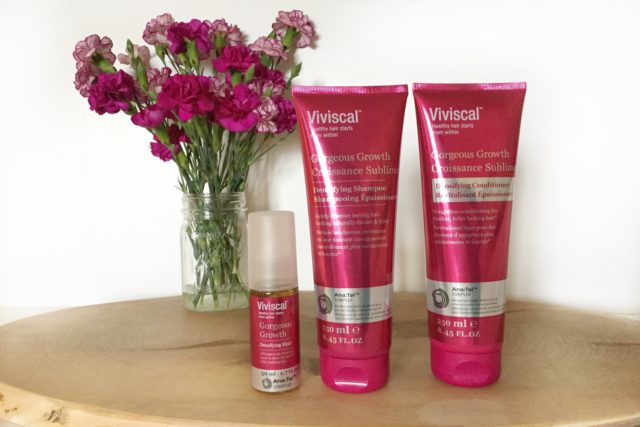 A few weeks ago I had the pleasure of attending the launch for Viviscal Gorgeous Growth Densifying Range and left with some samples of the new product. I was really excited to try the line as they sold me with their presentation. I'll tell you why – for once, someone was speaking hair talk that made sense.
But let me backtrack a little first…in high school I had an English teacher who was pretty sarcastic, and I guess he must have gotten annoyed at some of the girls in the class messing around with their hair. He went off on a tangent about how hair and nails are just dead cells and he doesn't get why we (females) spend so much time and money on dead skin cells. He even went on further to say that none of that stuff does anything anyways, because once it comes out of your scalp or nail beds, it's already dead. Now, the latter part I'm not sure if I agree with completely (as styling products for instance, can help hair to look better) but as harsh as his delivery was, the first part he said actually made a little bit of sense. Over the years and the more I learned about the human body and how it actually functions, he was kinda right. While you can use products to make your hair look nicer and all that, if you truly want healthy hair it needs to come from the inside out. I have always remembered this, and for the first time ever someone else was speaking my language – Viviscal!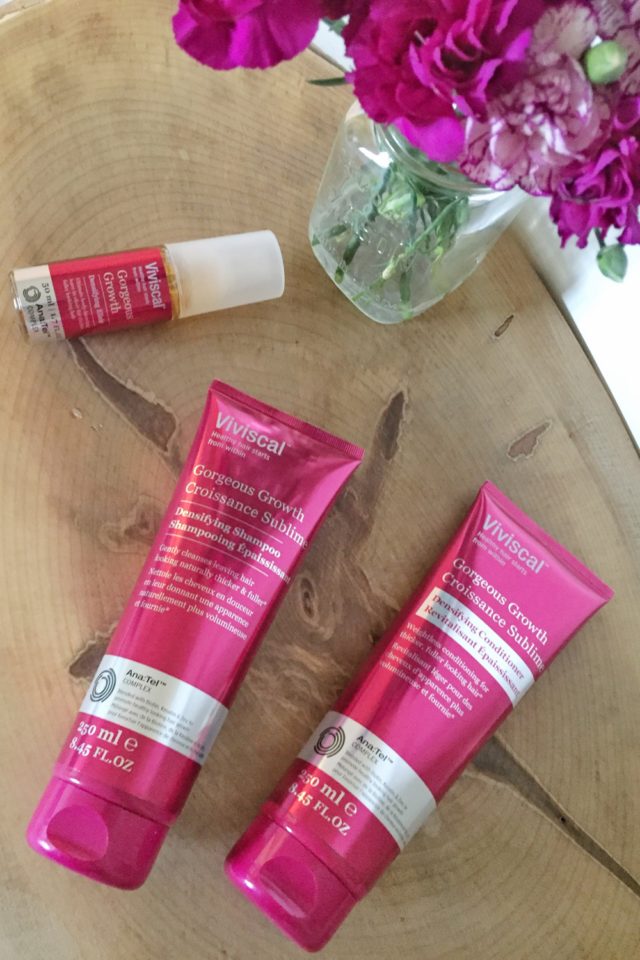 Now, having never truly been happy with my hair (it's a hot mess on a good day) I was looking forward to trying a product that seemingly understands the basics of biology. The Viviscal Gorgeous Growth Densifying hair care range works from the outside to make your hair look thick and gorgeous, while their supplements work their magic from the inside.
The Gorgeous Growth Densifying range (shampoo, conditioner and elixir) is meant to be taken with their hair growth supplements for optimal results. Each Gorgeous Growth product contains Viviscal's proprietary complex which contains pea sprouts, nourishes strands with Biotin, Zinc and Keratin (all from natural sources of course) to leave hair looking thicker and fuller, promoting healthy hair growth from the inside and out. The Gorgeous Growth topical products are used as compliment to promote thicker looking hair on the outside.
So far I have used the Viviscal Gorgeous Growth Densifying range a few times. Initially my hair kinda freaked out at using a new line, but after further use I noticed right away how much life this product gave my hair. My hair looked healthy and lustrous! No longer looking dry and brittle like hay, my hair actually had a nice and natural sheen to it. I was also able to brush my fingers through my hair without them getting caught in the haystack!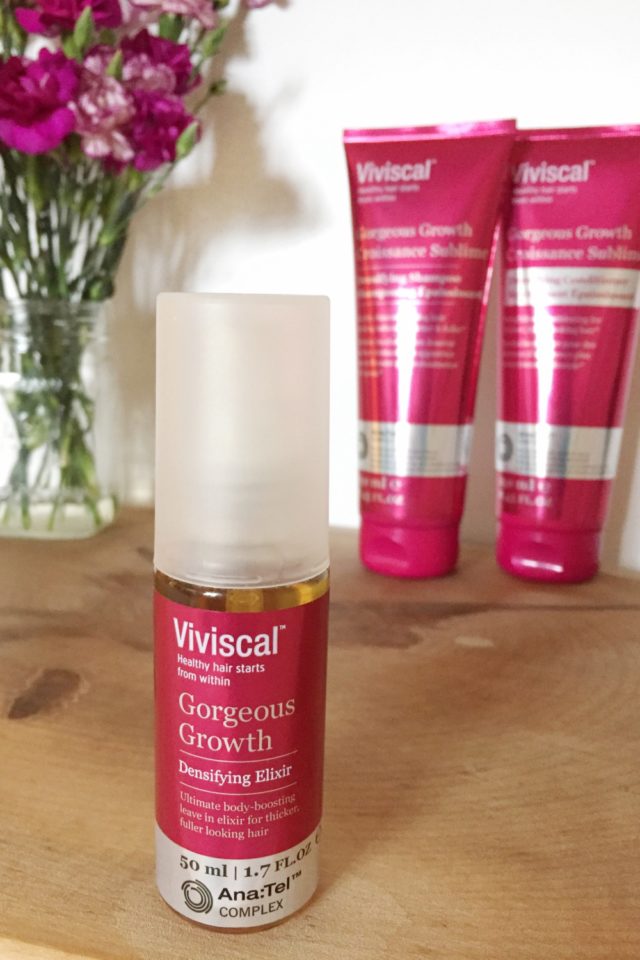 One other thing that really resonated with me from the event and campaign was Viviscal's tagline of how having great hair impacts one's confidence. I can only speak for myself when I say this – but it is so true! Maybe this explains why I've never been confident and struggled with self esteem issues for years…because I've never felt like I had great hair! I tend to usually wear my hair long (except for now ironically while it's in style, because I felt like chopping it all off!) but as long as it can get, it is very fine. I've even had hairdressers and people who randomly touch my hair be genuinely surprised at just how fine it is! One of my goals in the last few years has been to try and get that as close to perfect hair as I can get it. So I'm really looking forward to seeing what Viviscal can do for my hair goals.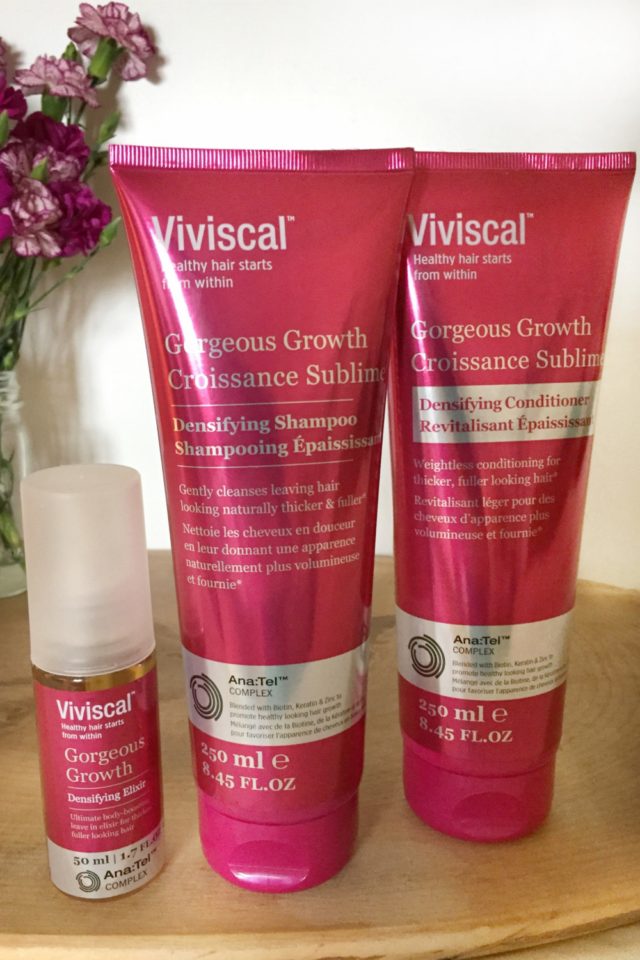 Have any of you used Viviscal? Please do comment if you have as I am really curious to hear about your experiences.
xo
All products c/o Viviscal.