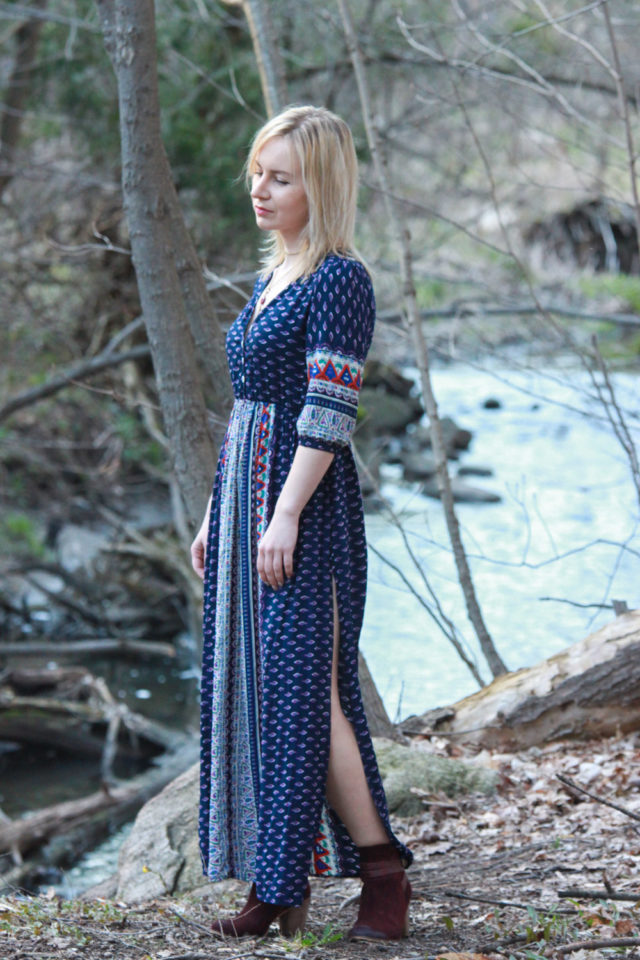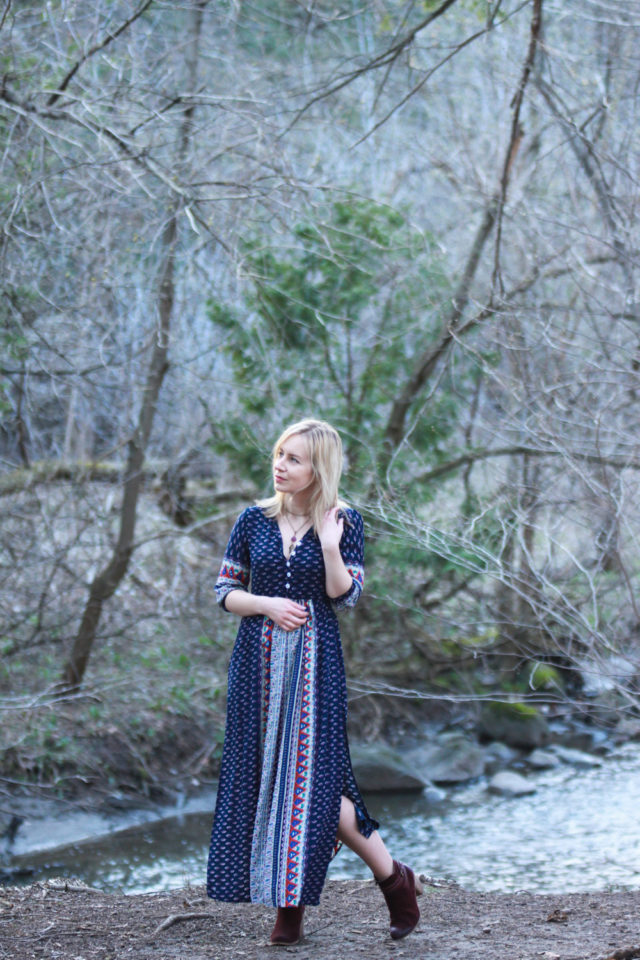 The more comfortable with blogging that I become, I find myself pushing creative boundaries in an attempt to capture the artistic musings running through my head. At the same time, this journey has also helped me to define the essence of my brand. For the longest time I struggled with defining the meaning of my blog. Ok so it was another style blog, so what. As difficult as it was, I had to take a closer look into who I was and learn from it in order to be able to define what my blog could represent.

So in a nutshell I had to summarize who I was: I was a couture loving city girl who admired fashion, worked retail downtown, walked everywhere, and promised herself never to leave Toronto's downtown core – who met and fell in love with someone who had given up city life to live in the forest. (Not kidding). The beauty and lifestyle that he introduced me to ended up leading me down a slightly different path; one that for me was more full of life, meaning and living more carefree. Needless the say the new vibes inspired a more freespirited bohemian style that I tend to gravitate towards nowadays.
Hence I was finally able to capture the purpose of what I was trying to depict: city girl becomes forestdewller. Not originally the direction I intended my blog to take but inevitably we are inspired by that which surrounds us. Which leads me full circle to how these photos came to be. Since we love to roam around our beautiful province of Ontario while trying to find roads that lead to nowhere, I thought it would be nice to capture that once in a while into my outfit posts.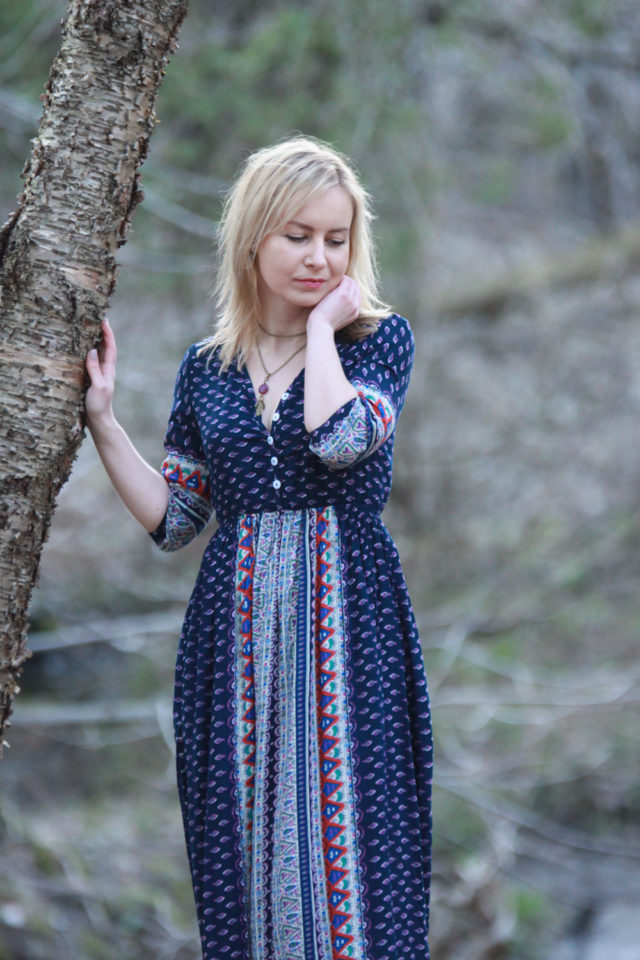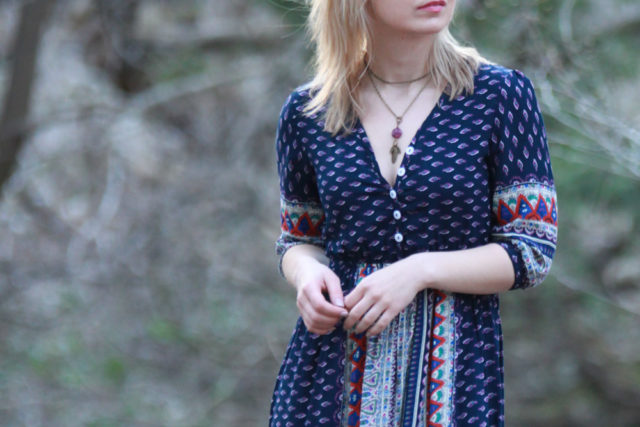 There also couldn't have been a better time to be inspired to do so as I had recently received some beautifully handcrafted jewelry from Bel Jewelry Boutique, based out of Red Deer, Alberta (Canada). Their vintage and nature inspired pieces resonate with my style (and newly defined brand) and compliment that whole forestdweller side of me.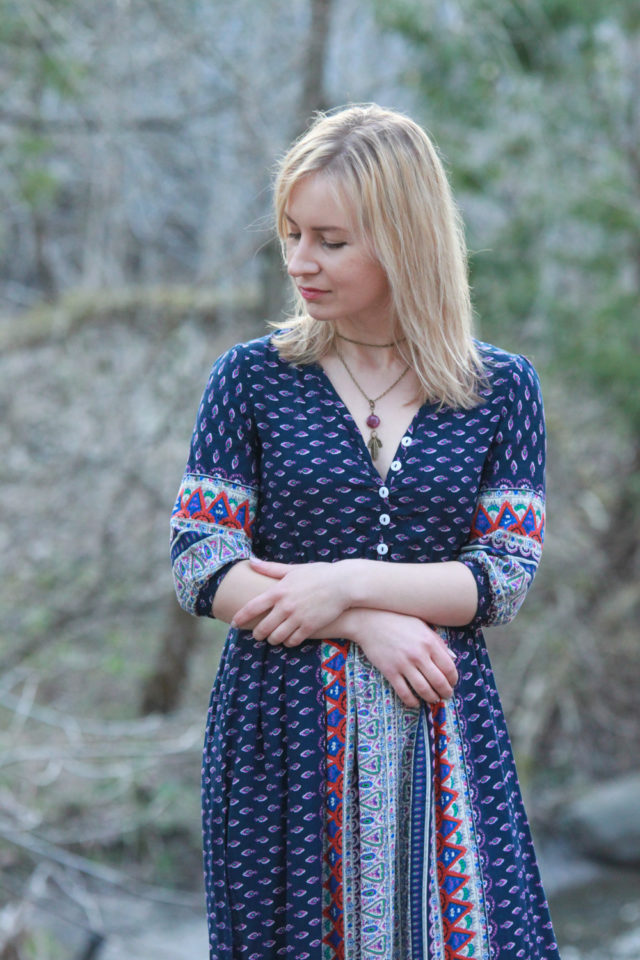 It's always fun when a piece of jewelry inspires not only an outfit, but a setting as well. This feather and jasper bead necklace just made me want to put on a flowy bohemian style dress and go play in the forest – which is exactly what I did lol. The jasper stone really plays up on the burgundy detailing of the dress and so I opted to match a pair of booties to them.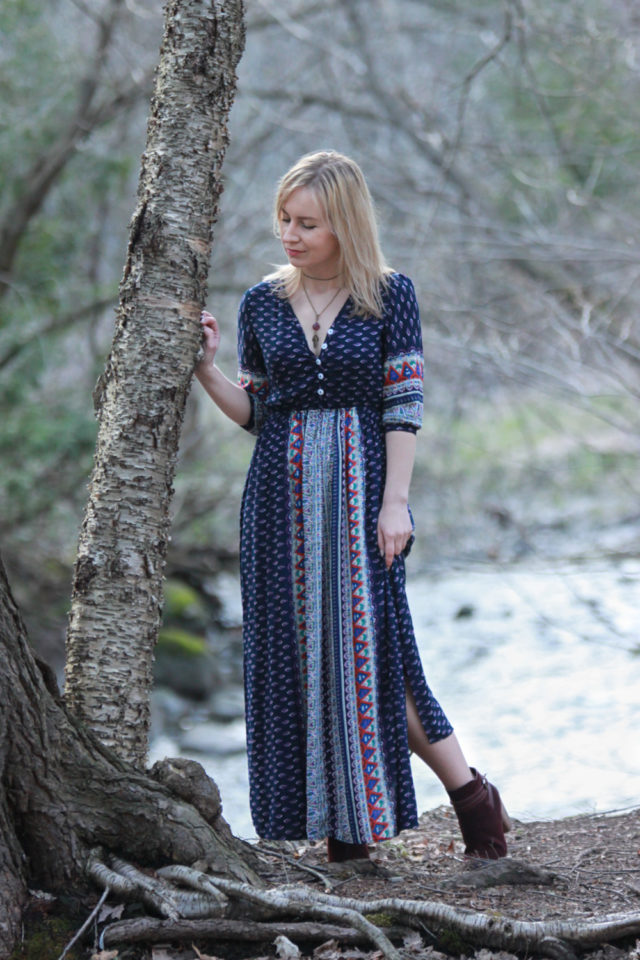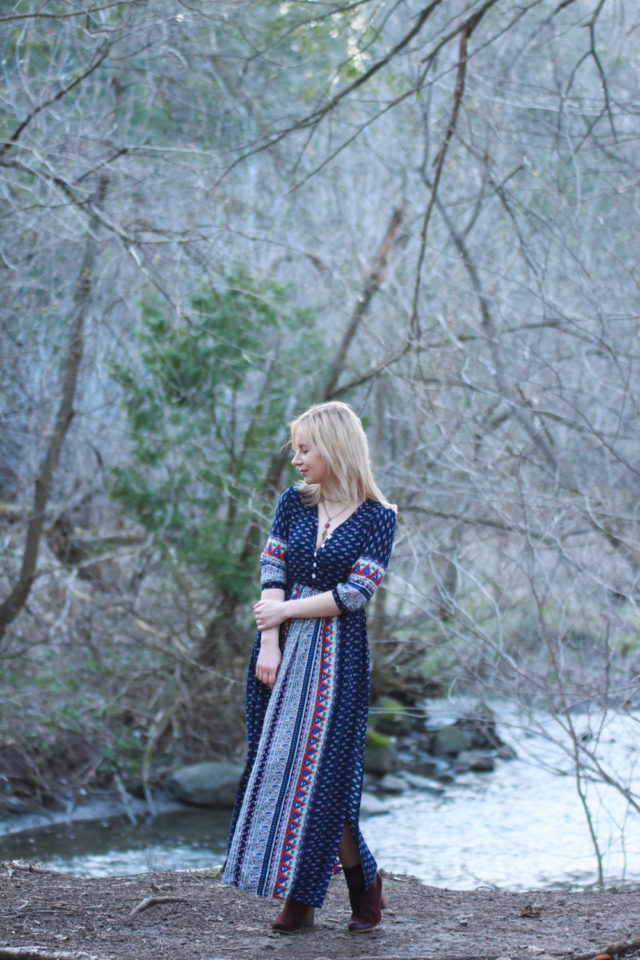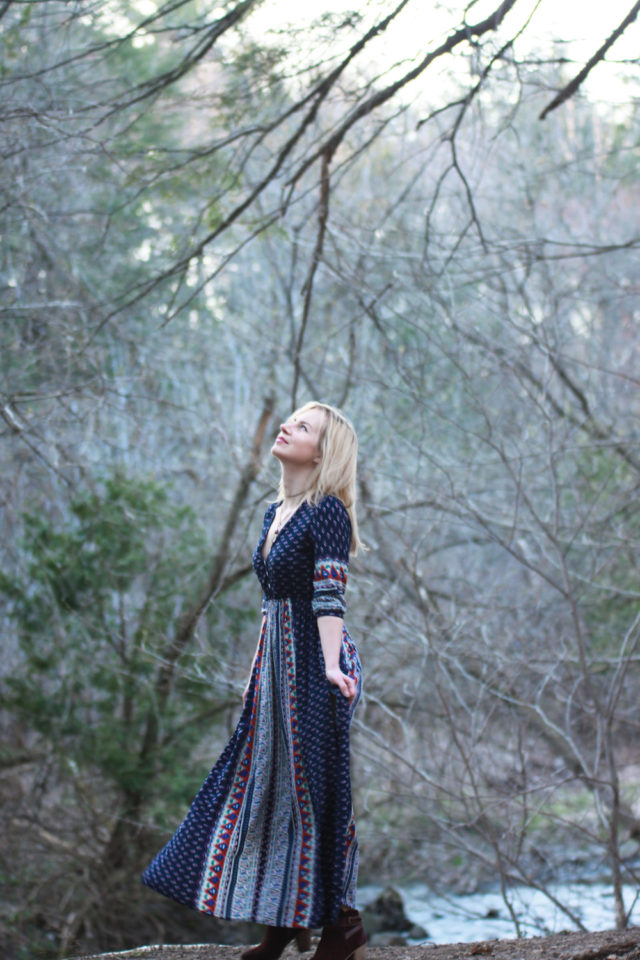 A match like this is a perfect example of aligning your own personal brand with brands that you genuinely adore and can relate to. While my intention was not to speak about branding in this post, it was kind of hard not to given the perfect alignment that I found with Bel Jewelry for this look. There are also some other pretty incredible pieces that I'm looking forward to showing you in upcoming looks.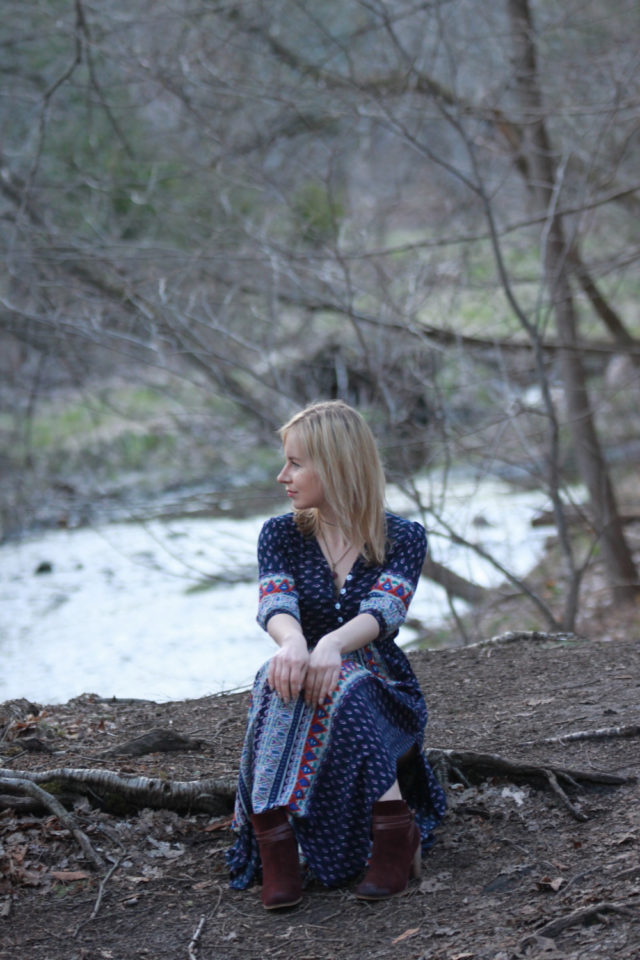 Dress, SheIn. Boots, BP c/o Nordstrom. Necklace c/o Bel Jewelry. 
But while we're on the topic, if you happen to be stuck in a rut with defining your brand, dig deep into you. Who are you? What is it that makes you unique? What appeals to you visually (colours, fashion styles)? What types of things do you like or are you inspired by? What is the reason your started your blog and what are you trying to accomplish? By jotting down point form notes in response to these questions, a trend should emerge allowing you to narrow in on your niche. You can also brainstorm visually with a mood board to capture your brand goals if you don't feel like writing. Let me know how it goes! Also, stay tuned to my Instagram for an upcoming giveaway with Bel Jewelry!
xo