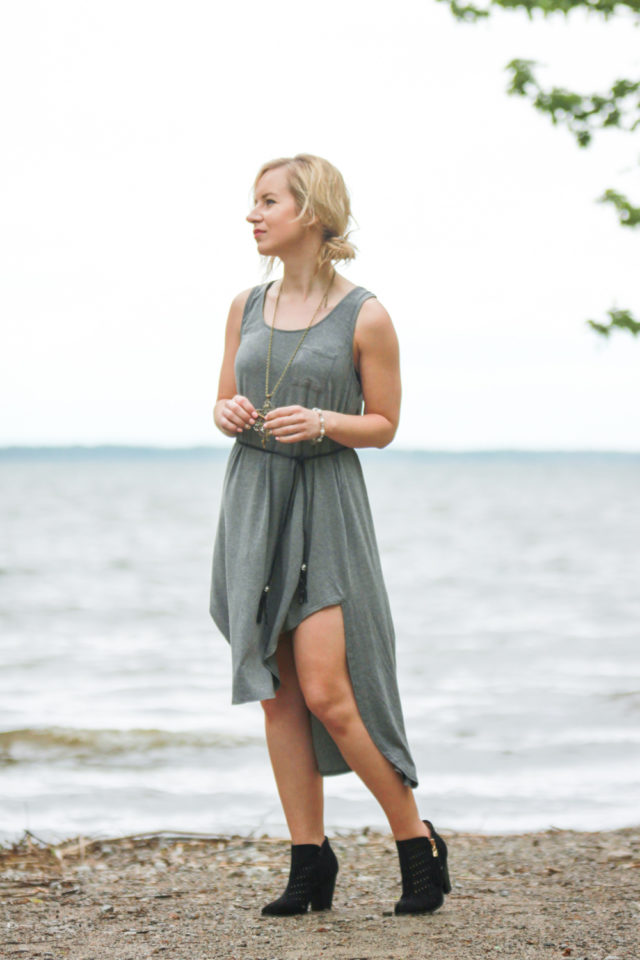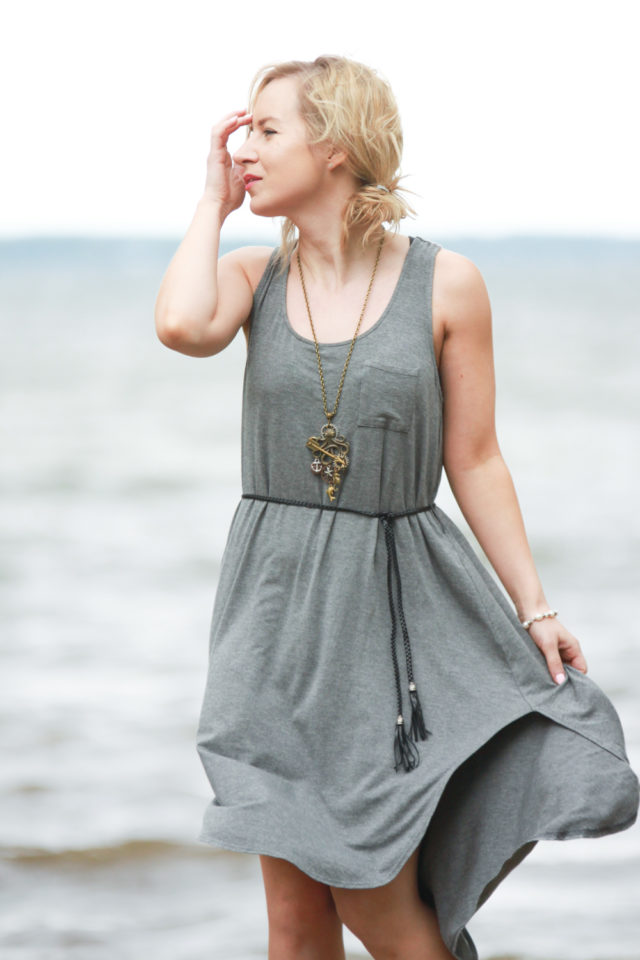 Beach season is finally here and I've found the perfect dress for a bohemian inspired beach look. This Pink Martini dress is casually cute and on point for beach hangouts. It's a simple jersey style throw on allowing for easy cover ups over bikinis and bathing suits. The braided belt with tassel detailing gives it a subtle on trend accent so one can still look fashionable while casually strolling the boardwalk. I paired the dress with ankle boots, also from Pink Martini, that have the most adorable zipper and tassel detailing on the side. Water-themed accessories were used to complete the bohemian beach look.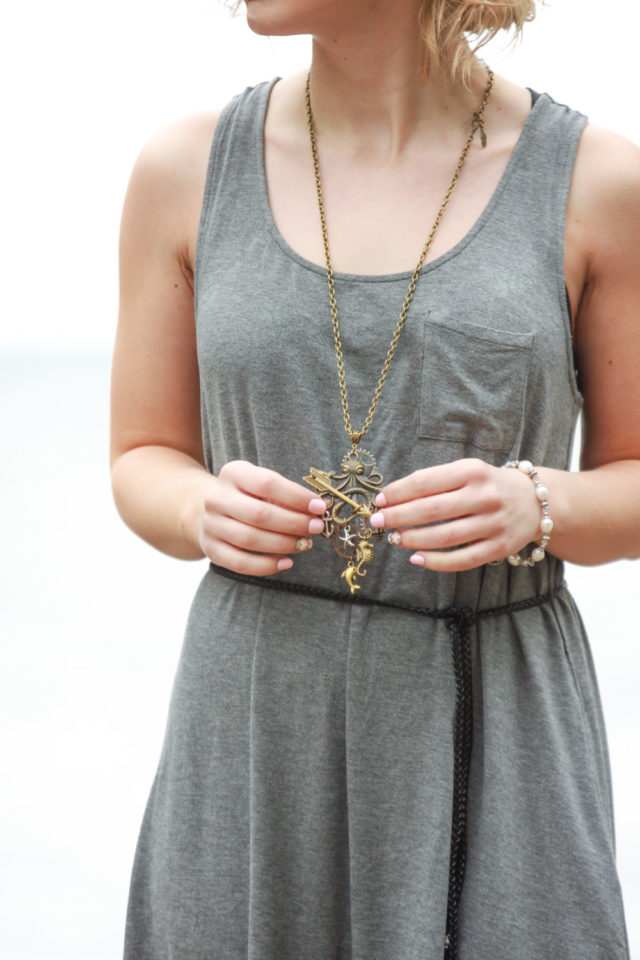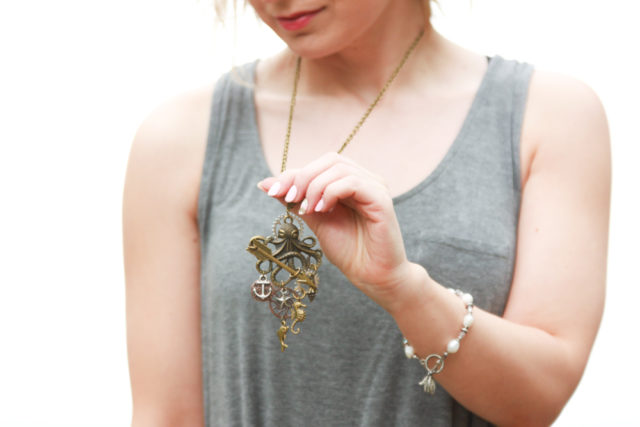 I was mesmerized by this necklace when I saw it on Bel Jewelry's site. I had never before seen such an intricate piece, it was so unique I just had to have it. I also think seahorses are really adorable and this necklace features one as a charm. Could not resist. I paired it with a pearl bracelet (also from Bel Jewelry) to keep the whole water-beach theme consistent.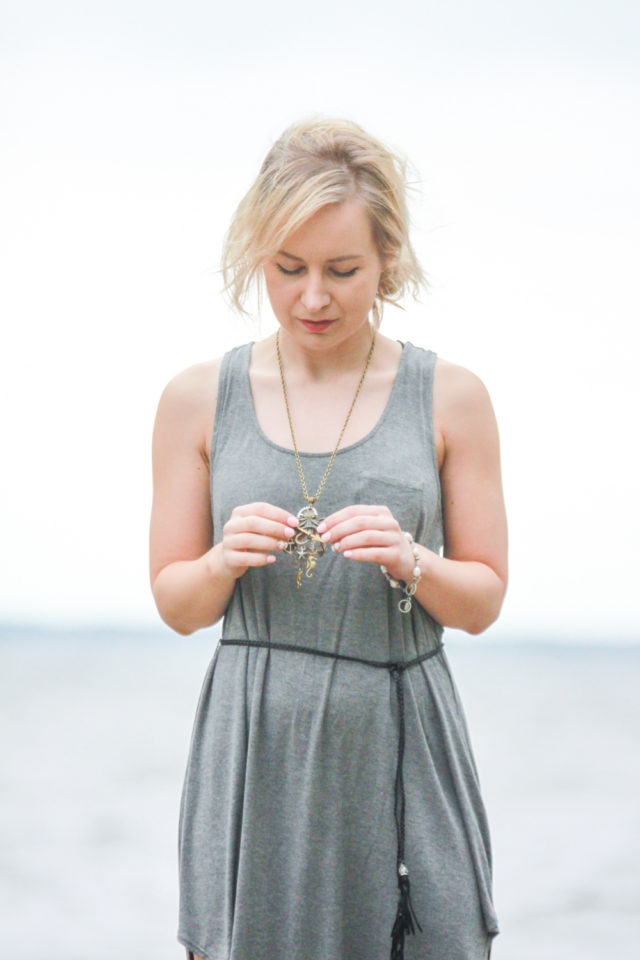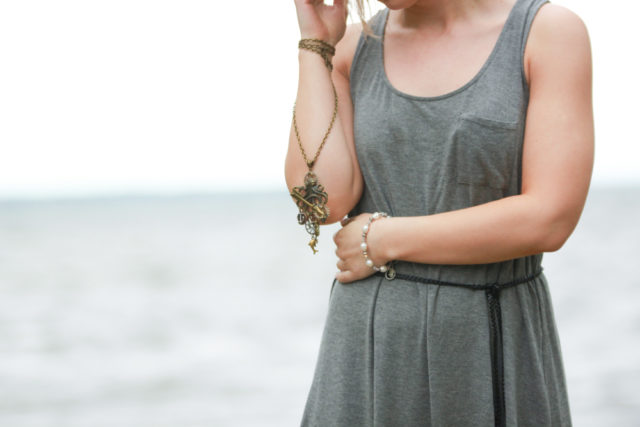 Just on a side note, I feel I should mention that this outfit was an unplanned purchase and influencer marketing at its' finest. I originally wore this Pink Martini dress and ankle boots for a photo shoot with Lemonberry, and of course I fell in love with them so much that I purchased them after the shoot. I mean, this outfit just totally screams my style. Love the asymmetrical cuts and that detail pocket is the cutest.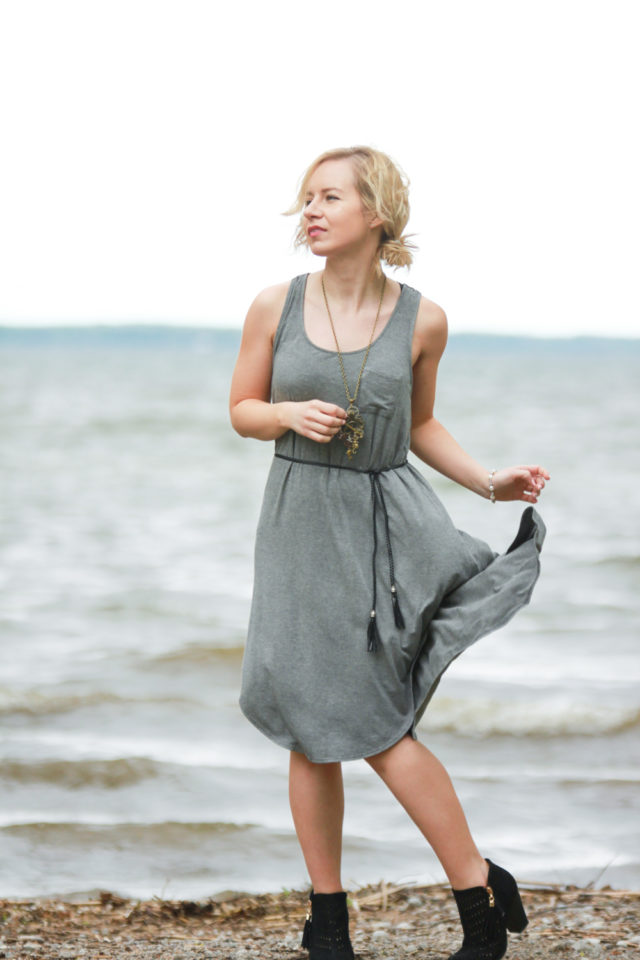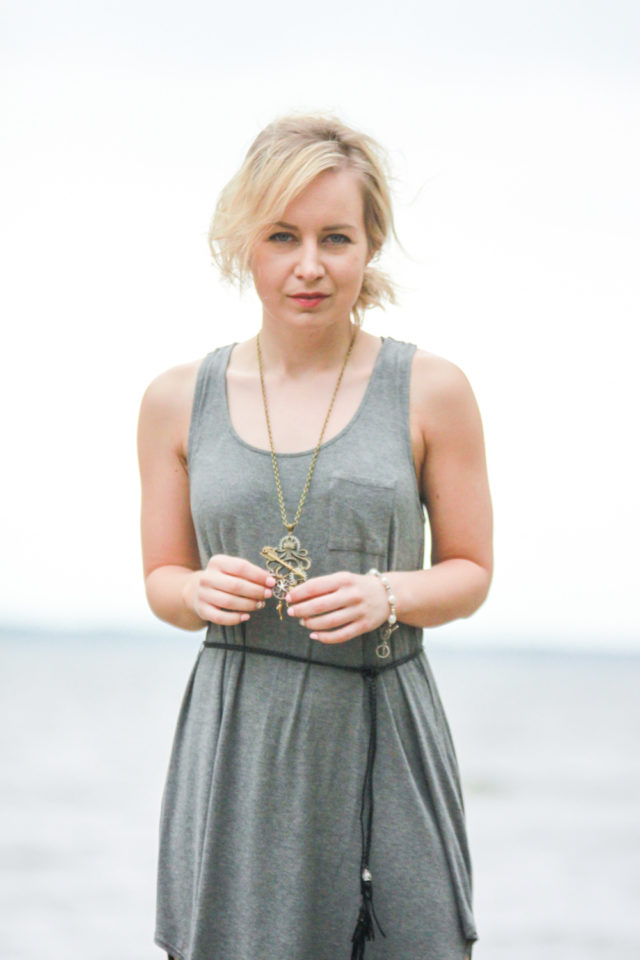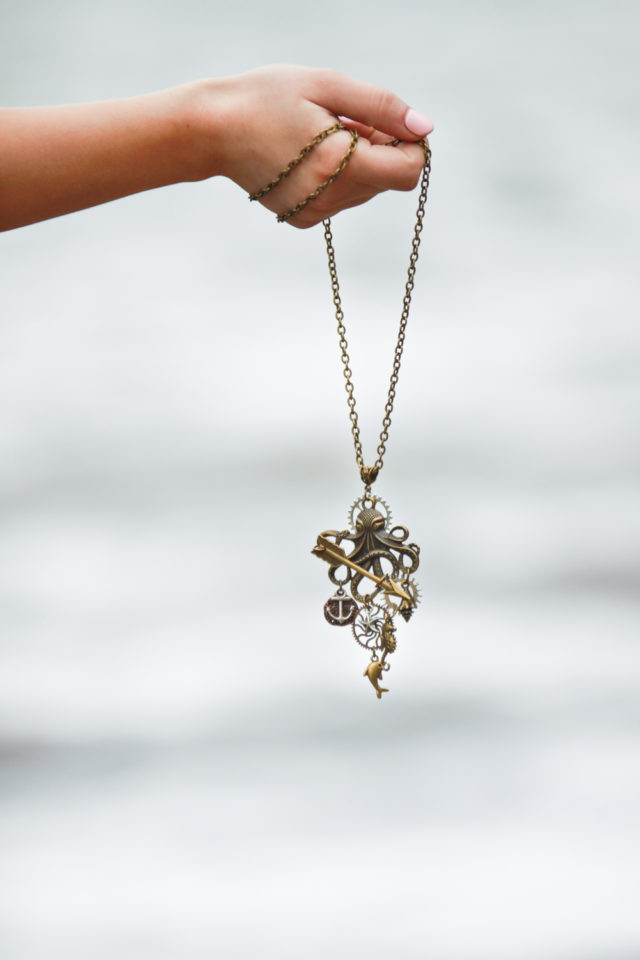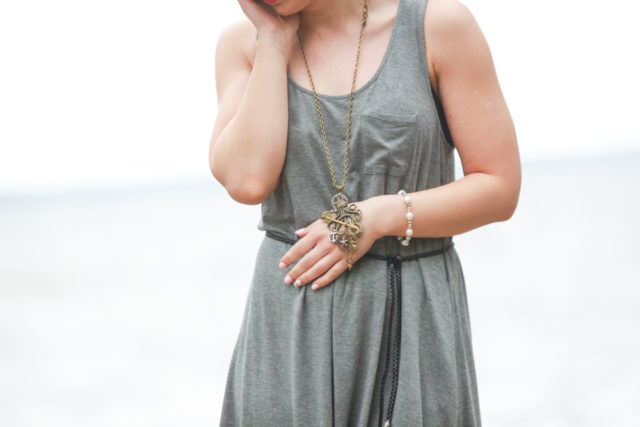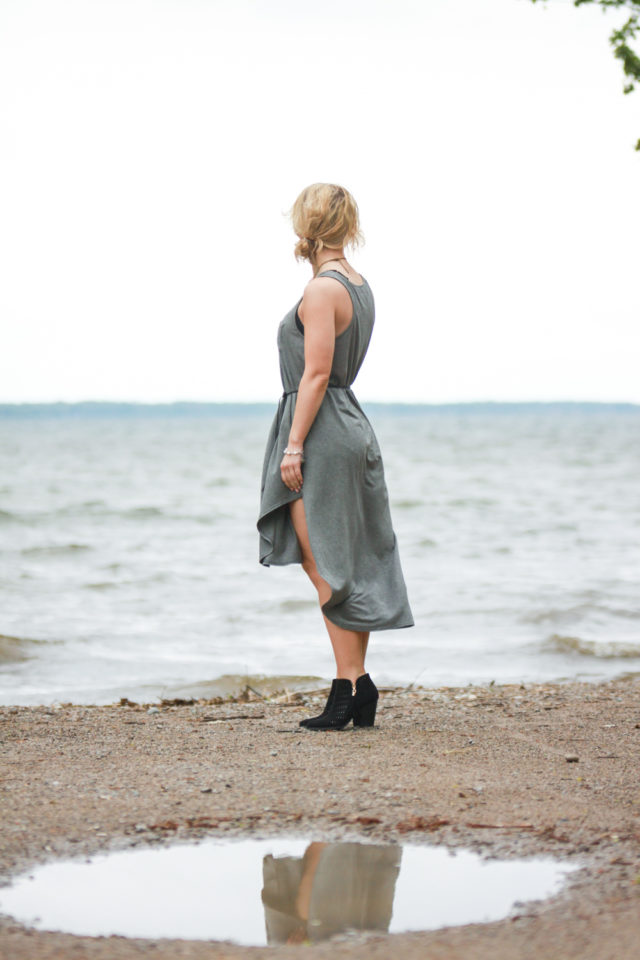 Dress, boots, Pink Martini. Jewelry c/o Bel Jewelry.
When styling a bohemian beach look opt for a loose dress with bohemian accents. Tassel details are perfect for this type of look and I find ankle boots also work really well with maxi dresses and longer jersey dresses. I'm already looking forward to more sunsets on the beach in this cute lil number. What are some of your favourite looks for beach hangouts?