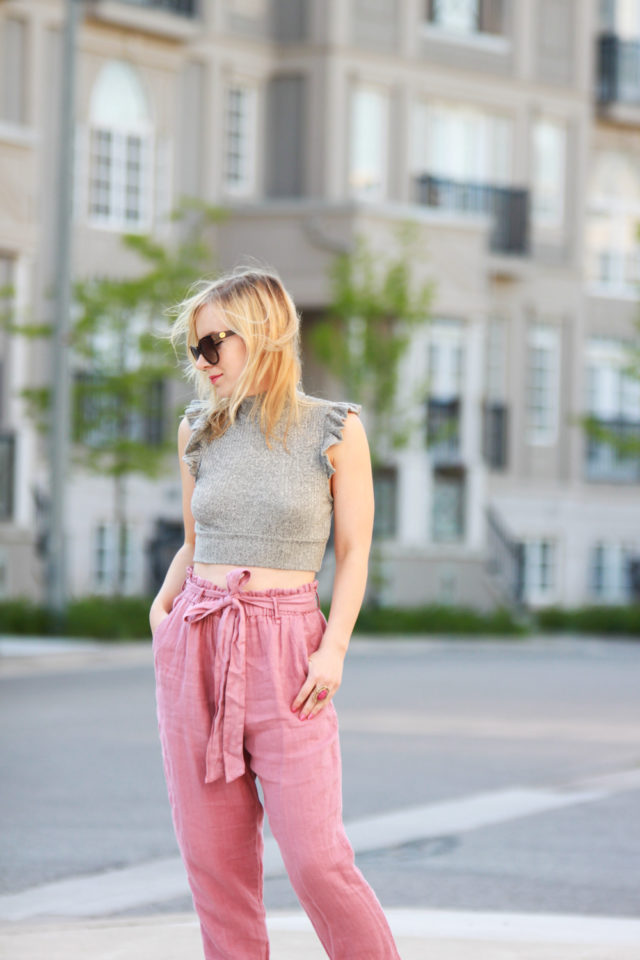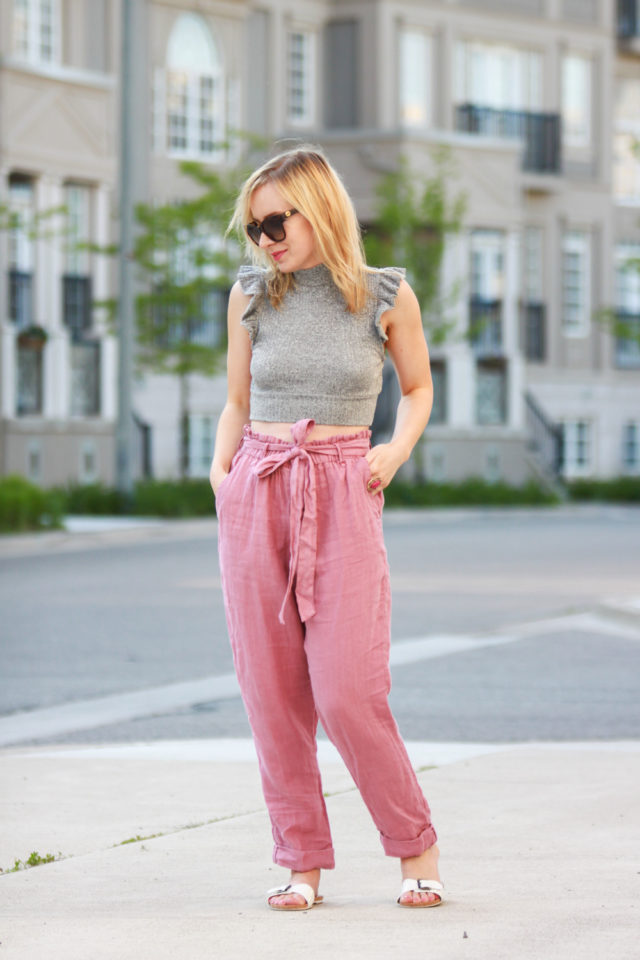 I haven't owned a pair of pink pants since I was in college. And to be honest, I was all set to pass on the trend this time around. But then I saw that my beloved Free People had a pair. Their pink paper bag pant has such an adorable cinched high waist, and the colour is rather pretty. Upon a quick mental scan of my spring summer capsule I realized that all of my pants are blue jeans and figured a pair of pink paper bag pants would be a fun and addition.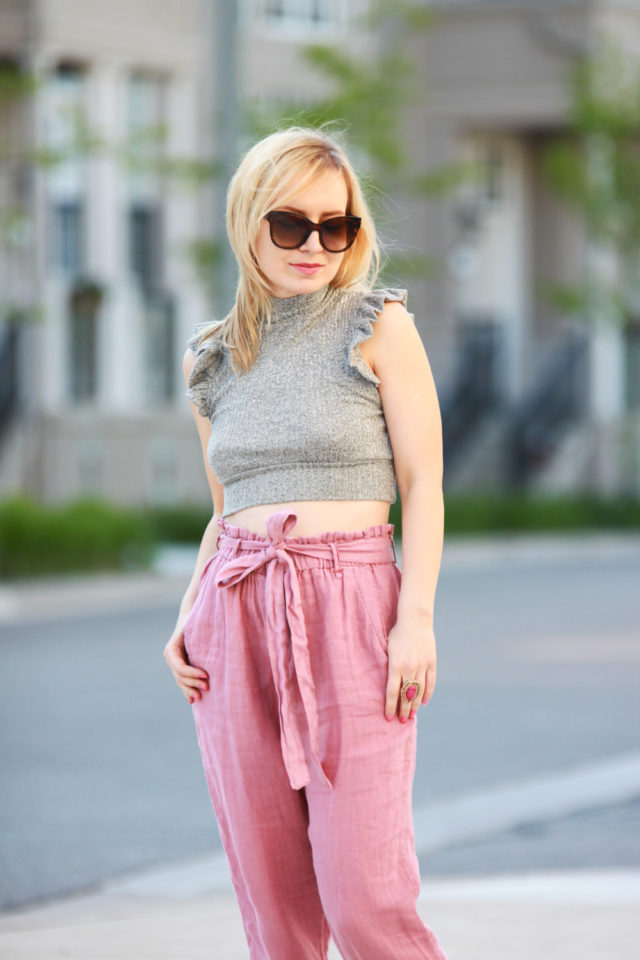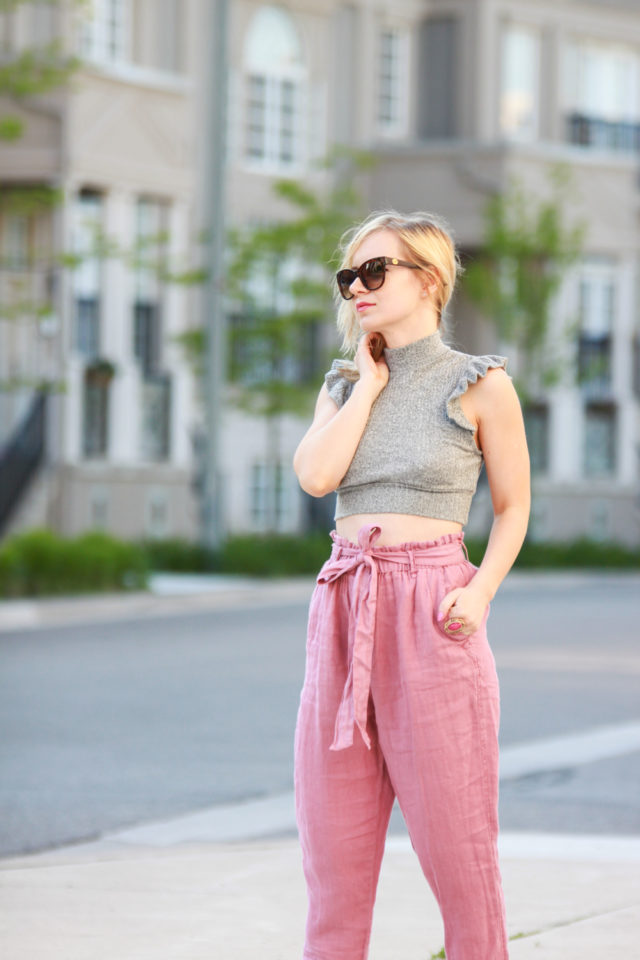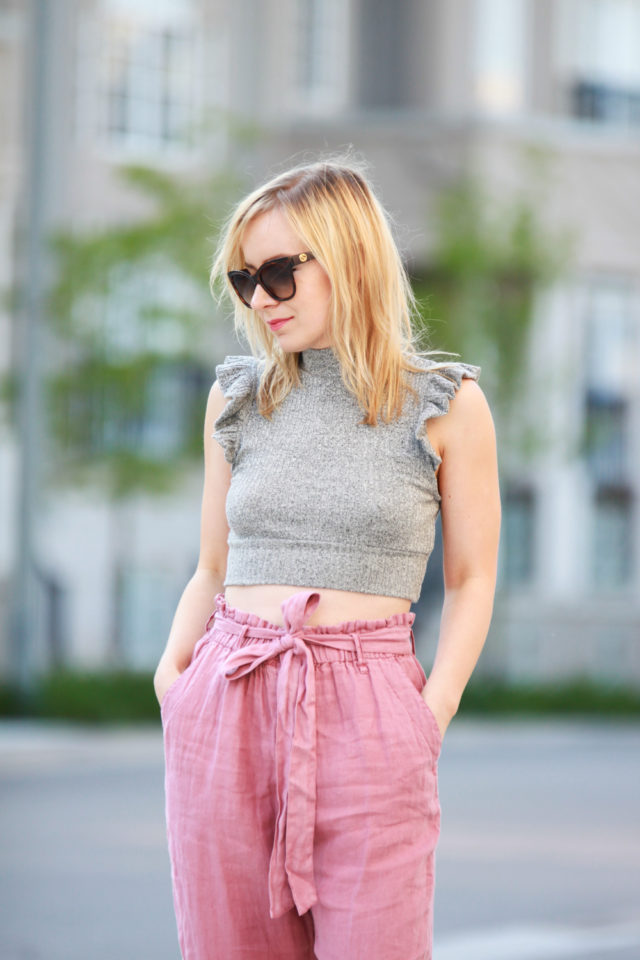 The paper bag pant looks great with shirts or blouses tucked in, and crop tops really compliment the cut as well. I really enjoy the cuteness of the pant and don't think you can get much more girlier than this. During my same online shopping spree at Free People I picked up a simple white crop tank (for pairing with these pants of course) as well as this cute Betsey ruffle sleeve crop top. Was going for full on feminine ruffles with this look so I wore the ruffle top first. Instead of heels I opted for white slides as even though I feel this look is very feminine, the pants do have a more casual vibe to them.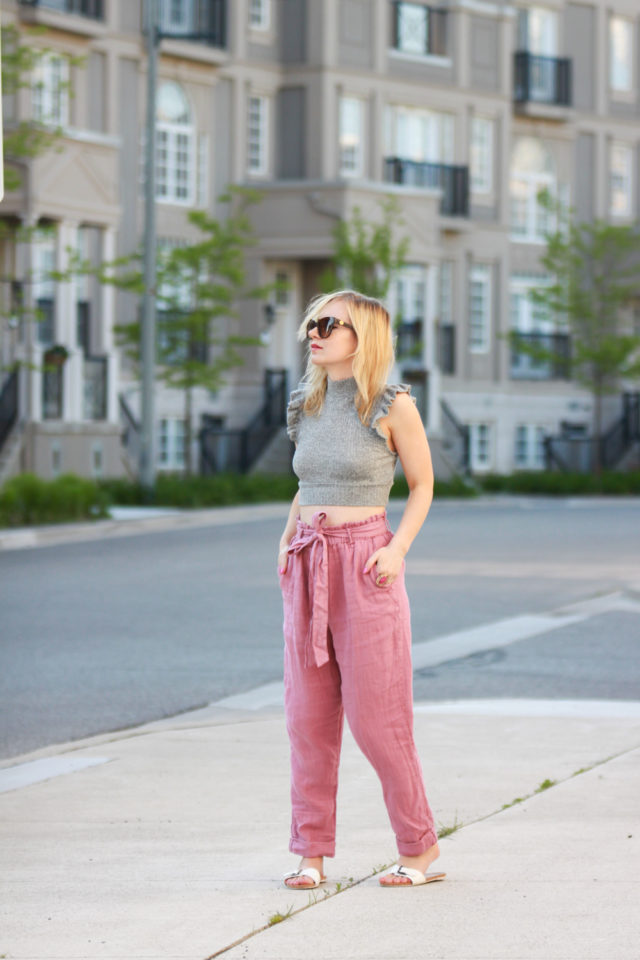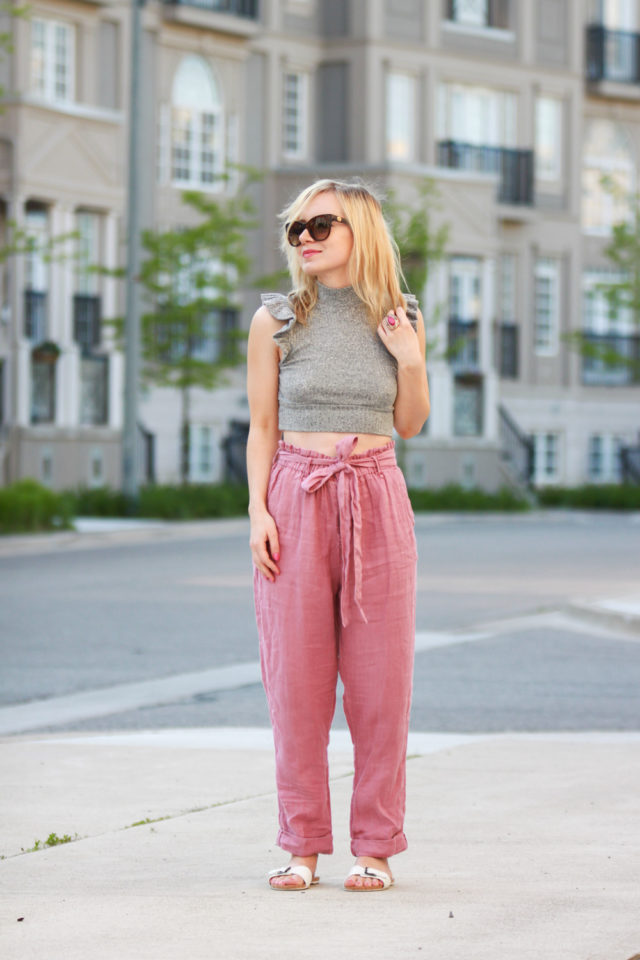 One thing of note however, is that these bad boys wrinkle easily. They were steamed and completely crease-free when I left the house. One car ride and sushi later they had wrinkled a little bit. But that is the nature of nature of linen. They do feel great and comfortable on though. Linen fabric is lightweight and tends to keep one cool in the summertime. The lower thread count weave allows more airflow through the garment (more than cotton for instance) making it a perfect breathable fabric for hot summer days (and nights of course).
This lovely pink paper bag pant also comes in blue and white. I almost went for the white but decided to be a bit more adventurous with the pink. Plus the pink ones make me think of pretty tulips and chewing pink bubble gum. Can't get more summer than that.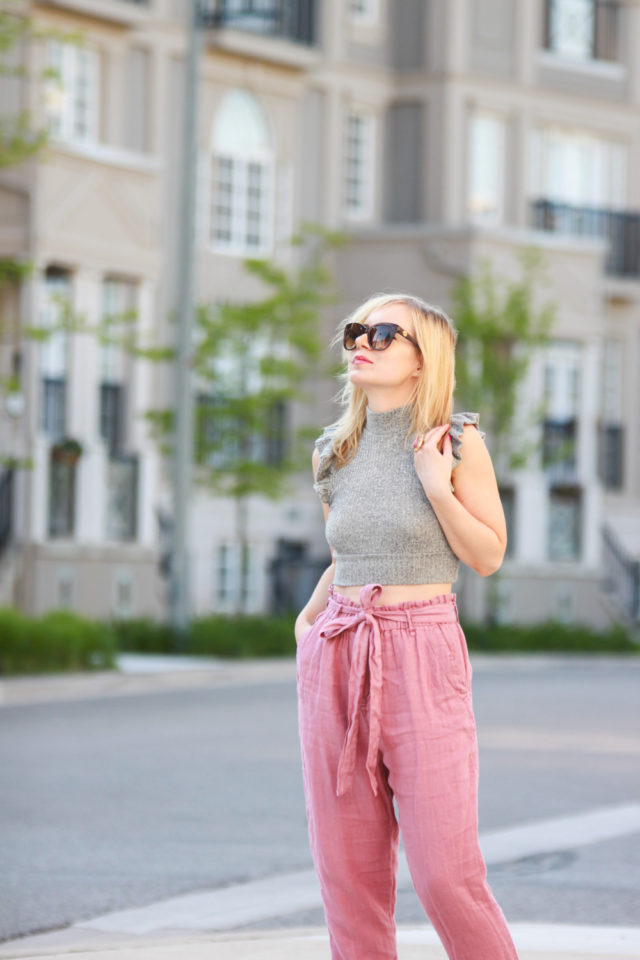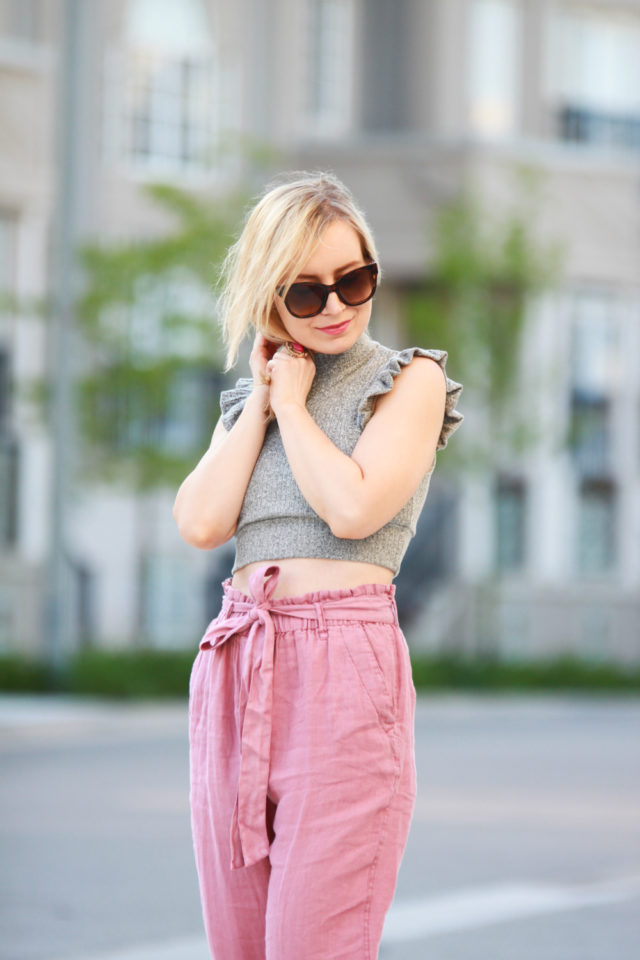 Paper bag pants, Ruffle top, Free People. Slides, Joe Fresh. Sunnies, Gucci. Ring, Samantha Wills.
xo