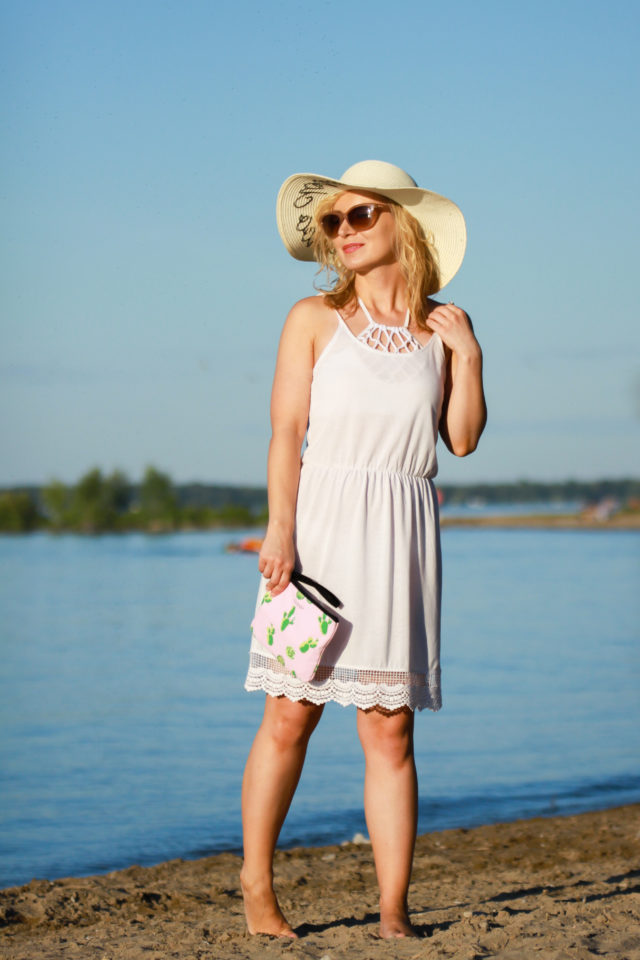 The weekend is almost here which means time for beach hangouts! And beach wear! I've partnered up with Dixie Outlet Mall as an ambassador and am excited to share any deals and discount opportunities I find with you. Whether you're looking to hit poolsides or beaches I've got ya covered with beach ready essentials that I picked up from Dixie. For anyone who may not be familiar, Dixie is an outlet mall located just 20 minutes west of Toronto.
First beach ready essential: a cute piece of swimwear. I opted for a trendy white bikini from La Vie en Rose which I just loved at first sight because of the knotted lattice detailing. If you'd prefer a more classic or subtle piece they had those as well in addition to one piece bathing suits.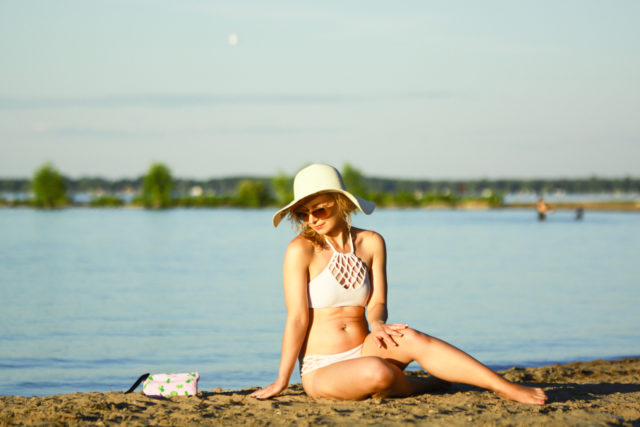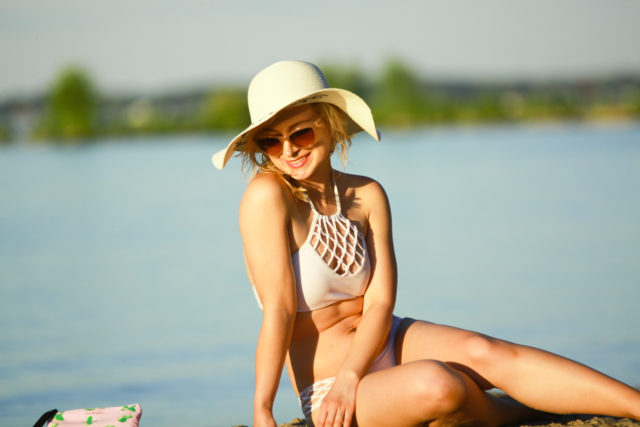 Naturally, a big hat was the second on the list of beach ready essentials. As I wandered around in search of a hat I walked by Urban Planet. I haven't shopped there since college but figured that would be a great place to find a hat for the beach. And find the perfect beach hat I did – for $16 I knew I had to look no further. The 'You're too close' caption was just too perfect. On a sidenote, I was very impressed with all the cute girly notebooks and planners they had at very reasonable prices.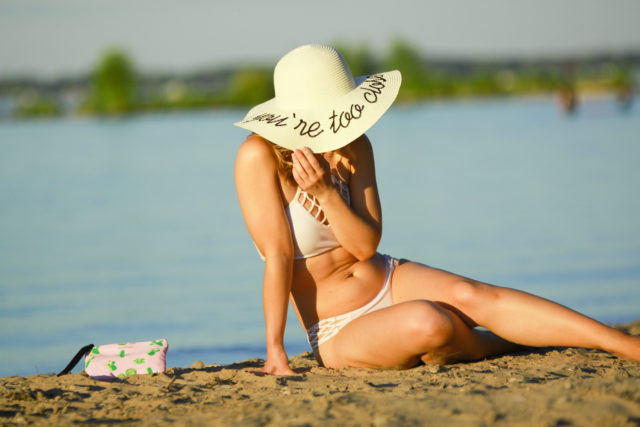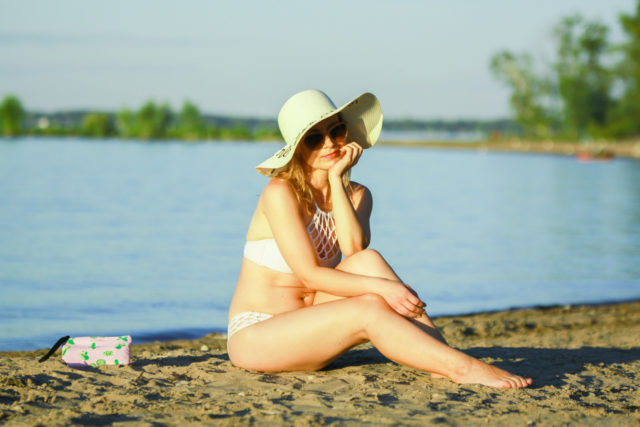 Sunnies were next on my beach ready essentials hit list, however I veered off course when I spotted a really cute white dress on a mannequin at Boathouse. While a dress had not originally made my 'essentials' list (based on spending assumptions) I figured I was at an outlet mall after all and was curious to see how much it would be. It was under $10. Tax in. Not even kidding. (This beach cover up is from O'Neill, regular price $50.) So of course I simply could not pass this up and was even more excited now to create a full 'day at the beach' for really only a couple more dollars. No brainer here.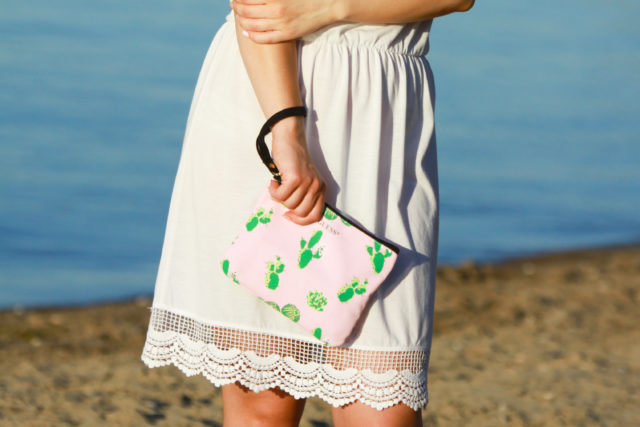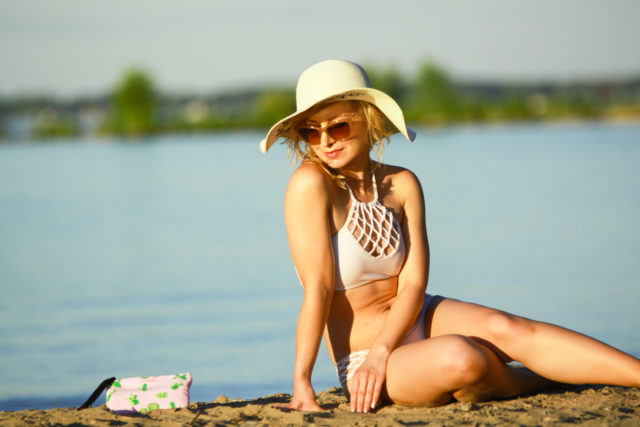 To complete the look I picked up some Guess cat eye sunglasses from Winners and a cute cacti on pink zippered clutch (at 50% off) from Guess, for storing my cell phone and sunnies.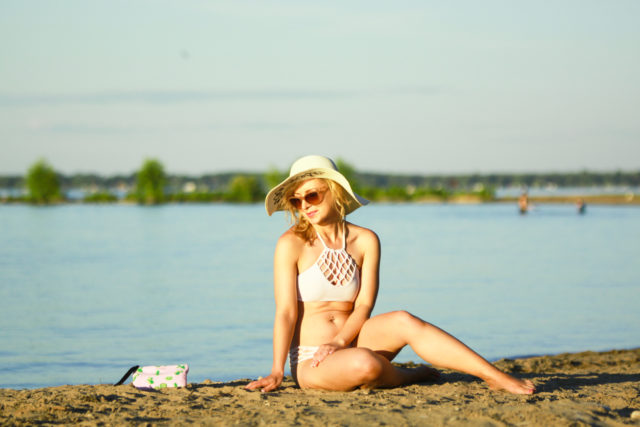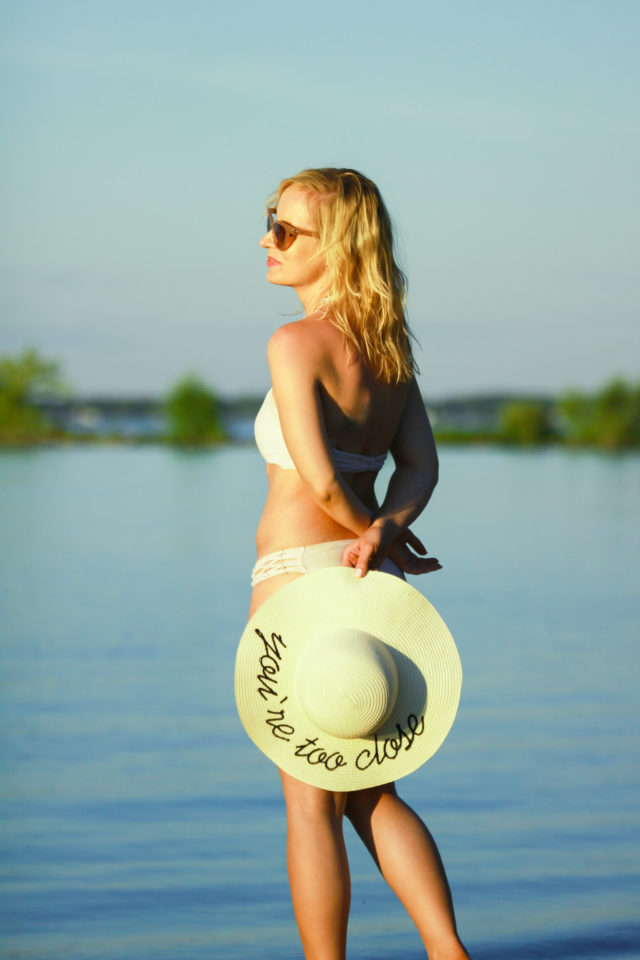 That covers off my summer beach ready essentials – now I just need to get through the next few days of work because of course I'm already daydreaming about being back at the beach.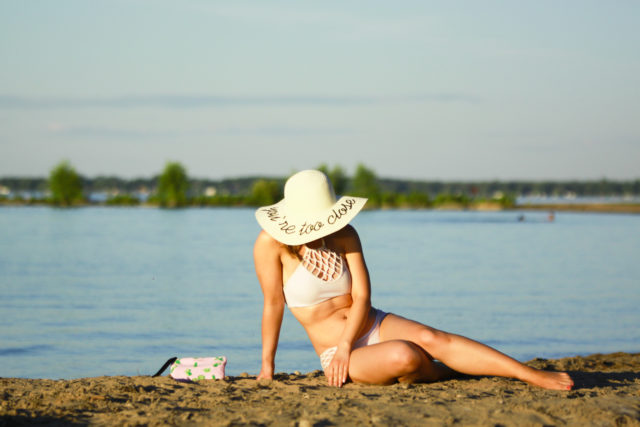 Dress, O'Neill (Boathouse). Bikini, La Vie En Rose. Clutch, Guess. Hat, Urban Planet. Sunnies, Guess (Winners).
All clothing c/o Dixie Outlet Mall