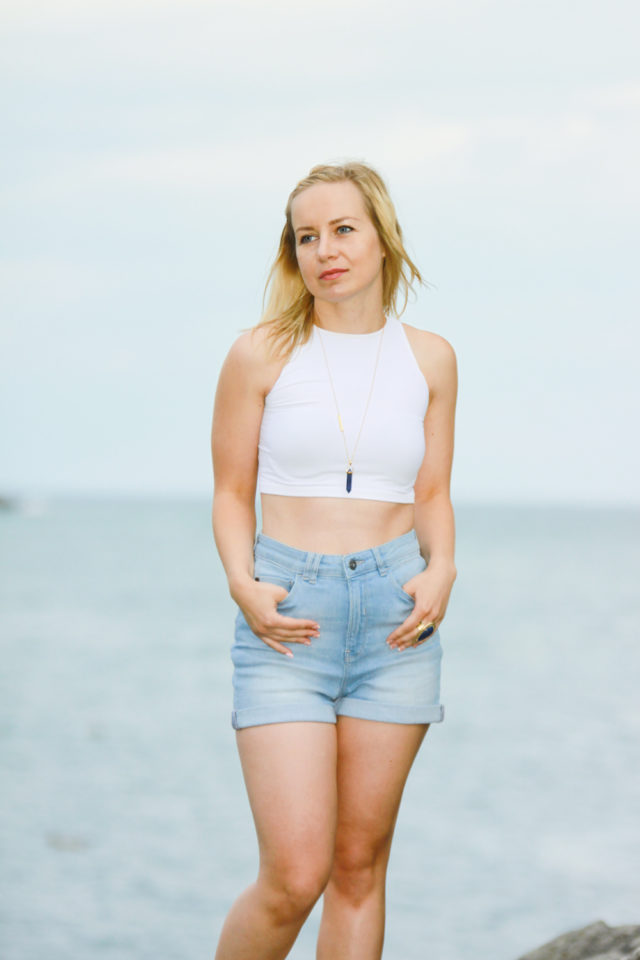 Home is Toronto. That's for sure – no matter how far away we roam we're always drawn back to the place we call home. Since my childhood I've had the pleasure of calling different parts of Toronto home. From west to east, downtown to uptown, (and eventually north of the city) it was really nice to experience the different ambiances generated by the uniqueness of each neighbourhood. With that being said, shooting these shorts for Bench and their tagline #LoveMyHood running through my head, these photos had to be shot in a place that at some point claimed that hashtag for me.
And so here we are, the Scarborough Bluffs. The place where many summer days and nights had been spent over the years. There are trails to walk along, some by the water, lots of rocks to roam around on, the scenic bluffs in the background, a harbour and even beachy spots.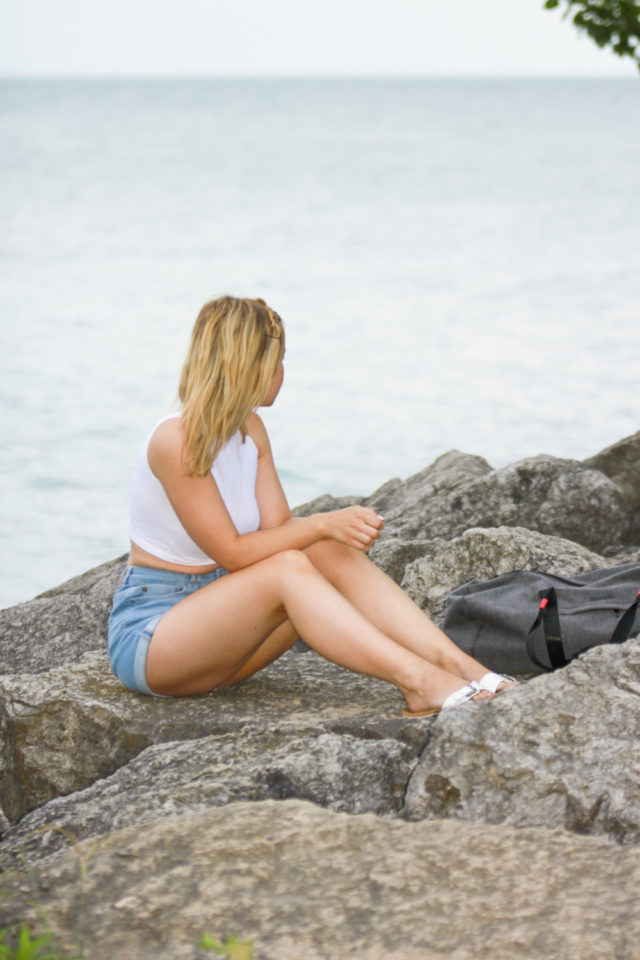 An easy go to outfit for an afternoon of roaming around the Bluffs would be a pair of denim shorts with a simple top and slides. For the past two years I've been trying to get my hands on high-waisted denim shorts but wasn't able to find that perfect pair – until now. I actually picked these up for on sale for under $50 from Bench the other day, regular price had been just under $90. And if other colours would've been available, I would have stocked up.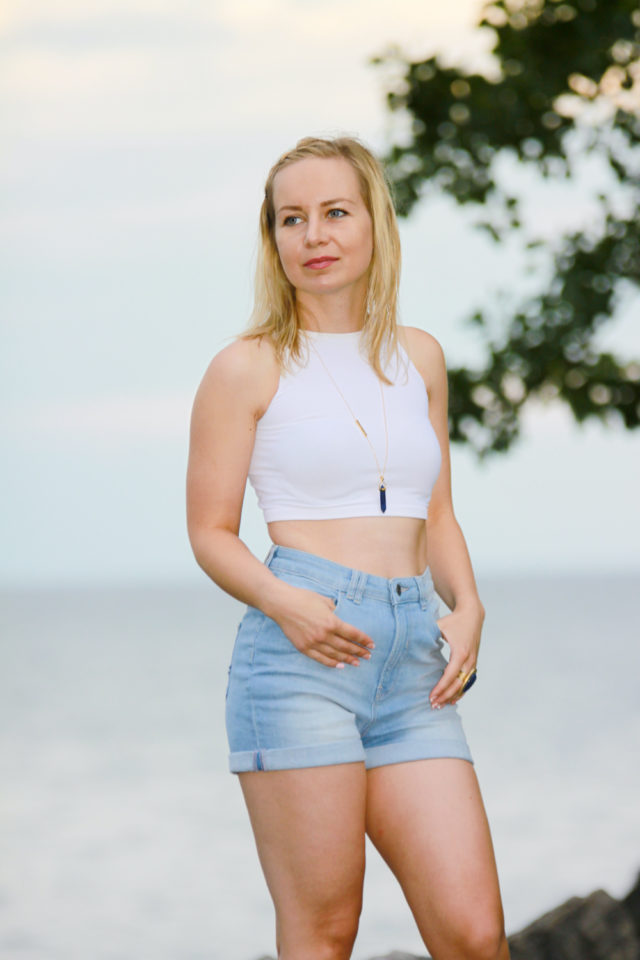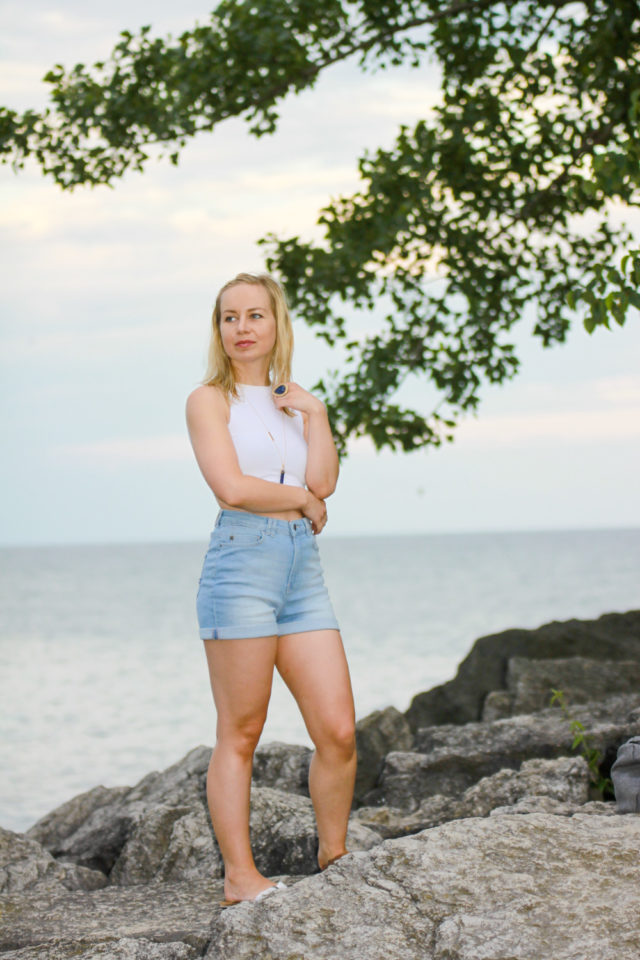 Light denim blue washes always seem to compliment whites really well, hence why I opted for a simple white crop tank and white slides. These shorts are going to get a lot of action this summer, from beach hangouts to numerous concerts over the next two months, I'll be wearing these everywhere.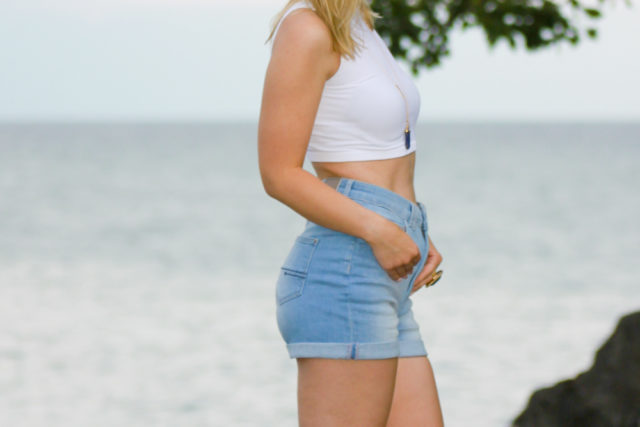 A trendy way to style high waisted denim shorts is to pair them with a crop or a bodysuit. This look would work really well with sneakers of course, but I'm sure you already knew that.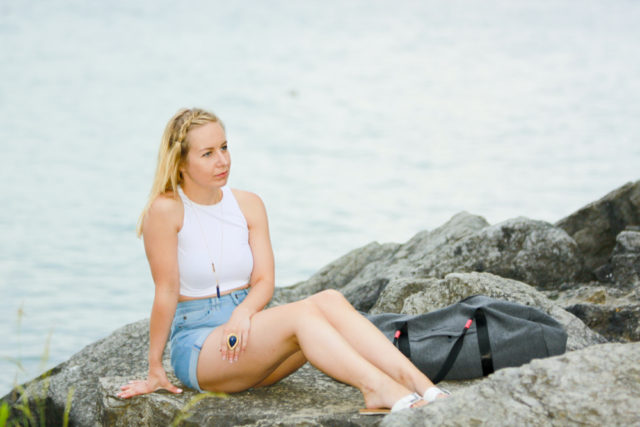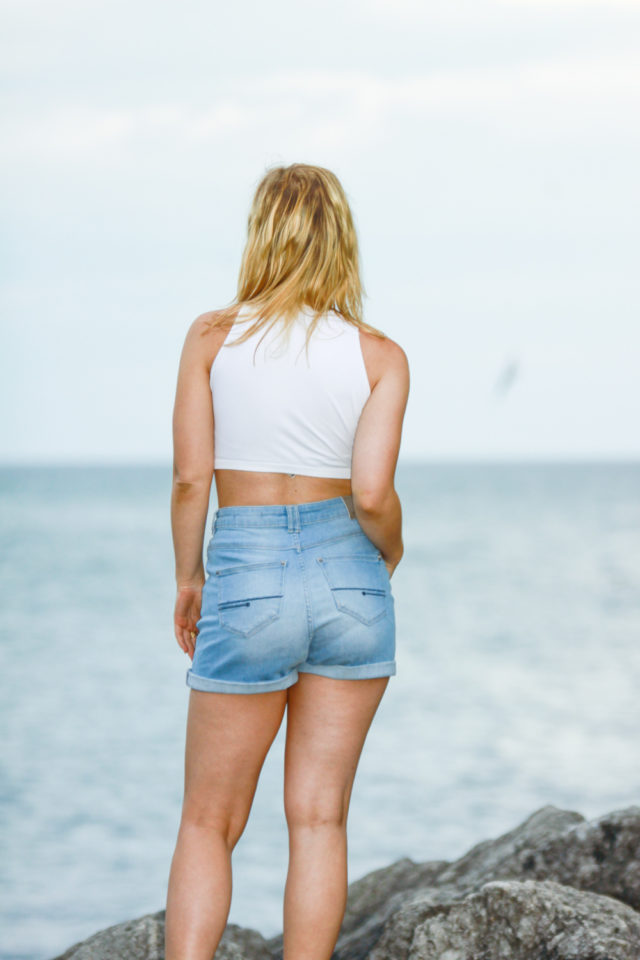 Shorts, Bag c/o Bench. Top, Free People. Slides, Joe Fresh. Jewelry, Samantha Wills. 
Now I have to mention that there is a significant difference in length of shorts I'm seeing this summer. What a difference compared to last  year's denim cutoffs. But I love my high waisted denim shorts. And just to circle back to loving your neighbourhood. What did I love most about Scarborough? The roti and Indian spice shops which were just around the corner. And of course the Scarborough bluffs just down the road.
#LoveMyHood