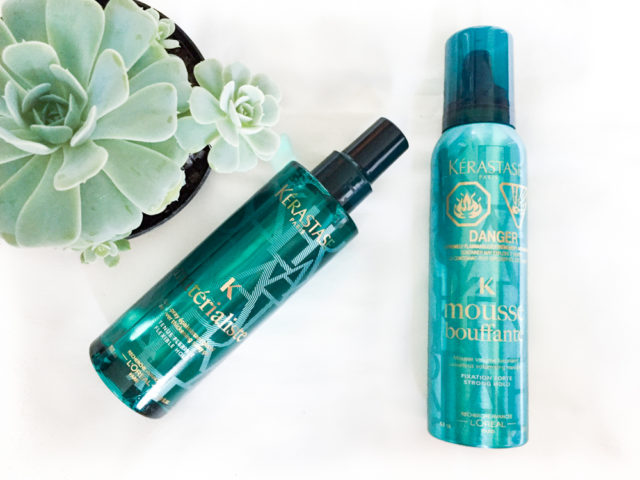 Kérastase. I mean, wow, what can I say that anybody who's ever used Kérastase  doesn't already know? It's pretty incredible stuff. The last few months were packed packed with concerts so perfect summer hair for festival season was a must. I was more than happy to try out the Densifique and Couture Styling lines that I received from Kérastase to see if I could get perfect hair for festival season.
And get perfect hair for festival season I did! But I'm sure you already knew that if you're familiar with the Kérastase range. Let's get right to it and start with the basics. Shampoo and conditioner from the Densifique range which I follow with the Elixir Ultime Créme leave-in treatment. The shampoo and conditioner left my hair feeling amazing. By amazing I mean soft, shiny, manageable and with more volume to it. My hair had life. And more oomph!
The Densifique range is loaded with science and a new formula with three key ingredients: Hyaluronic acid, gluco-peptide, and ceramides. Hyaluronic acid, an ingredient naturally present in the skin, can retain up to a thousand times its weight in moisture which can help address the concern of thinning hair fibers. In addition to the hyaluronic acid, the gluco-peptide molecules work to enhance existing hair fiber quality. And lastly, the ceramides strengthen the strands to reduce breakage.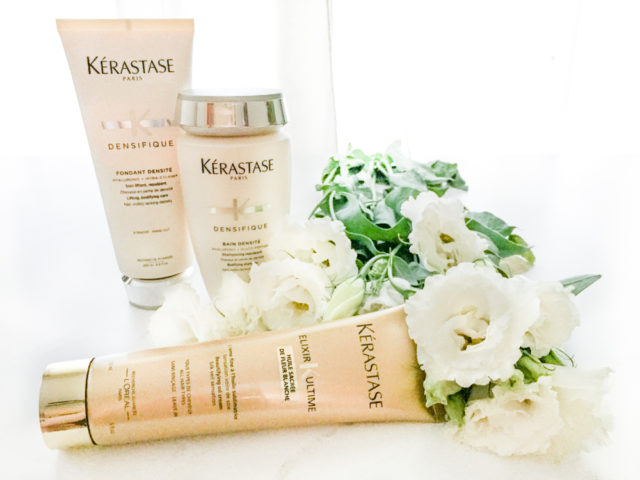 The Elixir Créme is great for taming dry ends and making them silky and manageable. What I was most impressed with was that it nourished my hair without weighing it down or leaving it greasy. (Which a lot of leave-in products may do to fine hair). Growing up I always had tangles in my hair, to the point where a few minutes after brushing I wouldn't be able to run my fingers through it. However, none of that after this hair care routine – I was running my fingers through my hair all day long because I couldn't get over how silky it was.
In addition, probably most importantly of note is that it didn't strip my blonde colour. I have used a densifying line before, and while it worked great, I found that with continued use it turned my blonde colour brassy. The Kérastase kept my blonde vibrant.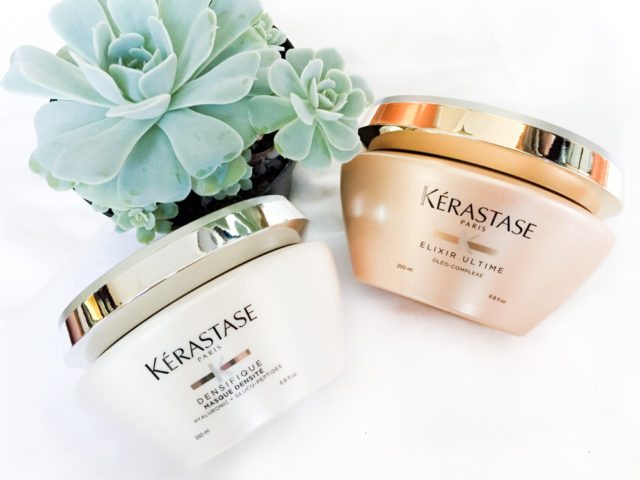 The Masque Densité and Elixir Ultime masks were simply luxurious.  After using the masks it felt like I had just left the salon with professionally straightened hair.  You know how your hair feels after it's been flat ironed? All silky without a hair out of place? Well that's what these masks left my hair feeling like. The Densité mask provides smoothness to hair lacking thickness and helps to create fuller hair fibers from roots to ends with its delicate formula. The Elixir Ultime is a deep infusion of precious oils and I use it as a deep treatment to revive moisture to my locks.
After washing and conditioning I follow with products from the Couture Styling line. They're formulated to provide long-lasting hold while allowing hair to move freely without being stiff. I typically use the volumissing mousse as my styling base and add the all-over thickening spray gel, depending on the hairstyle I'll be doing. In addition to the mousse and gel, another styling essential is the Volume In Powder spray – amazing for adding volume and texture to fine hair.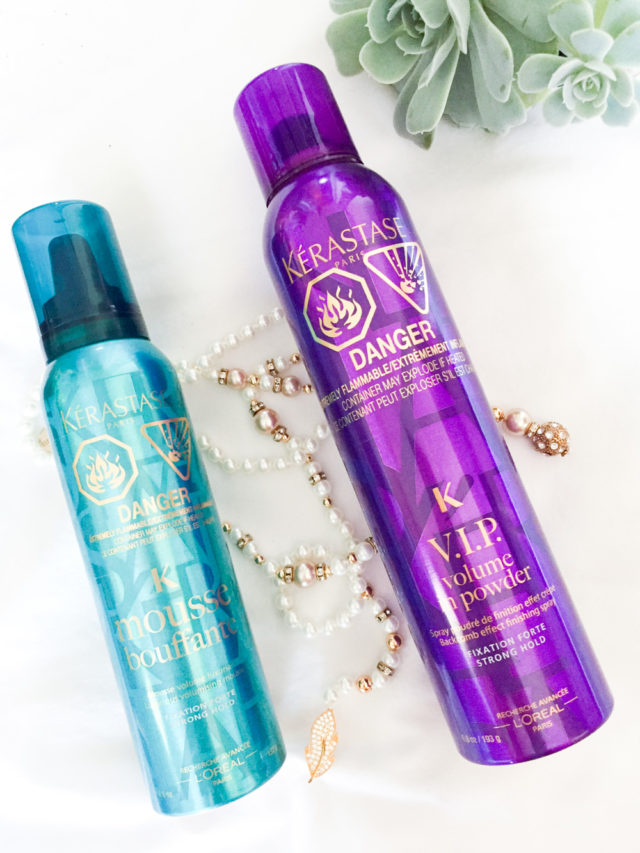 Lastly, I add a little bit of the of the Elixir Ultime solid oil serum to my ends. It's perfect for taming frizz and regenerating sensitive hair zones: ends, highlights and frizz.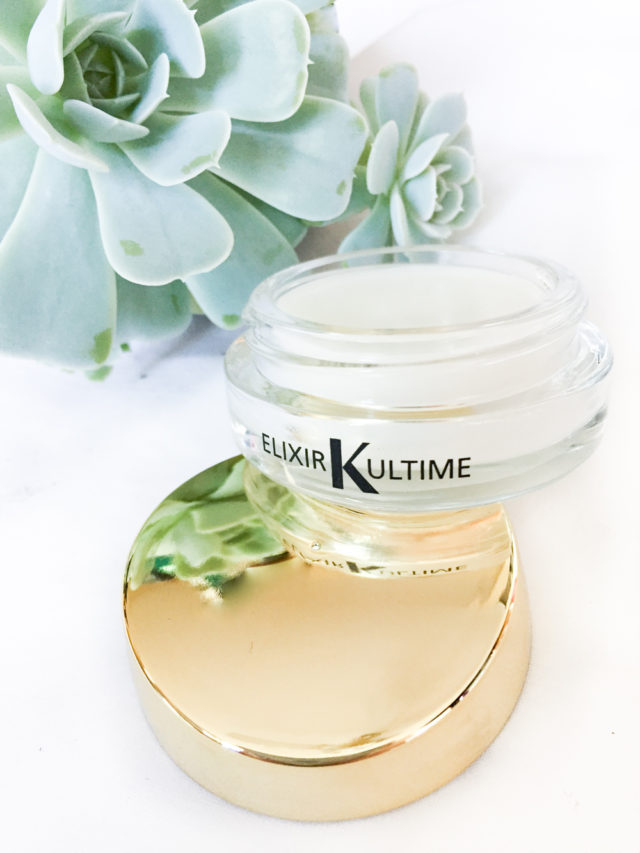 Whether you're looking to plump up your volume, or simply for hair product that will give you shiny, manageable and perfect hair, the Kérastase range is a must try! Aside from making my hair look better than it has in a long time, it gave me that perfect summer hair I was looking for – and it endured all the late night festivities.
I would love to hear your thoughts on Kérastase as well as any other hair products you are loving right now.
 xo