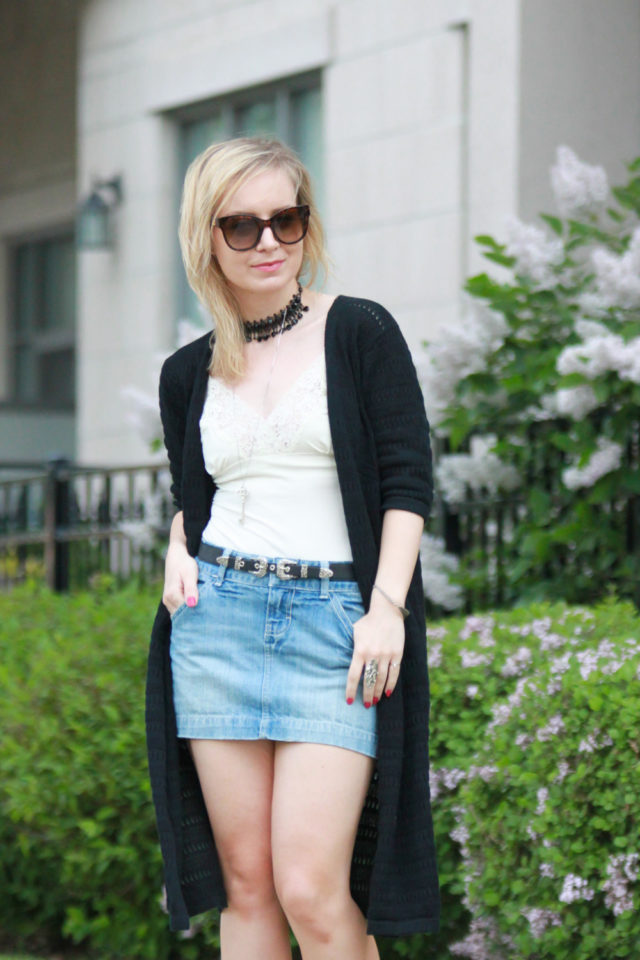 I know, I know, I don't want to think about it either, but reality is that Fall is just around the corner. I always dread that summer morning when I open the front door and you feel that chill and know Autumn is not avoidable. This year instead of living in denial I've decided to embrace the change. Instead of thinking of chunky knits (yet) I've opted for a duster sweater that is lightweight enough for summer daytime use, as well easy warm enough to have around for those chilly mornings and evenings.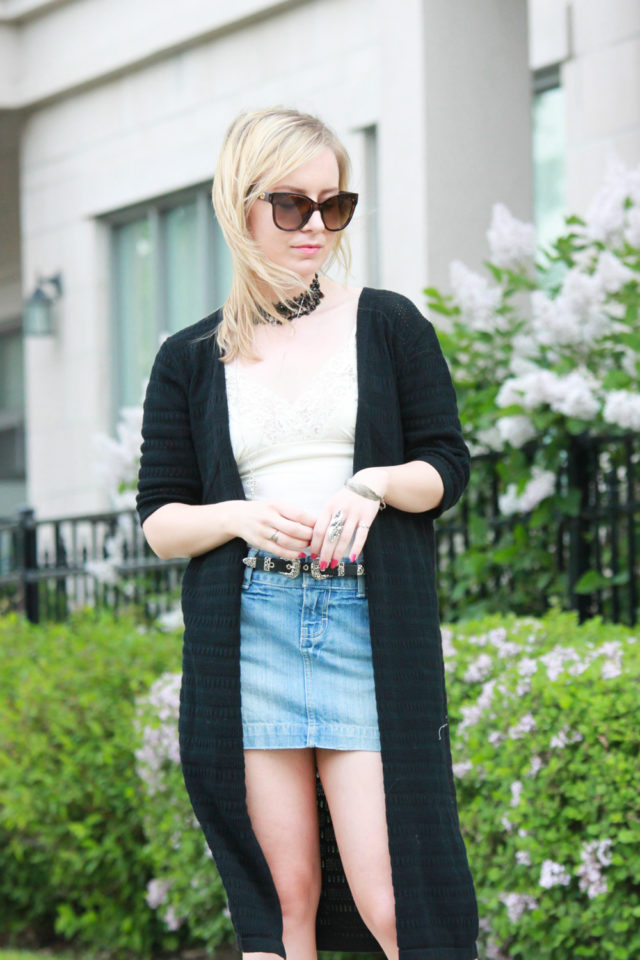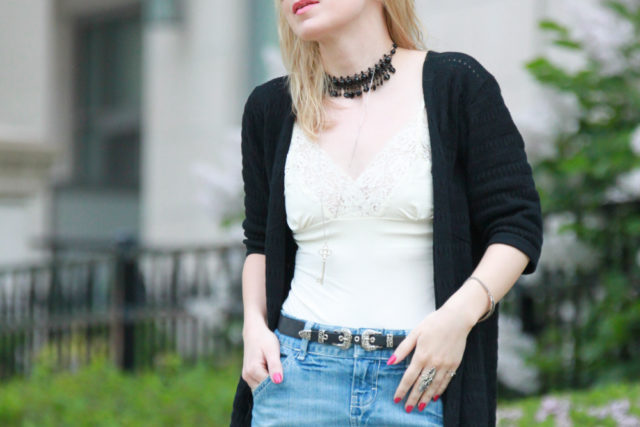 A duster sweater offers much styling versatility. If styling a casual look a good option is a denim skirt or denim shorts. I styled the look here with a lace detailed cami, however a graphic tee would look cute as well. For a more dressier look a duster sweater looks great worn over a dress. Either ankle boots or cute sneakers would compliment both types of looks. As I type this I'm actually getting excited thinking of other ways to style this duster sweater for fall.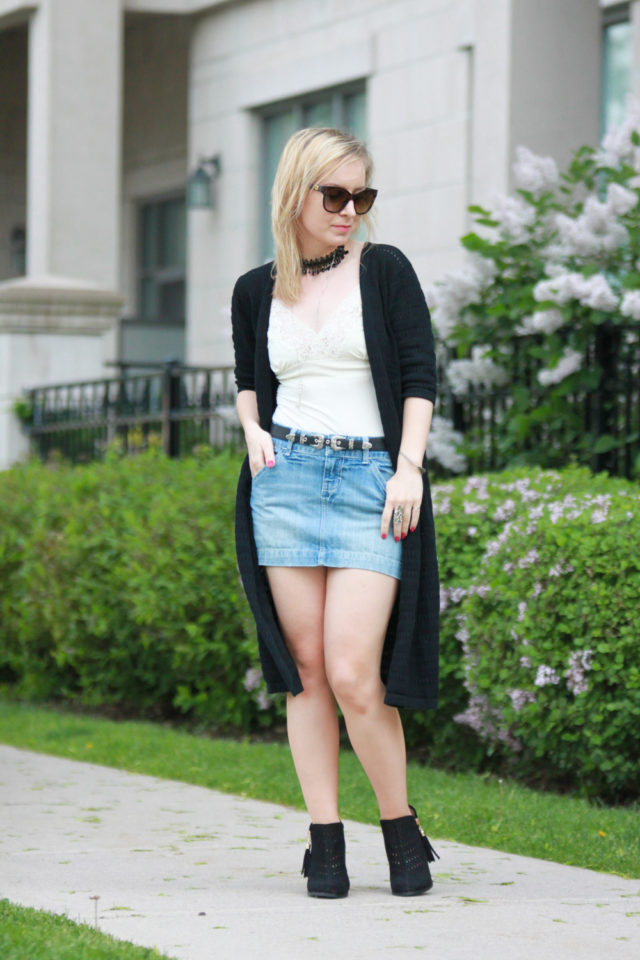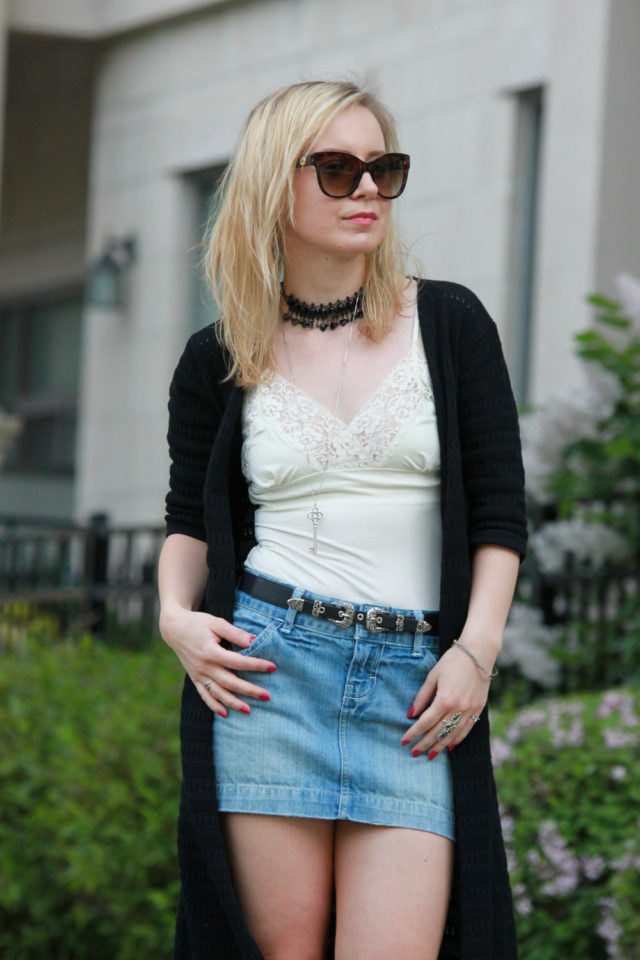 Duster sweater, Ankle Boots, Pink Martini. Cami, Victoria's Secret. Skirt, American Eagle. Belt, Lulus. Sunnies, Gucci. Choker, Bebe.
This year is probably one of the first where I'm actually looking forward to the change that comes with Fall. Maybe it's because of all the rain we've been having and why it hasn't felt like a real summer. Either way, for once I'm actually getting excited about creating layered looks, knits and a different colour palette. Are there any pieces or upcoming trends that you're looking forward to in the Fall?
xo