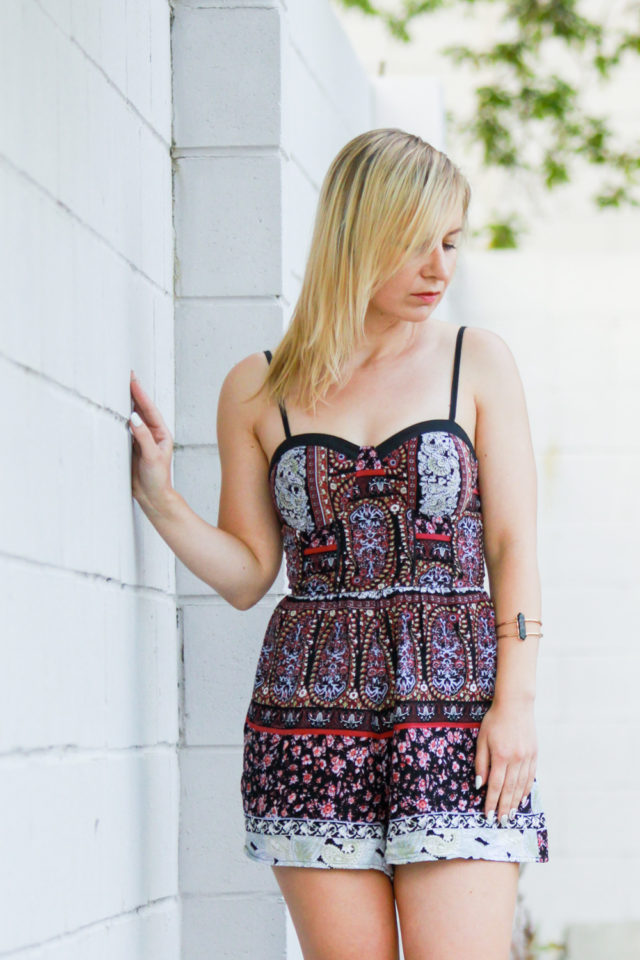 I really wish there was more summer left over just so that I could wear this romper more. I found it on a recent trip to Dixie Outlet Mall and knew it had to be mine from the time I spotted it on the rack. With the end of summer drawing near, a day to night look becomes more essential to deal with those chilly mornings and evenings. Aside from the warmth factor a day to night look helps transition one from their daily activities to their evening plans without too much required effort. Perfect for people like me who often times have to hustle from the day job to evening activities.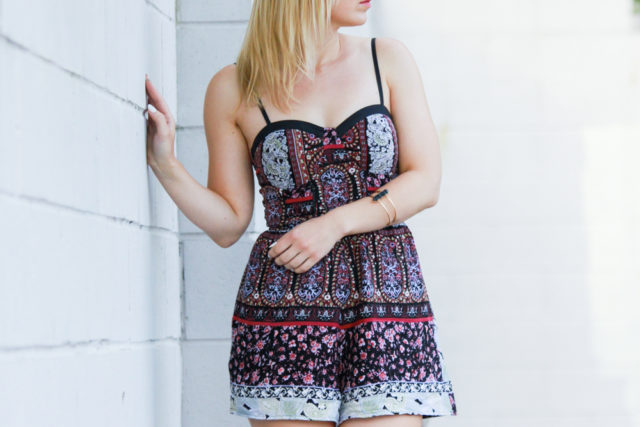 From the minute I spotted this Band of Gypsies romper I knew it had to be mine. Initially drawn to the vibrant bohemian print I became even more enamoured with the cut and bustier style top. Wearing a romper day to night offers the benefit of wearing an ultra short piece during the day without having to worry about accidental backside exposure while bending over picking out flowers. As soon as I established that the romper fit I knew I wanted to pair it with a loose light coloured cardigan.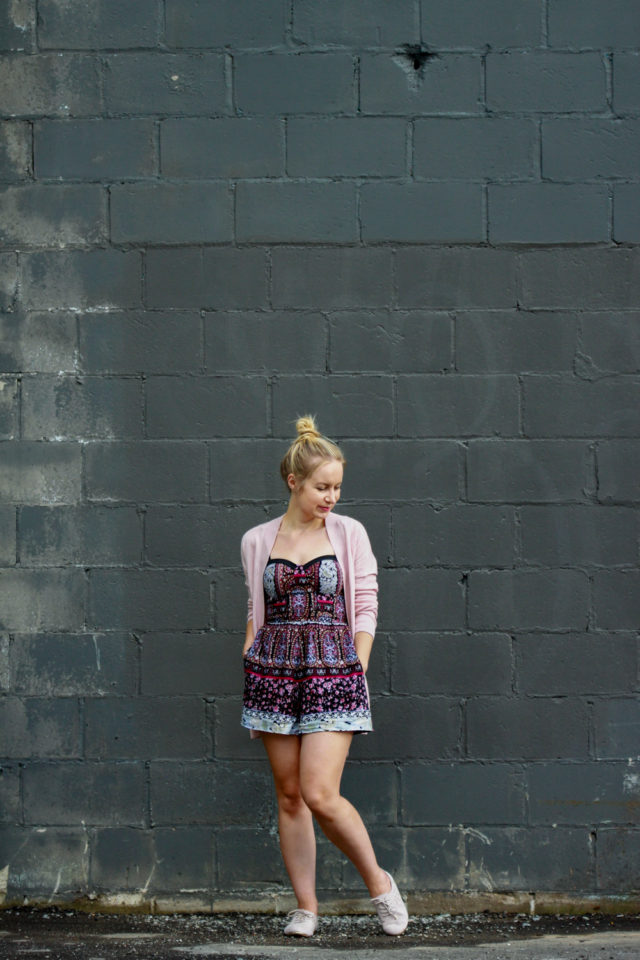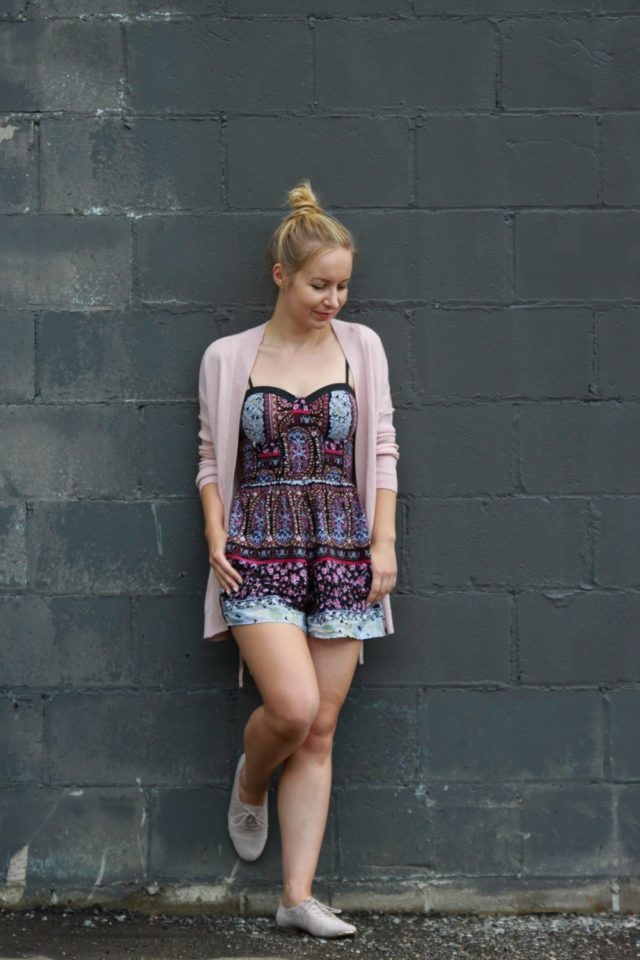 I found a blush pink cardigan throw from Garage. It has really cute side lace up detailing which goes with the whole nomadic vibe of the outfit. Both pieces cost me a total of $50 and with that in mind I decided to complete my day to night look with transitional shoe options.
One shoe that's been on my wishlist has been a pair of blush pink sneakers. Found these at Aldo on sale for $25 leaving me with a cute pair of daytime shoes and one item crossed off my wishlist. Double win here.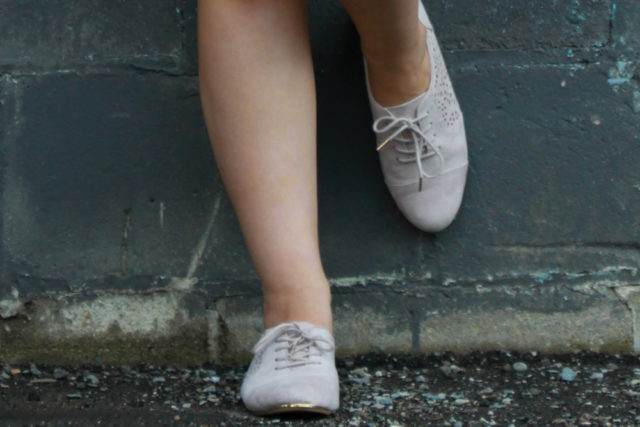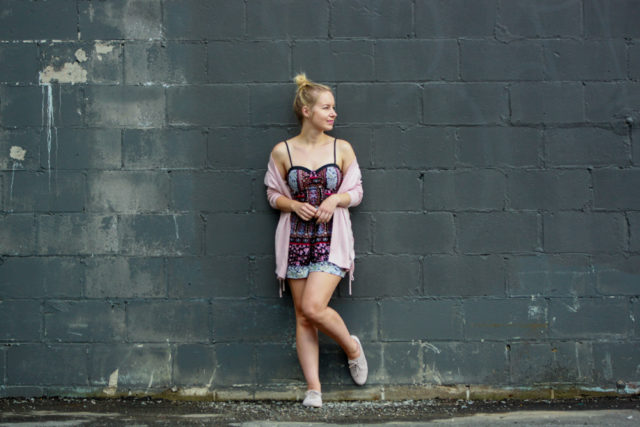 Transitioning this day to night look becomes as easy as undoing my top knot, losing the cardigan, swapping shoes and a hair flip. Bonus also knowing that I have a lightweight knit on standby if the evening becomes chilly.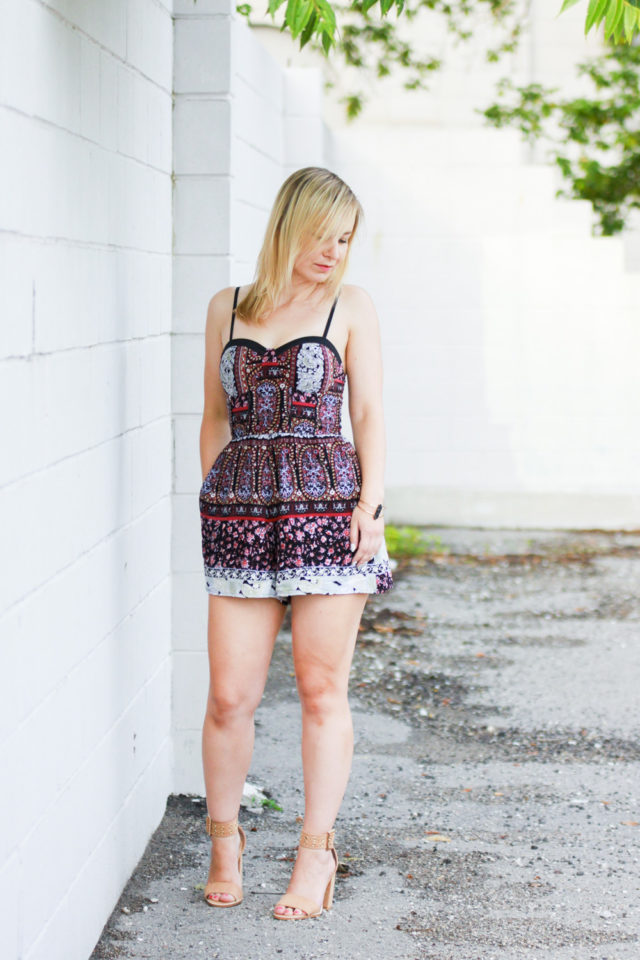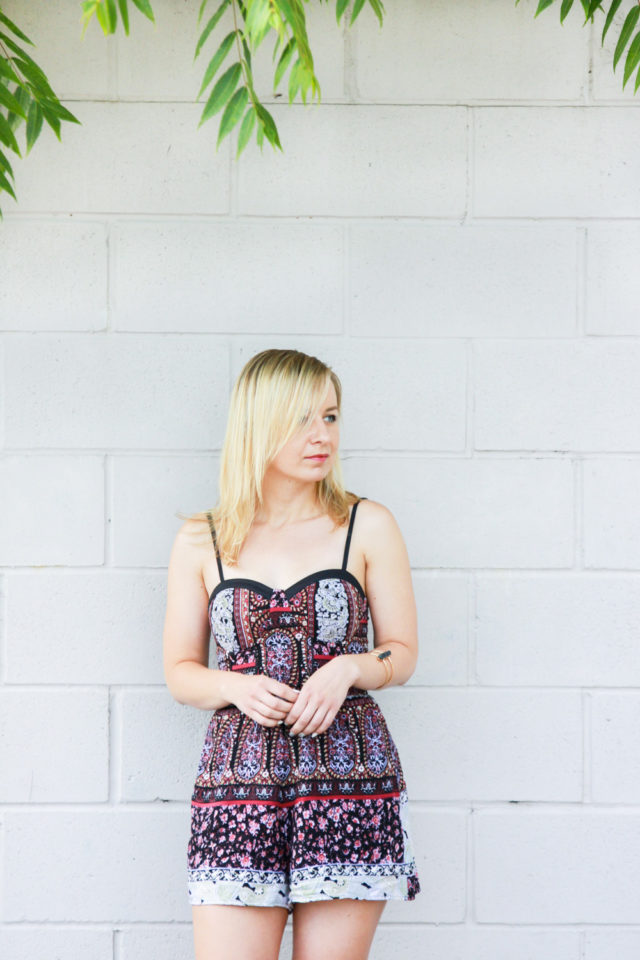 This evening look utilizes the daytime romper but with the ankle strap heels the look takes on a much more chic and sophisticated look. Perfect for late night dinners and fancy outings. And just in case you're wondering, the Guess sandals were $35.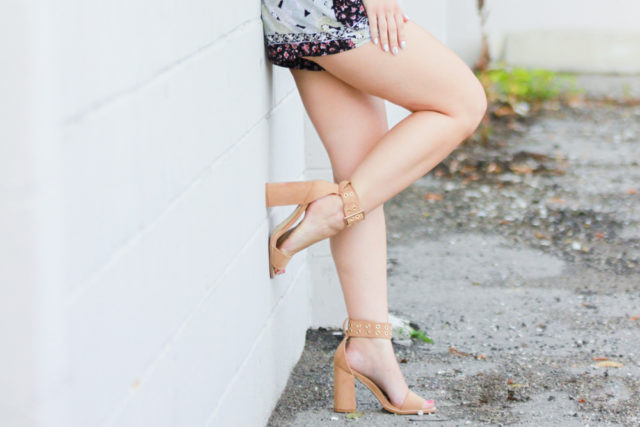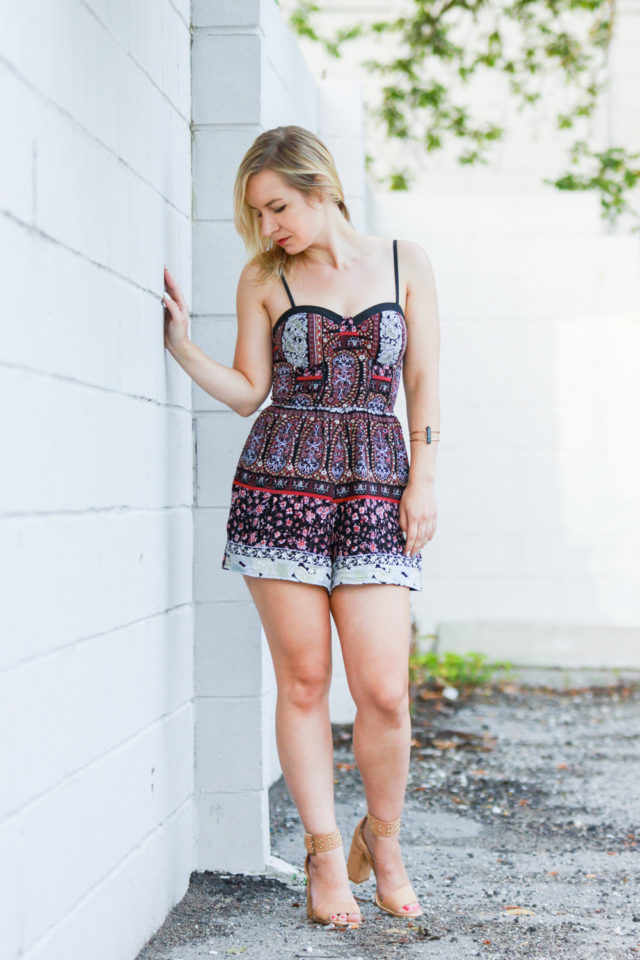 To complete the look I added a mineral stone bracelet cuff. Because all the jewelry I've been buying of late has some form of crystal or mineral attached to it. Good vibes only – enjoy your week!
xo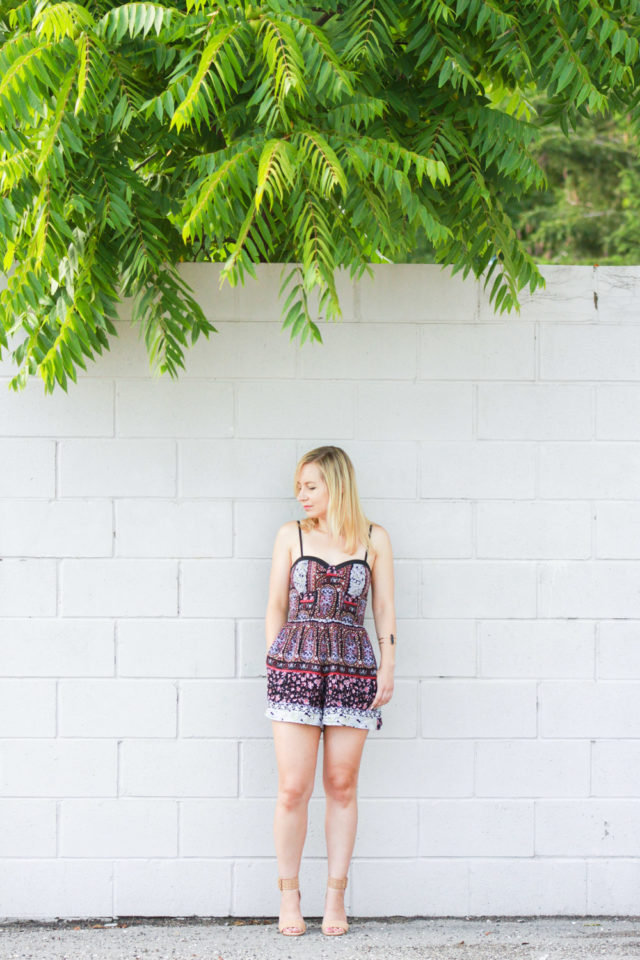 Romper, Band of Gypsies (Winners). Cardi, Garage. Sneakers, Aldo. Sandals, Guess (Winners). Bracelet, Winners.
This post was created in collaboration with Dixie Outlet Mall. All opinions expressed are my own.