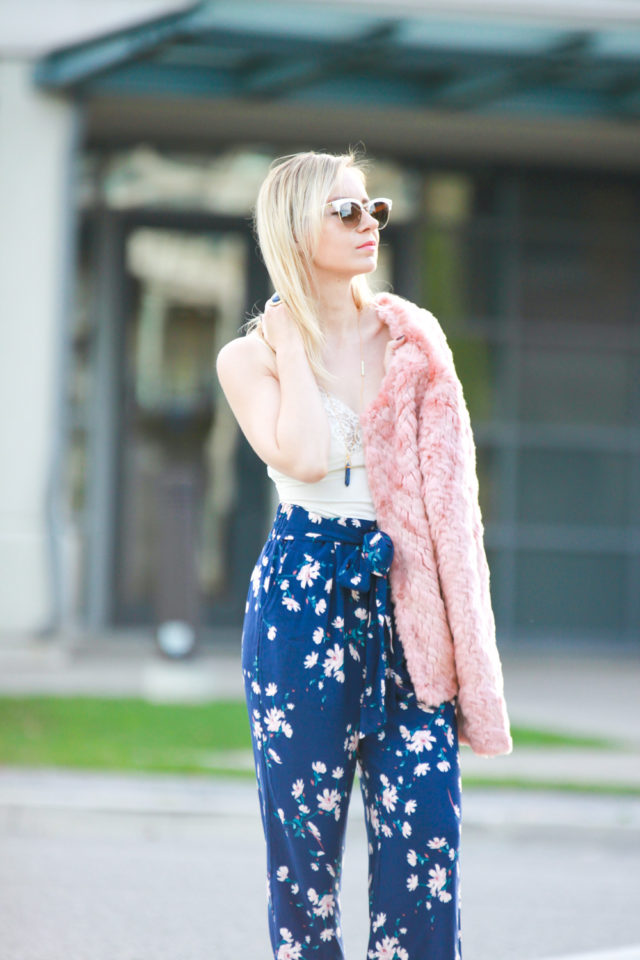 The blush pink faux fur coat. Never thought I'd own one of these things. While on a recent hunt for a new jacket, shortly after stepping into Winners I spotted a few of these boys on a rack. Without even going directly to the rack, I looked at my boyfriend and said 'I found the one.' He of course still had no idea what I was talking about. I did my due diligence and performed a quick sweep of all the other jackets out on the floor just to make sure I wasn't passing up on any other gems, and proceeded right to the fuzzy pink coat rack.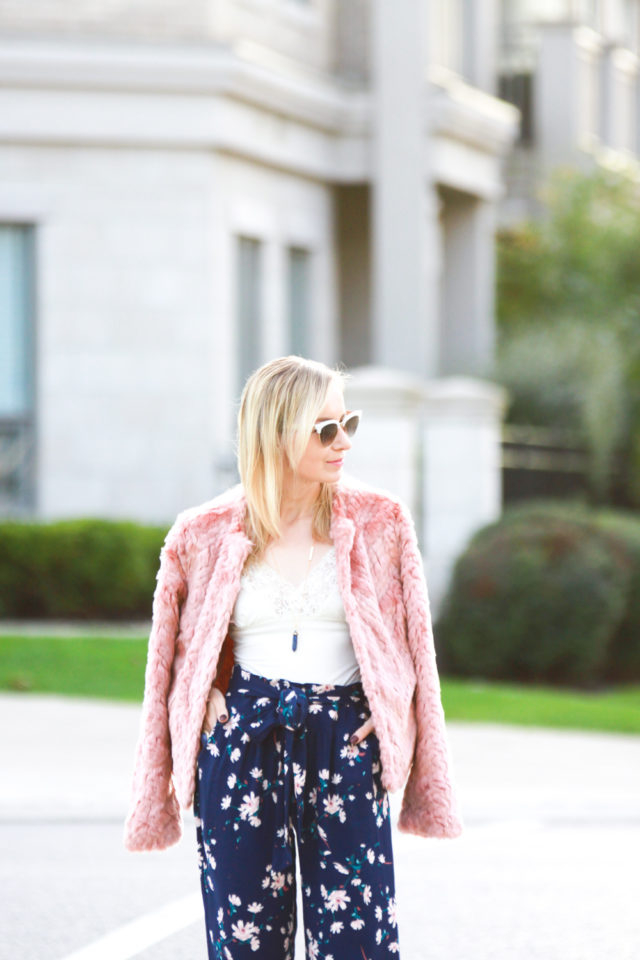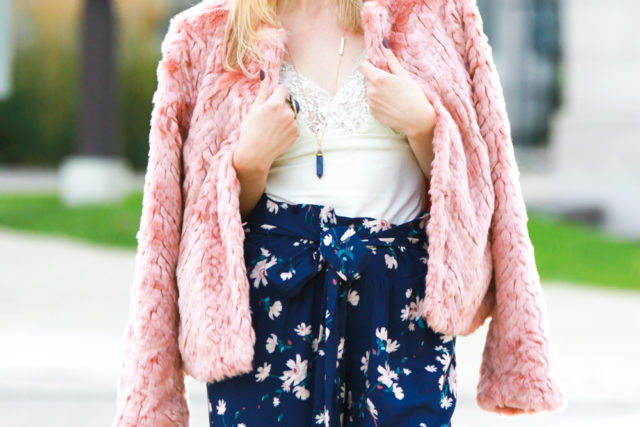 Seeing that this little beauty was from Sam Edelman was the icing on the cake. And while trying it on my BF was quite supportive of the choice and there was no muppet related teasing as I had anticipated. So now it was a done deal.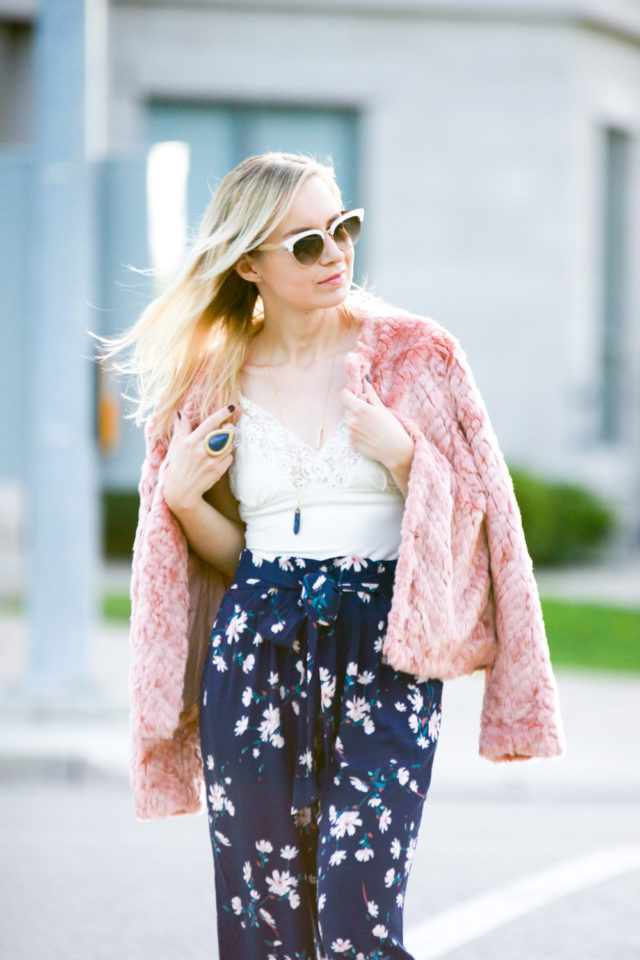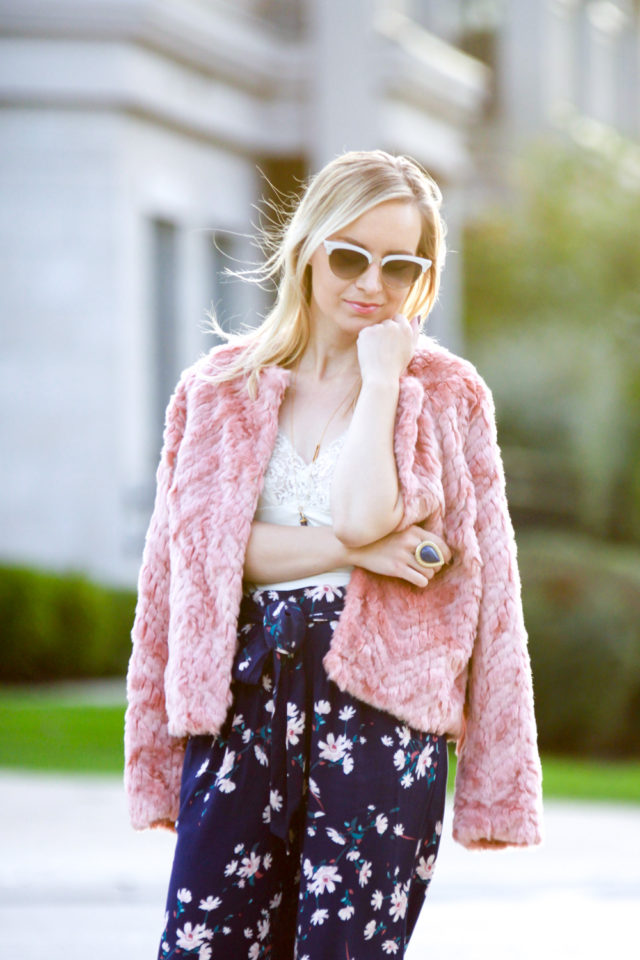 I own a couple of faux furs but they're  neutral and black and figured a pink one would make for a fun addition. Plus I had already picked up these paper-bag waist wide legs pants and the blush pink of the jacket would compliment the floral print very well.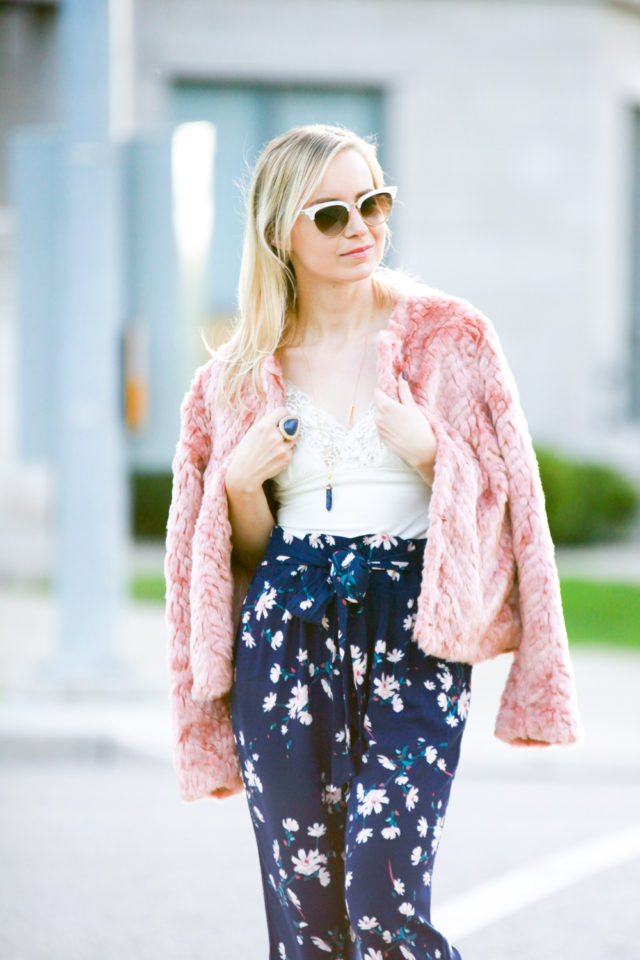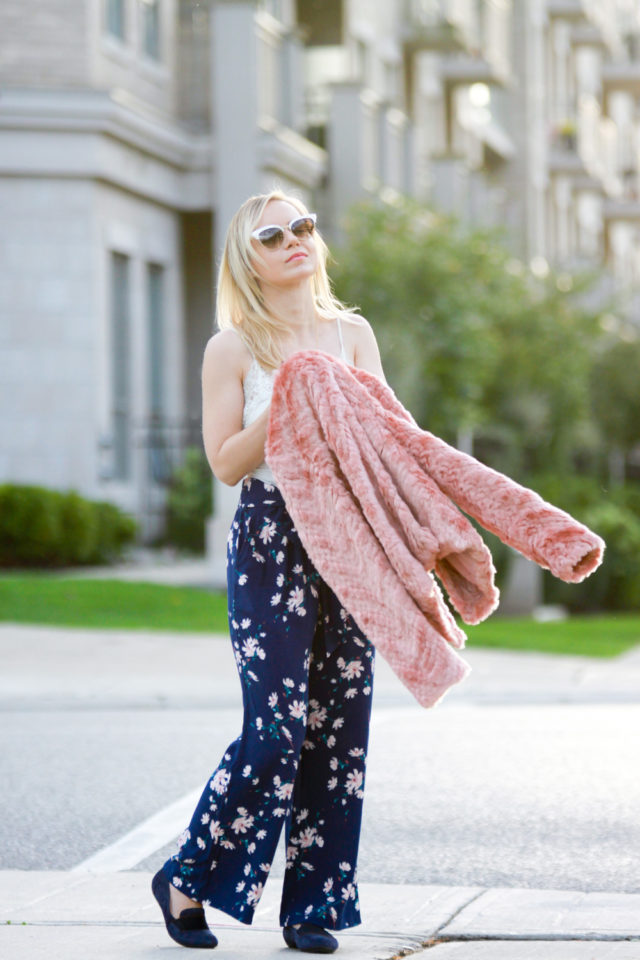 Pretty convinced this blush pink faux fur coat will also go great with denim in addition to these floral print wide leg pants. If you're looking to add a faux fur jacket into your wardrobe this season, I highly recommend getting a pink one.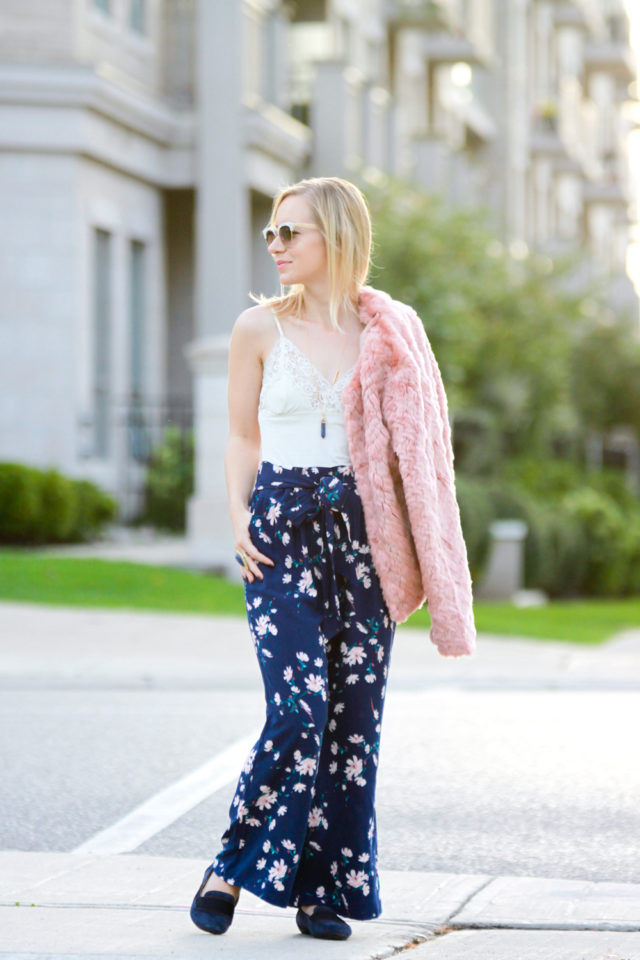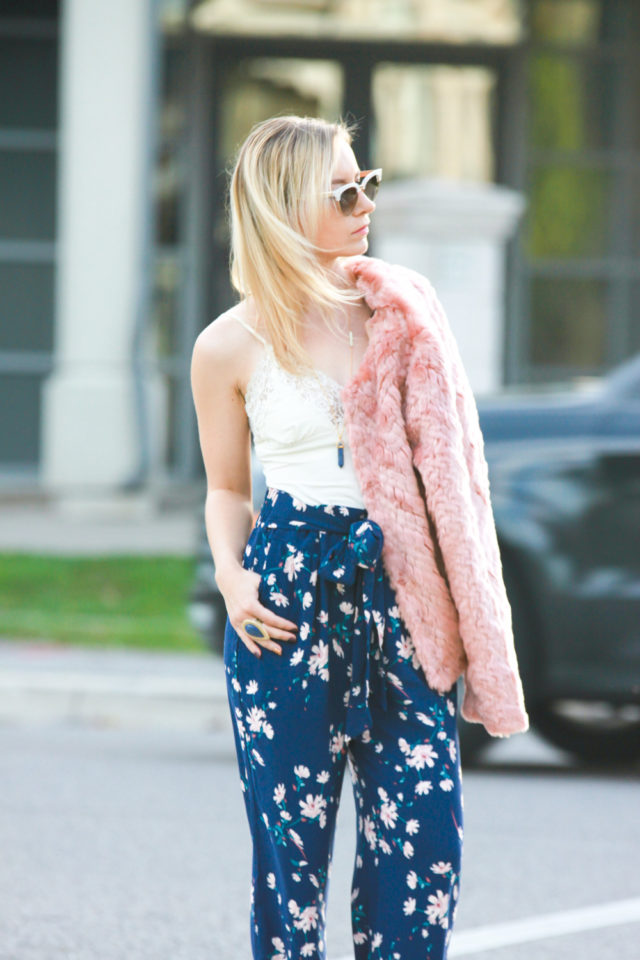 When shopping for new pieces I usually like to think of other coordinates to ensure I can wear the pieces together. After spotting these pants I immediately thought of my blue suede loafers, opting to wear this wide leg pant with a flat shoe rather than a high heel.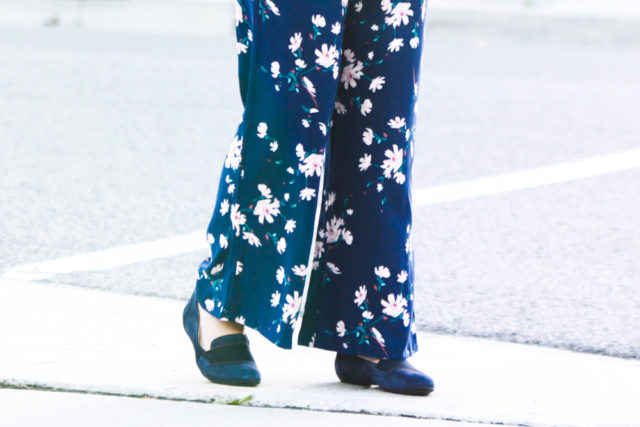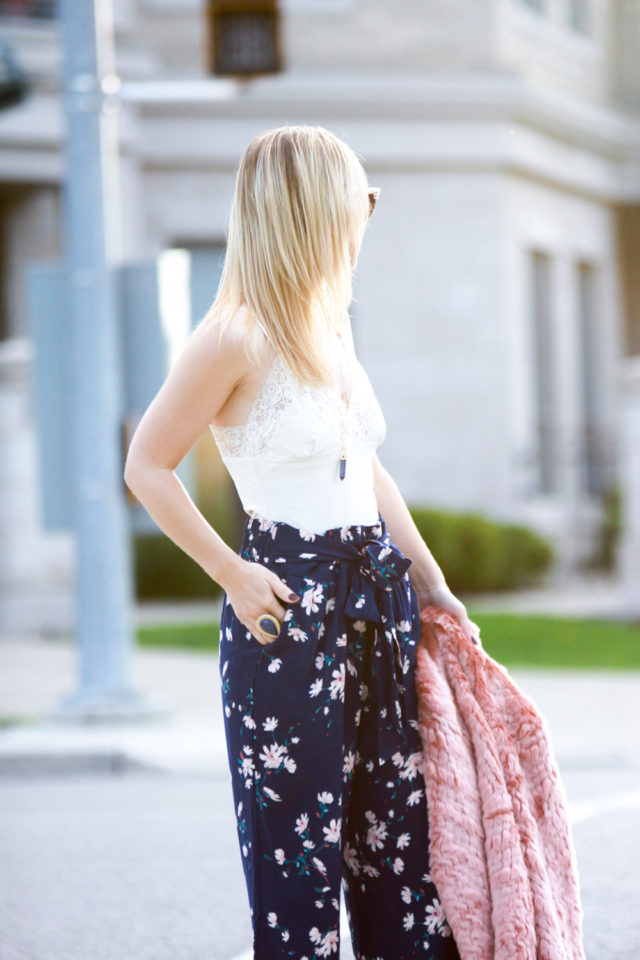 Jacket, Sam Edelman (Winners), Pants, Guess c/o Dixie Outlet Mall. Cami, Victoria's Secret. Shoes c/o Geox. Sunnies, Gucci. 
Doing so just helps to ensure that you'll get maximum wear out of your pieces.
And if you're anything like me you've got a ton of pink in your current capsule so a blush pink faux fur coat can't hurt either.
xo