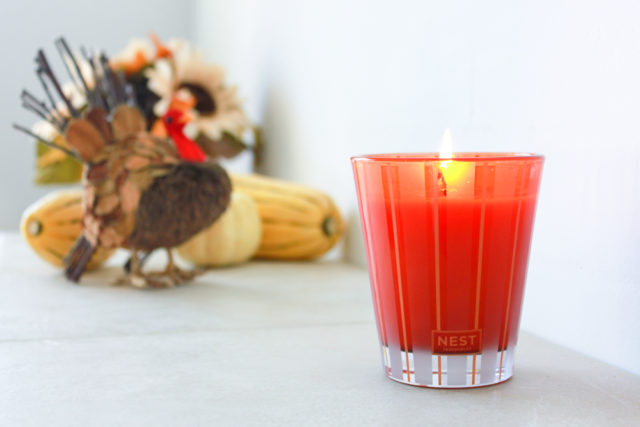 October. The month of Thanksgiving (for us Canadians) and of course Halloween. To be perfectly honest with you, both holidays that historically I've never really celebrated. With a European background I was more used to celebrating Día de los Muertos, or All Saints Day which falls on November 1st, and we never really had a Thanksgiving either. Growing up of course as a kid here in Toronto we did the Halloween thing, and over the years we've come to embrace the Thanksgiving holiday as it truly is a wonderful time to get together with loved ones and reflect what we're thankful for.
So I have to admit that this October is a bit exciting, not only with all the PSL and pumpkin spiced baked goods I've consumed so far, but also with some Fall decor and Halloween makeup that I've been playing around with. So have a read on for all kinds of October goodies that you need to know about.
Ambiance. So important. Our house has been smelling like pumpkin chai for the last two weeks thanks to this candle I received from NEST Fragrances. This candle smells like as if someone was baking pumpkin chai muffins in the kitchen. Sadly they're not, but the yummy smell does suffice. Made with a blend of wild pumpkin, spicy masala chai, cardamom, ginger and of course cinnamon, this candle is a must this month – along with some mini pumpkins and gourds of course.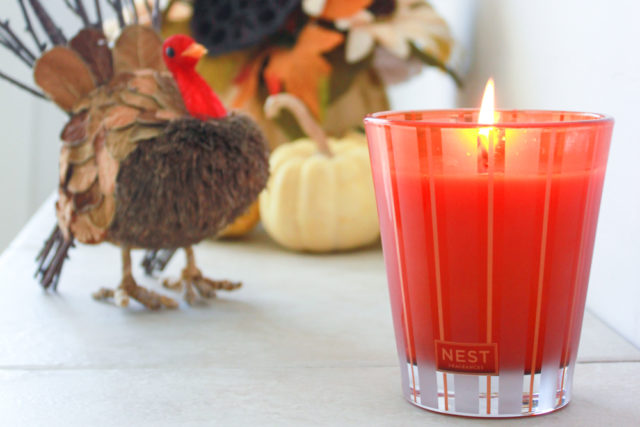 For the ultimate good vibes I've been pairing the pumpkin chai candle with my Himalayan salt rock lamp making for some really cozy and fragrant nights.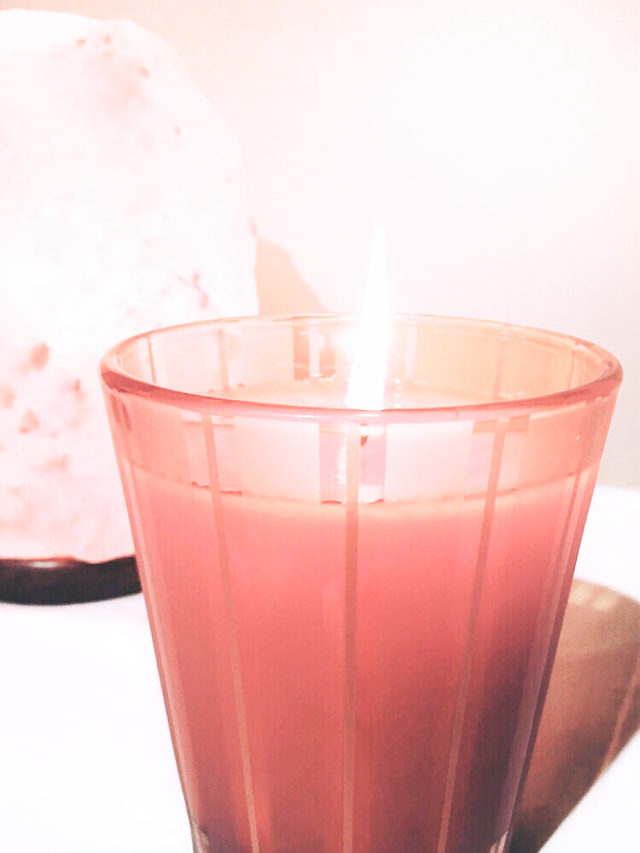 There's just something about drinking tea when it's cold outside that makes me feel all warm and cozy. While I do love all kinds of tea, I can never get away from my all time favourite, Jasmine tea from Harney & Sons. I usually treat myself to a box whenever I step into an Indigo and I love drinking the tea out of my vintage tea cups. They also have a Hot Cinnamon Spice Tea flavour which is yummy and perfect for this month.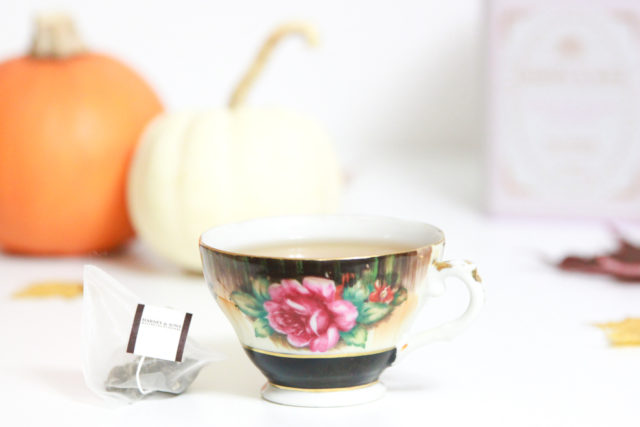 Ok and now onto the more Halloween type stuff. A few weeks ago I had the privilege of attending a holiday preview for Kiss Products and imPRESS nails. We got a sneak peek at their Halloween inspired nails (some of which we also got to take home) which I was super excited about because the nail art is like scenes right out of Halloween movies. Seriously, how cute are these matte nails? Love their cute yet eerie and spooky vibe!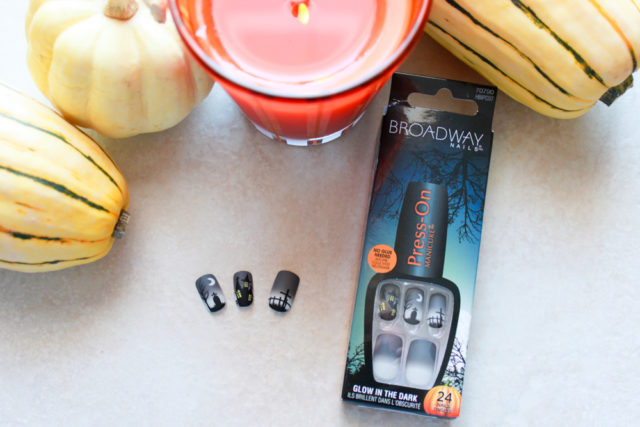 As if the matte Halloween landscape nail art wasn't cute enough, check out the glossy nail press ons. My fave is the mummy one, how cute!? And yes of course I was burning my pumpkin chai candle while playing around with these nails, because it's all about the Fall ambiance!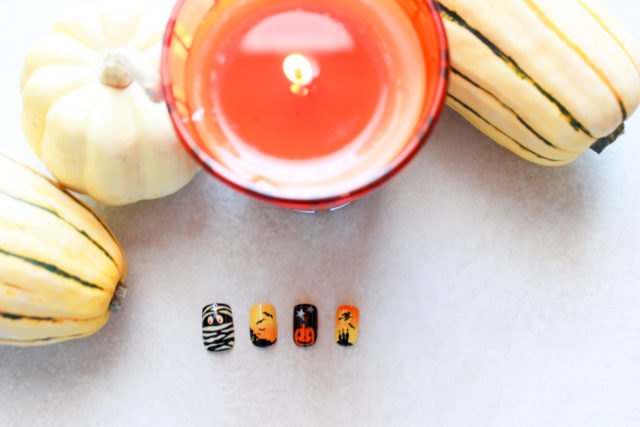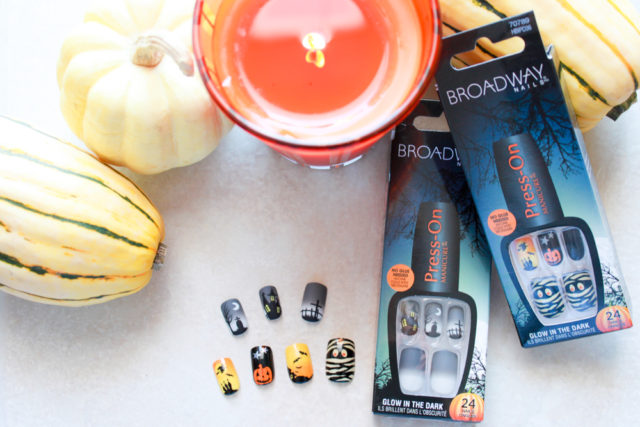 And last but not least, I had a little bit of fun with some NYX Cosmetics makeup creating some Halloween looks. My boyfriend is a huge KISS fan so he asked me if I could do Gene Simmons makeup on him. I've never done full blown face make up before but being an artist it seemed like it would be fun. The look came out pretty decent and he was very happy with it. Of course after I finished his Halloween makeup I felt a bit left out, so I ended up doing some Día de los Muertos sugar skull makeup on myself.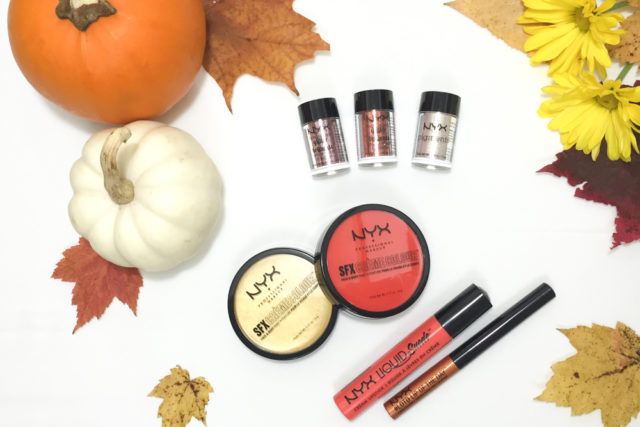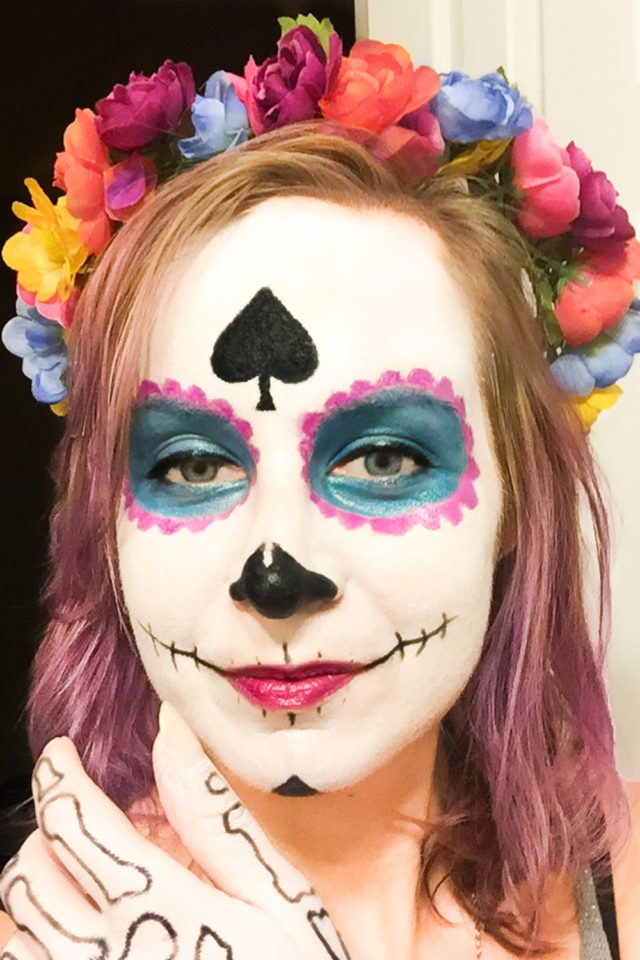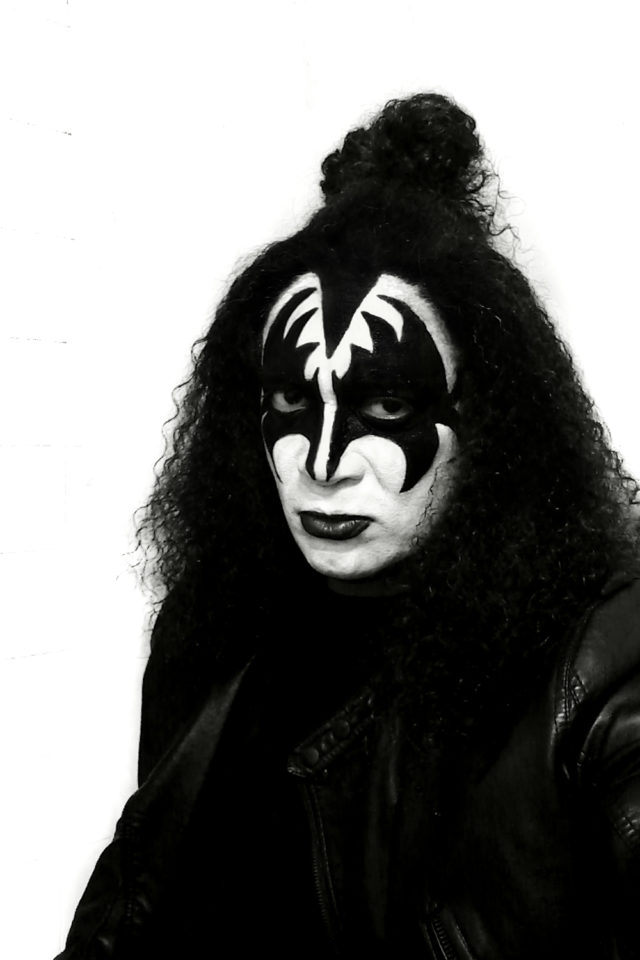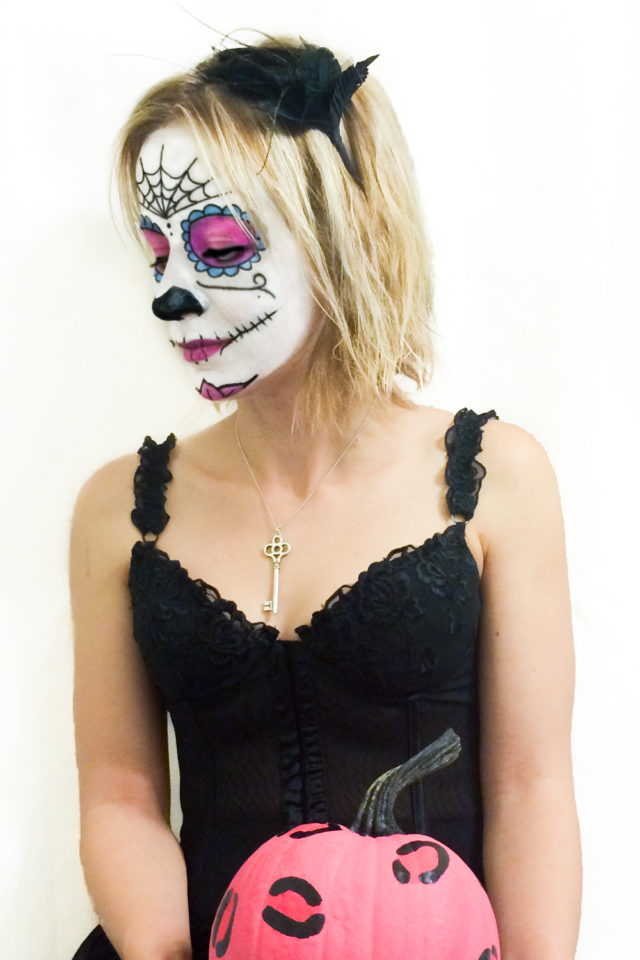 I hope you enjoyed my little roundup of Fall vibes and Halloween makeup ideas. I actually had fun with the face painting and would love to try more make up looks so do let me know in the comments section if you'd like me to try something different or need a tutorial.
Also, I would like to take this opportunity to wish all my fellow Canadians a very wonderful and festive Thanksgiving long weekend. I've never been as grateful for the few, but very important people in my life as I am now, and I hope that all of you get to spend some time with your dear and loved ones this long weekend.
xo