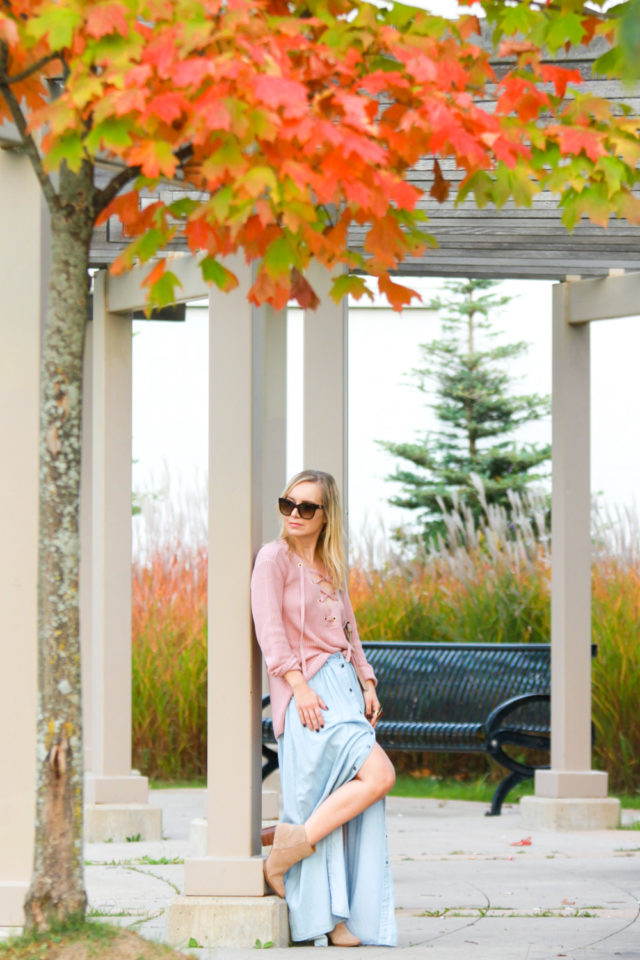 And just like that Fall is in full swing. While I do feel a little bit ripped off because I had to sit out all that summer weather we were having the past few weeks, I can't deny the beautiful colour palette that autumn has brought with it. This is also the first time that I'm trying to have a positive outlook on Fall because usually this time of year I'm rather grumpy that summer is over. In an effort to stay content while our seasonal temperatures drop I'm turning to cute and feminine pieces as well as playing around with different textures to make Fall more girly and fun.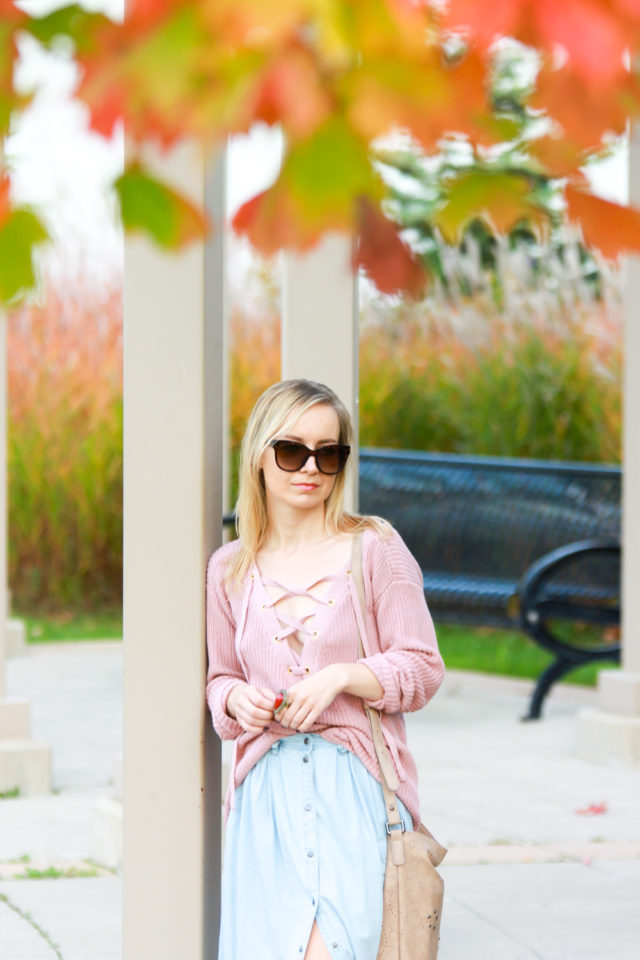 First up is this blush pink lace-up knit sweater. It's no secret I love lace-up anything (probably because of its reminiscence of the Victorian era) and this knit will be in heavy rotation all season long. It's one of those pieces that will go well with pretty much anything and I think my favourite combo will be with denim. I've already worn it with ripped jeans and it looked great and wanted to see how it would fare with a maxi skirt.
I really like the versatility of this chambray maxi skirt with the button front. Depending on hold cold it is I have the option to button it all the way down, and even add leggings, if I wish. For warmer days it looks great unbuttoned and can by styled with anything from sneakers to ankle boots, and OTK boots.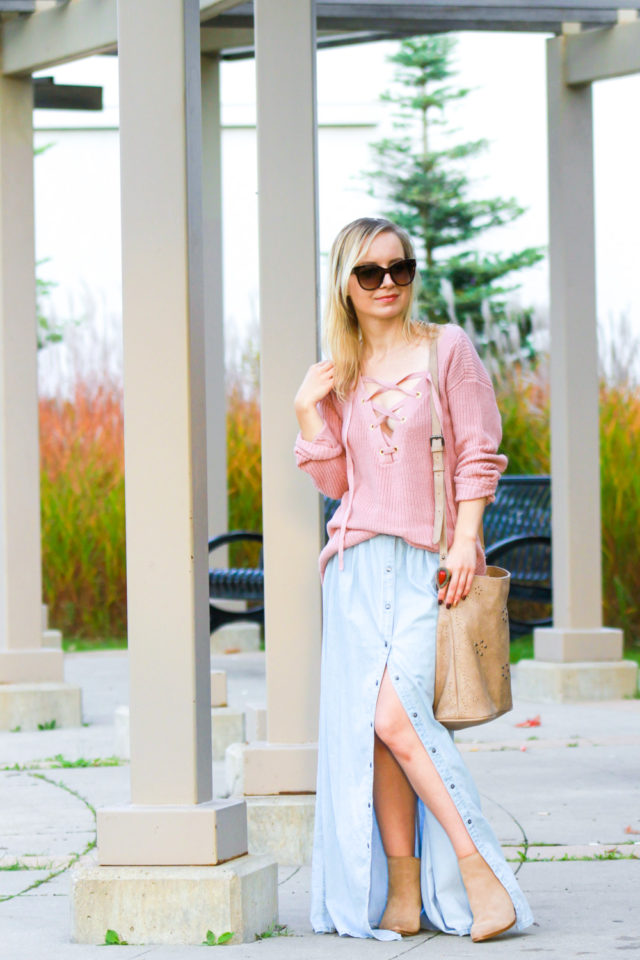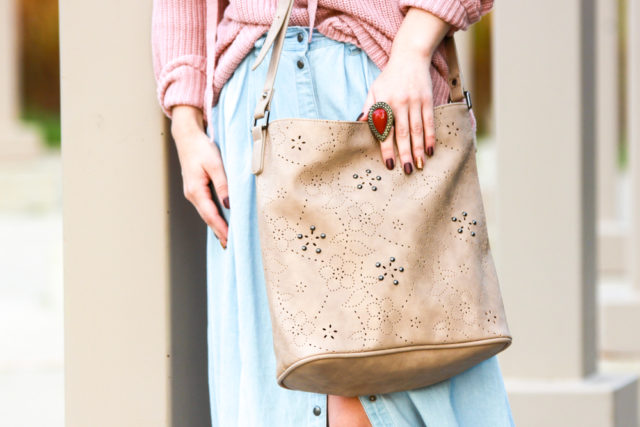 To add some feminine details as well as that boho feel I styled the look with a hobo shoulder bag from Pinkstix. What really drew me to this bag was the perforated floral and hematite studded detailing. It's been a while since I had seen such attention to detail on a shoulder bag and knew I had to have this one. This bag also comes in a navy blue which made the decision tough for me, but in the end I opted for a lighter shade. And it matches my suede ankle boots so in the end that was a major deciding factor.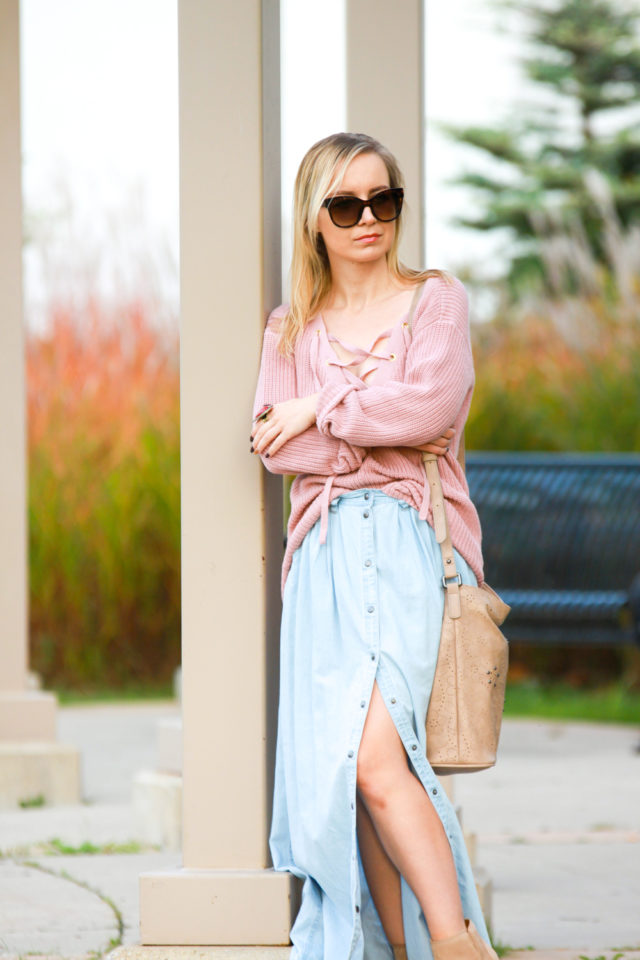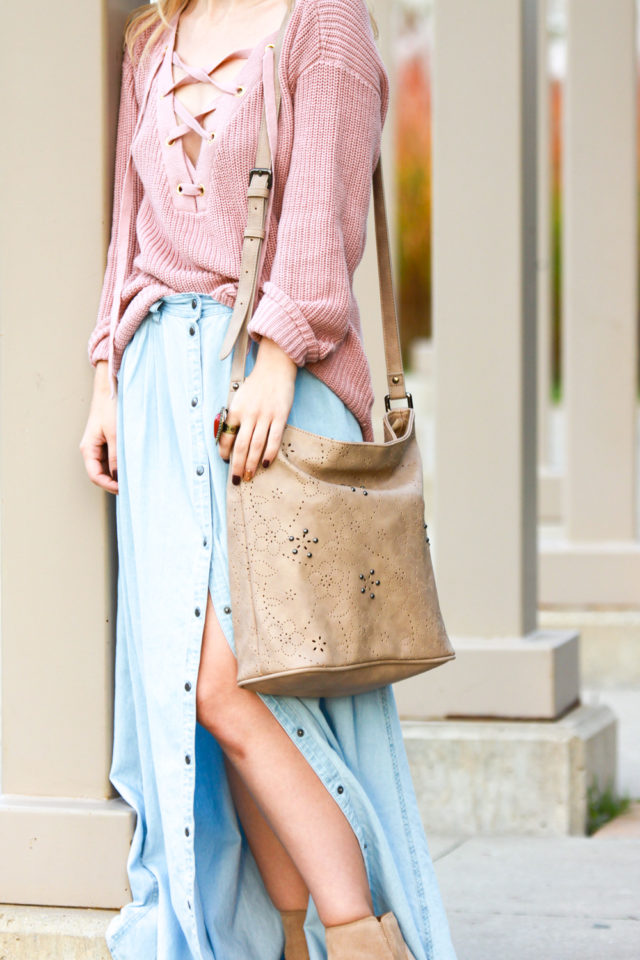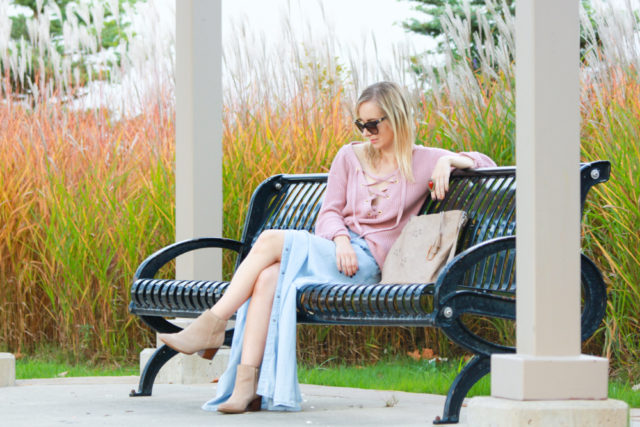 I'm quite happy with how the fall floral detailing on this shoulder bag compliments my bohemian style and I'm looking forward to wearing it with the lace-up knit sweater and and ankle boots throughout the season. Also appreciate that I can fit a ton of stuff in this bag because lately my life's been a mess so it really helps to be able to just "throw" everything in it and – run. Because that's just how life is sometimes.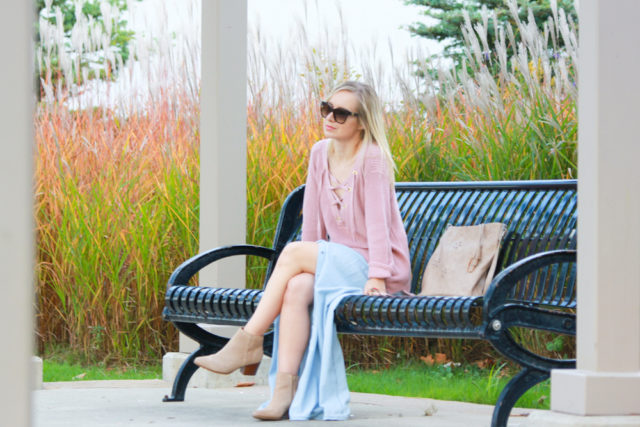 Knit, Guess. Skirt, Pistola Denim. Bag c/o Pinkstix. Boots, Aldo. Sunnies, Gucci. Ring, Samantha Wills. 
Wishing you all a lovely start to your week!
xo