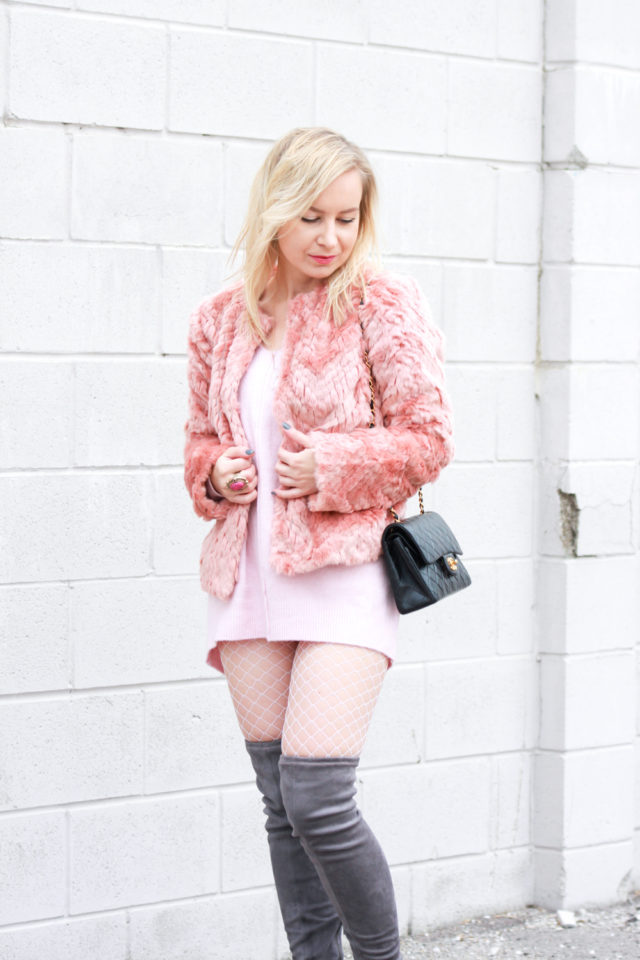 Every fall and winter season I rave about sweater dresses. I absolutely love them, not only for wearing out but also for lounging around in the house. While I've amassed quite a few grey sweater dresses, this season I wanted to add a lighter colour to my lineup and a pink sweater dress was on my wish list.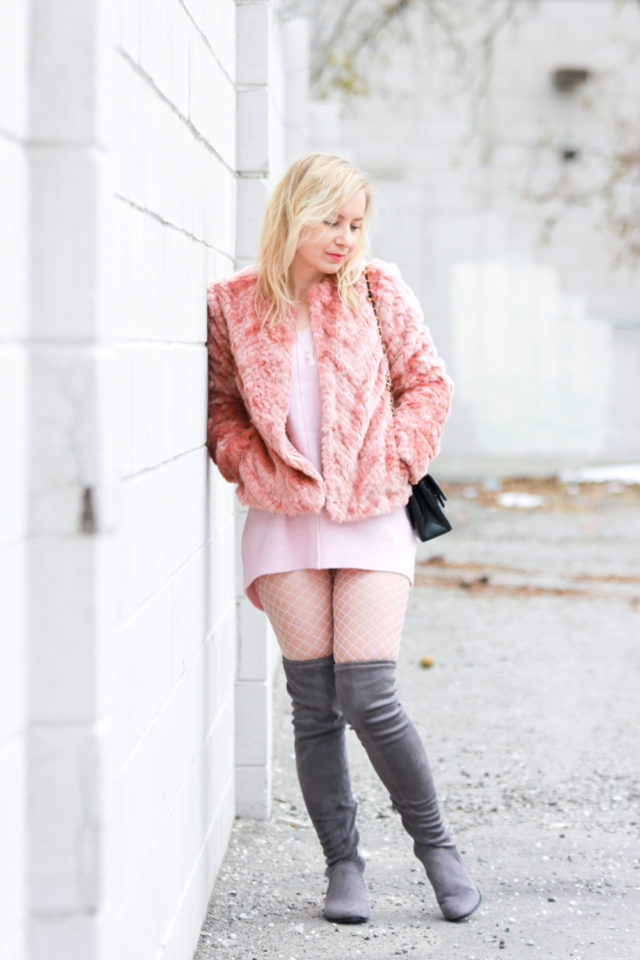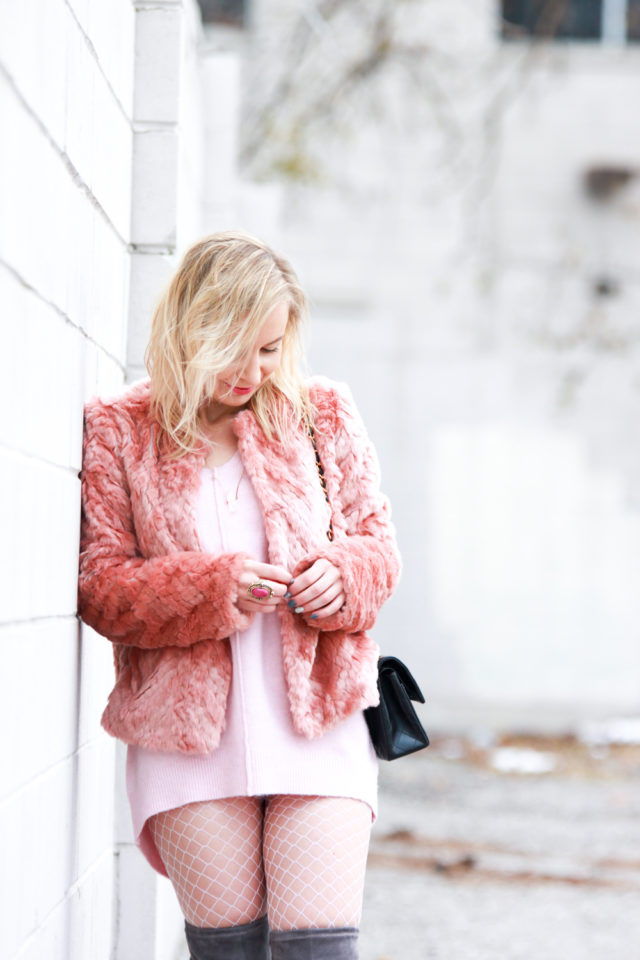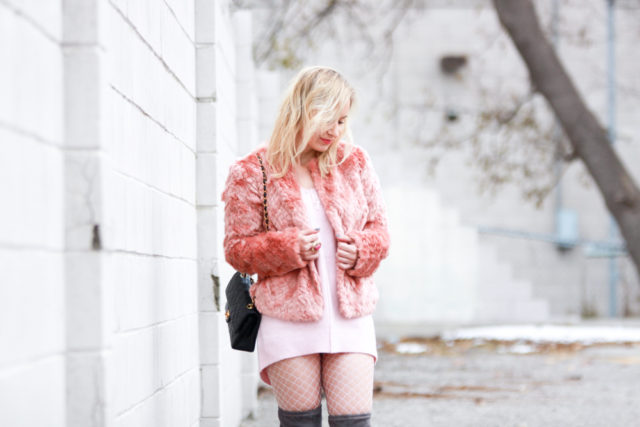 Why do I love sweater dresses so much? They are easy to style and warm for our cold Canadian winters. My favourite way to wear them is with OTK boots and over the knee socks for inside the house. Sweater dresses can also be worn with leggings and booties, or even layered over jeans. They are very versatile and effortlessly stylish. Currently on trend and comfortable…so have I convinced you that you need one in your life yet?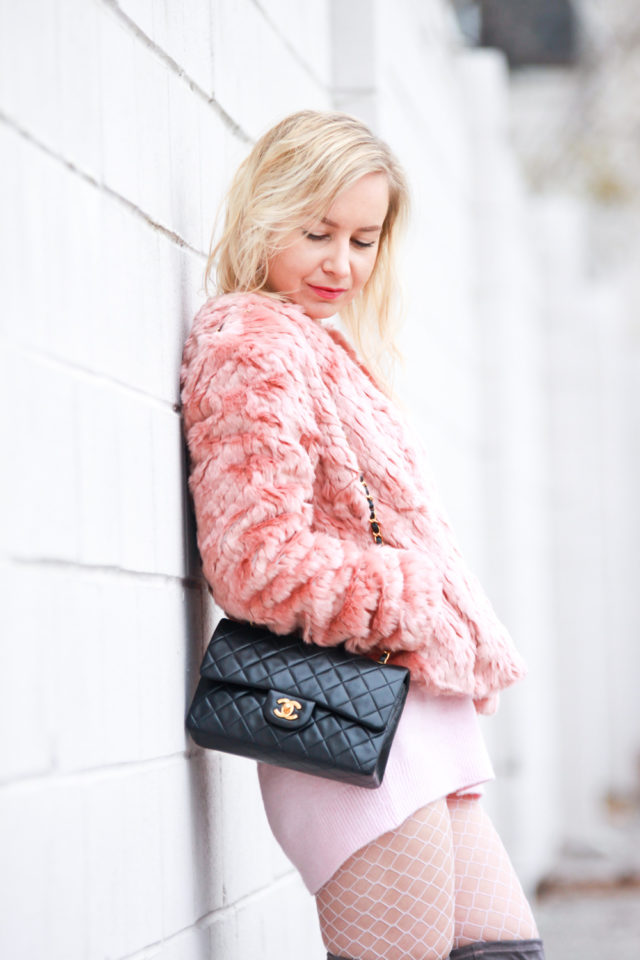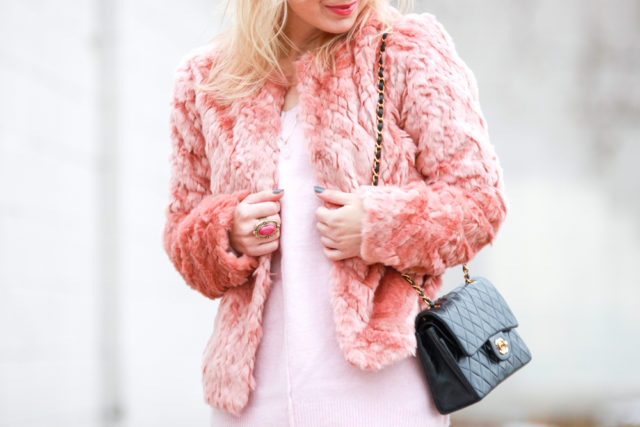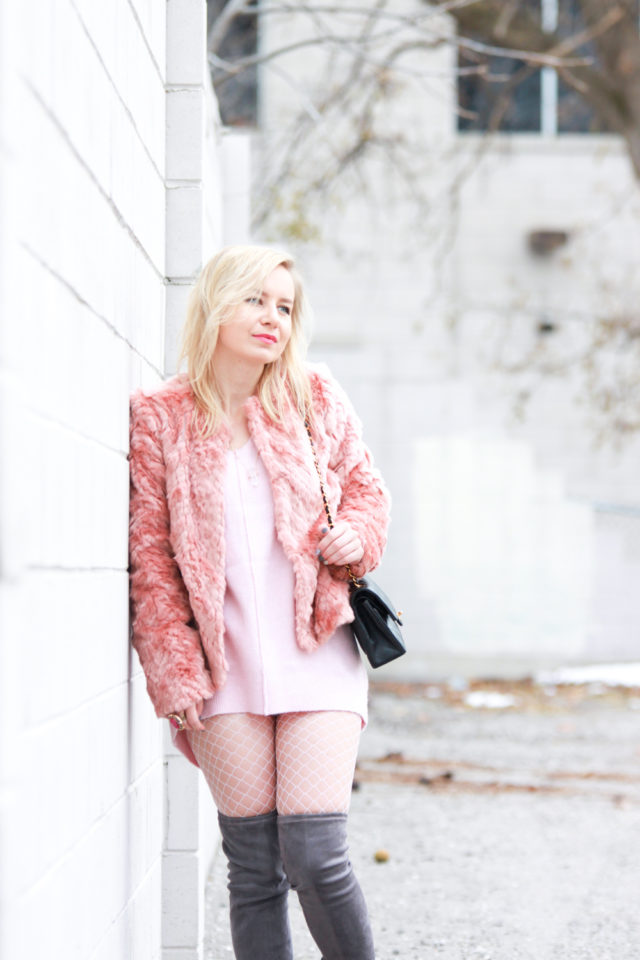 I spotted this pink sweater dress while shopping for a skirt at Topshop the other day, and while it wasn't on my list I simply couldn't refuse. This same style also comes in a light grey but the last thing I needed was another grey sweater dress so I had to let it go. Although I must admit it was hard putting it down.
While I didn't even bother to try this dress on at the store (with its loose cut I knew it would have to fit) I was a bit shocked at how short it was when I put it on. But, I love an ultra short hemline worn with over the knee boots. There's just something very feminine and classy about that. And I figured, it ain't by accident that this pink sweater dress was that short. Somebody at Topshop decided to make it that short, so who am I to argue?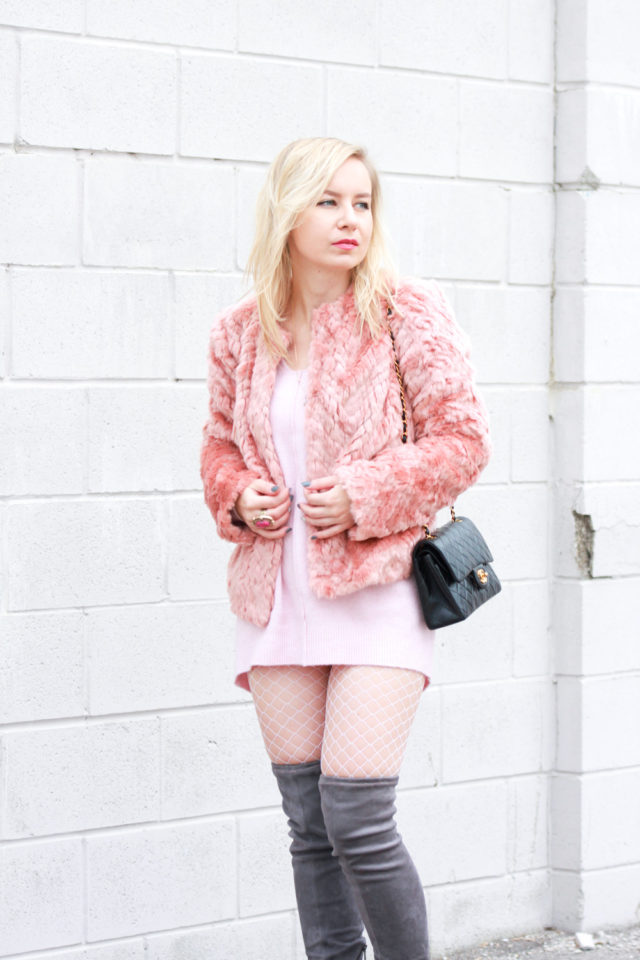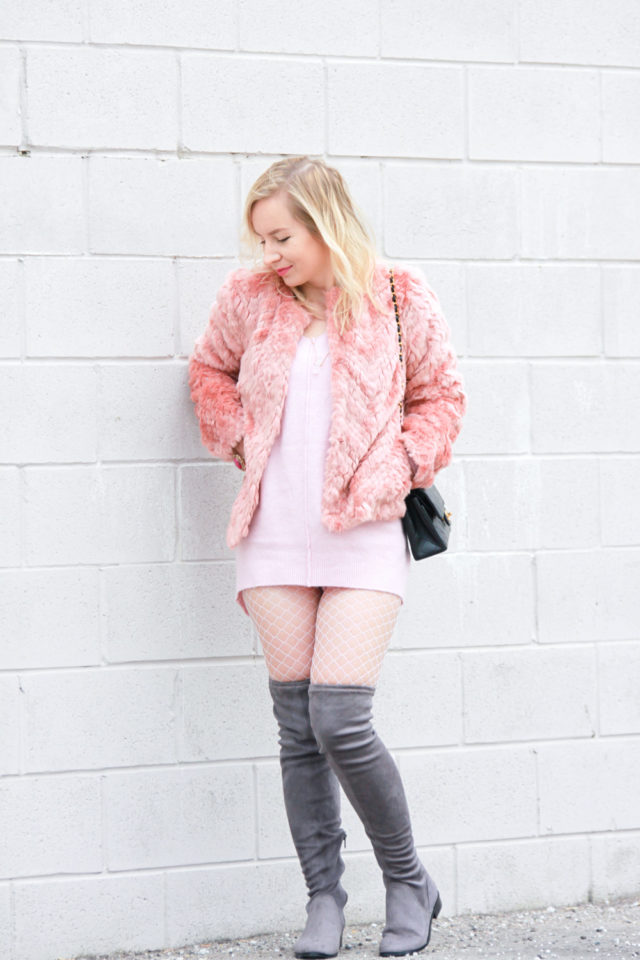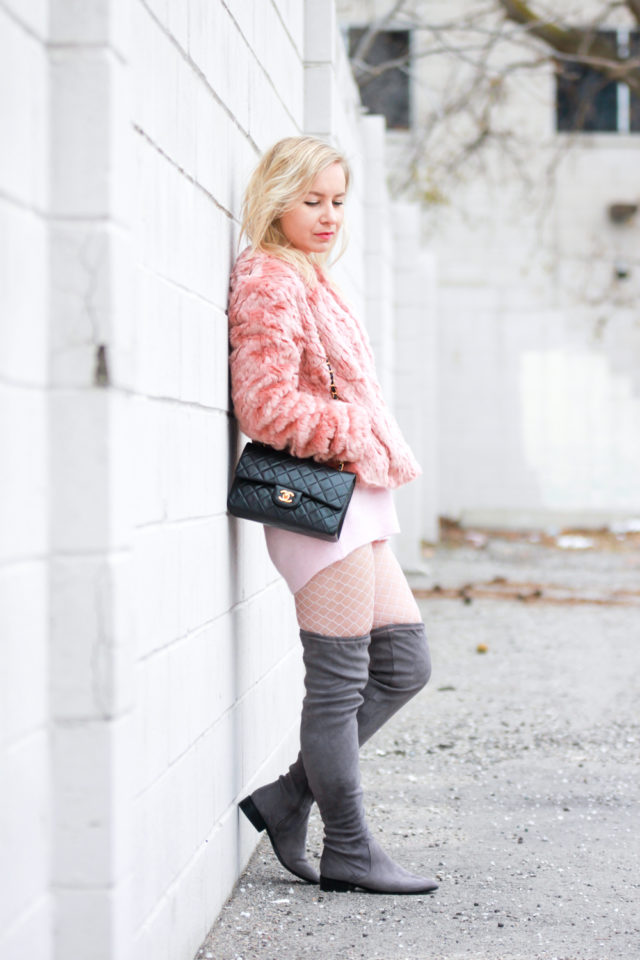 Dress, Topshop. Coat, Sam Edelman (Winners) c/o Dixie Outlet Mall. Boots, Aldo. Bag, Chanel. Necklace, Enclave Gems. Ring, Samantha Wills. 
I styled the pink sweater dress with my pink faux fur Sam Edelman coat and grey suede over the knee boots. Threw on some white oversized fishnet tights under the boots and a crystal necklace to complete the look. It took no time whatsoever to coordinate this outfit and it looks pretty decent for going out. Just one of the things I love about sweater dresses.
So if you're looking for one, might I suggest you go with a pink sweater dress because pink just makes everything happy. This one is $80 at Topshop and I've also linked a few similar styles below.
xo