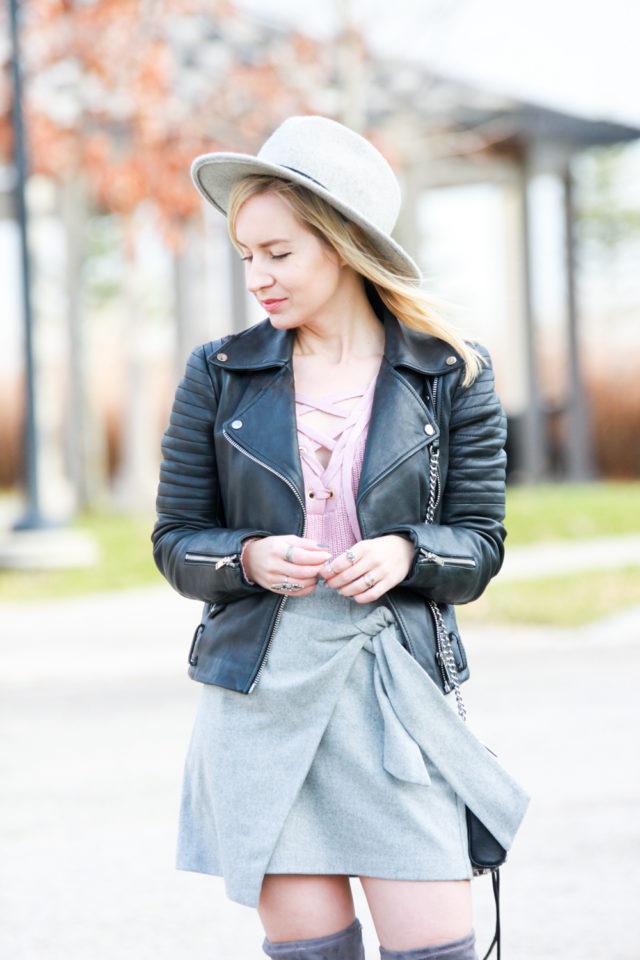 To keep up my fascination with short hemlines and tall boots I went on a hunt for a new miniskirt. I ended up finding this gorgeous wool blend skirt from Aritzia. I don't know what it is, but I always tend to gravitate towards Wilfred pieces when shopping at Aritzia, and this Wilfred wrap front skirt was no exception.  It works so well with over the knee boots and I paired it with my favourite lace up pink sweater, which you've all seen a couple of times now.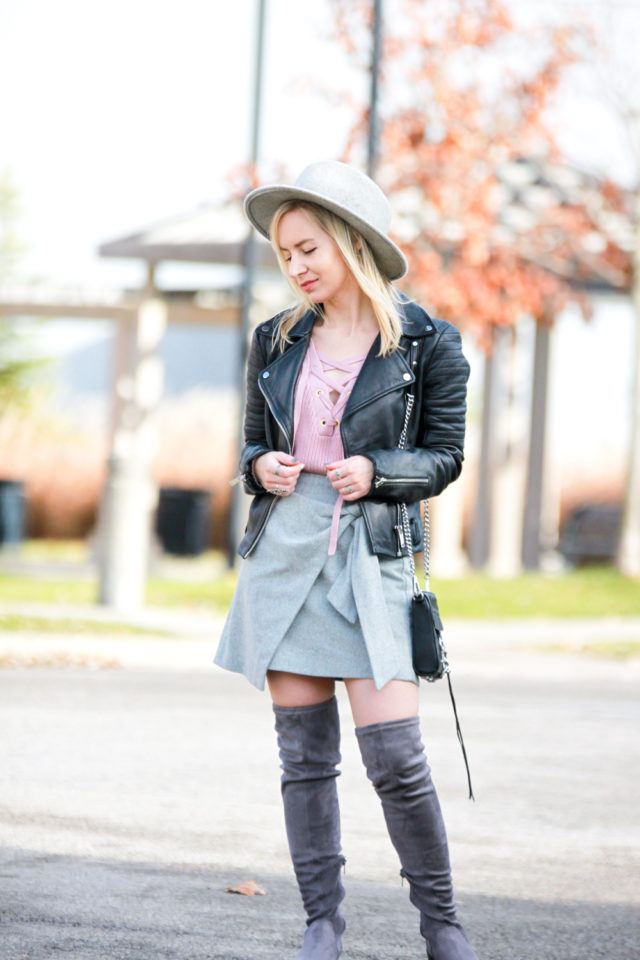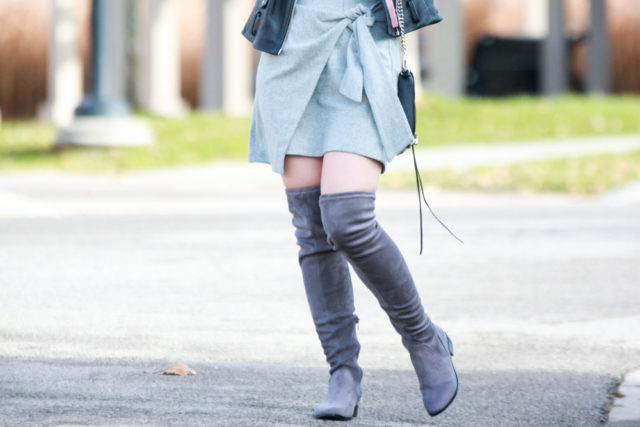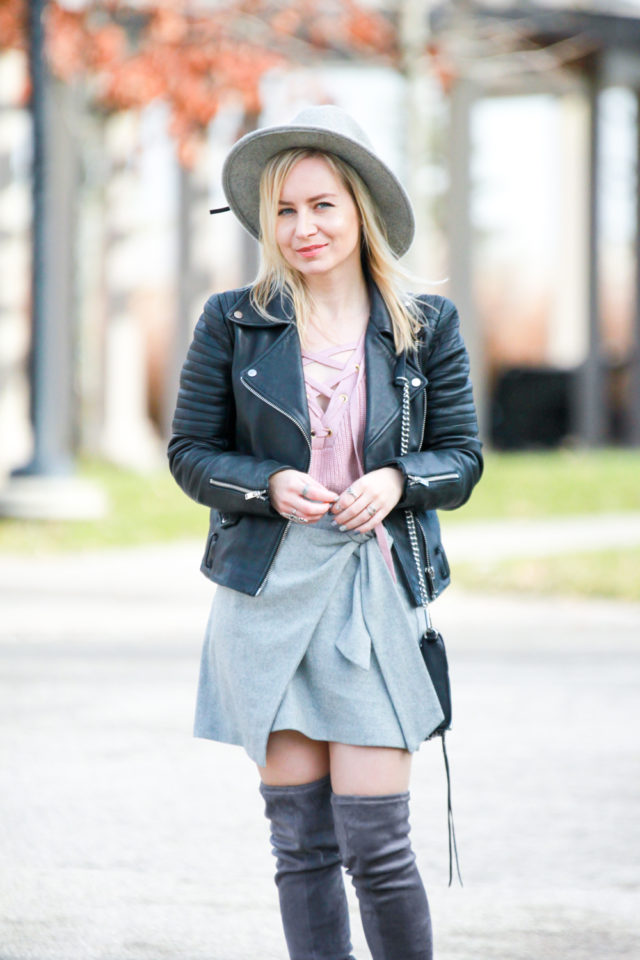 Not even gonna lie, but I fluked this wool panama hat from Joe Fresh while grocery shopping at the Superstore. I did a quick run through before cashing out and this was the last of their grey panama hats. They did have a whole bunch of black ones though, but I was happy to snag this grey one which goes great with the Wilfred wrap front skirt.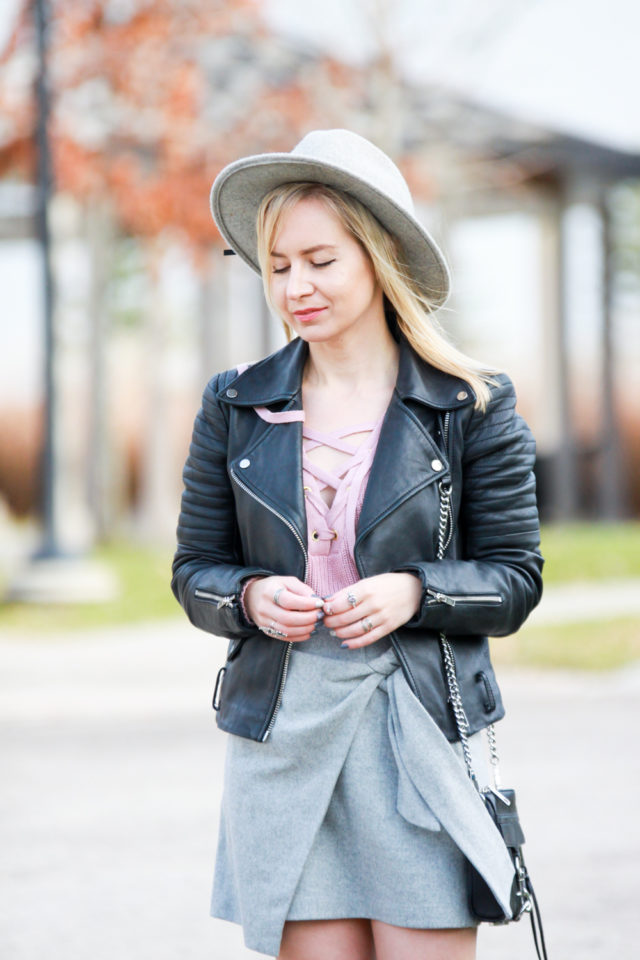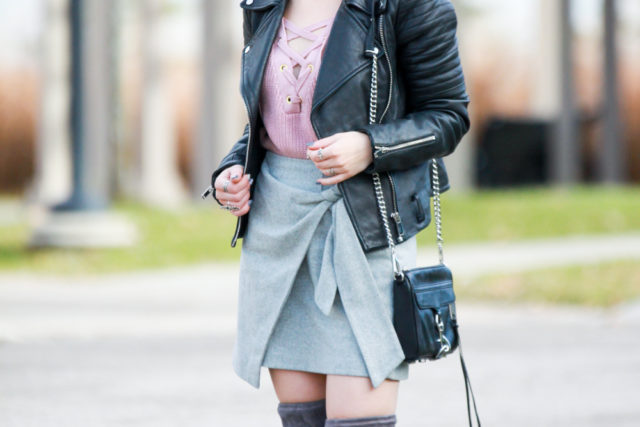 I have to keep this post short as we are going a getaway for a couple of days and I have yet to pack. It's Saturday night and I'm hustling to finish this post before my boyfriend gets home and we head out for a late night pizza run. Leaving tomorrow morning so tune in to Insta stories if you'd like to keep up.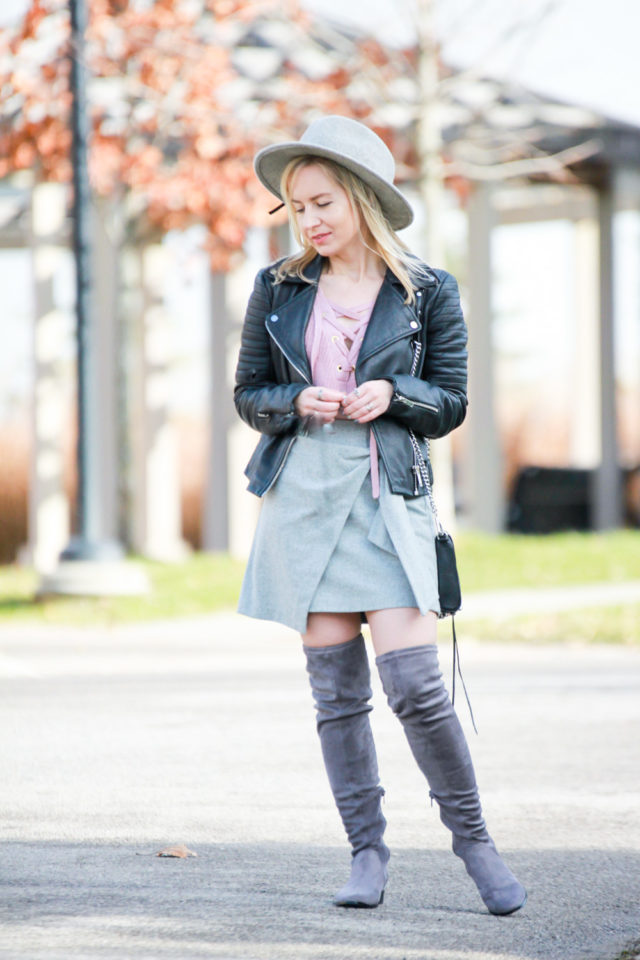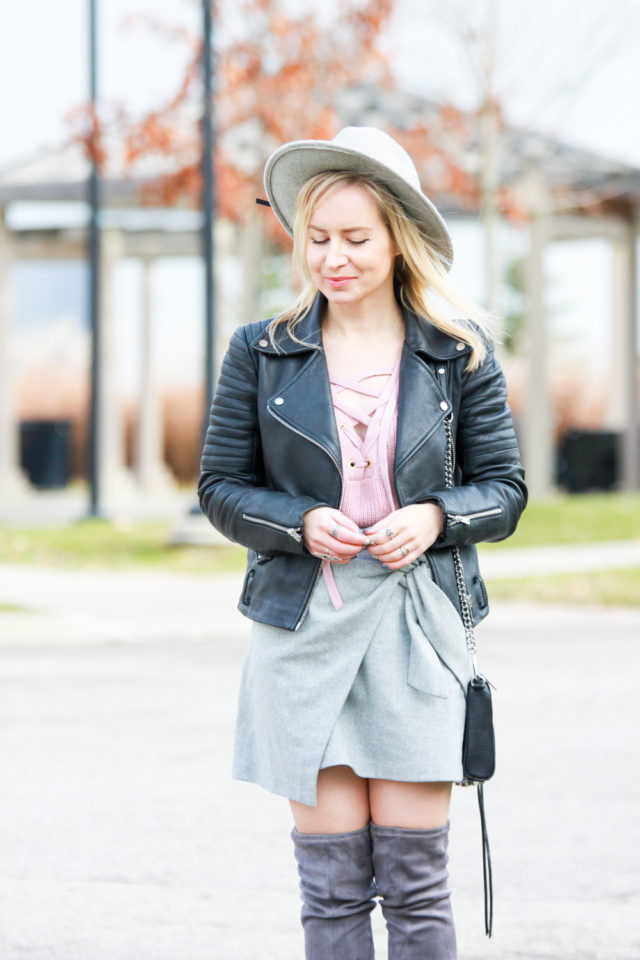 Jacket, Zara. Sweater, Guess c/o Dixie Outlet Mall. Skirt, Wilfred (Aritzia). Boots, Aldo. Bag, Rebecca Minkoff.
Rings, Child of Wild.
Ciao for now and wishing you all a lovely weekend!
xo