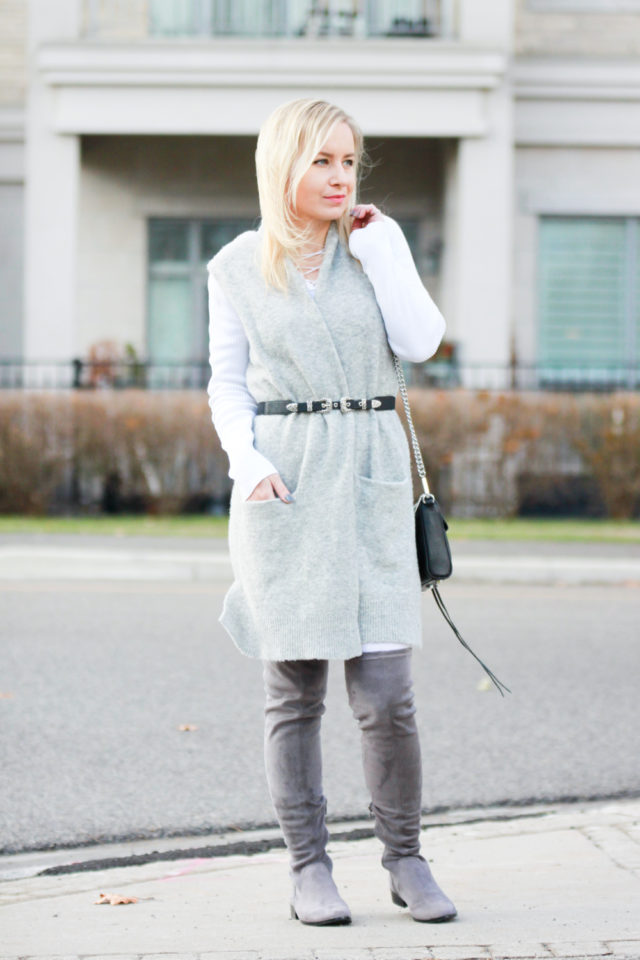 And another season of layering is upon us. Layering for warmth provides a great opportunity to play around with different patterns and textures. Take this outfit for example. I kept the colour scheme pretty neutral staying in a grey and white colour palette. Although in its simplicity was quite the mix of textures. A wool vest layered over a basic white ribbed knit worn with white jeans and suede over the knee boots. But texture alone wasn't quite enough to take the mundane out of this outfit. In this post I'll show you how to dress up a basic outfit with a scarf.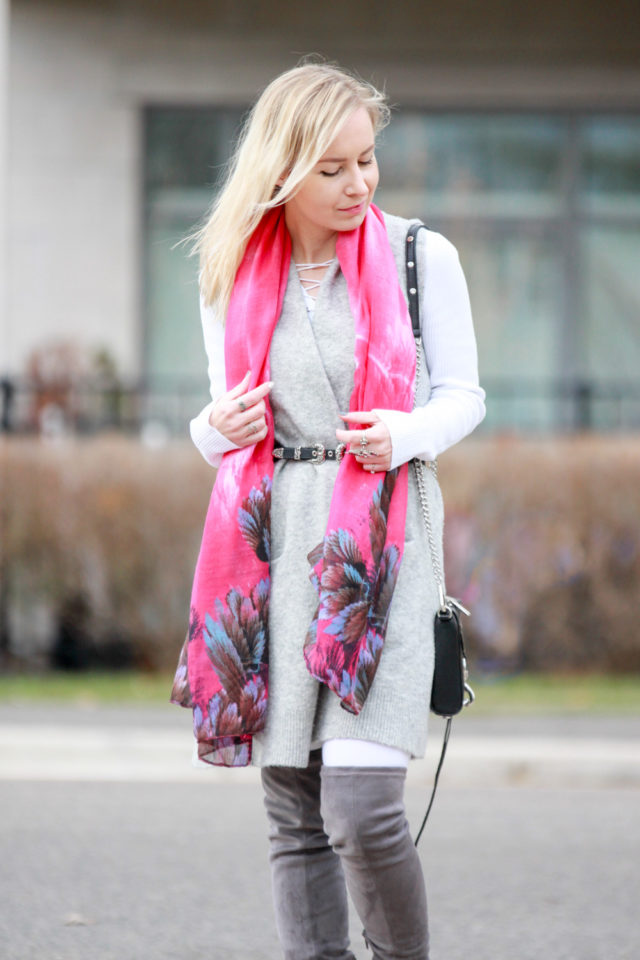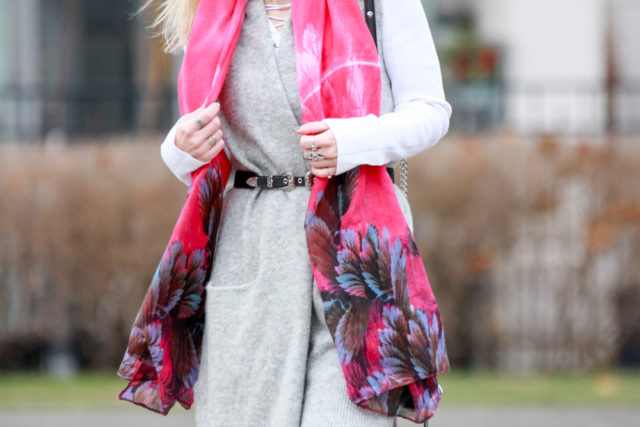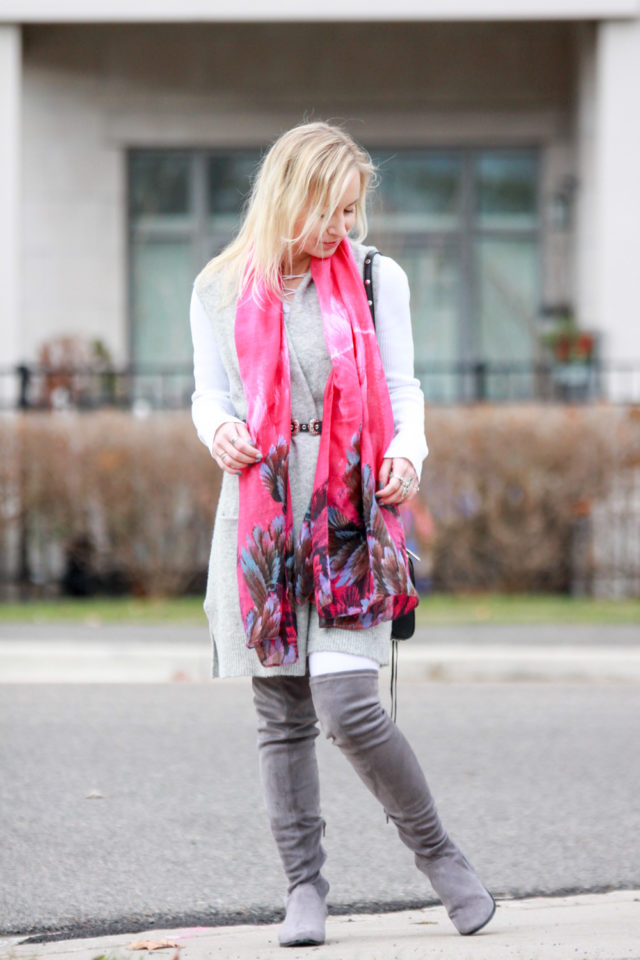 I opted to add my favourite accessory of the season to this outfit to make it really pop and stand out. A bright pink scarf with blue fall floral detailing. I'm sure I've talked about this before but I can't stress how much pretty and vibrant scarves can really take an outfit next level. The look on its own was very basic and casual yet with a simple scarf it really pops and looks more fashion forward.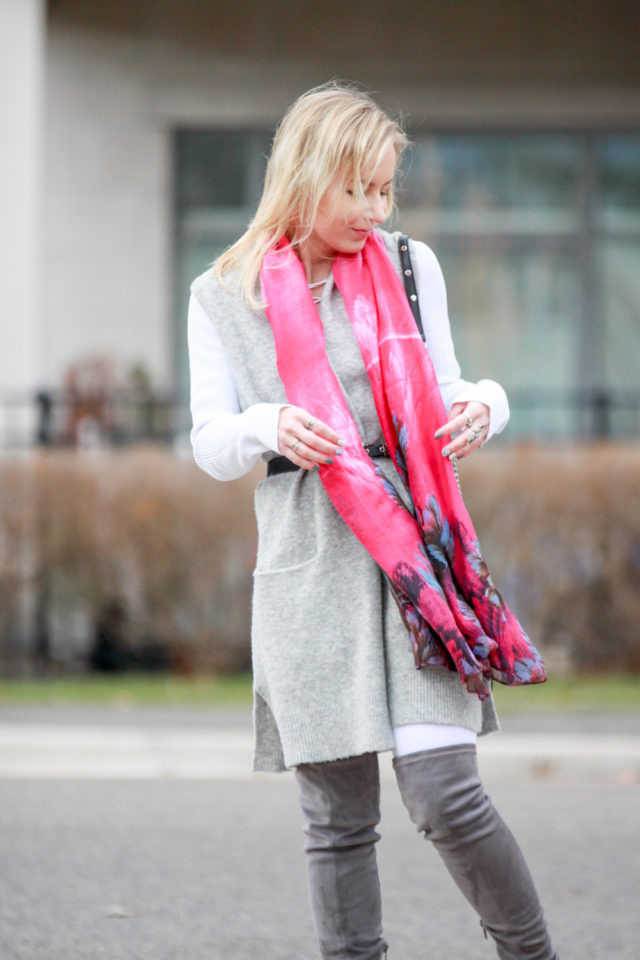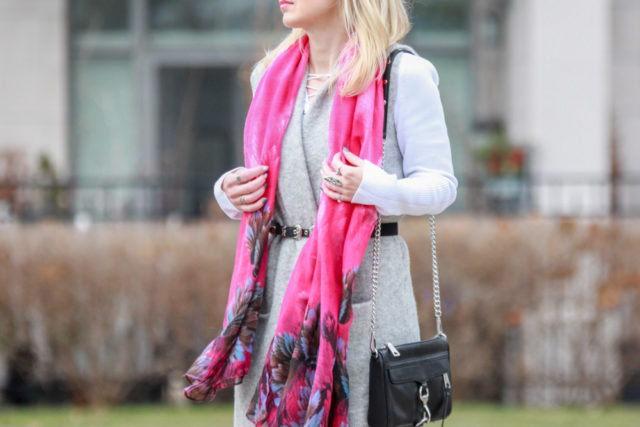 Scarves, or even colourful toques are a great way to liven up a monotone outfit and give it that extra bit of oomph. If you don't have one yet then I hope this post shows you how to dress up a basic outfit effortlessly with a scarf and why you should have one in your closet.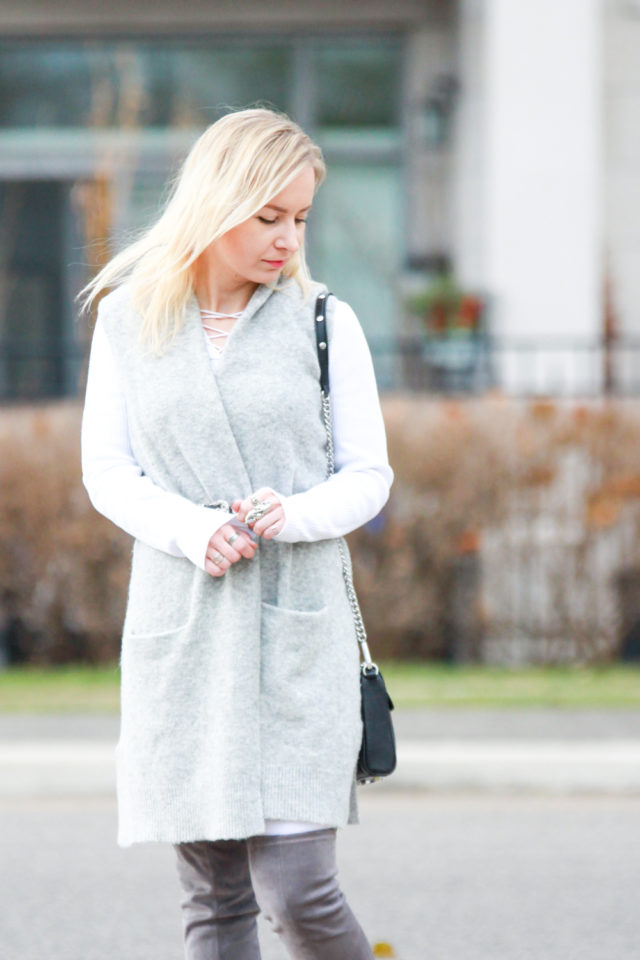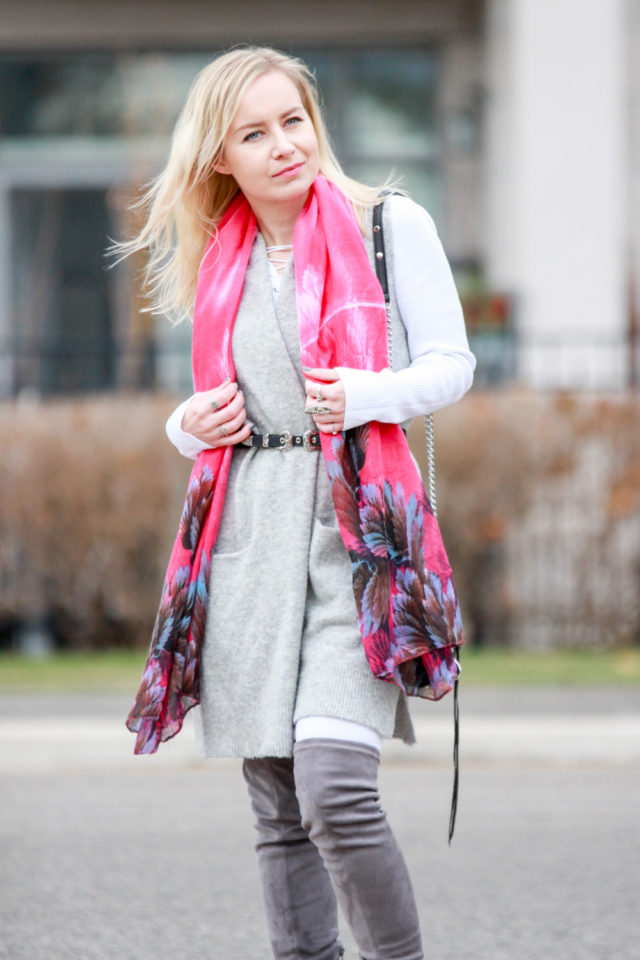 Top, Forever 21. Vest, Tahari c/o Dixie Outlet Mall. White Jeans, Gap. Scarf c/o Pinkstix. Boots, Aldo. Purse, Rebecca Minkoff.
Belt, Lulus.