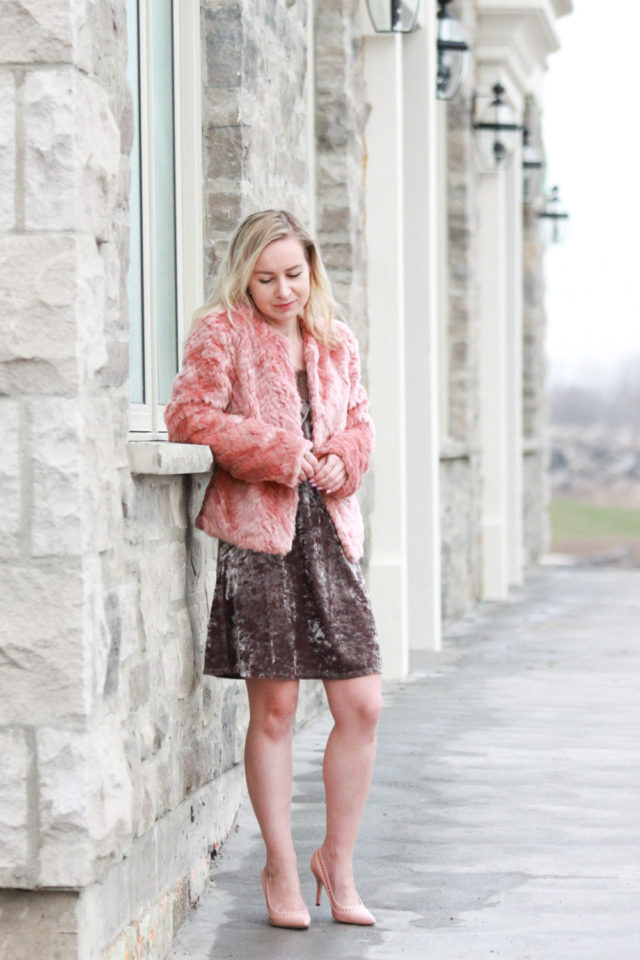 Ever get really excited to take outfit photos only to be met with completely undesirable conditions working against you when shooting? If you're fortunate enough to reschedule that is always an option but sometimes that moment is all you have. That is exactly what happened to use when we went to Niagara on the Lake a few weeks ago for a little getaway. We went to unwind for a few days and while blogging activities were not priority I did still want to shoot some of my outfits. Winter and early sunsets of course made it difficult as most times we didn't surface from our hotel room until well after dark.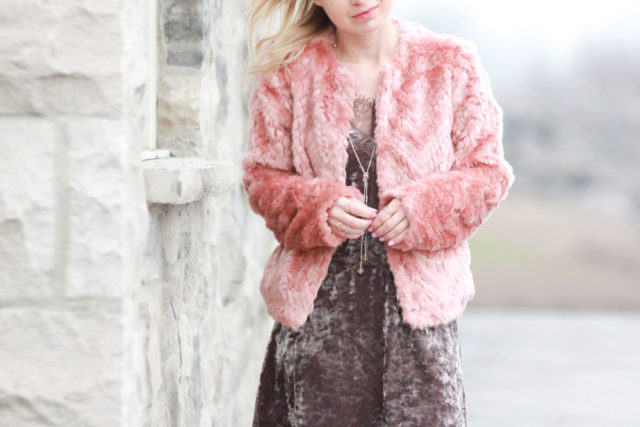 This ended up being the only outfit we got to shoot and as we had a strict schedule we were only able to devote a few minutes for taking photos. Aside from having daylight, nothing else weatherwise was co-operating. It was drizzling. No longer sunny like the day before. The temperature dropped quite a bit and a bone chilling wind would just not quit slapping me across the face.
After taking a few photos we stopped to check them out. And they were horrible. Knowing we didn't have much time left didn't make matters any better. And just then we realized we only we room for 20 more photos. We didn't have time to delete photos to make room for more and so had to try and make the best of it. You'd think I would say that we got lucky and the last 20 photos turned out amazing – but they didn't. The wind just wasn't letting up.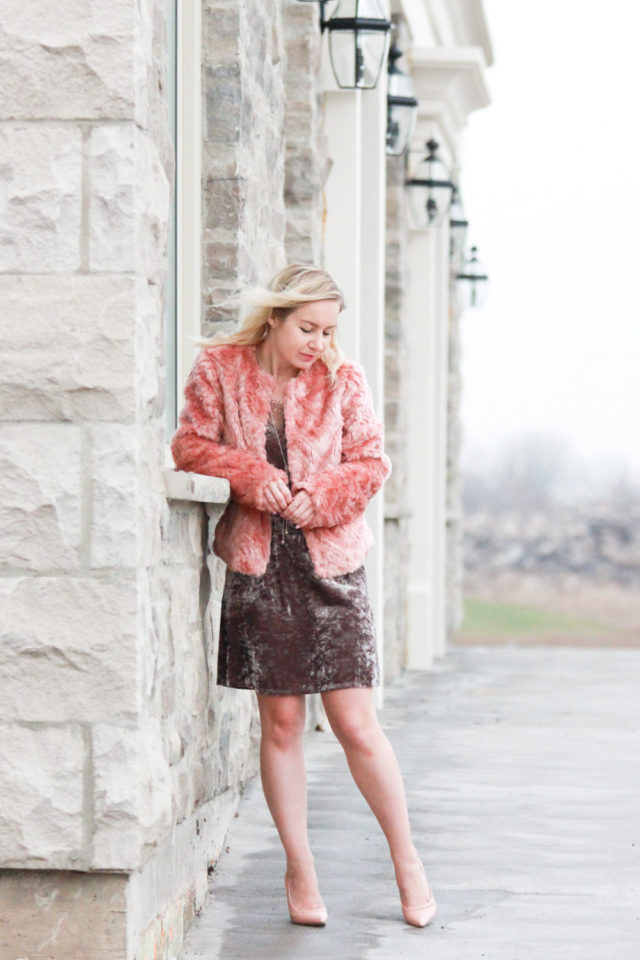 Watching the photos load on my laptop was beyond disappointing. While I really liked the outfit these were the worst photos we'd taken in years and I wasn't sure how I could salvage bad outfit photos like these. Combing back and forth through the photos hoping I could find something to make it work things were looking bleak. There was no magic edit button to make these bad outfit photos work and I was bummed that this outfit would never make the blog. After sulking for a moment I realized I could give up and never show you this outfit or I could just suck it up and make the best out of a shitty situation. While I wanted to give up, I opted for the later.
Amidst a whole bunch of hair flying all around the place and blinks were also a bunch of motion blurred photos from me fighting the wind. Immediate deletes. And so here is my advice to you friends. When trying to salvage bad outfit photos – crop, crop, and then crop some more!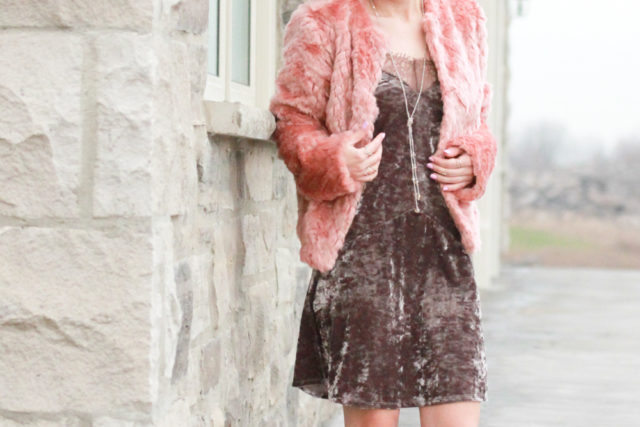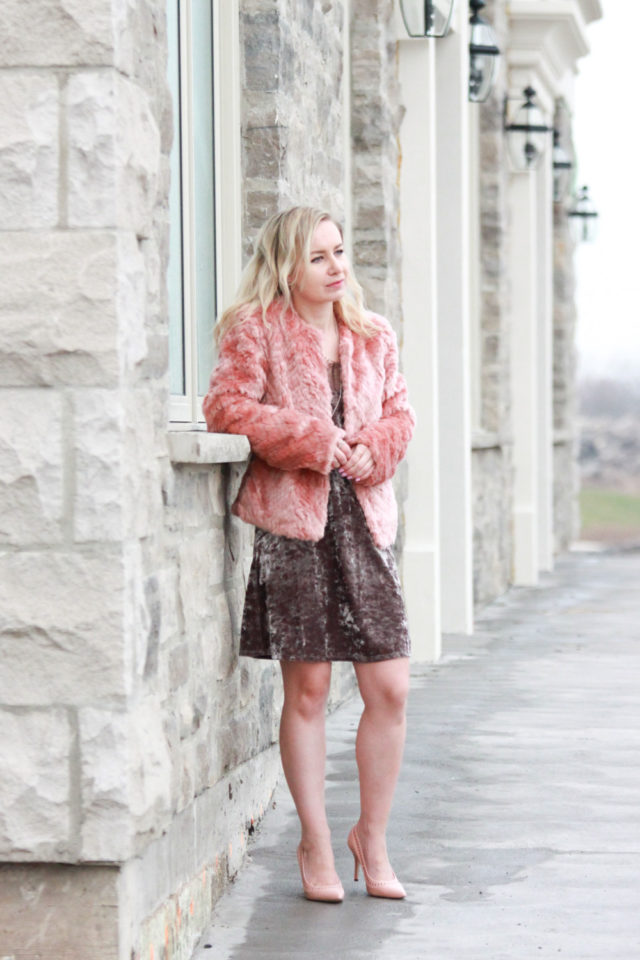 Once you isolate any clear images use a critical eye to determine which ones could potentially work once you crop them. Focus on the pieces of the outfit you're trying to showcase and crop everything else out of the frame. Any awkward facial expressions or crazy hair situations once cropped out will most likely leave you with a decent photo.
While I wasn't able to pull out even 20 decent photos all you really need for a blog post is anywhere between 3-5. Pick out the best ones you like, crop out any awkward looks or body parts. In the end, even though you may end up with photos you're still not too  thrilled about, you can still salvage bad outfit photos enough to make a blog post out of them.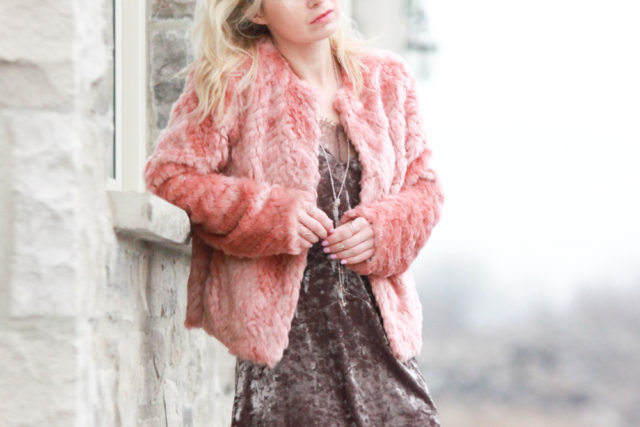 Dress, Winners. Jacket, Sam Edelman (Winners). Shoes, Nine West. Jewelry, Aldo Accessories. All pieces c/o Dixie Outlet Mall. 
Has this ever happened to any of you? What did you do about it? Or do you have any tips to share that could save the day? Let me know in the comments.
Wishing you a happy day loves!