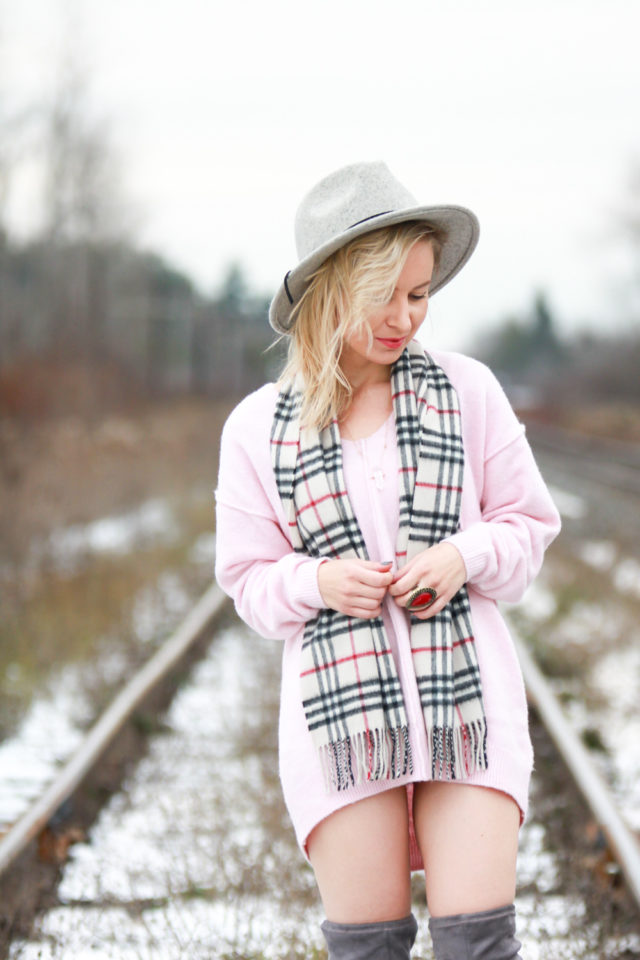 This is what happens when you roll out of bed on a weekend morning for a coffee run. Such creatures of habit, we typically head north to our Starbucks to grab a Creme Brulee Latte and then take a scenic drive a little out into the countryside. And winter doesn't stop us.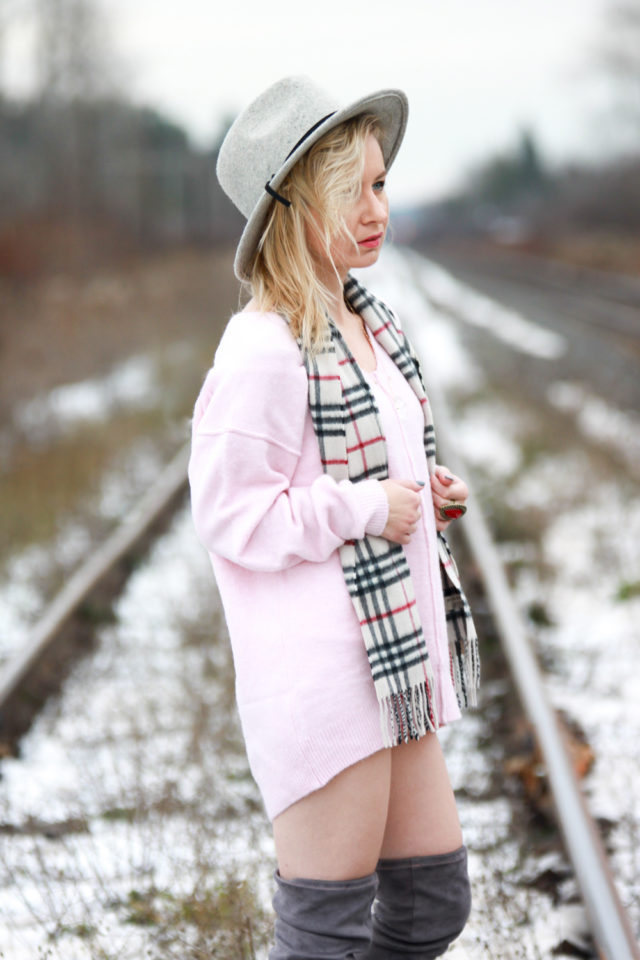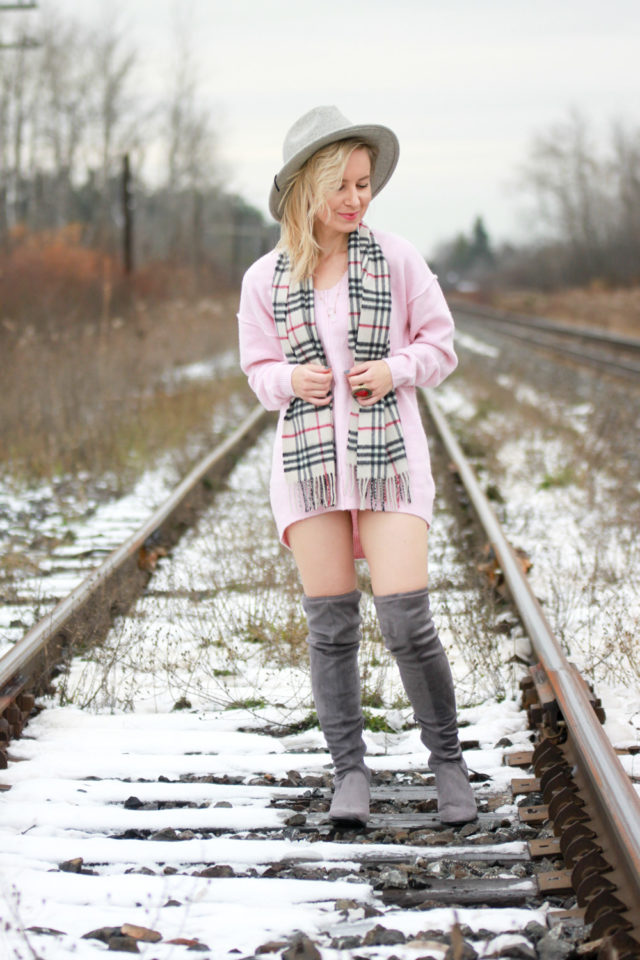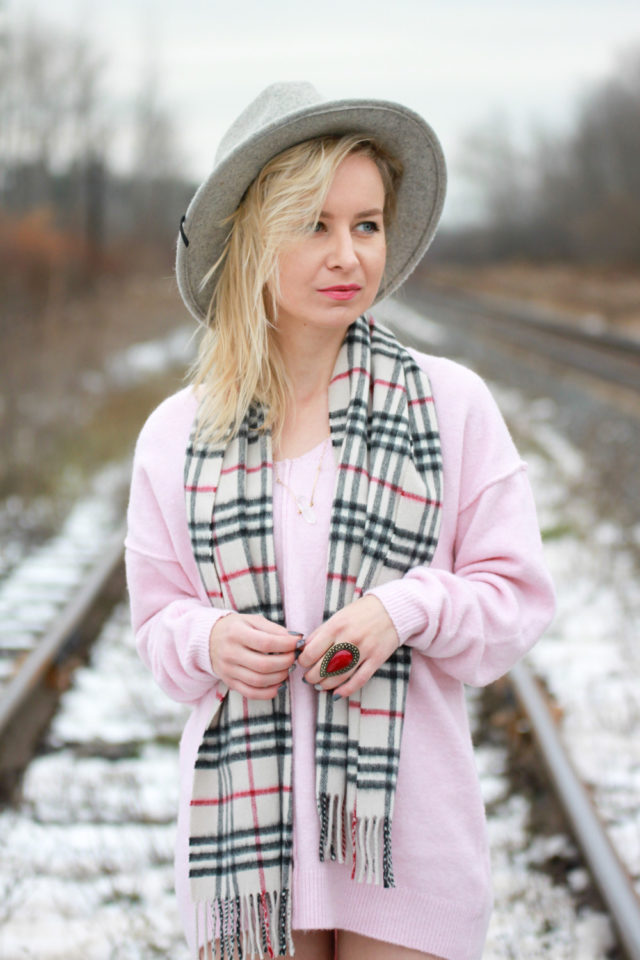 On this particular day it had snowed a few days prior and had already warmed back up, making for a perfect day to take some outfit photos with my new pink sweater dress. The weather had warmed up quite a bit, which was nice, but the downside was that most of the snow had already melted. Not quite trusting the mild temperature reading on my iPhone I grabbed a wool hat and scarf. Truth be told the weather was very mild out and quite bearable for this sweater dress and over the knee boots combo. And this exactly is another reason why I love sweater dresses so much. I can literally roll out of bed throw one on and pair it with over the knee socks, or even better, boots, and I'm out the door.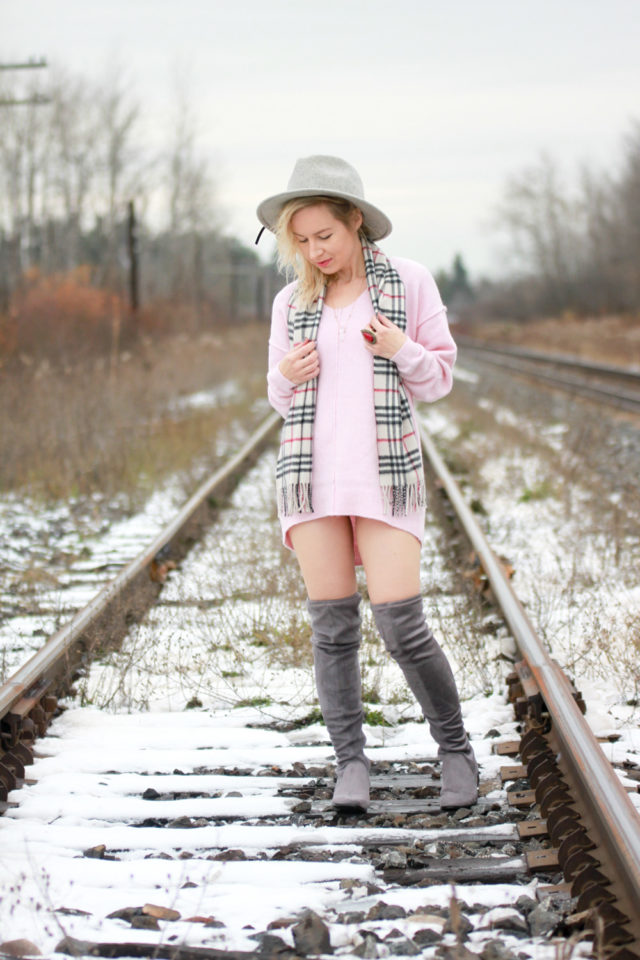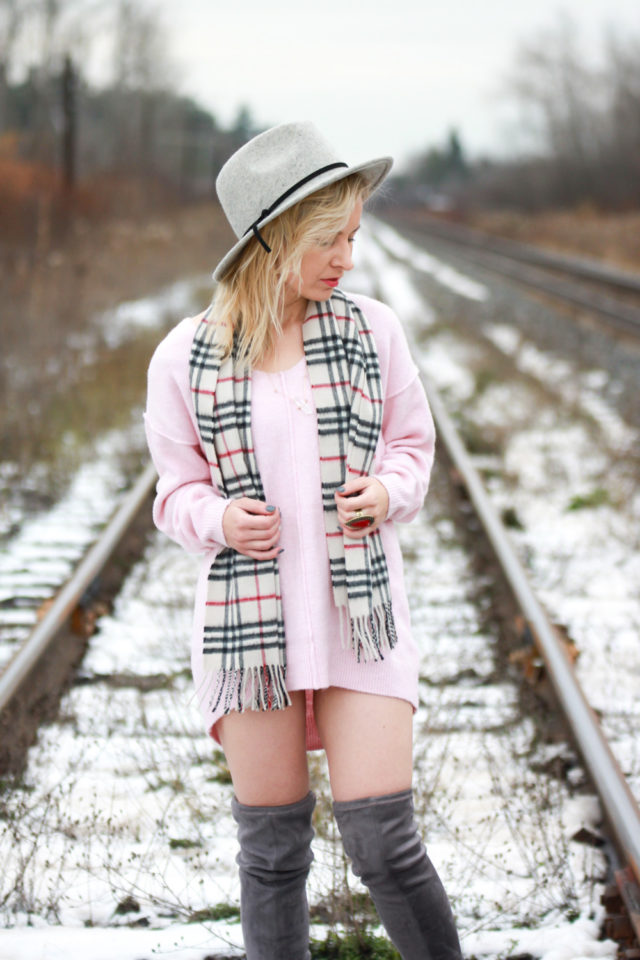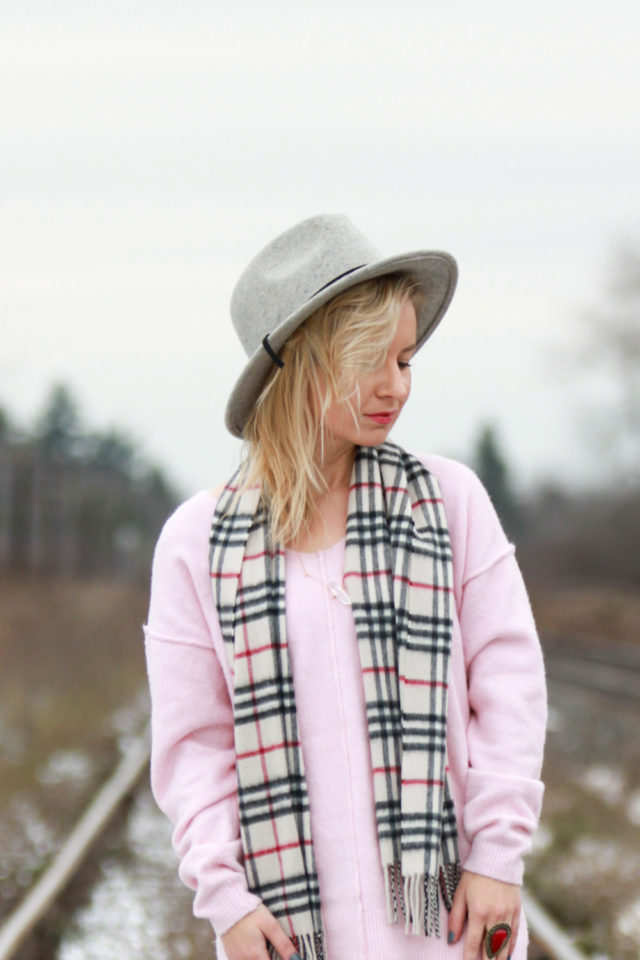 In fact, the weather was so nice that we couldn't find a decent patch of snow anywhere. Somewhat disappointed we headed home and literally on the way back to our place we spotted these train tracks that still had remnants of snow.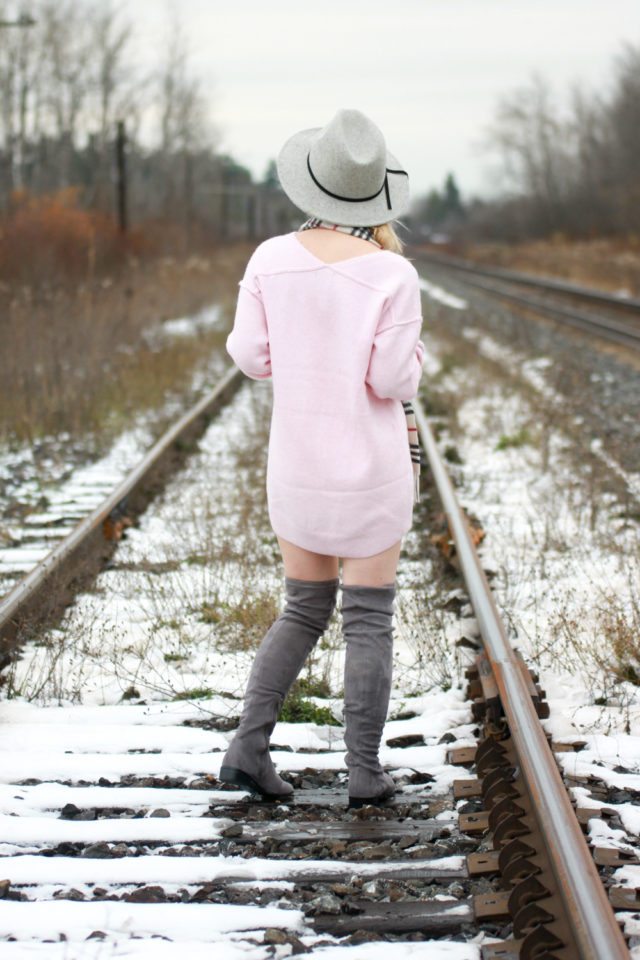 Dress, Topshop. Boots, Aldo, Scarf, Burberry. Hat, Joe Fresh. Necklace, Enclave Gems. Ring, Samantha Wills.
This pink sweater dress and over the knee combo transitions well inside the house too. Swapped my boots for some over the knee socks (my staple loungewear) and it made for the perfect way to spend the rest of the day in bed with whatever was left of my Starbucks by the time we reached home.
Hope you enjoyed your weekend!
xo