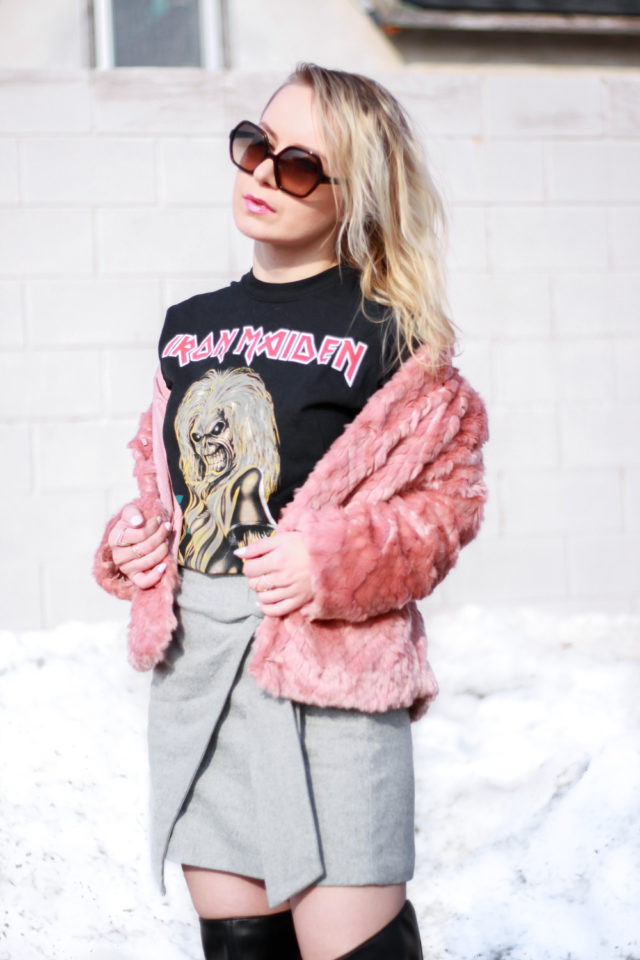 Will I ever tire of Iron Maiden band tees? Likely not. In fact, if anything, I'm working to expand my ever growing collection. Because I only buy band tees at concerts I need these guys to do a couple more tours so that I can add a few more  designs to my arsenal of Iron Maiden band tees.
Now, I can't help but notice a lot of people wearing Iron Maiden shirts lately. Whenever I see that I'm always curious if the people wearing them are actually fans of Iron Maiden or not? If you can't recite a lyric of said album that is being represented on your shirt, then why wear it?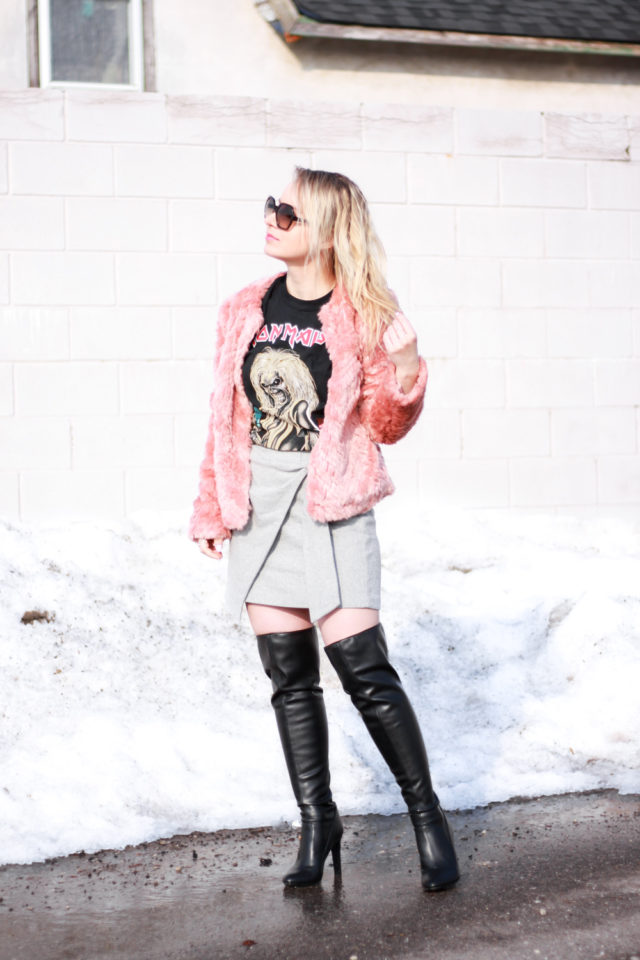 Forever 21 and Topshop are pumping out all kinds of AC/DC and Metallica shirts (also bands I love). Yet while people are wearing these left, right, and center, I can never seem to find another fan of their music to connect with. So my question again, why wear a shirt repping a band that you're not into?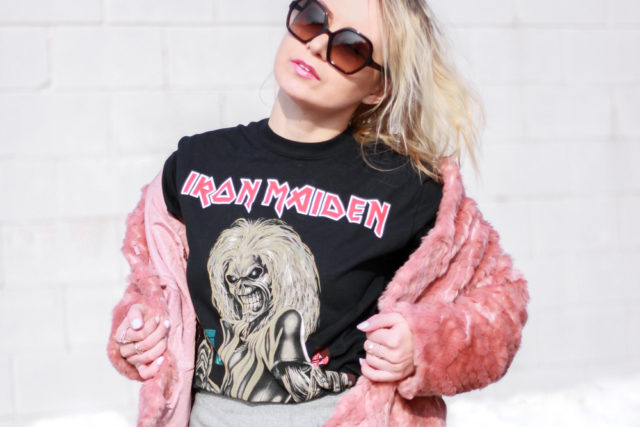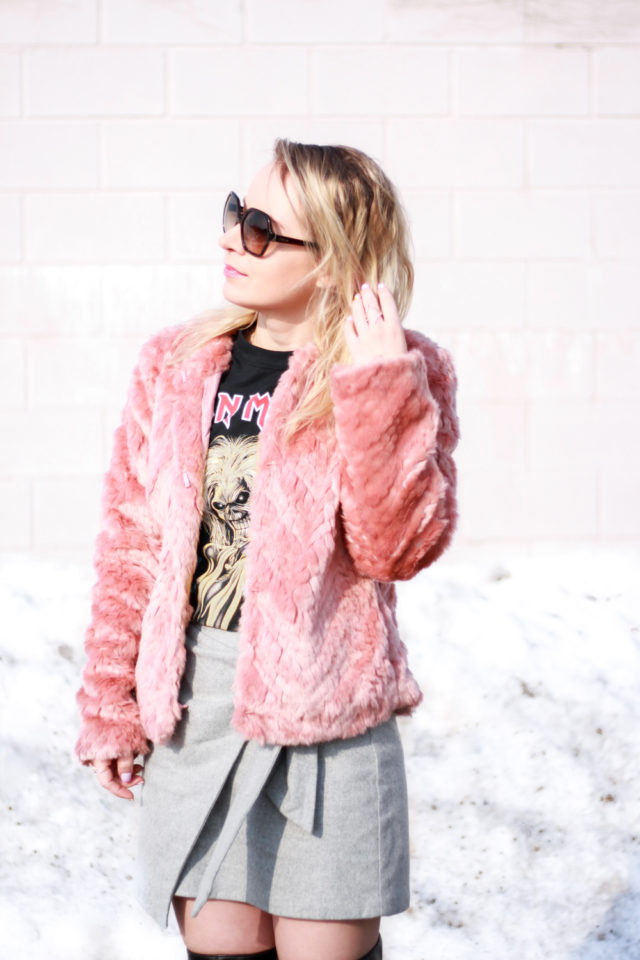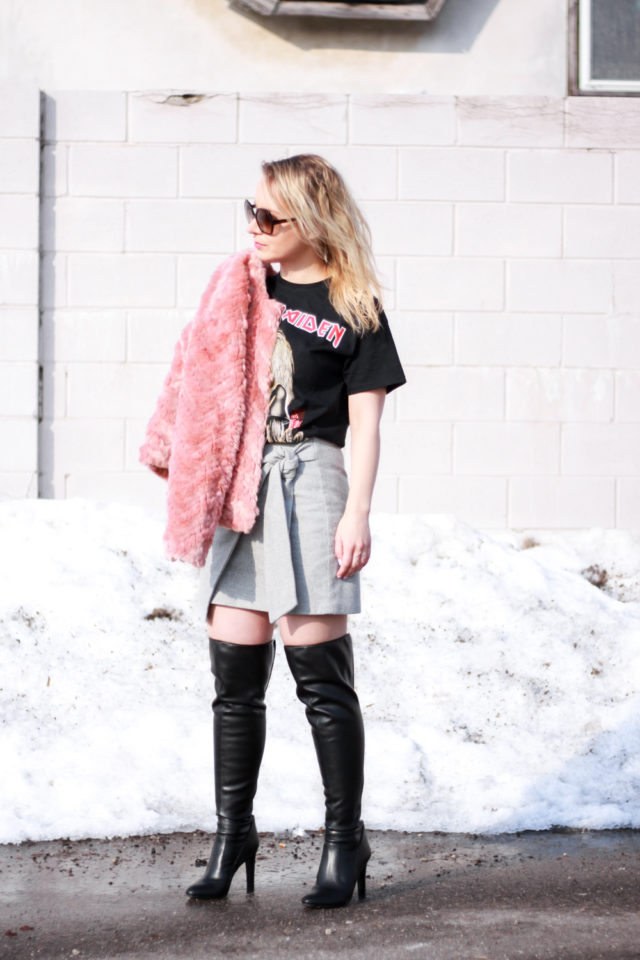 I'm not trying to call anybody out or anything like that, I'm just trying to understand the point. I always thought the purpose of a band tee was to represent music you listen  to. When did being "in fashion" turn into misrepresenting oneself? Aren't band tees meant to represent a band you love, who's music you actually enjoy and know? I would NEVER own or wear a Backstreet Boys or N-Sync t-shirt no matter how popular they could ever become simply because I was never into their music. Wasn't a fan, didn't listen to them – so then why would I wear a shirt that seems to state otherwise? Band tees are a form of expression, mainly one somewhat representing a part of who you are.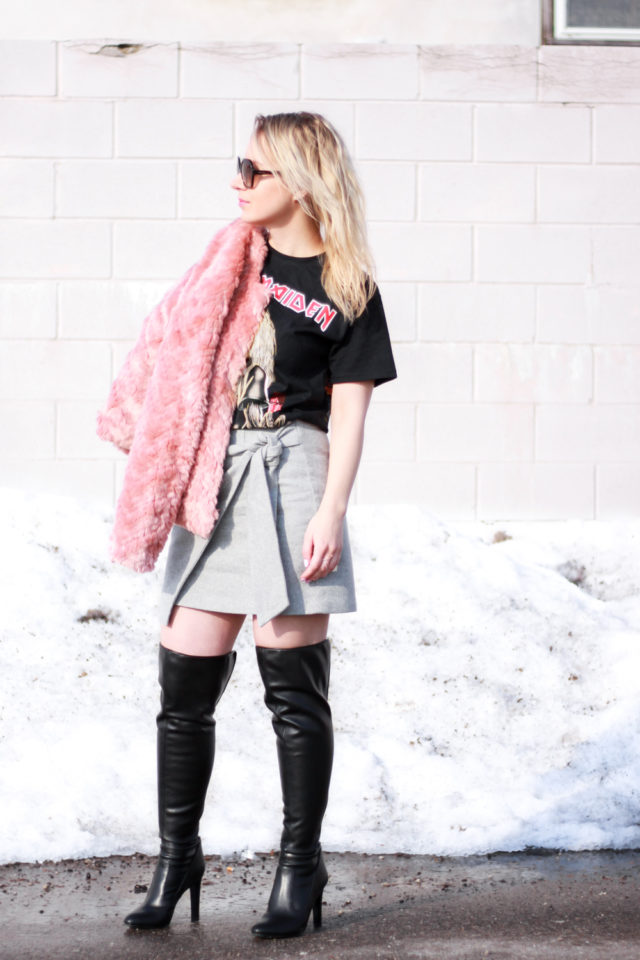 Iron Maiden concert tee. Jacket, Sam Edelman (Winners) c/o Dixie Outlet Mall. Skirt, Wilfred (Aritzia). Boots, Town Shoes. Sunnies, Prada. 
If it's just a fashion trend thing, I can accept that, but would still love to hear the reasoning behind it. Let's be honest here, Iron Maiden band tees aren't exactly cute by any means. They're kinda downright grotesque and scary looking. So why wear a shirt like that unless it means something to you? Let me know! xo