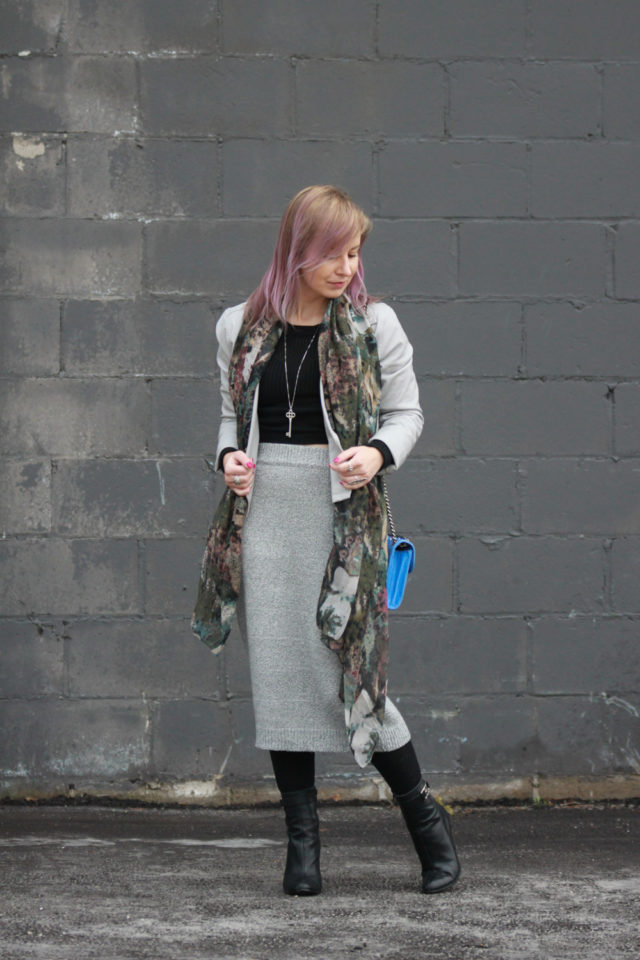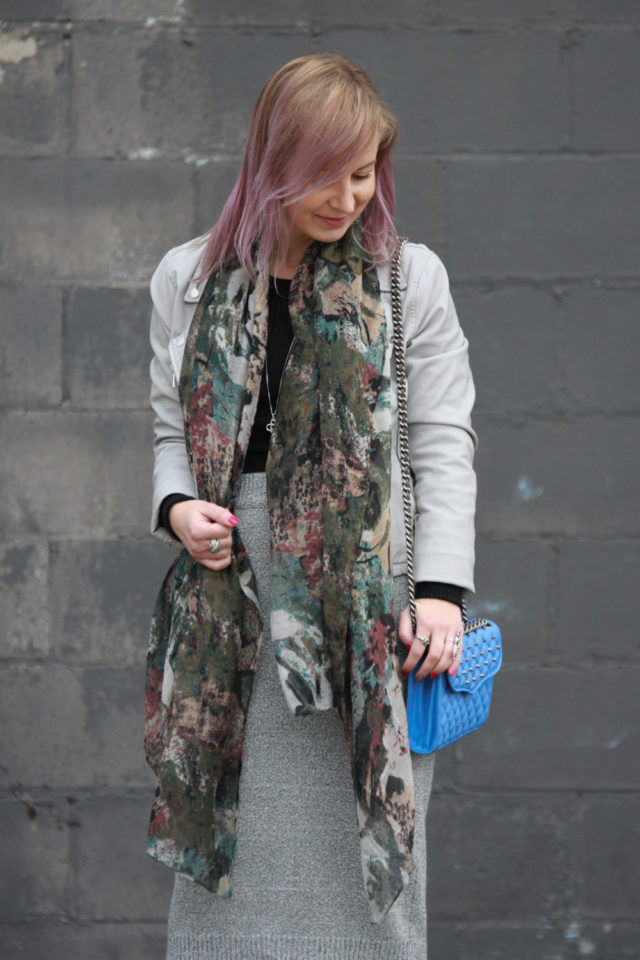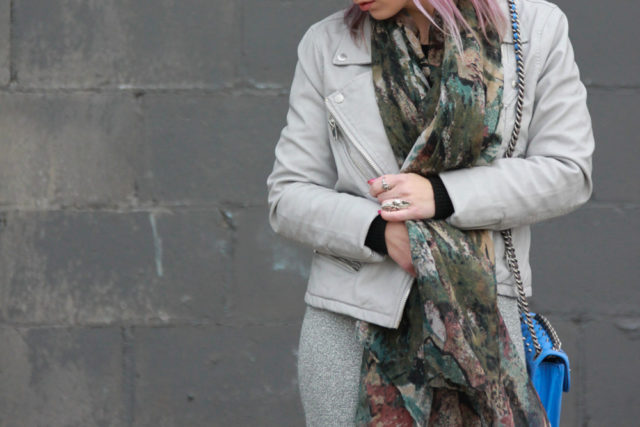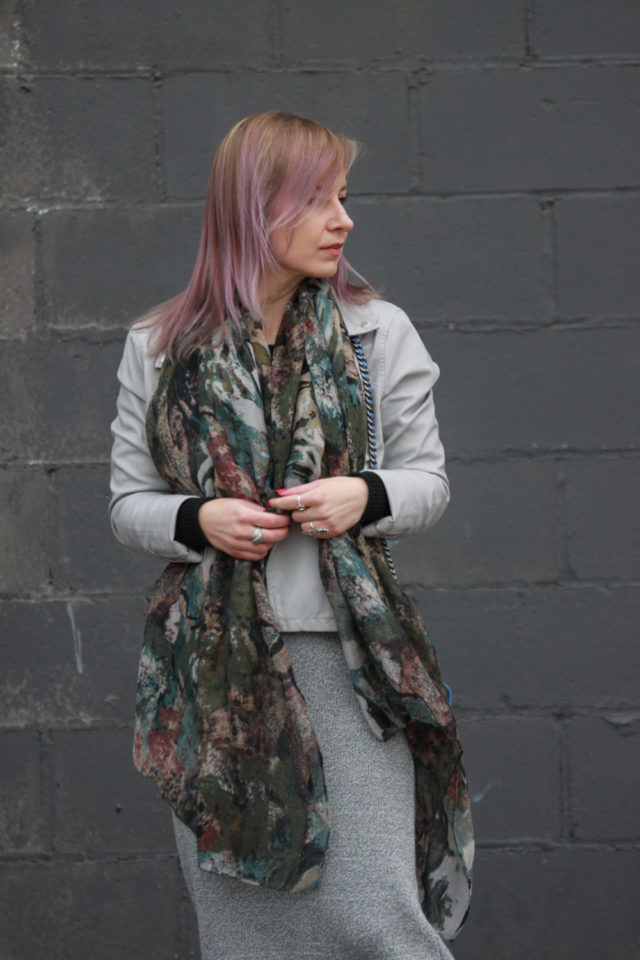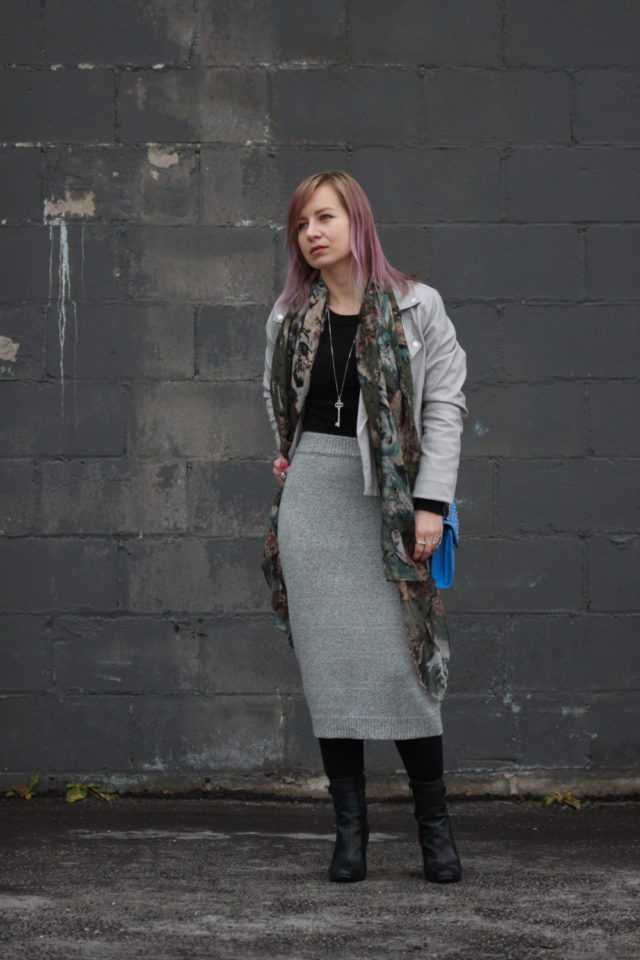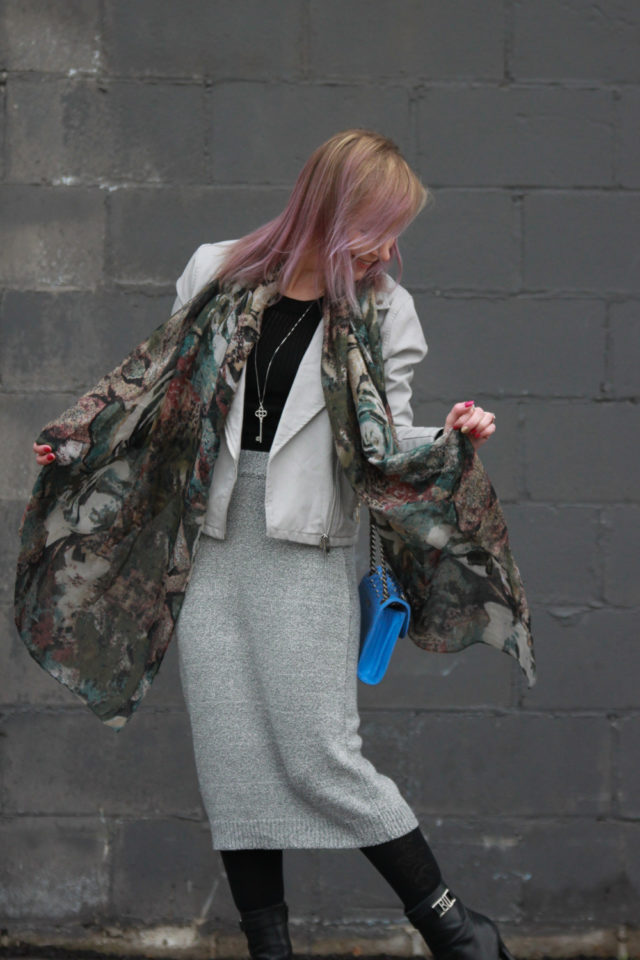 Top, Nasty Gal. Jacket (Blank NYC), Skirt (Halogen) c/o Nordstrom. Boots, Ralph Lauren. Scarf c/o Pinkstix. Bag, Rebecca Minkoff.

Staying fashionable in the winter months can be a daunting challenge at times, especially if you live somewhere that tends to get buried in snow while reaching ridiculously stupid freezing temperatures. While the preference is to hibernate during the winter months unfortunately that is not always feasible so I've opted for a new strategy – layering. Layering clothing items provides not only warmth, but also gives quite a bit of versatility when it comes to styling. It's a perfect opportunity to combine different fabrics and textures, which is exactly what I did here.
For the base layer I opted for knits; long sleeve top and fitted maxi skirt, worn with a biker jacket and fun printed scarf. For colder temperatures one could easily layer on a maxi cardigan or long coat. Another benefit of layering is the ability to add or remove articles of clothing based on your surroundings and not being stuck in one heavy piece in the event you need to transition between interior spaces that have different temperatures (for instance the office I work where one room can be overly hot while other areas are freezing). Stay warm my friends!
And most importantly – Happy Friday!