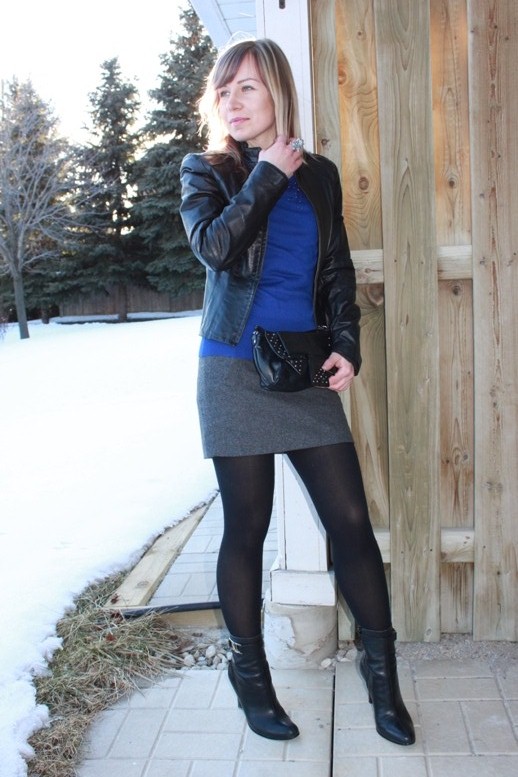 Sweater, skirt, H&M. Jacket, Danier. Boots, Ralph Lauren. Cocktail ring, Rachel Roy.
I have always been rather conservative when it came to wearing more than two colours together. In the past, this same ensemble would have been worn with a black skirt. I'm trying to break away from this habit by incorporating a third colour into my outifits here and there, and I was rather pleased with the results produced by this wool blended skirt, biker style leather jacket and cobalt blue knit top with beaded detailing along the front shoulder.
On another note, although it is officially Spring, it doesn't really feel like it with all the snow we keep getting! It was nice that we scored with a beautiful sunset in the background before I dashed off to my event. Speaking of which, as I type this, the sun is about to rise. And no, I did not wake up early.
Happy Friday!!