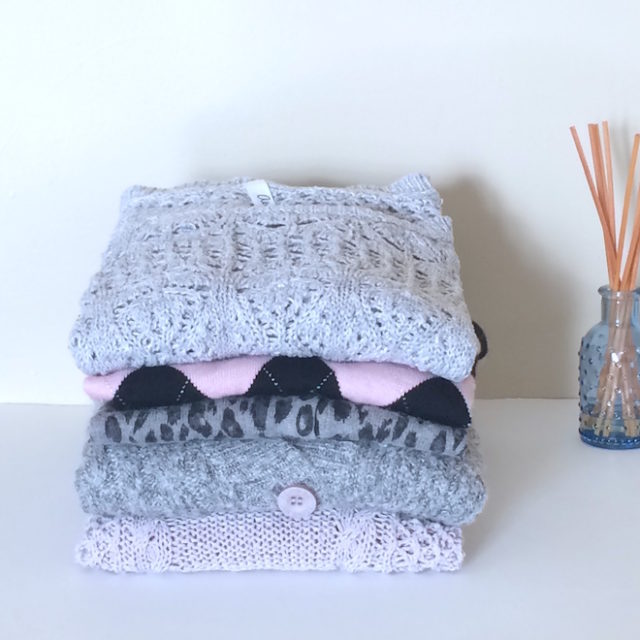 With the change of seasons and cold temperatures comes the re-introduction of winter fabrics into your closet. I wrote this post in an effort to share some tips that I have picked up over the years in caring for your winter favourites.
Hang vs Fold
Personally, I prefer to fold any wool or heavier type sweaters. Not only does this prevent your wool sweaters from stretching, but it's a good way to keep them organized. Folded sweaters can be stacked on shelves in your closet, or in a drawer. More lightweight knits tend to fare better on hangers as at times they can be flimsy and more of a nuisance to fold. If using hangers, opt for wooden hangers, or a hanger with padding for these garments.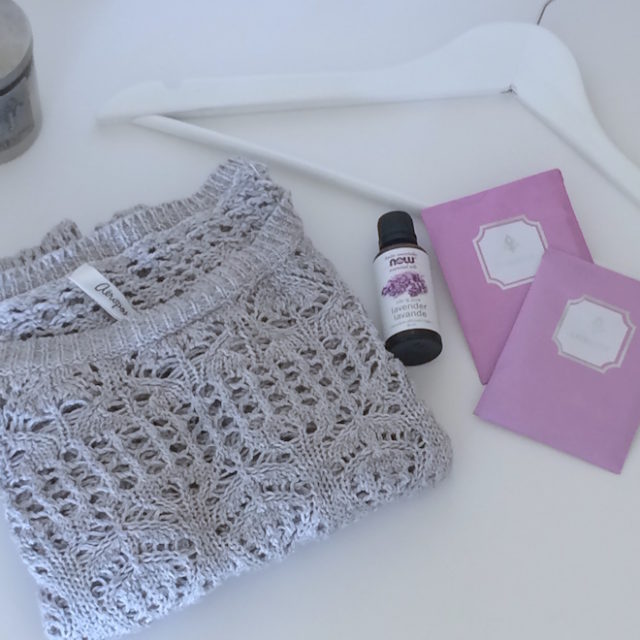 Lavender Sachets
Lavender scented sachets are not only great for deterring fabric eating pests (moths/carpet beetles) but they also keep your fabrics smelling nice. DIY lavender sachets are relatively easy to make using loose lavender or even potpourri with a few added drops of lavender essential oil, tied up in a piece of linen or cheesecloth. Or you can just pick up a box of pre-packaged ones. Freshen up your sachets by adding a few drops of lavender essential oil whenever needed. Sidenote: If you do require pest control stay away from mothballs, not only are they smelly but they are also toxic to yourself and your pets. Lavender sachets and cedar are a great natural and non-toxic alternative to moth balls.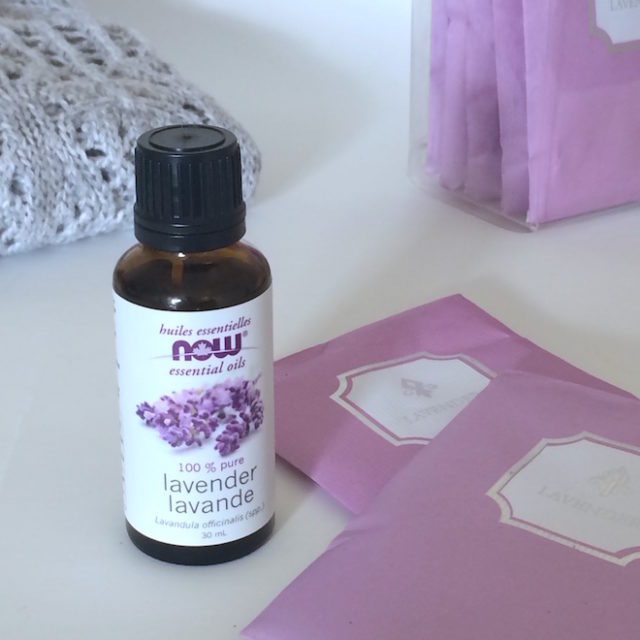 Cedar
Cedar chips or planks in your drawers are also a good moth-deterrent, but they should be replaced often as their effectiveness usually lasts up to a year. Cedar chests are also a great storage solution for stowing away your winter knits once the season is over. I haven't used cedar, but have heard that you should avoid storing cotton or linen in cedar, as the acids in the wood can be potentially damaging to those particular fabrics.
Washing Care Instructions
For those garments that you really care about make sure to read the label and pay close attention to the washing care instructions. Try to dry clean all garments that call for such care, although typically 'dry clean only' garments can be hand washed. You can also try your luck with a cold-wash gentle cycle in lieu of hand washing. I'll be honest, most times I just throw things in the wash, however, I do pay special attention to delicate fabrics or ones of sentimental value to ensure I follow the specific washing instructions for those pieces to prevent damage. Whatever you do, do not throw your wool into the dryer, as you will end up with a doll-sized sweater! I have done this to myself multiple times sadly. After the wash, lay your knits flat to dry, this will help to preserve their shape. Cotton-blend sweaters have survived my dryer with no casualties to date so you should be good to toss those in the dryer, although check the label first. I do dry-clean some of my favourite sweaters, but to be honest, I have yet to be impressed by any one to fully remove all stains/dirt, so lately I have opted to hand-wash instead. Another word of advice when laundering is to avoid mixing clothing with towels. Doing so can cause pilling.
Washing care for specific fabrics:
Wool: Wash your wool in cold water to avoid shrinkage, and lay flat to
dry. Do not throw them in the dryer (unless you are looking for a cute
new sweater for your furry four-legged friend). I use Woolite Delicates
liquid laundry detergent for my wool.
Flannel (cotton-based) is quite sturdy and can withstand the washing machine/dryer.
Cashmere should be washed with care, always make sure to turn these pieces inside out and wash with cold water, or dry clean. When machine washing, use a gentle cycle and use a pH neutral detergent, and lay flat to dry on a towel. Reshape the garment once it starts to dry.
Yoga attire: Wash these separately from all other articles of clothing
as you should not be using fabric softener with your favourite Lulu Lemons.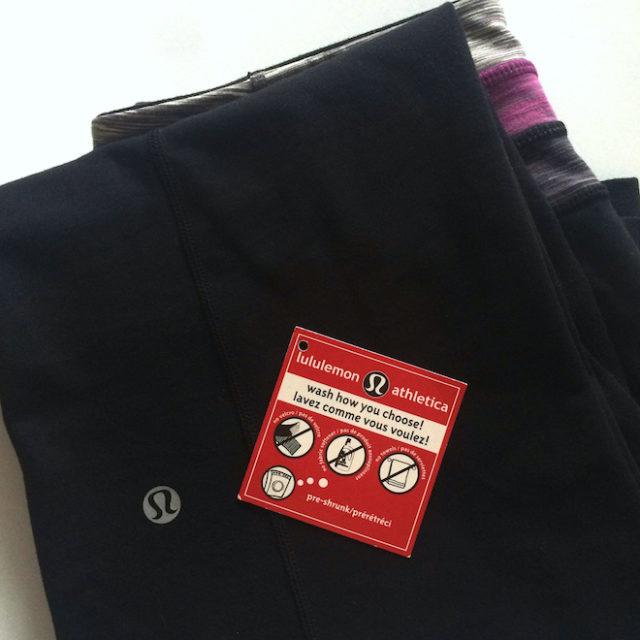 Leather & Suede
Leather and suede can be trickier to clean yourself. If you are treating a stain, the sooner you are able to treat it the better. Use lukewarm water and gently dab at the stain, until removed. Danier Leather sells leather cleaner which is pretty decent at removing surface dirt, although I haven't had success with it in removing set-in stains. When you cannot get the stain out of leather yourself you may have to seek professional help.
Velvet
Some velvets are machine washable so take extra care in reading the label for your specific garment. Other options are dry cleaning. When spot treating stains, be careful not to brush the area too hard, as the nap can come off pretty easily. This also applies to shoes (I have ruined a pair or two of suede shoes due to inadvertent overly-aggressive brushing). Velvet is a lot less durable than I thought.
Hope you find some value in this post, and that is helps keep your winter fabrics looking new for many seasons to come.