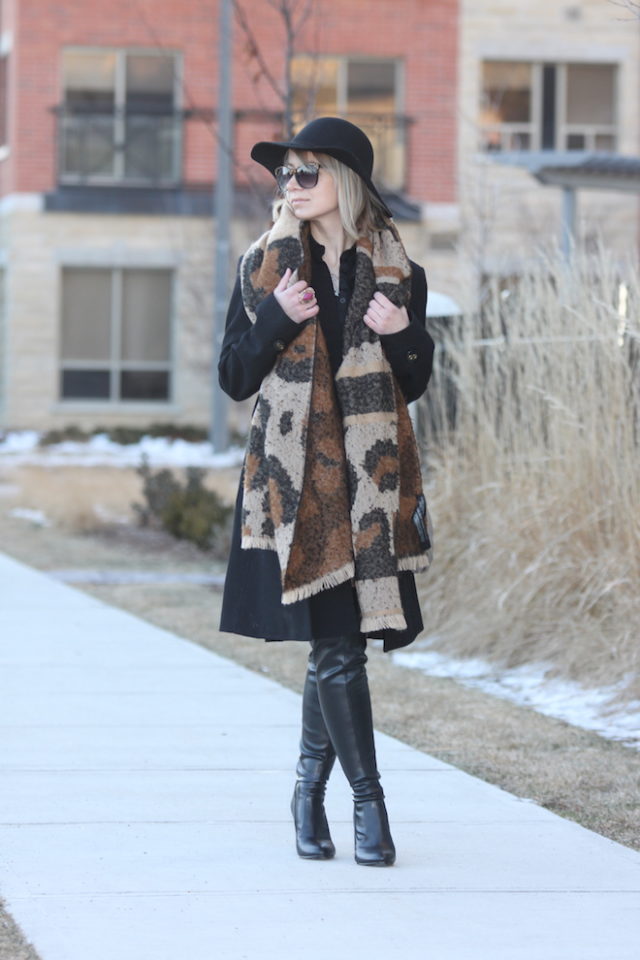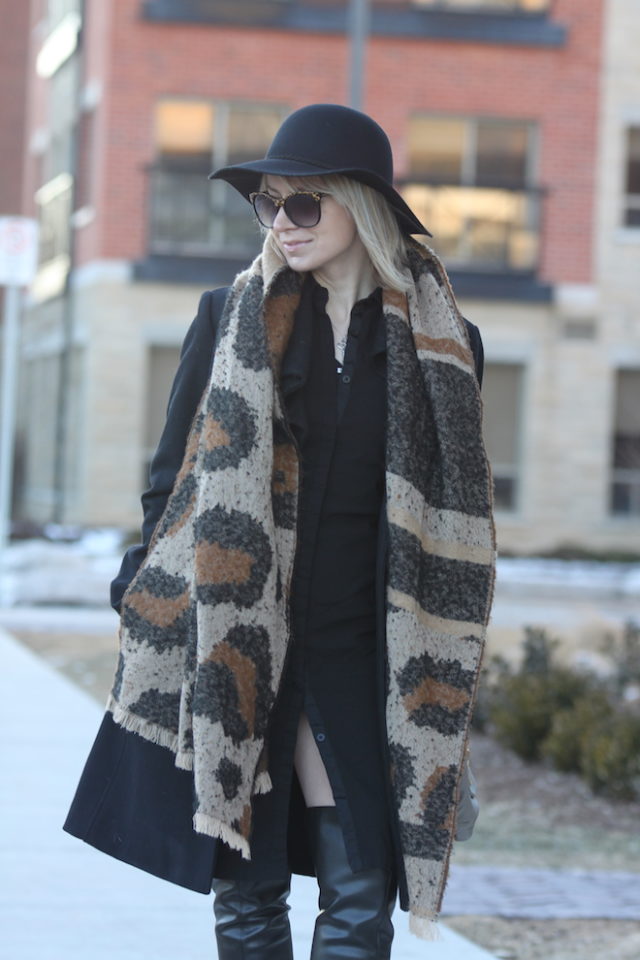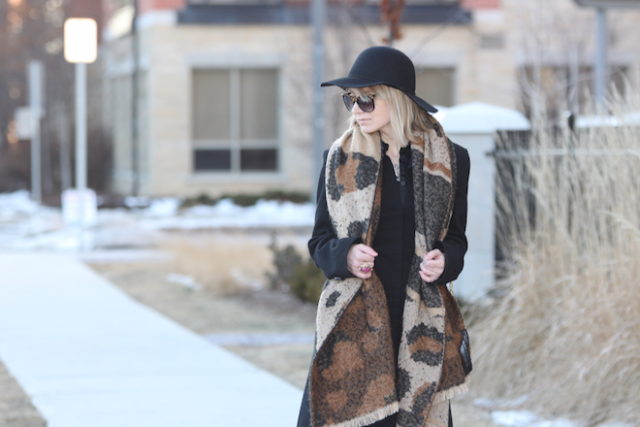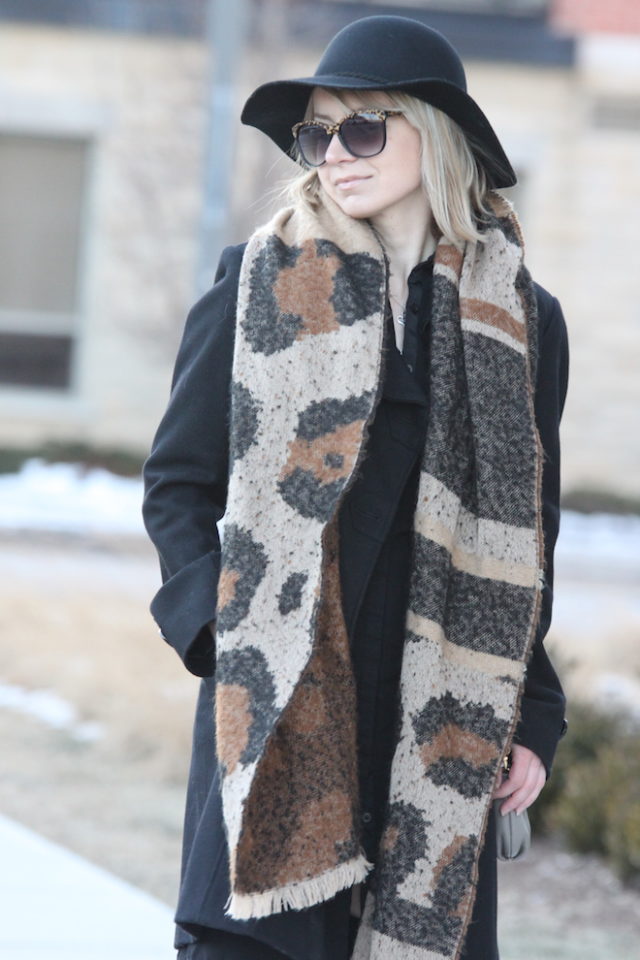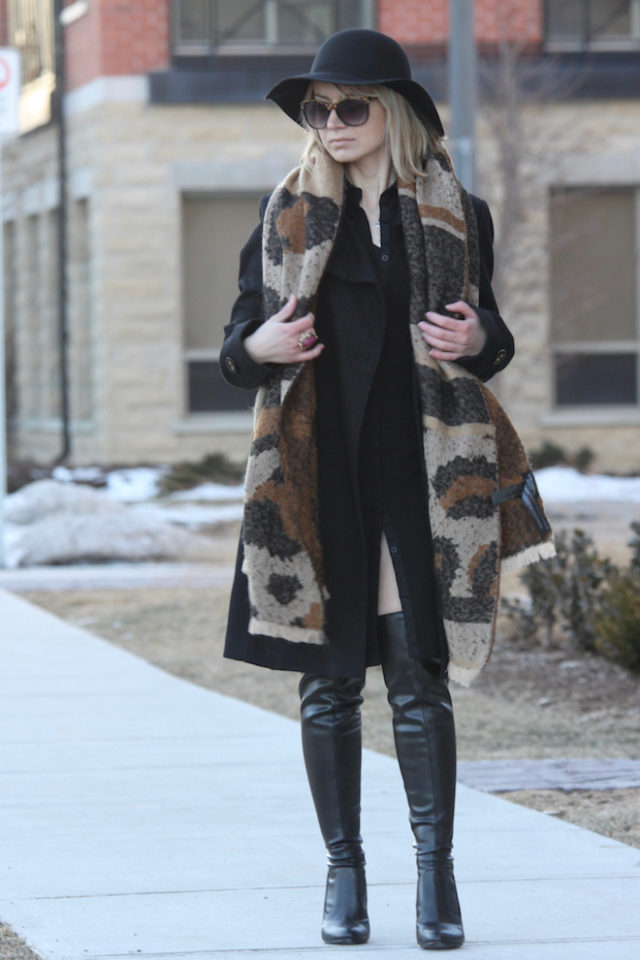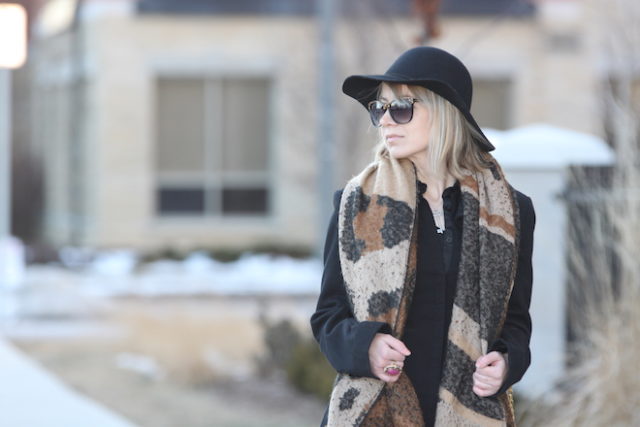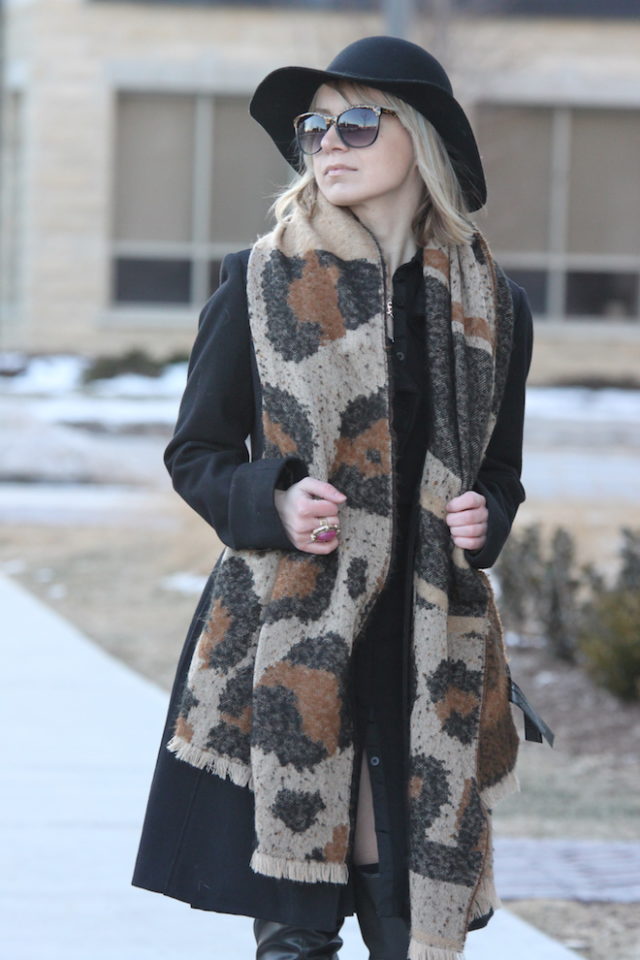 Jacket, Guess. Scarf, Zara. Dress, old (similar here). Hat, Olive & Pique. Boots, Town Shoes. Purse, Marc Jacobs. Ring, Samantha Wills. Sunnies, Foster Grant.
Our weather has been so up and down lately. One minute it feels like Spring, the next day it's snowing. Not that I mind, but it leads to a bit of chaos in outfit coordination so I've opted for layering to keep up with the weather madness. Here I'm wearing a button front dress with a wool jacket, blanket scarf, and over the knee boots, because it turned out to be a bit more cold than expected. On a warmer day this same dress could easily have been worn with a shorter jacket and booties, sans the blanket scarf.
Hope you had a fab weekend!