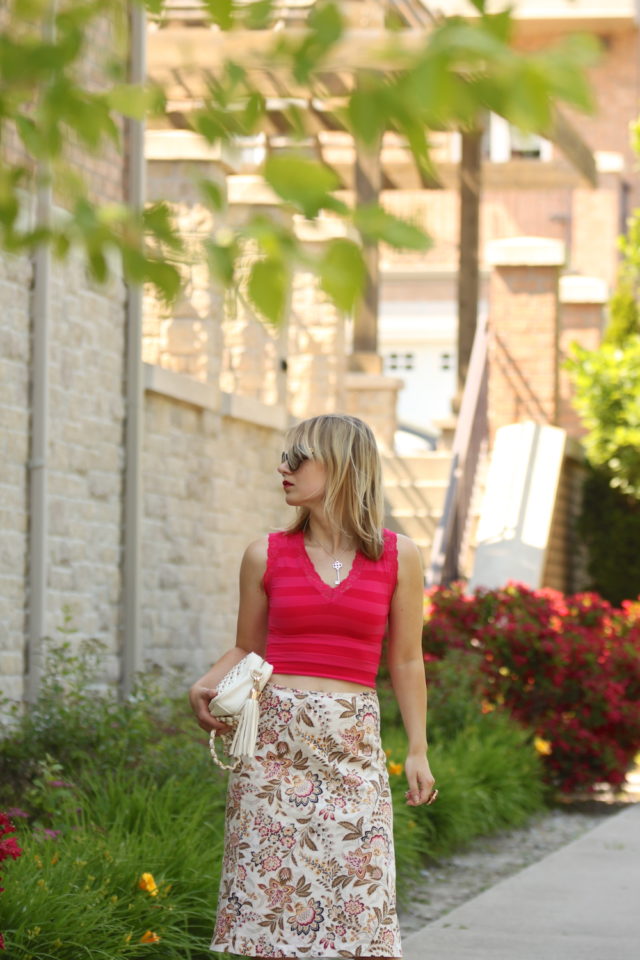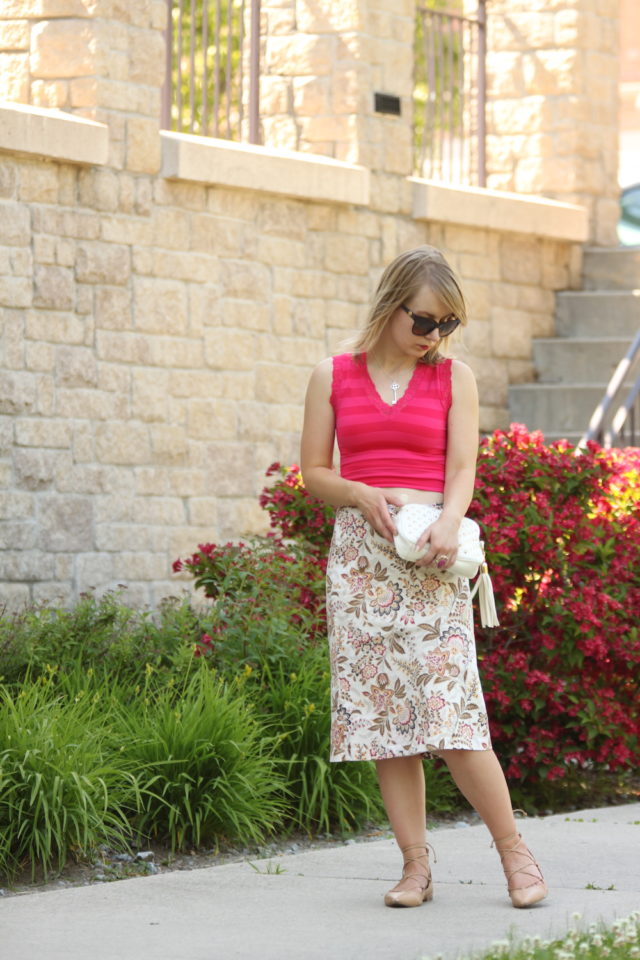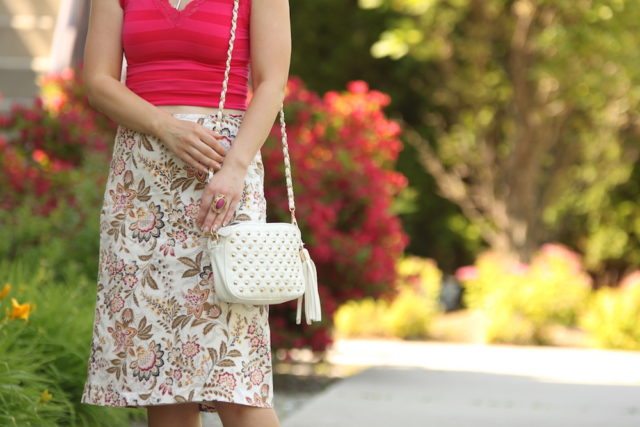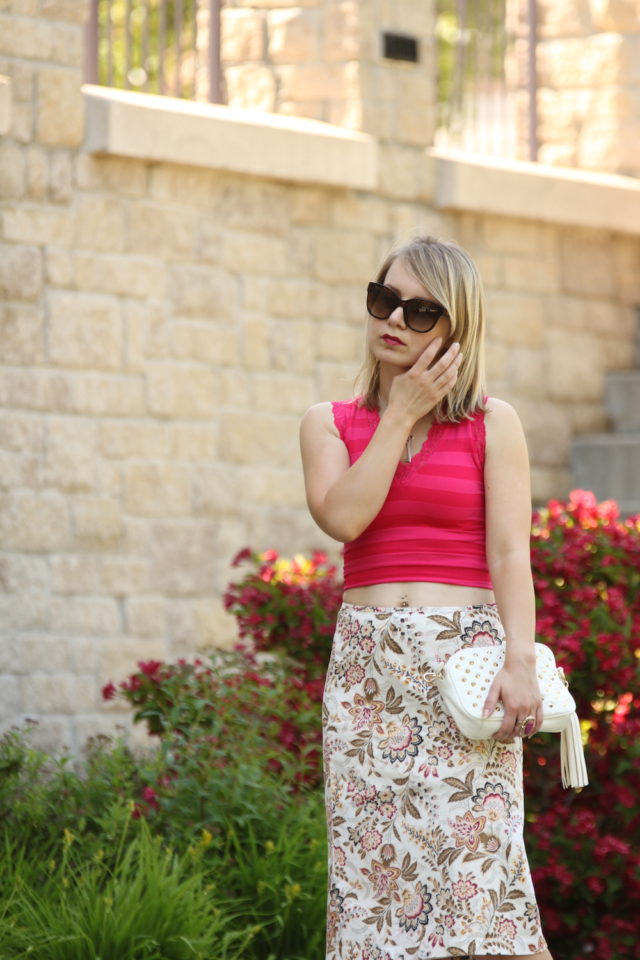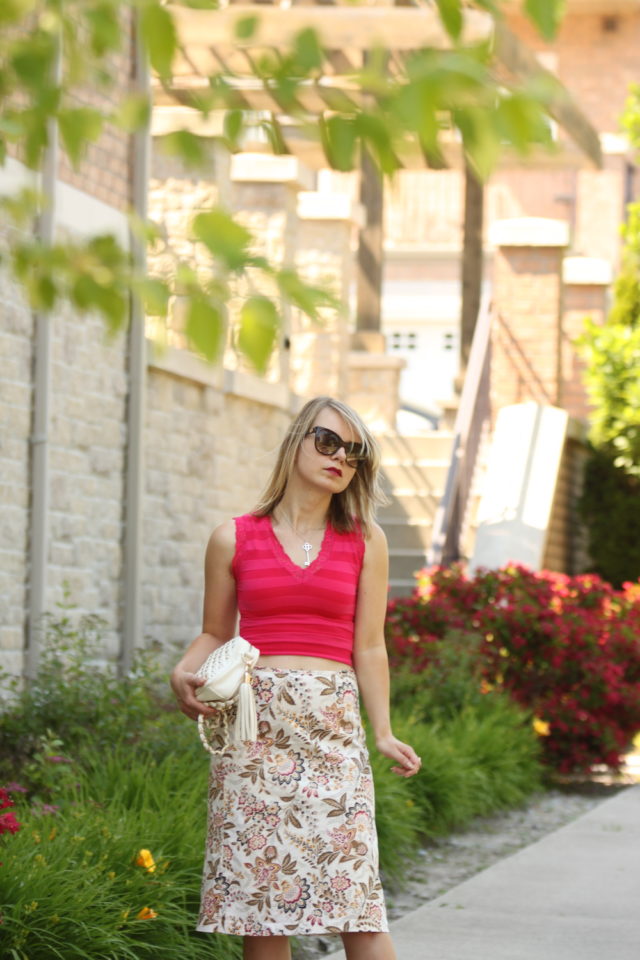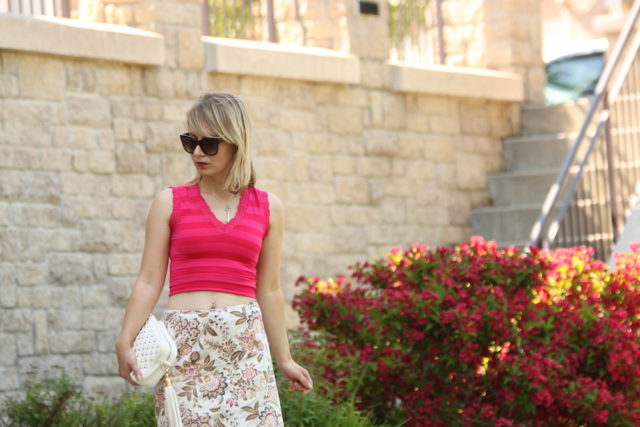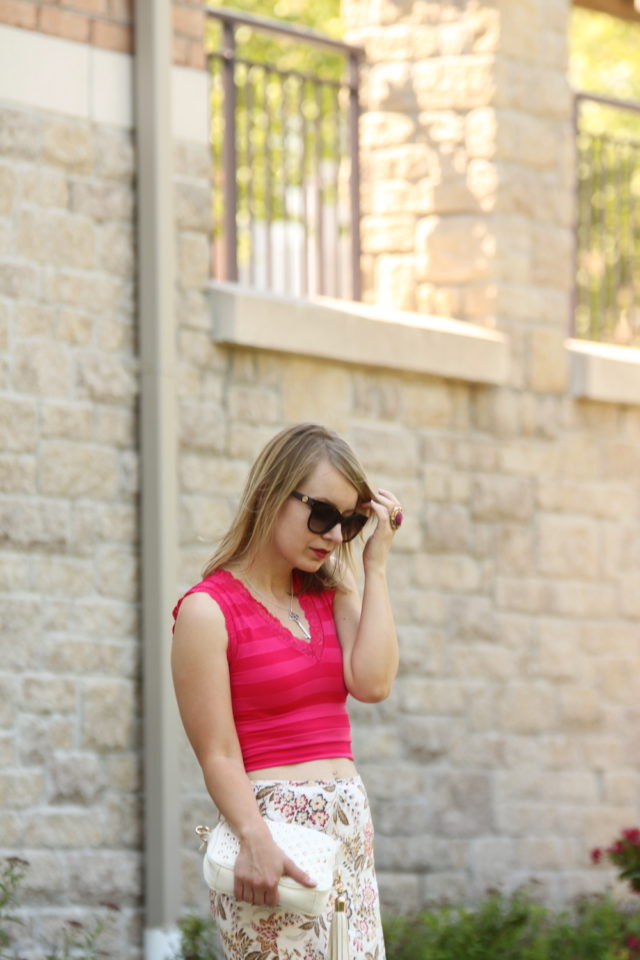 Top, bebe. Skirt, RW&Co. Purse, (Forever 21) c/o Value Village. Flats, Zara. Sunnies, Gucci.
One trend I am really enjoying this summer is pairing a crop top with a full skirt or high-waisted pants. It's a great way to reveal a little bit of skin while keepin' it classy. Now don't get me wrong, every outfit has it's occasion and there's nothing wrong with baring it all in the right setting. But for a dinner date night this outfit had me feeling trendy without showing off too much skin. 
Now, the skirt. When I saw it I was immediately drawn to the print as I hadn't seen a floral print quite as exquisite as this in a while. I must mention that this skirt was spotted during a thrifting session and it was a tad bit too big, but at $7.49 this skirt was coming home with me no matter what. Typically I would have worn it with a white or black top but decided to be a bit adventurous for myself (as I tend to prefer sticking to monochromatic dark hues) and paired it with a bright pink fuschia top that I've had for ages. 
What about you, what are some gems you've found while thrifting?