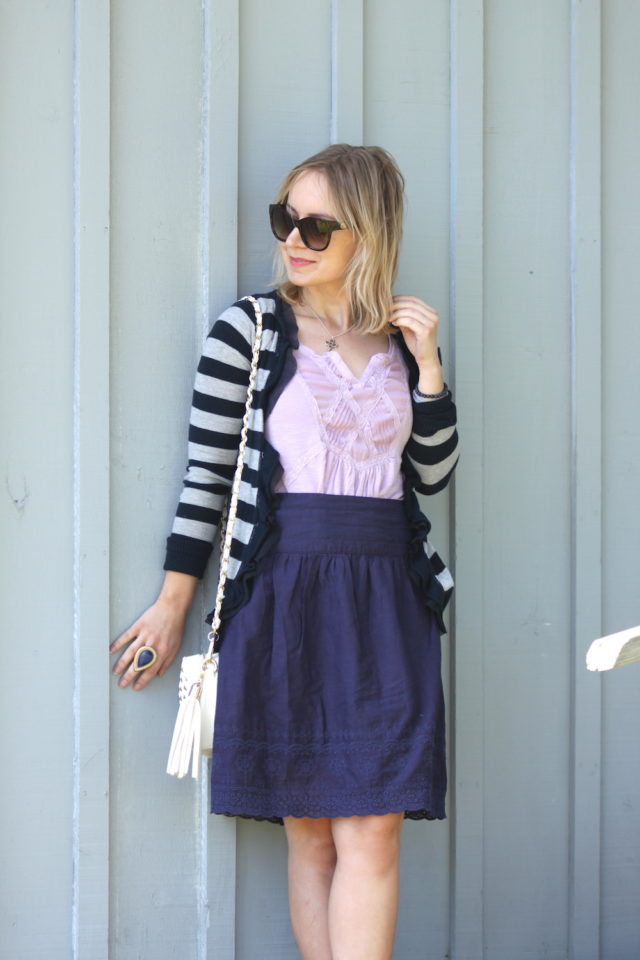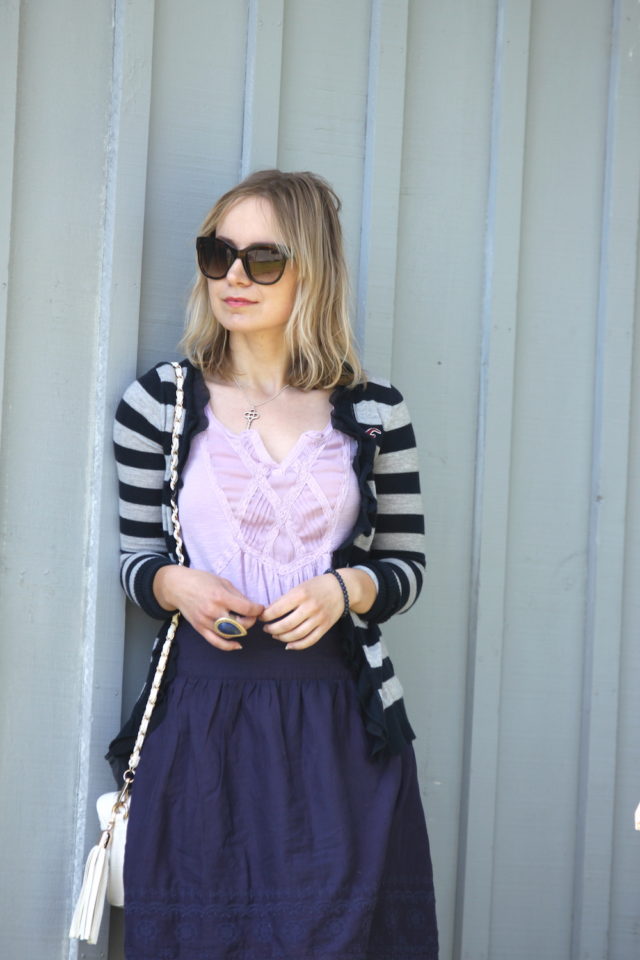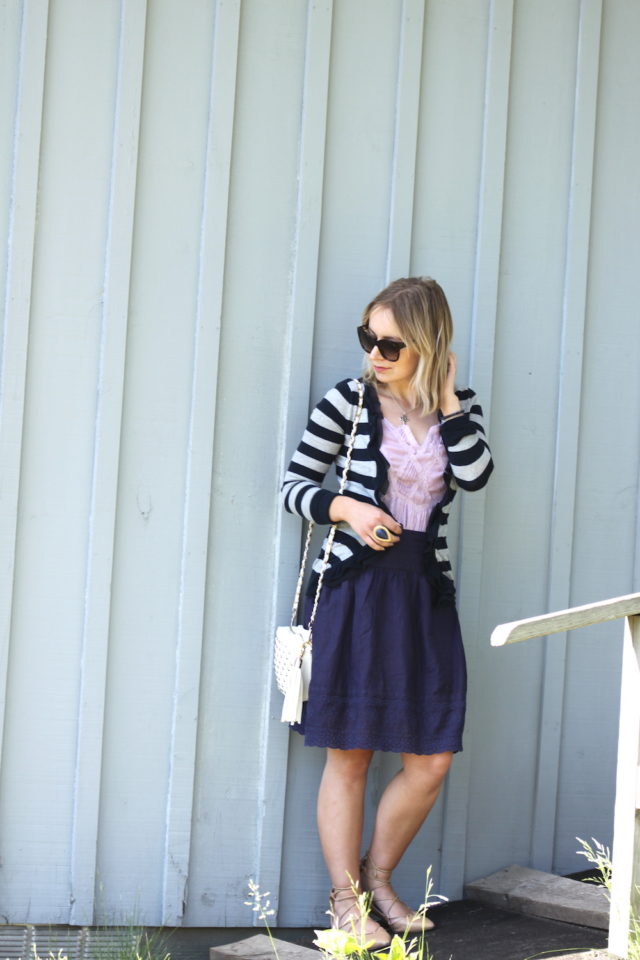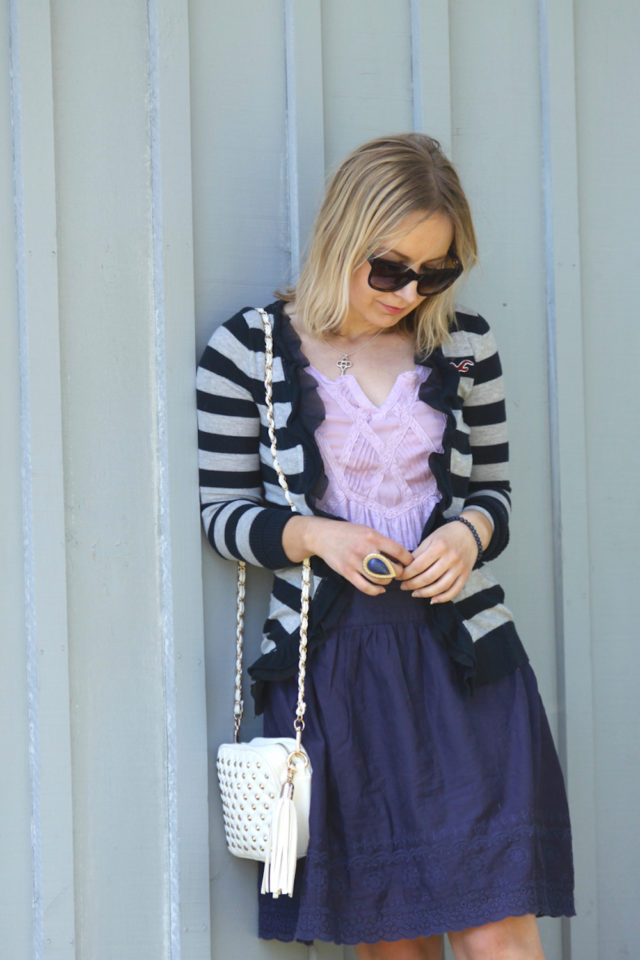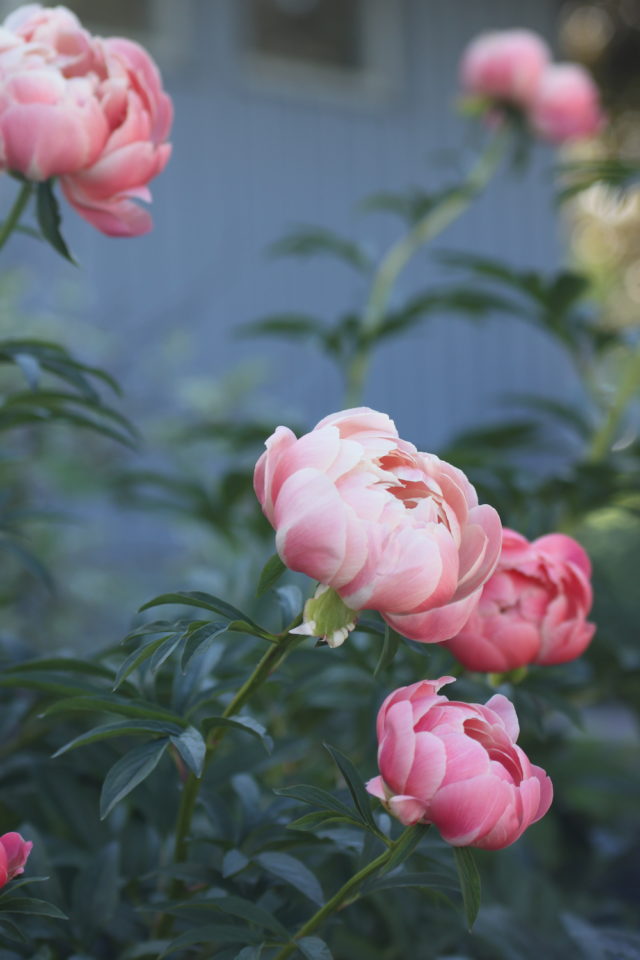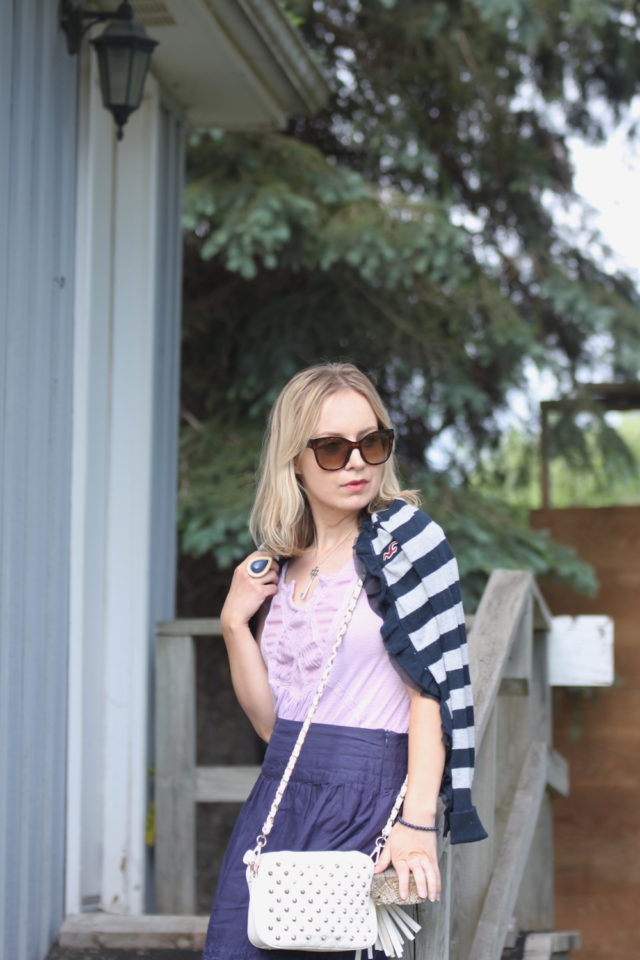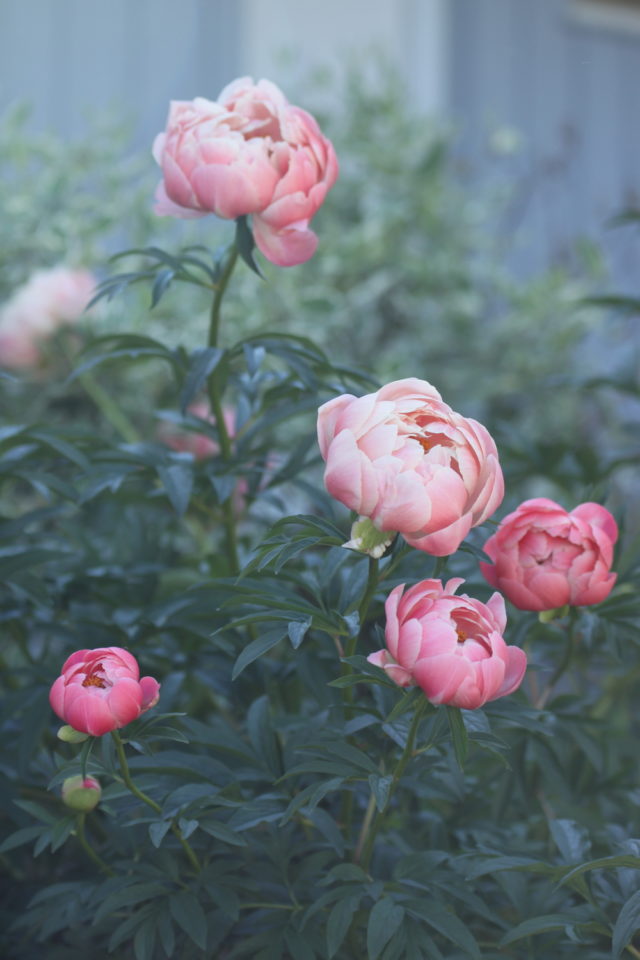 Top, (Aeropostale), Skirt, (Alfred Sung), Cardigan (Hollister), Purse (Forever 21) c/o Value Village. Flats, Zara. Sunnies, Gucci. Ring, Samantha Wills.


I had the pleasure of challenging a $50 budget at Value Village earlier this month during the opening of their new store in Pickering. This is the second look I was able to score, all collectively under my $50 budget. This entire look focused around the navy blue skirt that I found first which I paired with a lavender top and striped cardigan. While I'm loving the combo, each piece alone will give me versatility with other coordinates as well. I've already worn the cardigan twice more, it compliments a pair of blue jeans really well with a white tank underneath.
Not only did I enjoy thrifting through the countless garments (which were extremely well organized) but I also felt good about the fact that I helped to redirect some really awesome clothes from the landfill. Value Village is on a mission to help the world by re-using items which I wrote about in my earlier post (here) but what I didn't expect is that the good deeds don't stop there. In particular, the Pickering store is celebrating their partnership with the Clothesline program and the Canadian Diabetes Association. This partnership means that Value Village pays to support people with diabetes whenever goods are donated at the store's on-site Community Donation Centre or picked up from your home by the Clothesline program – even if some of the items don't make it to the sales floor. Whenever members of the Pickering community donate used articles of clothing (or housewares) they are not only giving their goods a second life, they are turning those goods into a sustainable source of funding for the CDA helping to support summer and family camps for more than 2,400 children and youths with type 1 diabetes allowing them to meet other kids and inspire eachother to learn how to manage with their diabetes in a medically supervised setting as well as provide funding for treatments and a cure.
xo