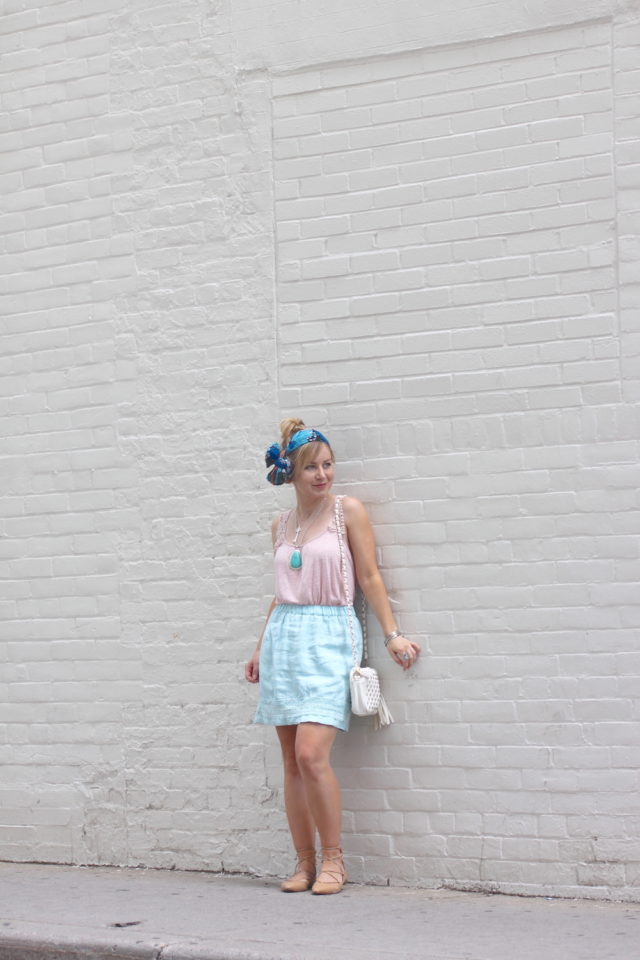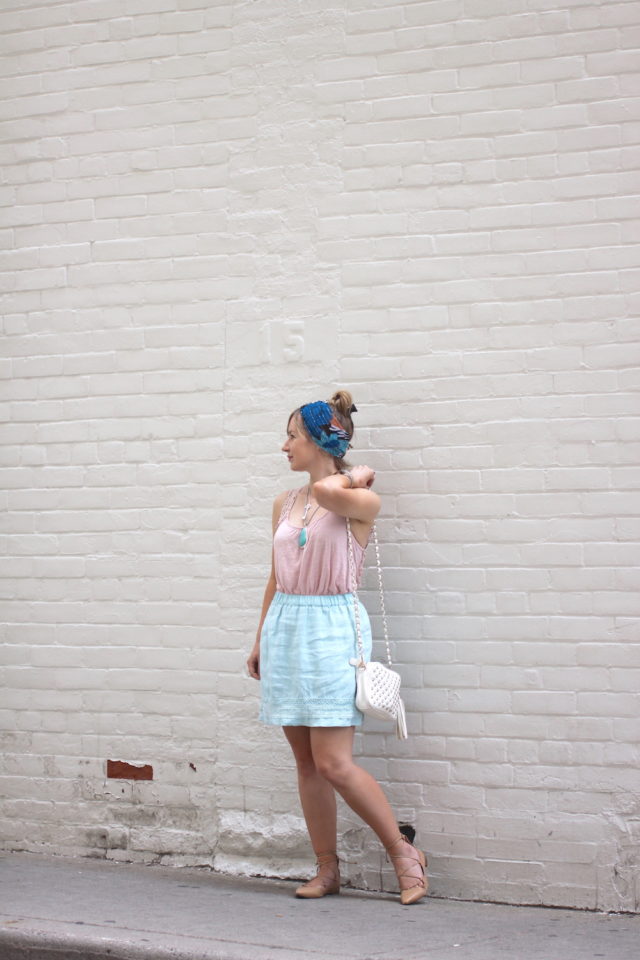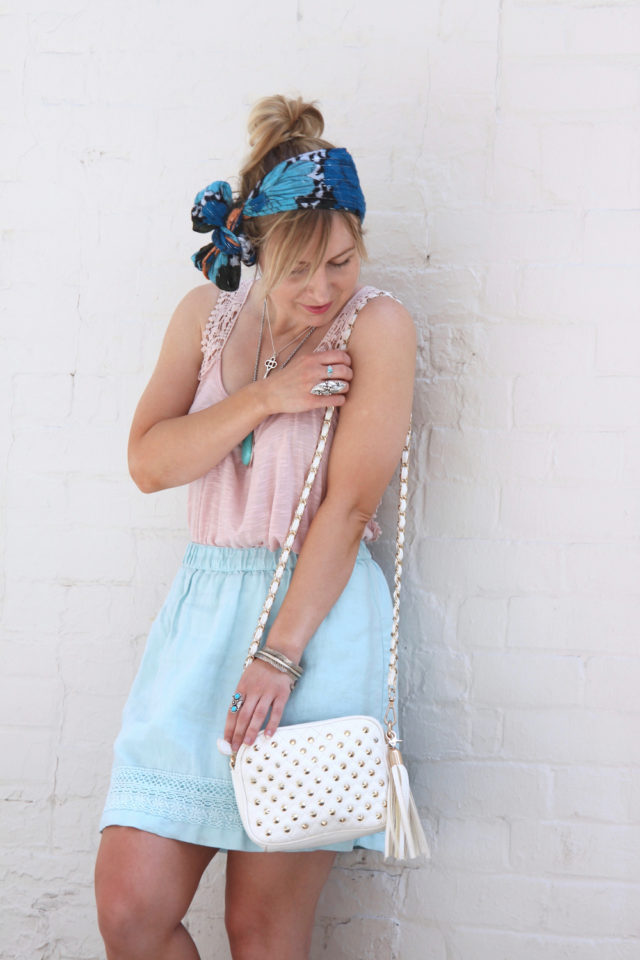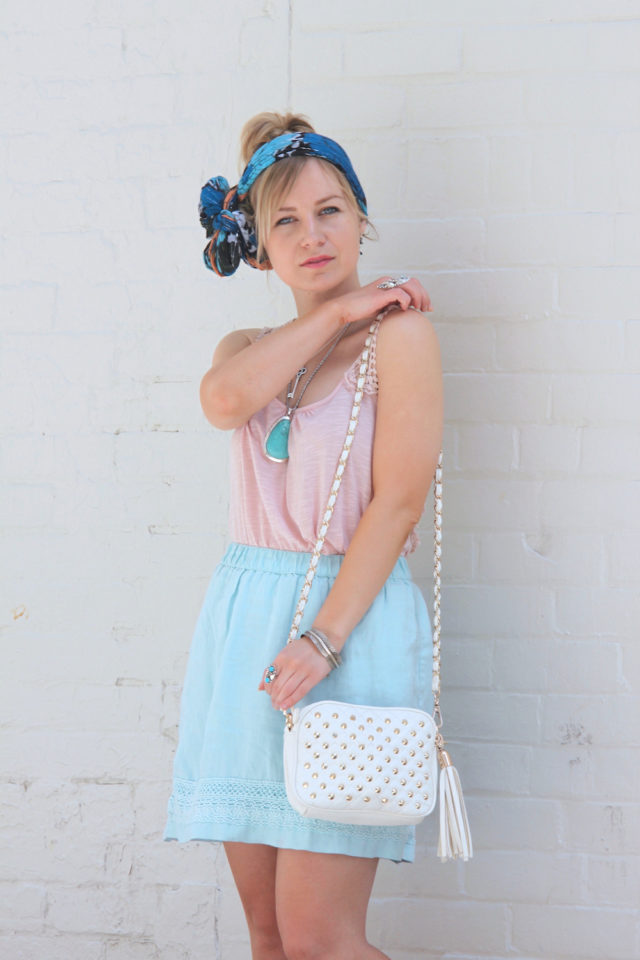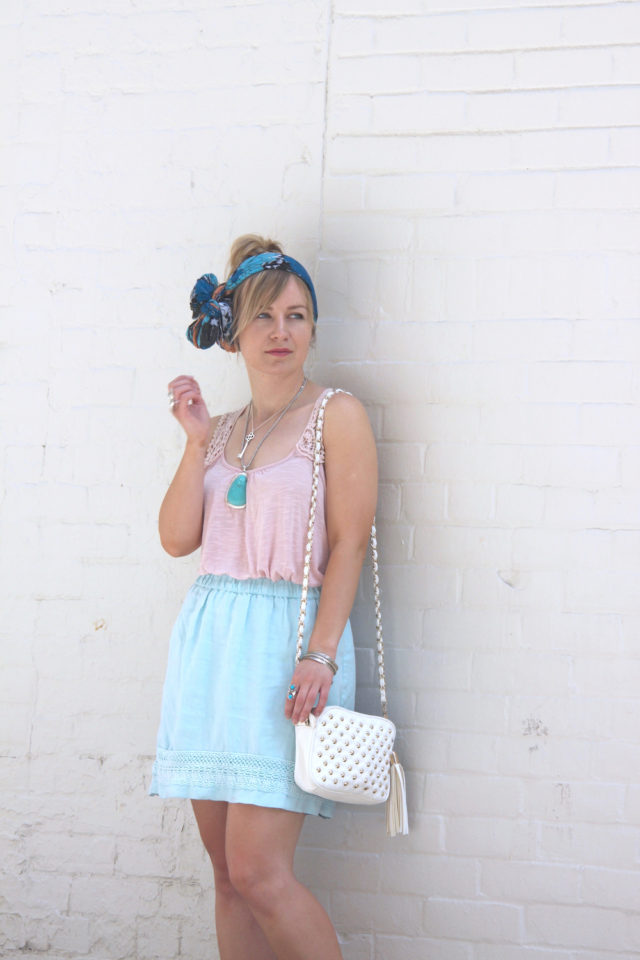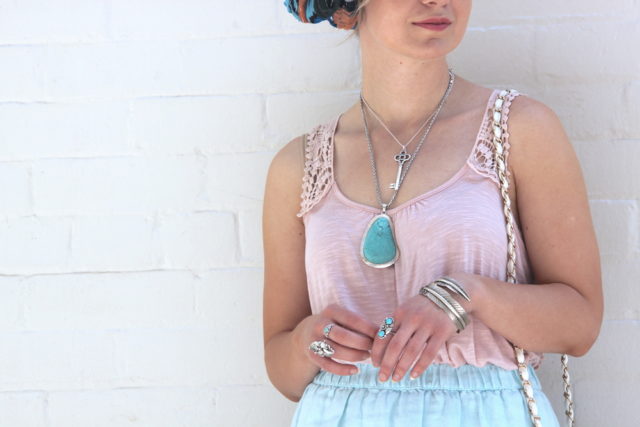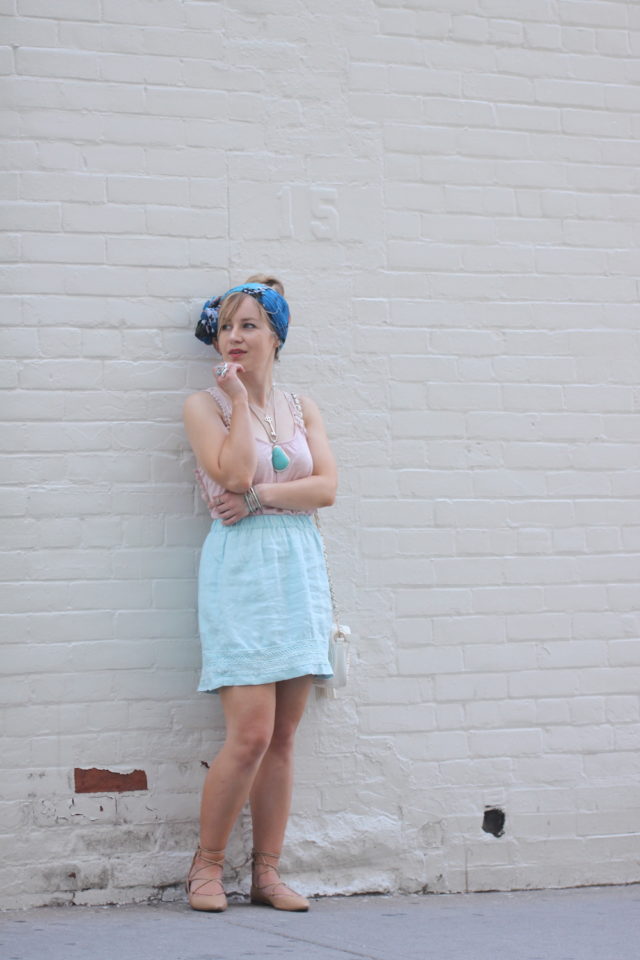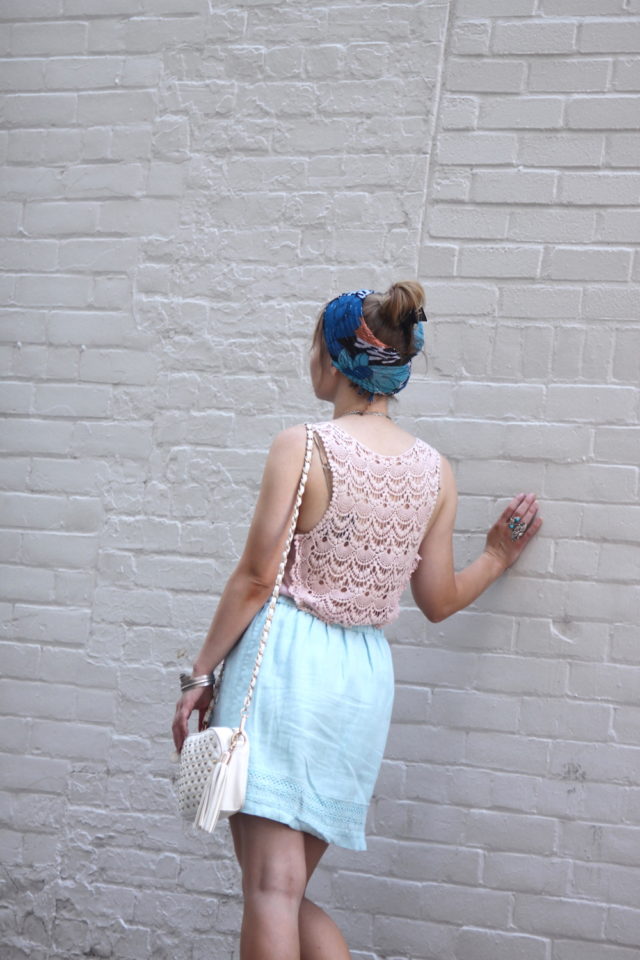 Top, Skirt (Banana Republic), Bag (Forever 21), Scarf c/o Value Village. Shoes, Zara. 

I enjoy thrifting every now and then…when I'm looking for something unique (or when on a limited budget) so when Value Village challenged me to see how far I could stretch $50 at a thrift store like theirs, I was up for the task!
For those of you who may not be familiar with Value Village, their mission is to create a better world by re-using items instead of throwing them in the trash. Through their commitment to sustainability, Value Village has become one of the most largest recyclers of used goods in the world, keeping more than 650 million pounds of reusable items from landfills each year. There are more than 100,000 items on the floor at any time, carrying everything from clothing to accessories, even housewares and electronics. The store itself was very well organized and it was easy to find whatever you were looking for, racks were fully stocked and about 10,000 items are placed on the floor daily.
Initially I was on a mission to find 1 entire outfit within budget, but as I got into it I just kept finding cute item upon item (all at super affordable price points that were budget friendly), until next thing I knew, my rolling basket was overflowing with garments. In the end, I was able to score not only 1 full look (excluding shoes), but 2! The first look as seen here, consists of a Banana Republic skirt with a nameless top that's got some wicked back crochet detail. I picked up a white Forever 21 quilted purse with gold detailing and studs, and a scarf to complete the look; some great summer staples that I'll be able to mix with other pieces down the road as well.
Not only was this whole thrifting experience fun, but it left me feeling good that I was able to not only help the environment but also to a cause that is specific to the Pickering Value Village store (more on this on the next post). And speaking of which, stay tuned to see the second look I was able to create all under my $50 budget.
xo
This post was created in collaboration with Value Village.