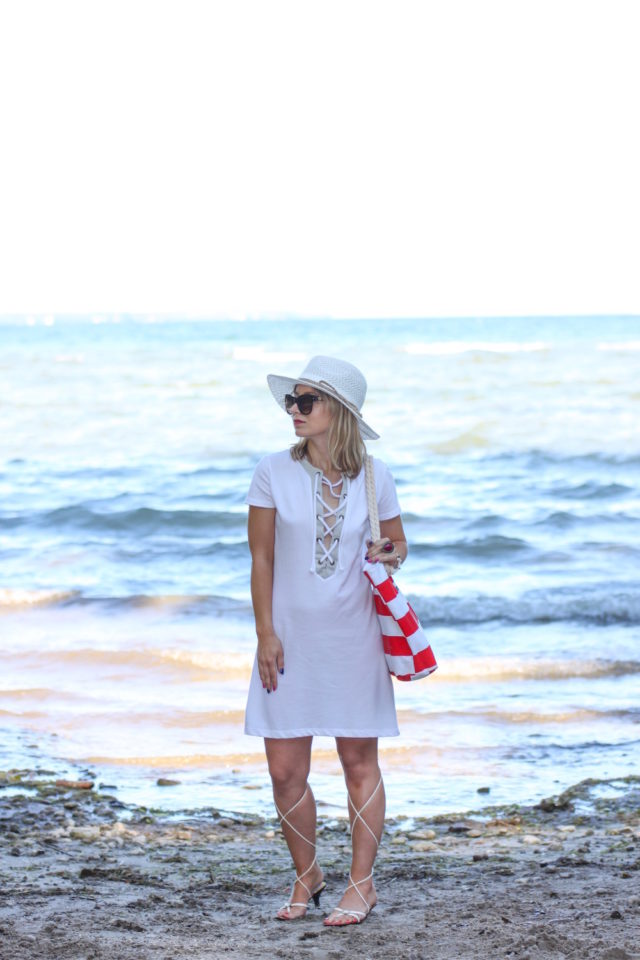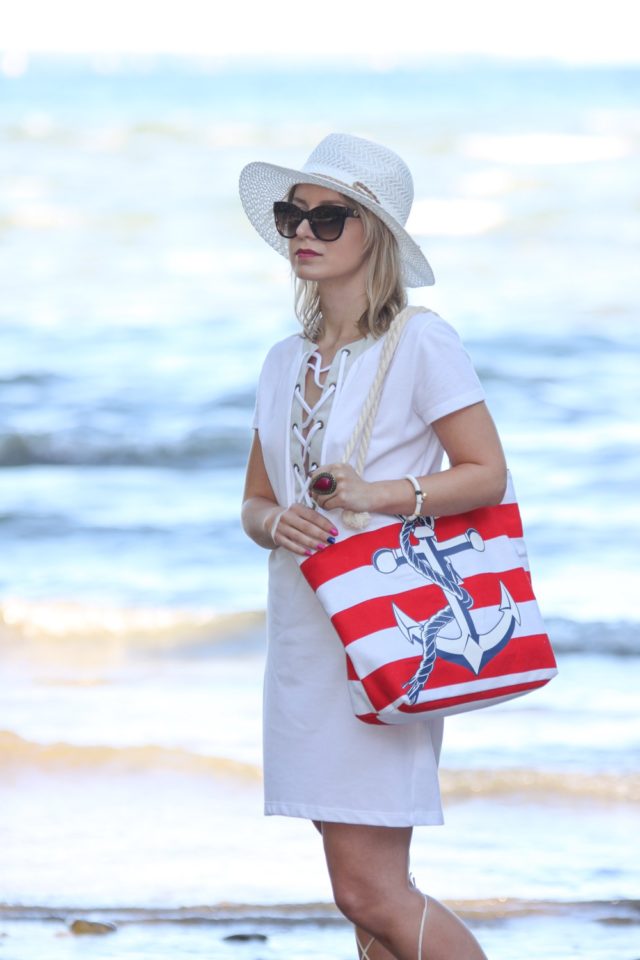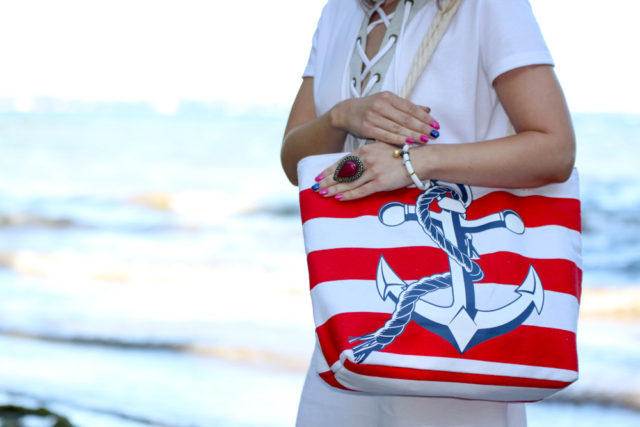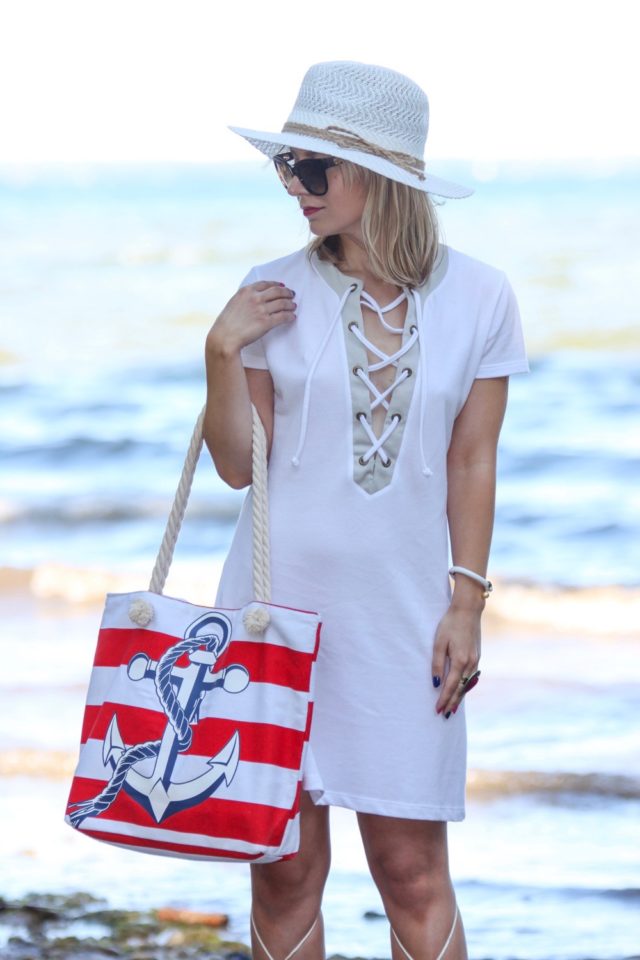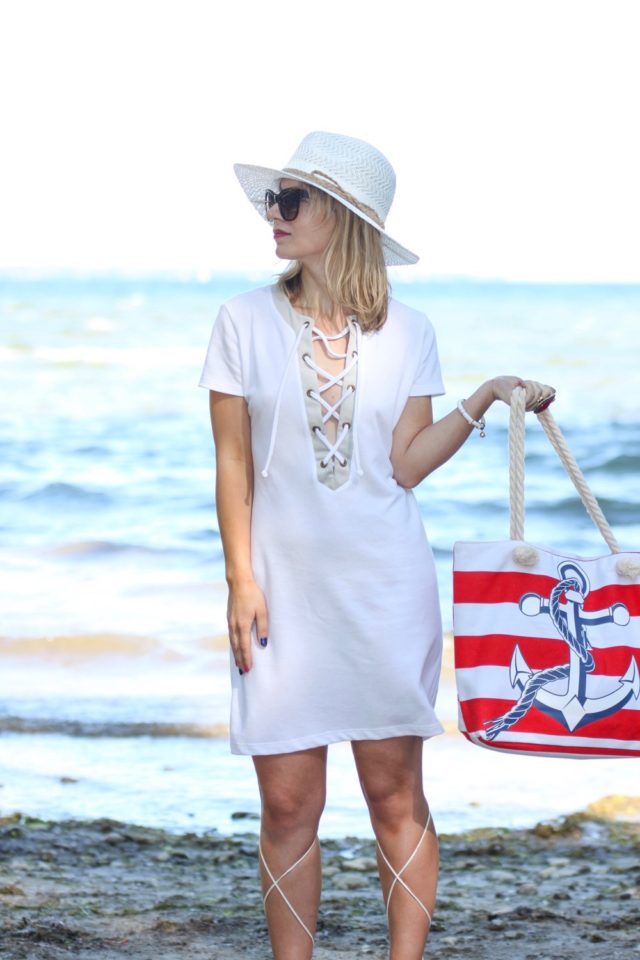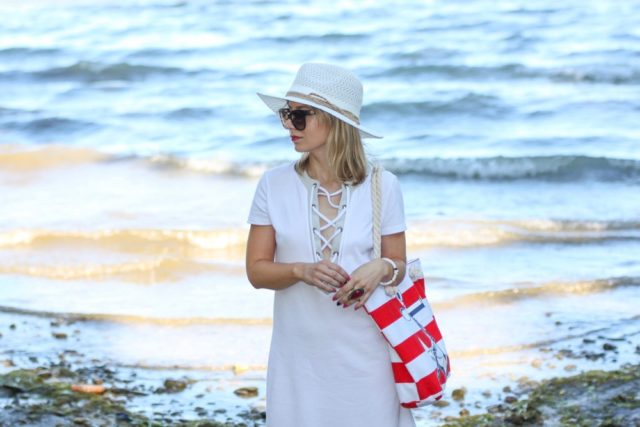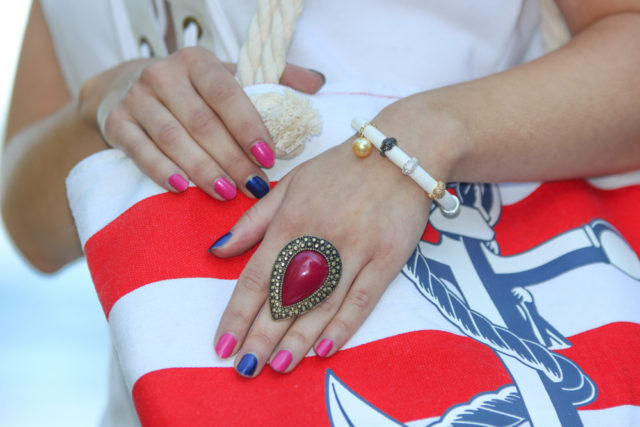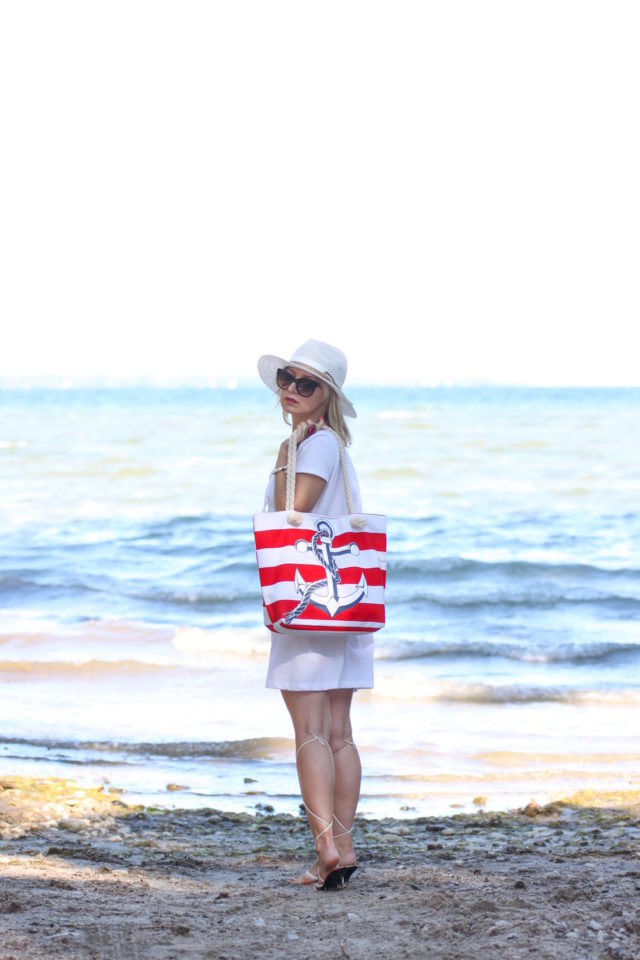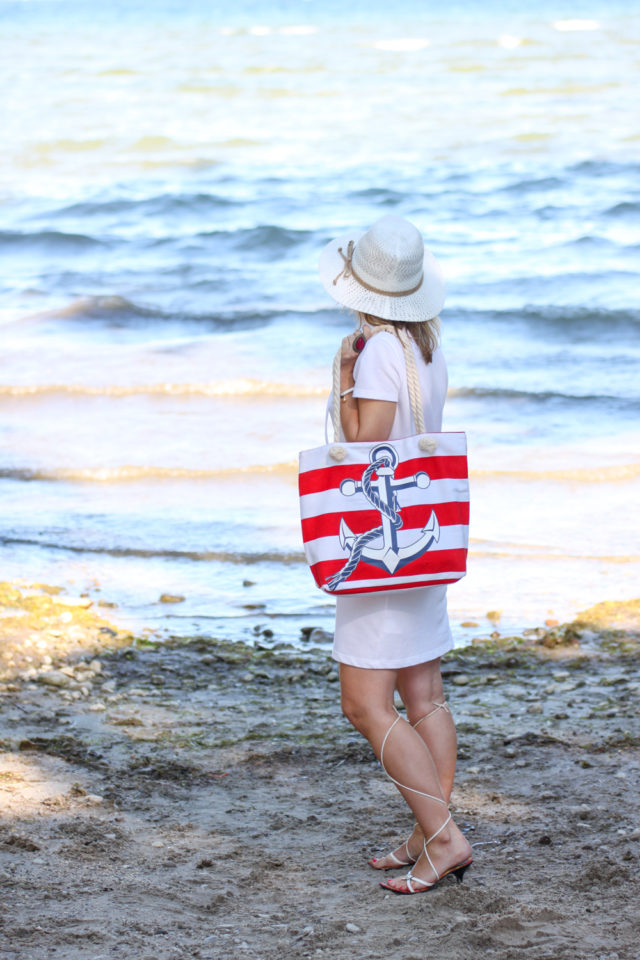 Dress, Preloved (Lemonberry). Tote, Meow Boutique. Hat, Lulus. Bracelet c/o La Maison du Carat. Ring, Samantha Wills.
The nautical trend has been everywhere this season but as far as I was concerned it was sailing off into the distance never to be seen again, until my eyes spotted this anchor tote that is. Immediately drawn to the bold red and white stripe, the contrast created by the overlaying anchor graphic was almost mesmerizing. A beach tote had been on my wish list for quite some time, so simply put, I had to have this striped anchor tote. I didn't even realize at first that the straps were made out of actual rope, which just made it that much more cuter and quite the statement piece for the summer. And so I wore it to the beach last weekend, pairing it with a little white dress with a lace up front, lace up sandals and a hat, for some cute yet laid back nautical vibes.
Also making its debut at the beach last weekend was this charm bracelet I received from La Maison du Carat. I've seen many charm bracelets but none have quite stood out like this one. Amongst the  signature charms surrounding the band sit 3 perfectly sculpted panther charms made of such exquisite beauty that at times I find myself wondering how such a miniature charm can be made with this much  intricate detail. This is quite the unique take on charm bracelets and is a style I truly adore. If you would like to pick one up for yourself, or any other item from LMDC, use promo code AGNES25 to receive 25% off any purchase on La Maison du Carat's site. This bracelet is just one of many beautiful and unique creations.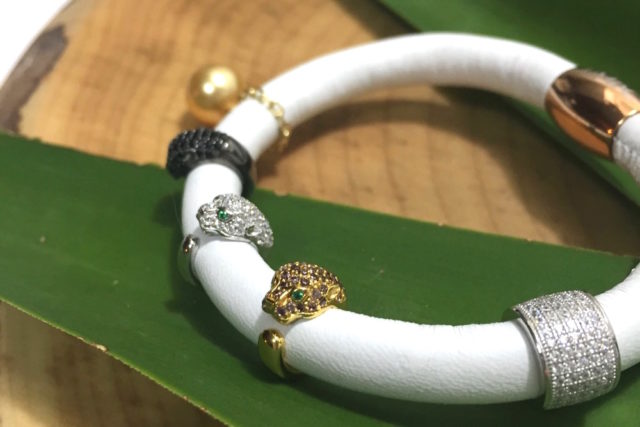 I would love to hear what you think of the statement pieces in this post. Do you have any beach tote or charm bracelet faves?
xo