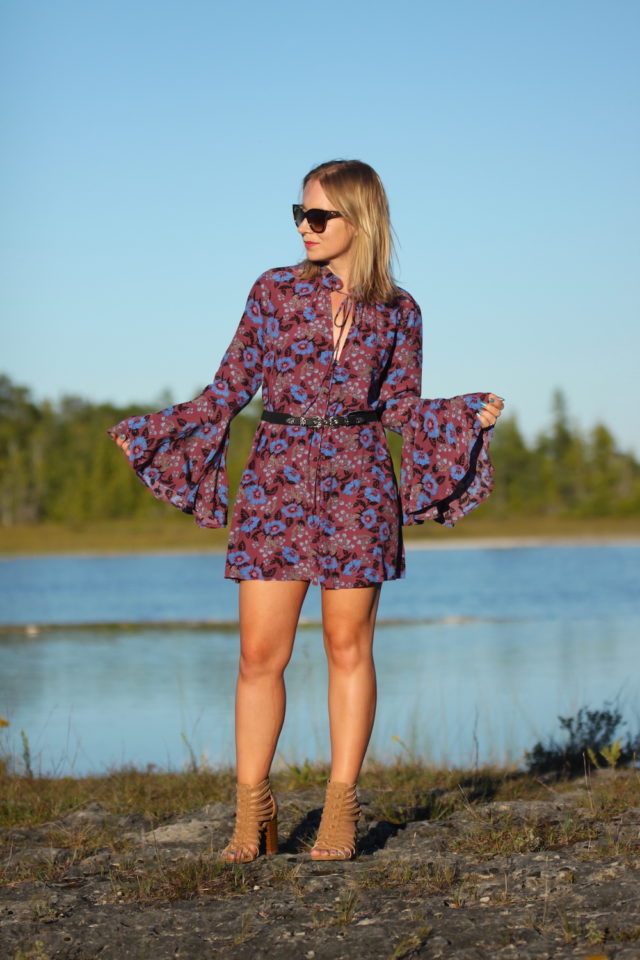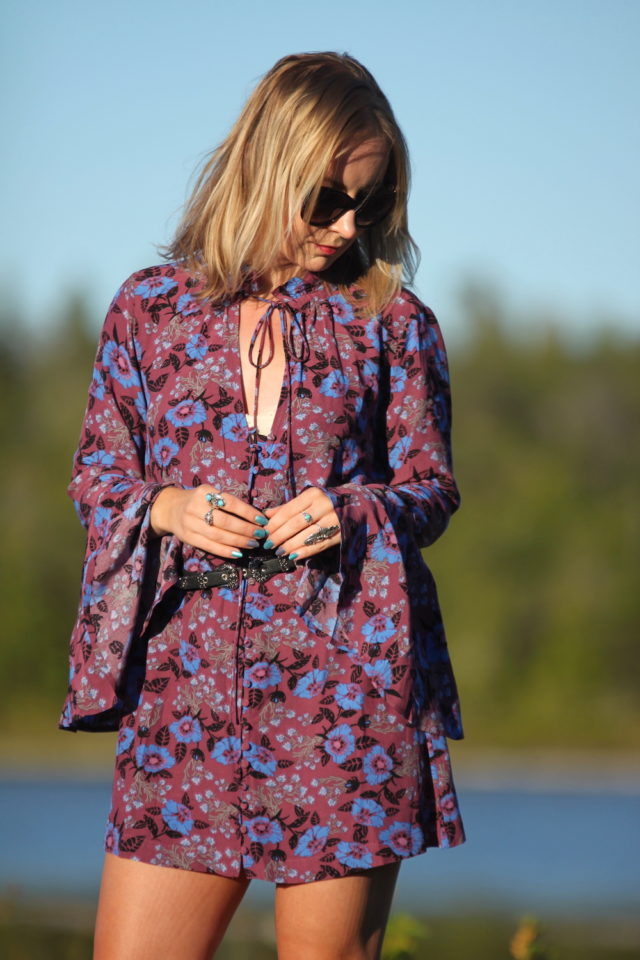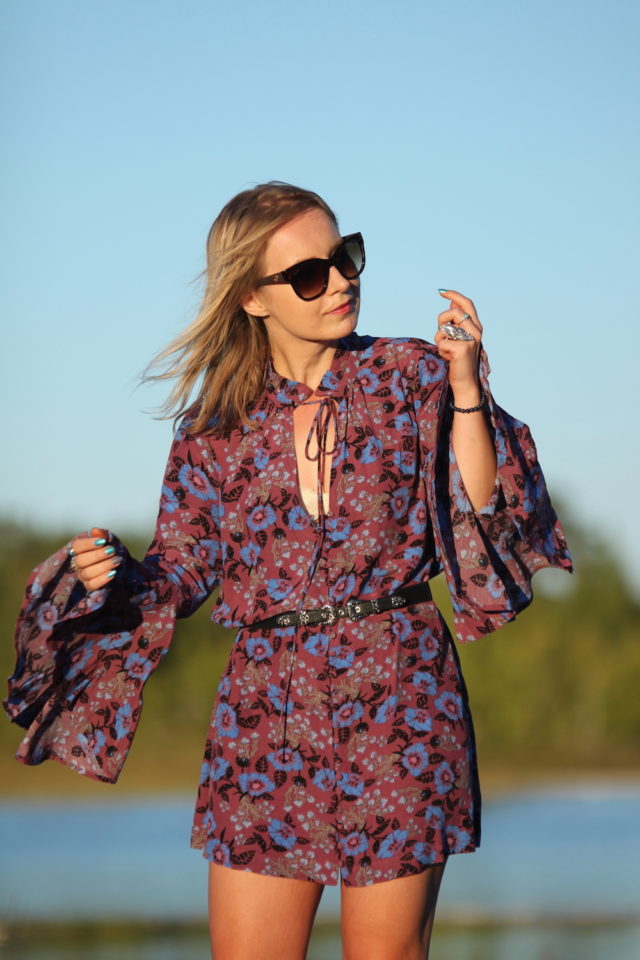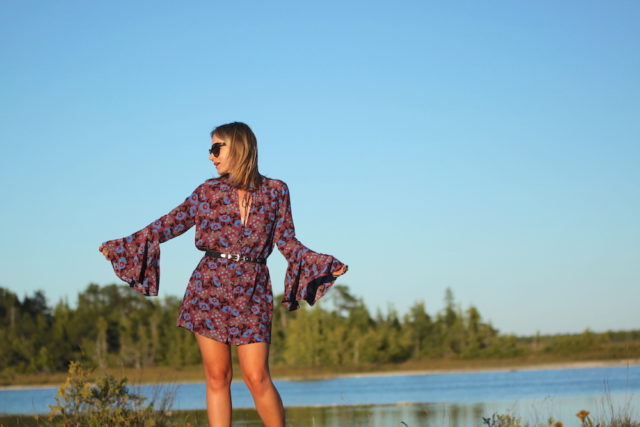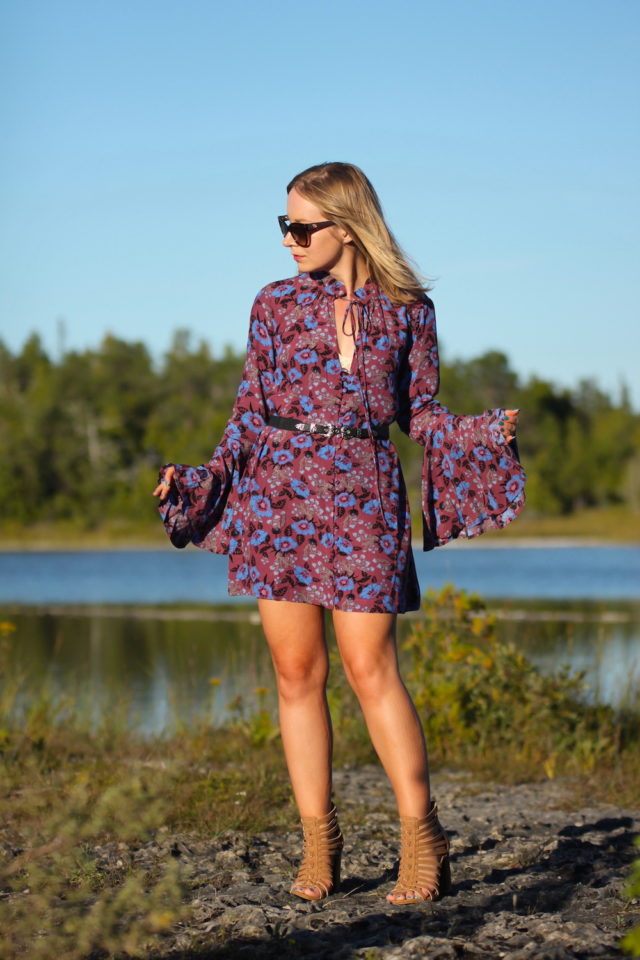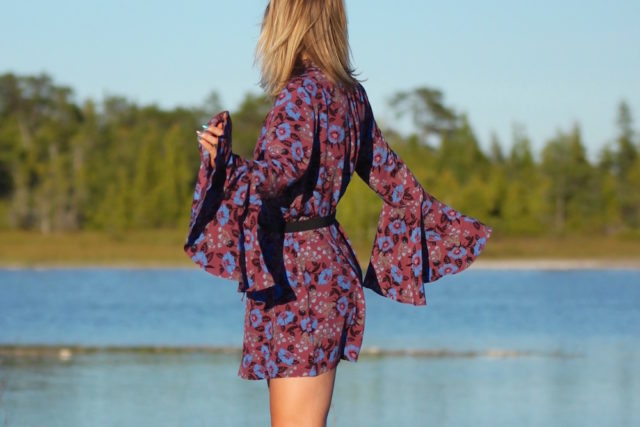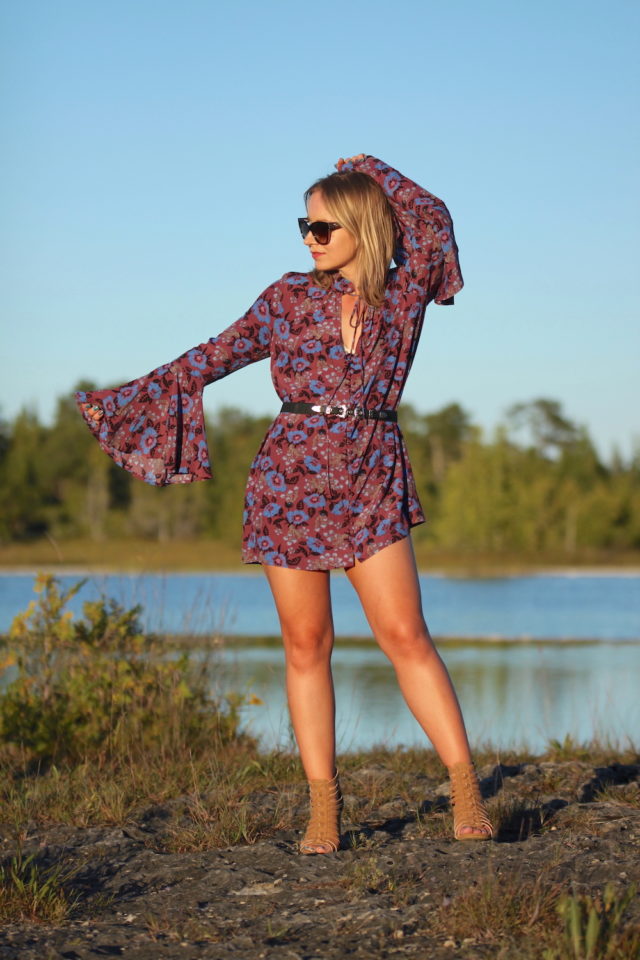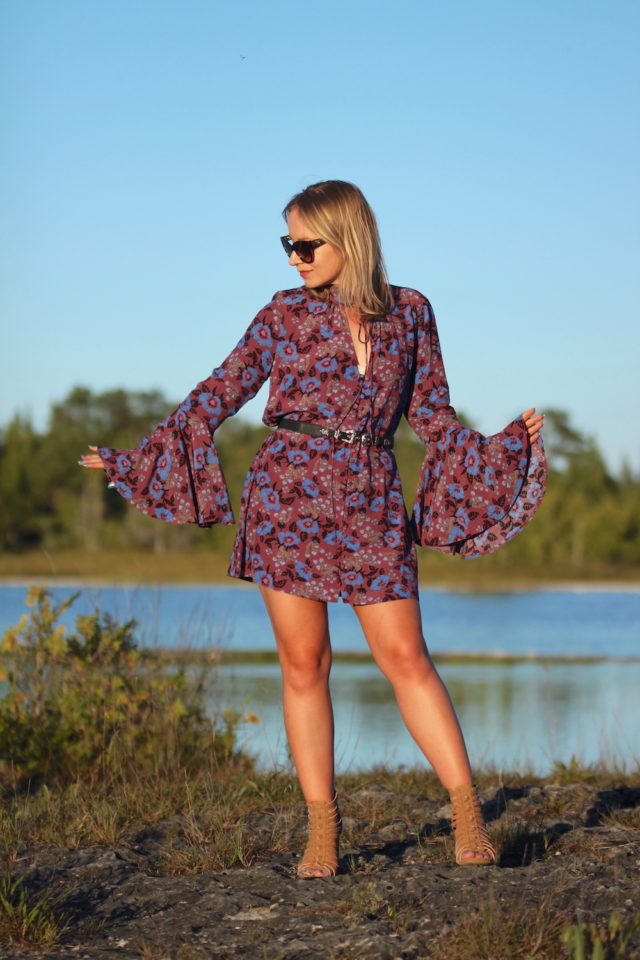 Tunic c/o Free People (here). Bralette, Nasty Gal. Belt, Shoes, Lulus. Jewelry, Child of Wild. Sunnies, Gucci.
Magical Mystery Tour indeed. Sometimes the Universe aligns itself to create serendipitous events, and for once I got to experience that kind of magic. My boyfriend and I had planned a roadtrip up to the Bruce Peninsula (Lake Huron/Ontario) for earlier this week, and it was going to be a laid back get-lost-in-the-middle-of-nowhere kinda trip (hence the mystery tour). Now here's where the magic comes in…Merely a few days before our trip two wonderful things happened: I found out I'd be taking over Bloglovin's Snapchat for one of the days of our trip, and this beautiful tunic for a collaboration with one of my absolute favourite brands, Free People arrived. Never thought I would have it in time for our trip, but when it showed up two days before we left I was ecstatic to know we'd be able to shoot it up in the beautiful wilderness of the Bruce Peninsula. 
By now you must know that I am a total summer girl at heart, but for the first time in a long while I am actually excited for Fall. Bell sleeves are huge for this Fall season, and if the sleeves off this tunic are any indication of what to expect, then I am looking forward to every minute of it! This tunic also comes in a blue print, but I decided to go with a warmer mauve so that I could easily transition this piece from a mini summer dress into a tunic that I can layer over Fall bottoms. 
I absolutely adore the boho print and versatility of this tunic and am looking forward to styling it differently once the weather cools down. Free People has many beautiful bohemian styled pieces in their line up right now, with great colour palettes that will transition effortlessly from now well into the Fall season. See for yourself at FreePeople.com. Oh and I suppose I should also add that the Beatles had lots of airplay during this trip – also unplanned.